Luxury Deodorant
I've been quite a fan of some of Geo. F. Trumper's various grooming products over the years and it is now high time to review their deodorants. So, I ordered some deodorants of theirs online and now going to do a full review of their deodorant. Does it hold up for odor protection? Are the scent profiles good? Questions like these I will be answering and more.
So…let's get to it.
What Is Geo. F. Trumper?
This is an old established men's barber, perfumer, and personal grooming product maker that is based out of London, England. Think old-school. As this was established in 1875 by a man named George Francis William Trumper and continues to on until this day.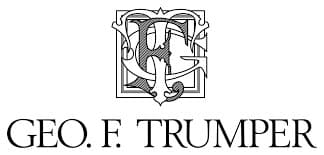 A poshy English gentleman is what comes to my mind when I hear this name and also when I smell some of their scents.
Understanding what they sell also helps to understand the company and I will list the products they currently sell.
Colognes
Shaving Creams
Deodorants
Shaving Soaps
Shower Gels
Shampoos & Conditioners
Talcum Powders
Soaps
Shaving Brushes
Razors
Shaving Sets
Leather Goods
What Scents Are Available At Geo. F. Trumper?
Currently, there are eight different deodorants Trumper actually sells. Their deodorants are 75ml and weigh 2.5 fl oz. I marked the deodorants I have purchased with an asterisk, I will update this post when I receive the other deodorants.
Paisley Deodorant Stick
Extract of Limes Deodorant Stick*
Sandalwood Deodorant Stick*
Eucris Deodorant Stick
GFT Deodorant Stick*
Havana Deodorant Stick
Spanish Leather Deodorant Stick
Roll On Deodorant
Ingredients
In general, these deodorants are all glycol-based deodorants that help to form a hard deodorant. Each specific deodorant has its own unique set of ingredients and you should refer to Geo. F. Trumper's website for specific information. I will list the Extract of Limes Deodorant Stick so you can get an understanding of what is used in their list of ingredients.
Geo. F. Trumper Extract Of Limes Deodorant Stick
Propylene Glycol, Butylene Glycol, Aqua (Water), Sodium Stearate, Poloxamer 407, Parfum (Fragrance), Oleth-20, Ethylhexylglycerin, Tocopheryl Acetate, Citral, Limonene, Linalool.
How Well Does It Perform? My Experience
Protection
I've been using their Extract Of Limes Deodorant for many years now and it has always been a solid performer in odor protection. I get easily 12 hours of protection though the scent does mostly go away after about the 11 to 12-hour mark. Which is more than enough for me.
I work 10-hour shifts at a factory job at a stainless steel factory and it holds up under these conditions more than adequately.
I would give an A- for odor protection.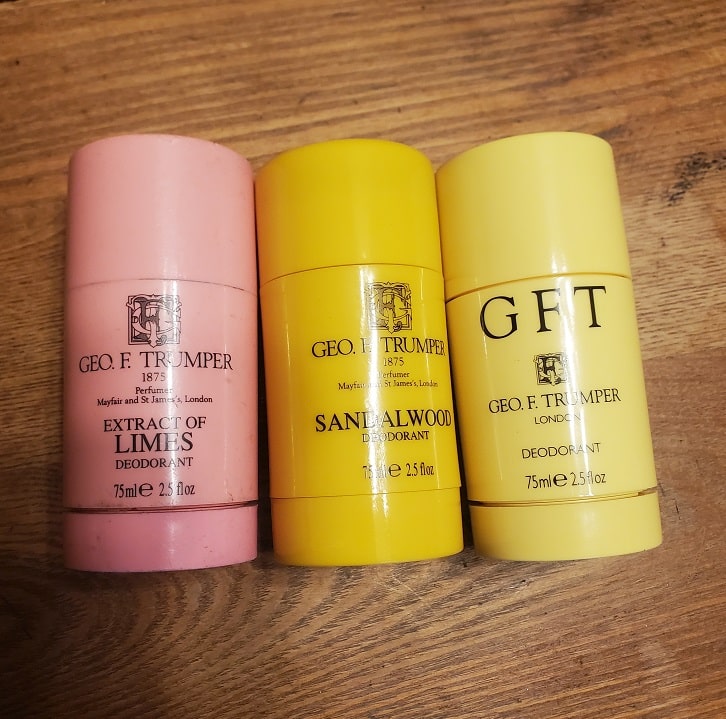 Scent Profile
From the scents, I tried there are definete winners and losers. This is to be expected as with people have their different particular scent profiles that they enjoy. The GFT Deodorant stick was okay and was kind of unimpressed with it but it I didn't hate it.
Scent I Absolutely Enjoy
Extract Of Limes is totally a winner in my book. I just love the smell of limes and this smells actually like limes. Not a lot of companies get this scent right but Geo. F. Trumper does. It is very natural smelling, light, subtle, fresh, and clean scent. I use a lot of lemon and limes in my drinking water from squeezing them into my water. The scent that lingers on my fingers after squeezing limes is truly devine and it exactly matches this Geo's deodorant.
A must try!!! This deodorant can be worn by older or younger men and is a winner.
Scent I Don't Like – This Suprised Me
Sandalwood is a pass for me even though I like their Sandalwood Cologne and in general love anything Sandalwood scented. There is a sweetness I just do not enjoy or find pleasuble. Something is off-putting and I can't really put a finger on it.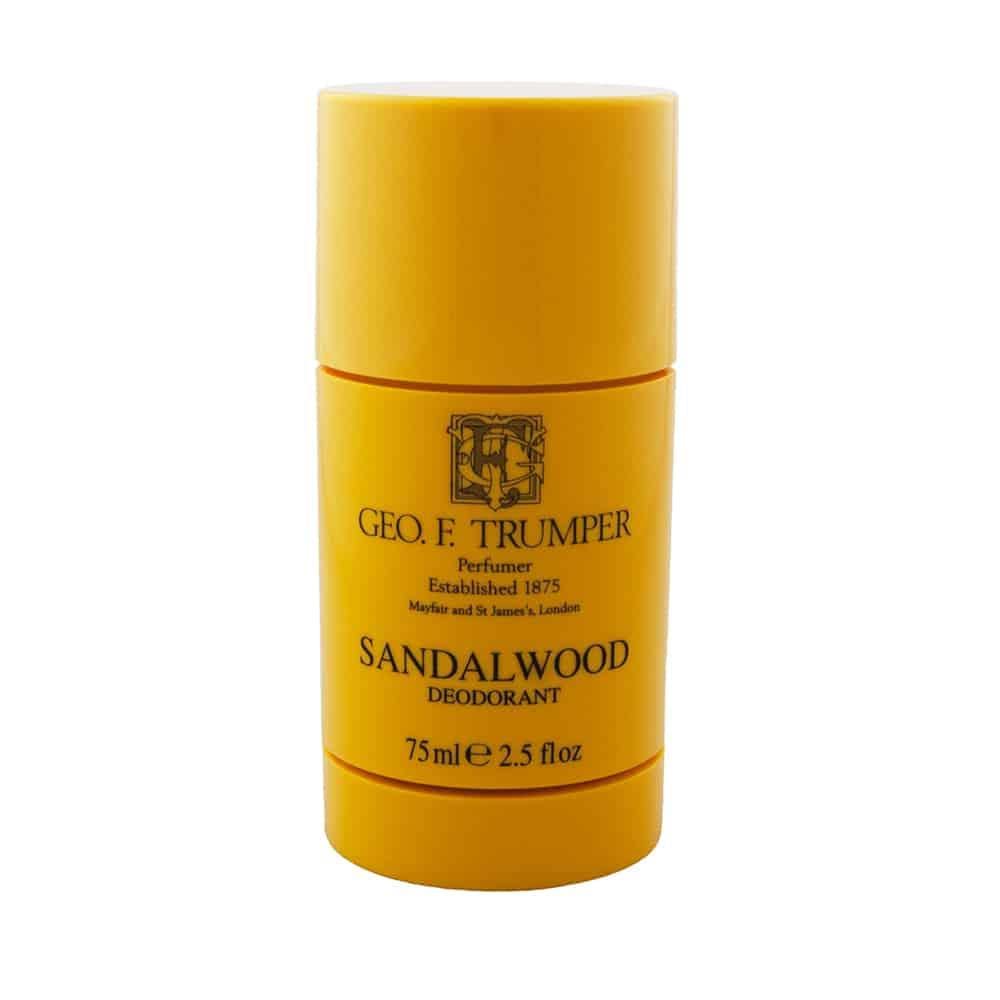 Overall
Overall their deodorants work great but might not be what everyone is looking for as some of their scent profile might be a bit old fashion for younger men. But they also do have some really good scents too so it is a bit hit and miss on their different scent profiles.
Would highly recommend for older gentleman or anyone looking to experiment with a more gentleman scent.
Pros & Cons
Pros
One of the best-smelling lime deodorants I have smelled. I love this scent! The Extract Of Limes is a must try!!!
Geo. F. Trumper recently added new deodorants to their line of deodorants. I love seeing this but unfortunately, I haven't received them in order for this review. But I love seeing an old company transform and adjust to contemporary times.
Alcohol-free deodorant. If you have a problem with your underarm area drying out of skin-related issues this might be just what you need.
Longevity! These deodorants are hard deodorants and last a long time as opposed to softer deodorants which spread easier and don't last as long as a hard deodorant does.
Decent Performance. While not having amazing performance it does perform well for 12 hours and is more than enough to get you through a long day of work.
Easy to apply.
No staining or residue left of shirt from using any of their deodorants.
Cons
The Sandalwood Deodorant I am not a big fan of. It smells too sweet and not pleasing to my nose even though I love their Sandalwood Cologne as you would think they would be the same scent but for my nose, it isn't. I am disappointed in its specific scent profile.
Their list of ingredients have some chemical names I am not familiar with and could have a more natural set of ingredients.
Expensive this is around a twenty spot for a stick of deodorant. But it does last a long time though.
Questions & Tips
How Long Does The Deodorant Last?
I get 12 hours of protection from using this deodorant.
How Does This Compare To Other Deodorants?
Some of the best deodorants I have used have protection that last 24+ hours. This can be a nice reussarance from odor protection if you happen to forget or just having a super long day. I get around 12 hours with Geo. F. Trumper Deodorants. Not too bad but could be better.
Other Specific Deodorants Worth Checking Out – Some Of My Favorites
Dr. Squatch Pine Tar Deodorant
This is a very pleasing, natural smelling and as well as unique smelling deodorant that I have used. It just smells like how a man should smell. Also offers great protection and great ingredients too. Read more about it here,
This is a very pleasing, natural smelling and as well as unique smelling deodorant that I have used. It just smells like how a man should smell. Also offers great protection and great ingredients too. Read more about it here, Dr. Squatch Deodorant Review – Smell Like A Man.
Native Coconut & Vanilla Deodorant
Another very natural and light scented deodorant that has great protection. This is a uni-sex scent that also has great protection and natural ingredients. One of my favorites for sure. To find out more head on over to my page here, Native Deodrant Review – Does It Work?
The Final Shave
If you are looking for well-established scent profiles and a distinguished air to them then definitely give Geo. F. Trumper a try. I definitely love some of their scents and their products have been in my lineup for many years. While other scents I would not buy again because I don't really enjoy them. Each person has there own scent that they enjoy and this is to be accepted.
But as far as odor protection they definetly hold their own and work more than adequetly at staving off underarm stink.