A Push-Up Deodorant That Is Environmentally Friendly
While shopping at a local Walgreens I came upon a deodorant I'd never heard of or seen before. That deodorant is Hey Humans Deodorant. It had interesting packaging (almost 100% paper) and the scents look appealing. So, I picked up each of their scents for my review where I will be going over it both negatively and positively to see if it is worth buying for you.
And oh yeah, this deodorant it's similar to those Push-Up Popsicles we ate as kids. Where you simply push upwards to get the deodorant to raise. More on that later.
What Is Hey Humans Naturally Derived Deodorant?
Hey Humans was founded in 2021 by the actress Jada Pinkett Smith and Maesa (a beauty company). As mentioned above the packaging is 99% plastic-free and comes in at a super decent price of around 7 bucks. The company states the scents are unisex and gender-neutral along with an all-natural and vegan list of ingredients.
All of the deodorants come in 2 ounces packaging.
How Many Different Kinds Of Deodorants Do They Have?
Double H has currently a total of eight different deodorants to choose from. I highlighted the deodorants I purchased below.
Lavender Vanilla
Coconut Mint
Banana Aloe
Rosewater Ginger
Cedarwood Sage
Apple Matcha
Cucumber Kiwi
Sandalwood Cypress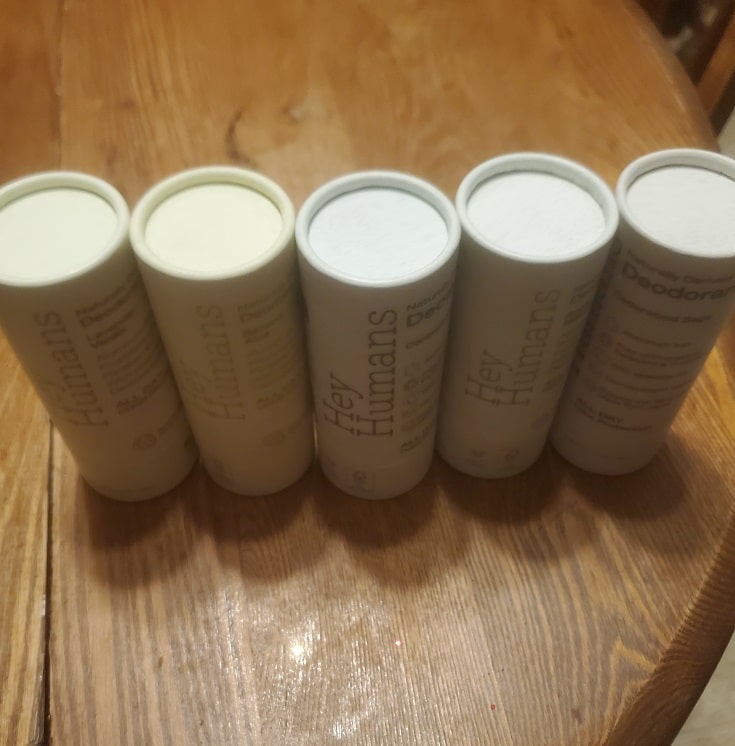 Ingredients Of Hey Humans Deodorant
Keep in mind each of the different deodorants will have a slightly different list of ingredients. So be sure to check their website if concerned. I posted only one deodorant list of ingredients so you can get a general idea of what it consists of.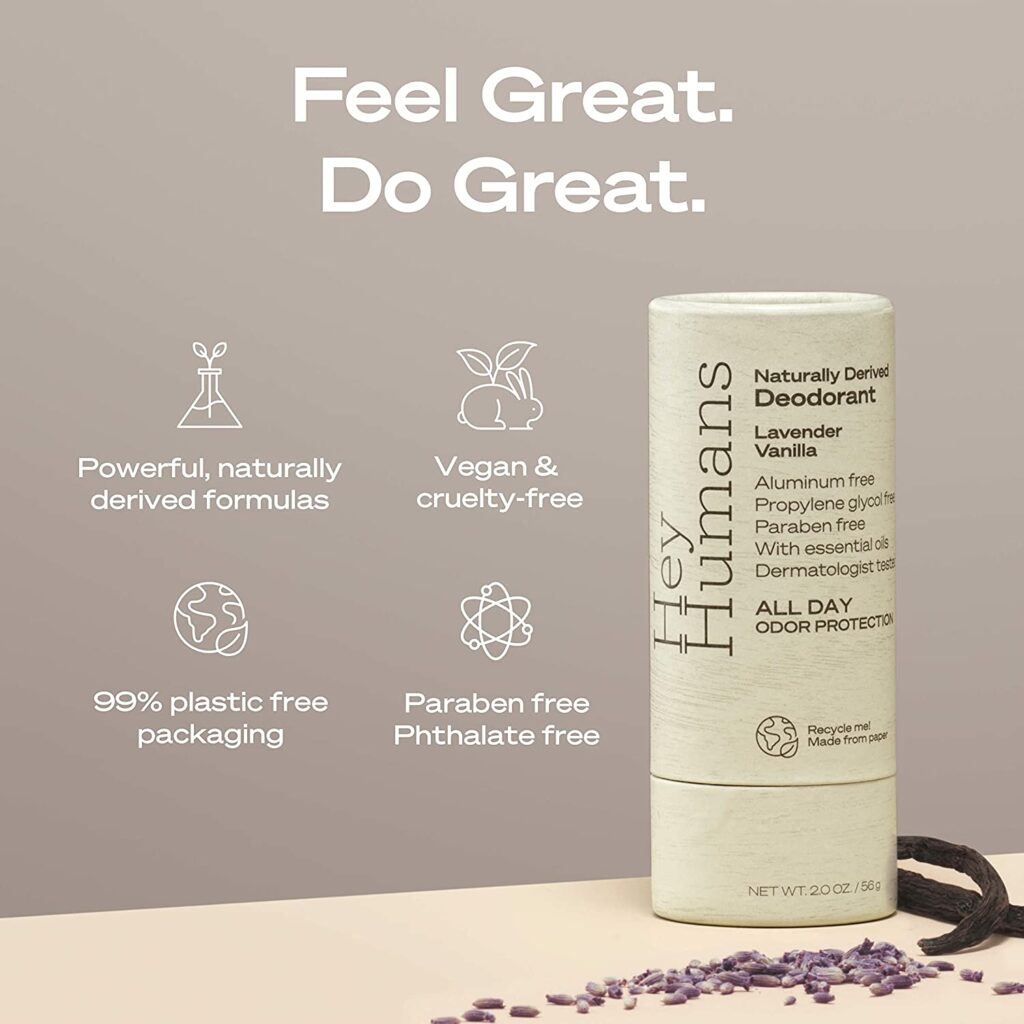 Lavender Vanilla Deodorant
Maranta Arundinacea (Arrow) Root Powder, Caprylic/Capric Triglyceride, Butyrospermum Parkii (Shea) Butter, Cetearyl Alcohol, Sodium Bicarbonate, Tapioca Starch, Cocos Nucifera (Coconut) Oil, Calcium Starch Octenylsuccinate, Stearyl Stearate, Fragrance (Parfum), Euphorbia Cerifera (Candelilla) Wax, C15-19 Alkane, Zinc Ricinoleate, Glyceryl Undecylenate, Helianthus Annuus (Sunflower) Seed Wax, Polyhydroxystearic Acid, Sorbitol/Sebacic Acid Copolymer Behenate, Glyceryl Caprylate, Polyglyceryl-2 Caprate, Water (Aqua/Eau), Rosmarinus Officinalis (Rosemary) Flower Extract, Tocopherol, Glycine Soja (Soybean) Oil, Lavandin Oil*, Basil Oil*, Geranium Oil*, Rosemary Oil*. *Essential Oils
My Experience Using Hey Humans Deodorant – Do I Recommend It?
I only purchase 5 out of the 8 deodorants that Hey Humans had as the store only had the 5 I purchased. I really want to try their Sandalwood Cypress deodorant. Dang, it anyways!
Overall
But back to would I recommend this…and I would…yes.
Ingredients
And here is why it is priced very decently for a natural or semi-natural deodorant. Whatever it is because they have a lot of healthy natural ingredients but also some chemical names in their list of ingredients. (but overall pretty good) Now I am not a chemist so I don't know exactly what every scientific name is but there are some I have no idea what they are.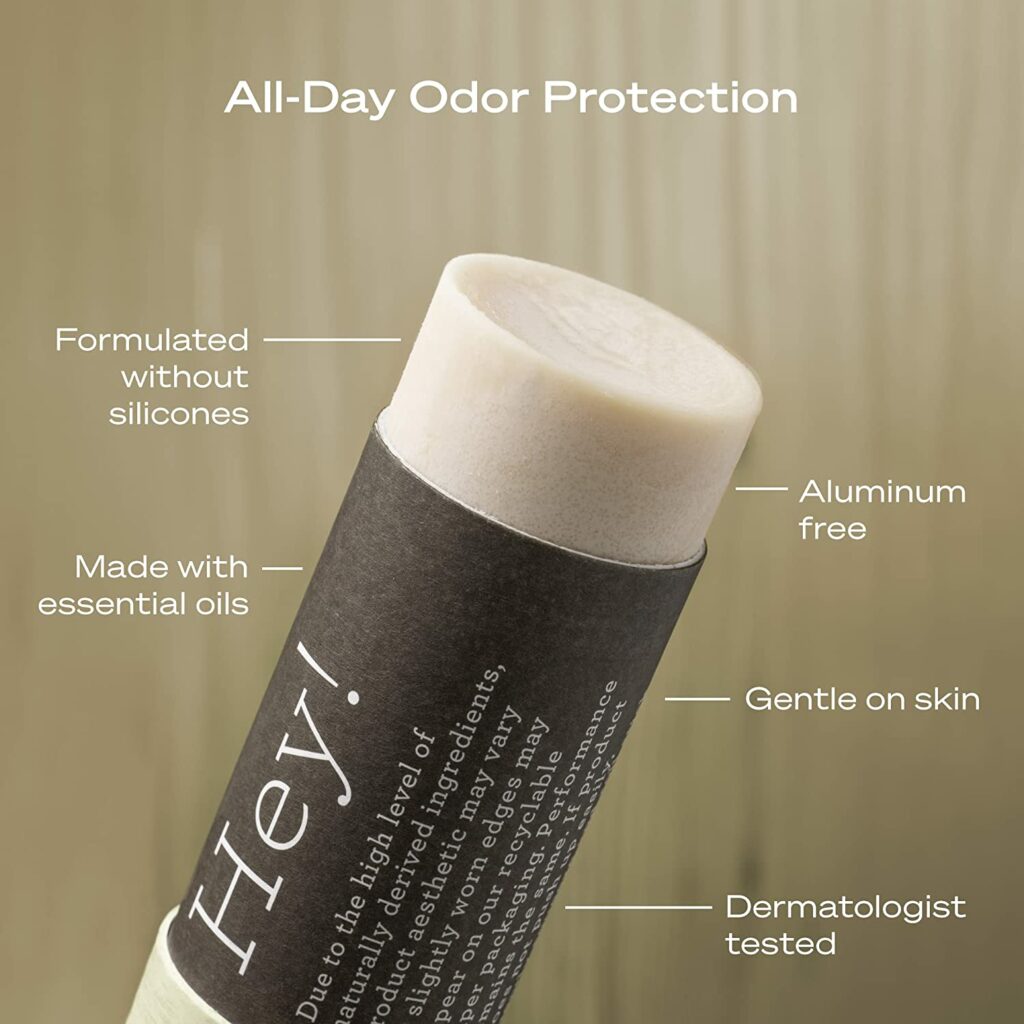 The scents are very enjoyable but to be honest I don't know if every scent is unisex. Depends on the man or the woman using it. But for me personally, I wouldn't wear every scent in their lineup. The Banana Aloe is too fruity for me for example and I think would be more apt for a woman. I also feel (maybe I am wrong…who knows) that the Cedarwood Sage is also a more manly scent.
Aluminum-free
paraben-free
phthalate-free
propylene glycol-free
silicone-free
Price
Great price at least a couple of bucks cheaper than most deodorants. I've seen horrible deodorants sold for much more.
Eco-Friendly
The best packaging for helping out the landfills, ocean, and in general life on this planet of ours. This is super fantastic and I wished more companies took this approach.
There are some negatives with the packaging but this is to be expected as it is designed with almost zero plastics.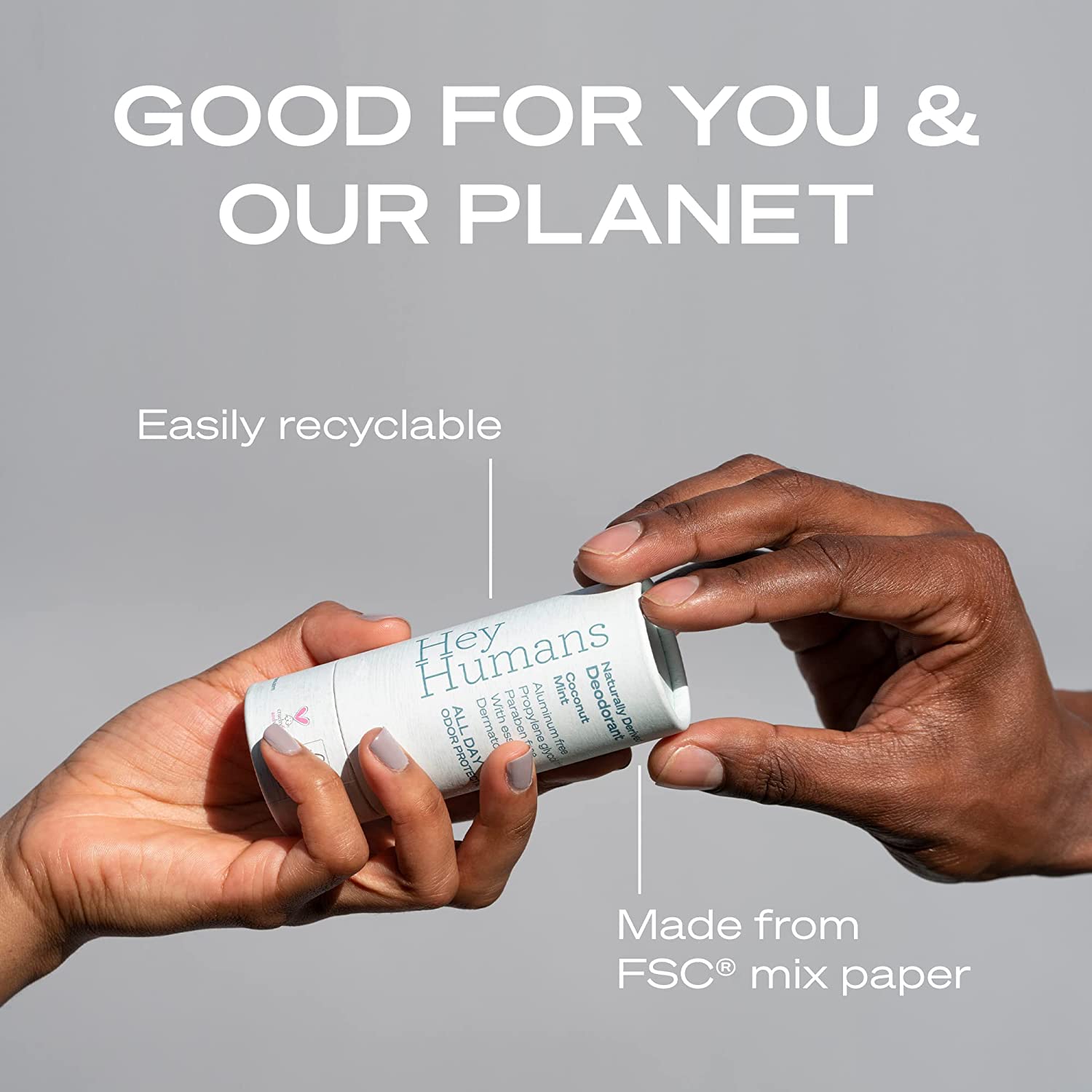 Odor Protection
While this isn't the strongest deodorant I have used or reviewed it does hold up for 10+ hours. Which should be long enough for most people to get through their day. A solid performer in odor protection.
Product Longevity
Softer deodorants don't last as long as harder deodorants. I really can't speak on how long this will last as I have only owned this for two weeks. But I usually only swipe each underarm around three times to ensure good coverage.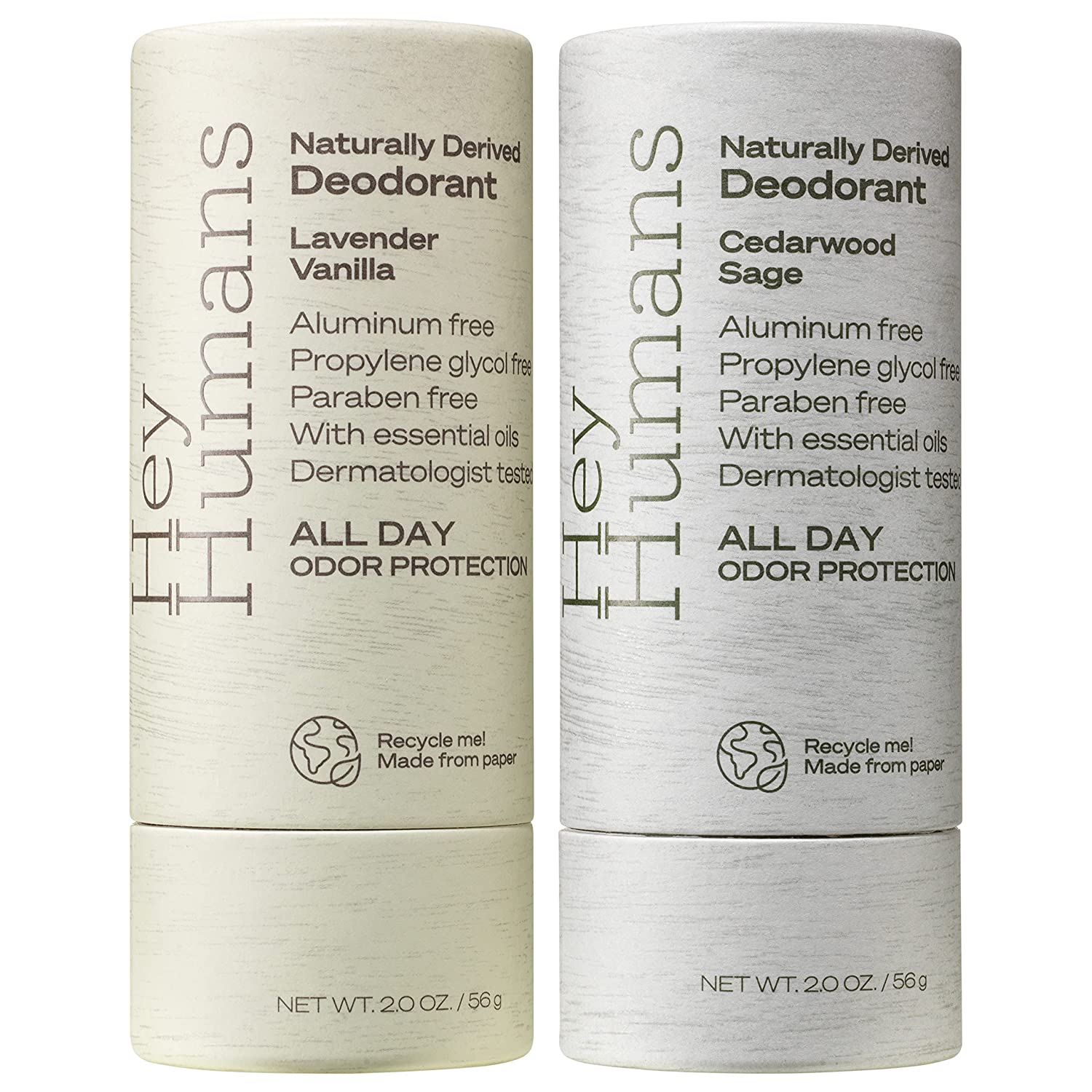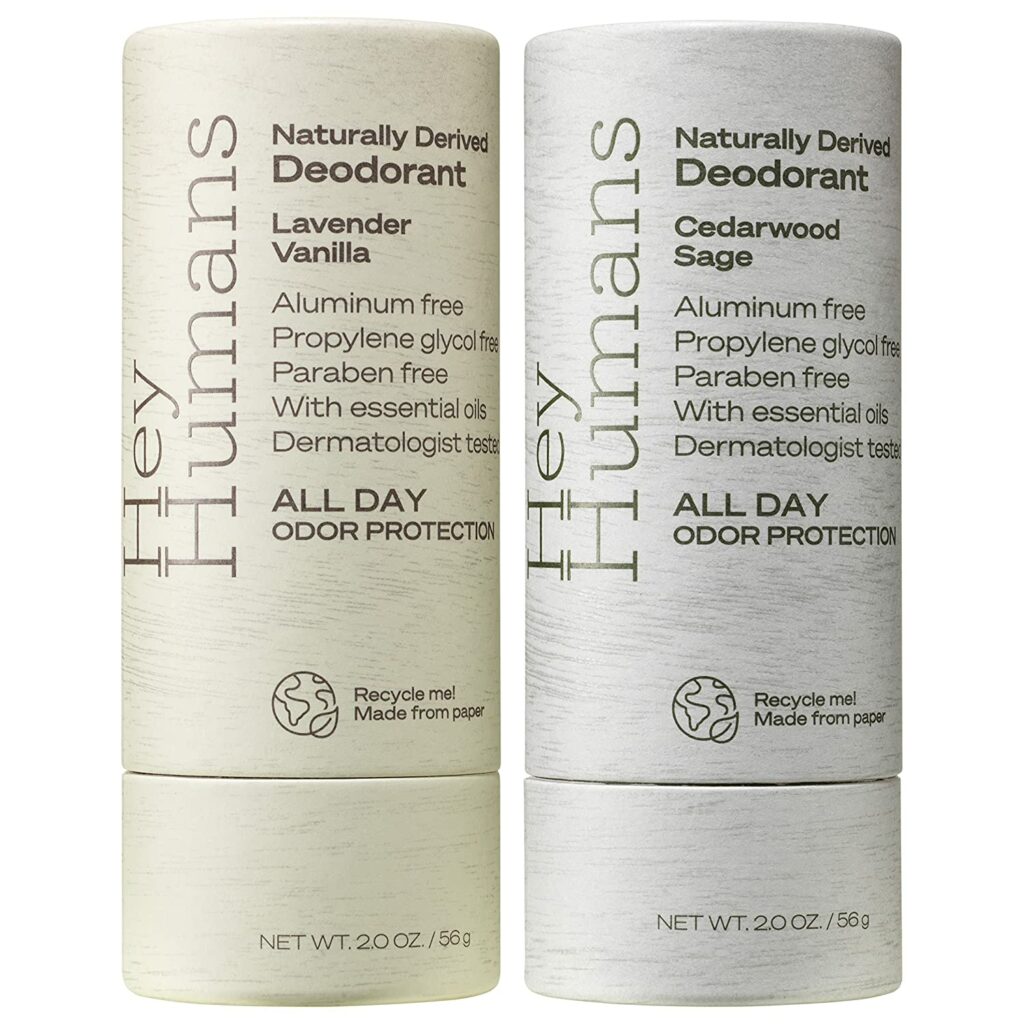 Pros & Cons
Pros
Great price! With a very affordable price point.
Their scents are mostly natural smelling, as they use essential oils and not cheap fragrance oils, although Parfum is mentioned in the ingredients.
The scents are all well-constructed and have been blended nicely together to form a pleasing scent profile.
Does a good job of odor protection I got a good solid 10+ hours of protection.
Glides on smooth and clear.
No residue or staining on the shirts.
The scent doesn't project but the scent last for me around 10 hours for me.
Unisex scents. So men and women can use it.
Recyclable packaging.
Most environmentally friendly packaging I've seen to date for a deodorant! 99% plastic free and they use FSC®paper which comes from responsibly-sourced wood fibers.
Cruelty-free.
Vegan.
Made in the USA.
Does not crumble when you use it.
Cons (Keep My Wife's Name Out Of Your F Mouth)
The deodorant is a soft deodorant and will not last as long as a hard deodorant does.
Deodorant is a smaller size and comes in at 2 ounces while most deodorants weigh 2.5 to 4 ounces. It should also be noted that this is cheaper too than most deodorants, so it is in line with its price.
Can be hard to push up to get the deodorant to raise sometimes. If this happens HH recommends you hold it in your hands for a few moments (around 30 seconds) to heat the deodorant up then push it up. As this should make it easier.
Putting the top back carelessly can result in peeling the deodorant off and leaving residue on the sides of the packaging, causing waste.
Don't push the product all the way out (as I did to see how much actual product they give you) and try to get it back down. You waste a lot of the product.
If the product gets dented it could be hard to get the product out of the tube.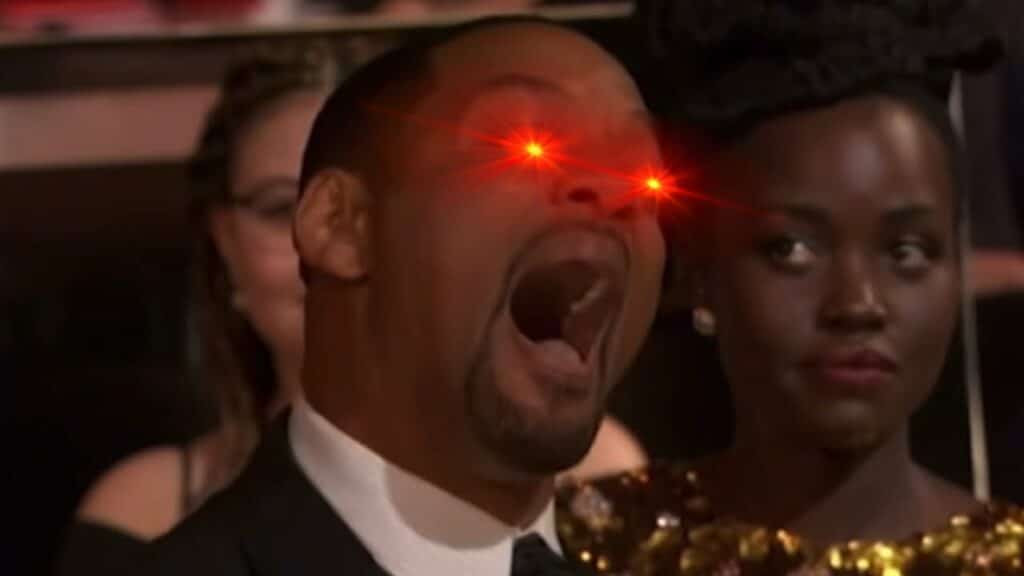 Scent Break Down – Which Scents I Love & Hate
Granted I didn't try every scent but I didn't hate any scent from Hey Humans. But I do have my favorite from the lot I bought.
Must-Try
Coconut Mint is definitely my favorite out of the 5 I bought. It is blended really well, where the coconut and mint really complement each other. I love a good subtle coconut scent and this fits the bill. Get it!!!
Scents I Didn't Enjoy Wearing
I didn't like wearing the Banana Aloe or the Apple Matcha even though they smelled natural and delicious. But I usually don't like wearing fruity scents anyways.
Questions & Tips
Where Can You Buy Hey Humans Products?
Hey Humans products can only be purchased in six places and they are Amazon, HEB, Walgreens, and Target either online or at stores.
Is Hey Humans Deodorant Unisex?
These are gender-neutral deodorants, so both men and women can wear them. The scents are blended very nicely. This is highly based upon the individual's taste for scents though.
How Does This Compare To Other Deodorants I Have Reviewed?
I would rank this deodorant in the Medium-High range when compared to other deodorants I have reviewed. HH has the best eco-friendly packaging hands down I've seen to date.
My Favorite Deodorants
I will list some of my all-time favorite deodorants below if you are a search of a new pit-stick.
Dr. Squatch Pine Tar Deodorant – Read my review here, Dr. Squatch Deodorant Review – Smell Like A Man
Native Coconut & Vanilla Deodorant – Read why here, Native Deodorant Review – Does It Work?
The Final Shave
If you are environmentally conscious and want a decent naturally based deodorant product Hey Humans will fit the bill and keep your pits from stinking too. Even if you don't care about the great packaging it's a solid stick of deodorant that is priced well.