Balls Stink Maybe This…Will Help Or Maybe Not
Today we will be looking at Invjoy Ball Deodorant and Invjoy Ball Spray. This is sold on Amazon together in two packs. I purchased this from Amazon with my own money in order to write this review and find out if it works or not.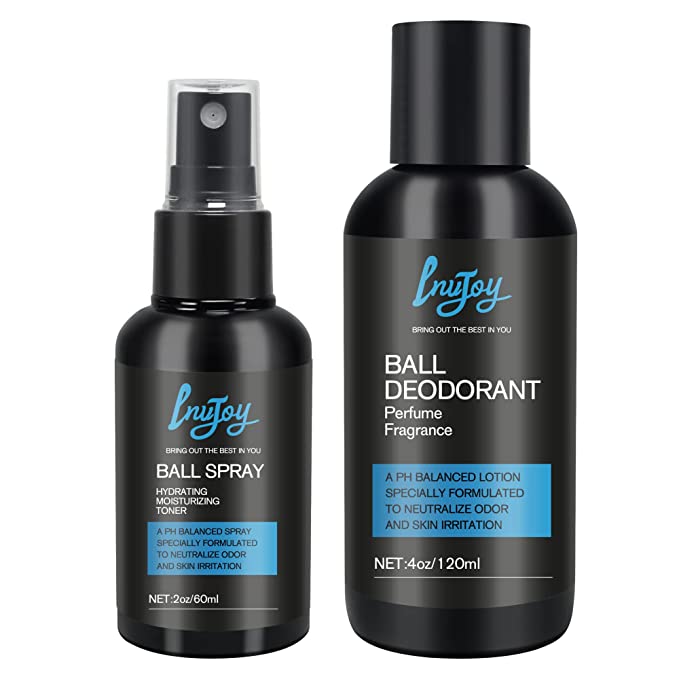 So…let's see if this stuff is any good or not.
What Is Invjoy Ball Deodorant & Ball Spray?
This is sold in a combo pack and I cannot find where you can buy it individually.
Invjoy Ball Deodorant
The Ball Deodorant is a lotion that comes in a 4 oz. bottle. This is meant to be applied around your groin area to help prevent stink.
Invjoy Ball Spray
This is a PH-balanced spray to help control and neutralize odors and skin irritation. This comes in a small 2 oz. bottle.
Where Do You Apply & Why You Might Need This
Both of these products are meant to be used topically on the skin around your groin area. Men might need this if they develop an odor down there either through just sweating, clothing, working, or exercising.
Some might need a ball deodorant just during certain hot and humid times of the year seasonally. Some jobs also require excess clothing, uniforms, or costumes which might lead to having issues down below.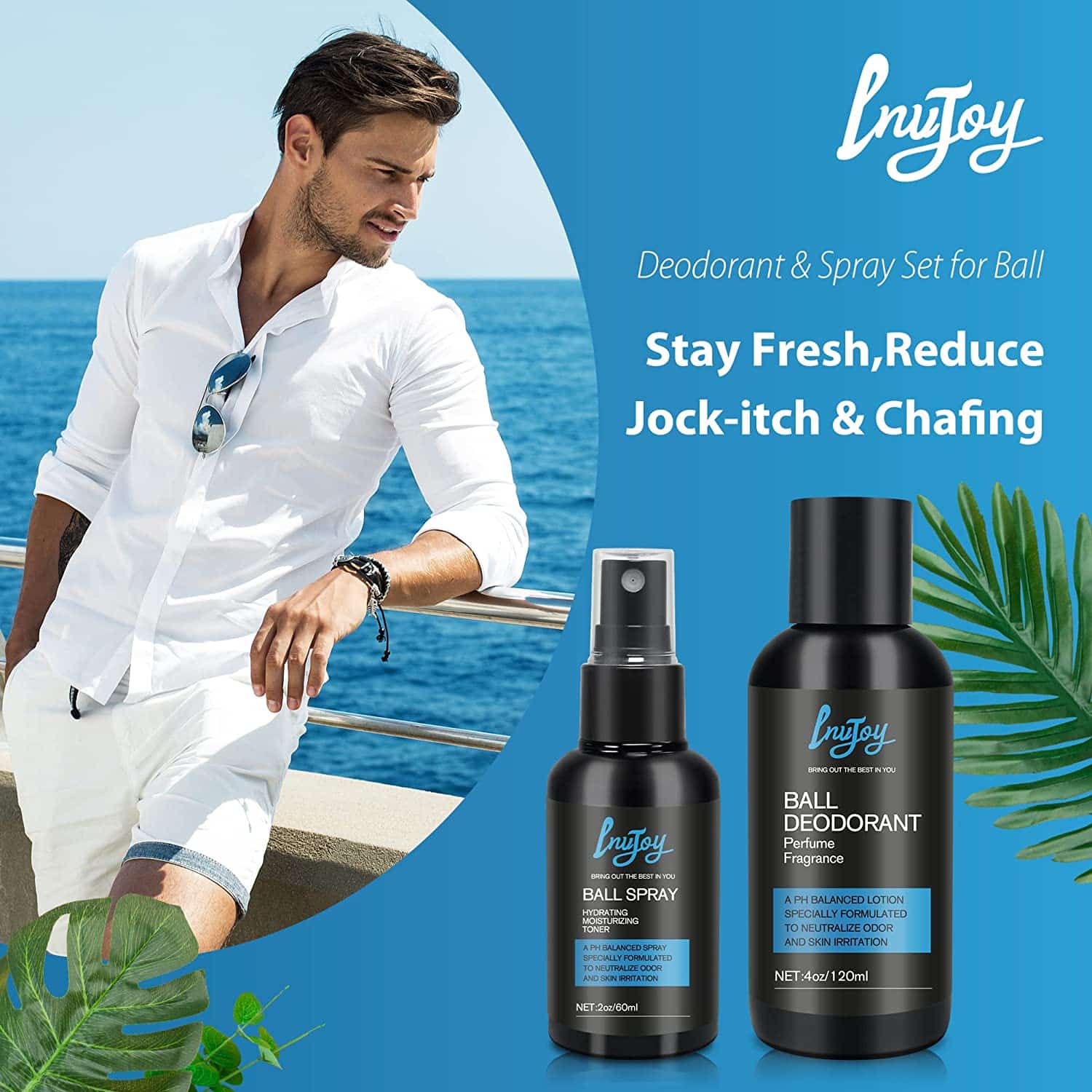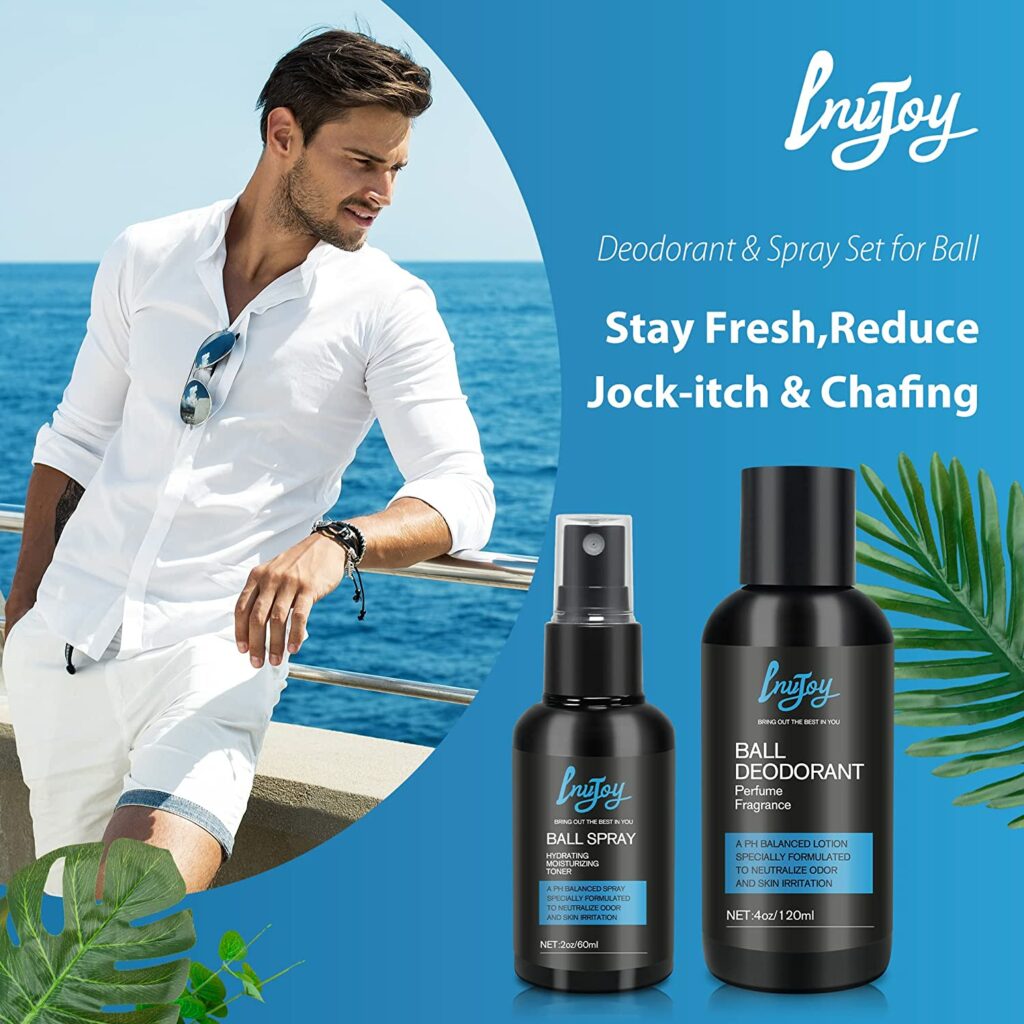 I never really experienced problems down there with odor or chafing. But upon reviewing some of these "ball products" I actually prefer using some quality products during the warmer months of the year. They really can transform your situation down there and help things move around better. See below for products that I highly recommend checking out.
Ingredients
Invjoy Ball Deodorant
Water, Glycerin, Cetearyl Glucoside, Glyceryl Stearate, Cetearyl Alcohol, Caprylic/Capric Triglyceride, Butyrospermum Parkii (Shea Butter) Oil, Cocos Nucifera (Coconut) Oil, Theobroma Cacao (Cocoa) Seed Butter, Dimethicone, Tocopherol, Allantoin, Sodium Hyaluronate, Triethanolamine, Carbomer, "3-o-Ethyl Ascorbic Acid, Panax Ginseng Root Extract, Portulaca Oleracea Extract, Centella Asiatica Extract, Phenoxyethanol, Ethylhexyl-Glycerin, Parfum
Invjoy Ball Spray
Water, Glycerin, Butylene Glycol, Propylene Glycol, Mentha Arvensis Leaf Extract, Hydrangea Macrophyl-La Leaf Extract, Aloe Barbadensis Leaf Extract, Portulaca Oleracea Extract, Chrysanthellum Indicum Extract, Sophora Angustifolia Root Extract, Panax Ginseng Root Extract, Sodium Hyaluronate, Lactic Acid, Anhydroxylitol, Hydroxyace Tophenone, 1 2-Hexanediol, Disodium Edta, Peg 40 Hydrogenated Castor Oil, Parfum
How Does The Ball Deodorant Smell? How Does The Ball Spray Smell?
First off both of these products smell different. They do not smell the same.
The Ball Deodorant at first smells light and natural but something else towards the finish makes me extremely dislike the odor. A chemical smell or cheap fragrance…I don't know. The Ball Spray is much better for my nose with a clean and natural fragrance.
Brass Tacks – How Well Does It Work? Do I Recommend This?
Of all the ball products that I have used and reviewed this left me the most underwhelmed out of all of those other products. This is not a good thing. Yeah, they both apply decently enough but the lasting performance wasn't that great in comparison.
Also, I prefer to have some anti-chafing properties to my ball lotions. Once you have used a quality ball product with this it's almost hard to go back to something without this characteristic.
This is subpar for my personal preferences.
I also don't like that this is made in a foreign country. I don't trust any company for the most part and add a country with a bad reputation into the mix and I really don't feel comfortable putting this on my skin let alone my balls. I have severe trust issues with this type of country and its products.
I would avoid this product. Maybe it is safe and maybe it is not but I am not willing to use this product long-term.
Pros & Cons
Pros
The Ball Spray has a very light scent that is not too bad.
There are some natural ingredients listed in both products.
Comes sold together which might be a good thing.
The lotion quickly absorbs into the skin and dries.
Cons
Questionable country of origin. I don't really trust American brands for what they put into their products…now what do you think I think of a foreign company's trustworthiness? Zero trust when it comes to any lotion I will be putting on my skin let alone my balls for the long term. Avoid.
The Ball Deodorant has an odd scent that is a bit off-putting to me.
On the boxes of the products, there is so much weird brand ownership information as well as manufacturing process that leaves me wanting to head for the hills with this brand.
If you are looking for a natural product this isn't it. Full of long chemically named ingredients mixed with some natural too.
I skeptically applied this stuff for a full week and was not impressed with the smell. It didn't feel any different after doing my normal shift at my full-time factory job.
Offered no anti-chaffing protection.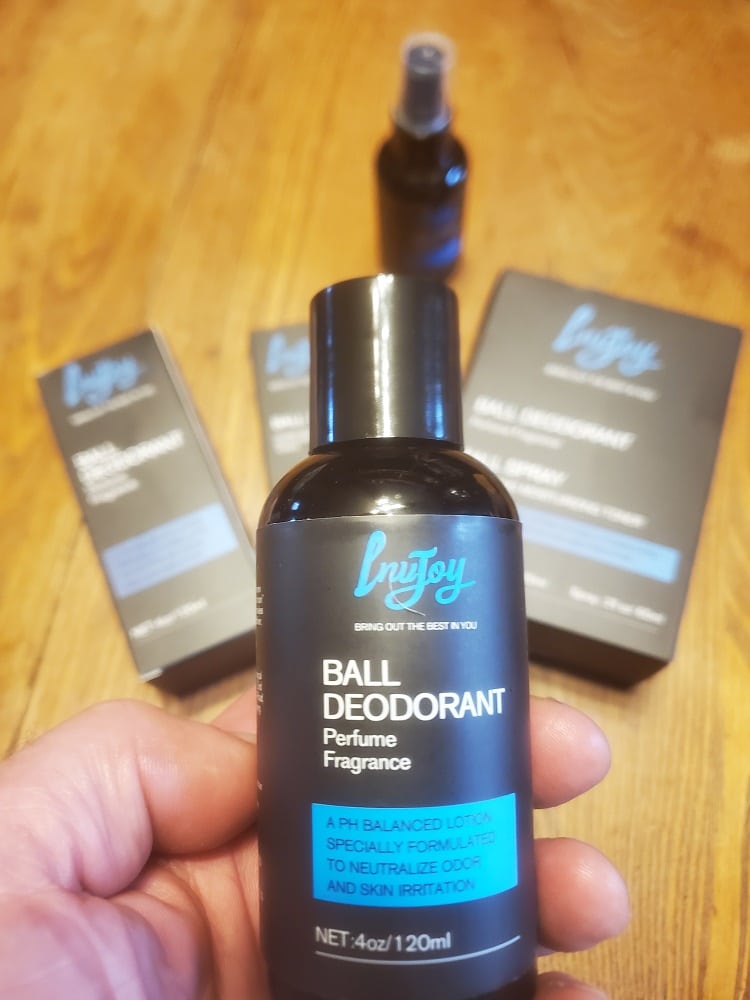 What I Do Recommend For Ball Deodorants & Sprays – Get These!!!
There are much better products out there for ball deodorants and sprays. Trust me, there are, so let's get into the best ones I've tried and recommend them instead of Invjoy's products.
This gives you all-day protection against stink and wetness. Along with that, you get anti-chaffing protection and a powder that smells fantastic! I was cautious about trying a powder but was very happily surprised by how much I like using this product. A great product!!!
You can read my full review here, Happy Nuts Comfort Powder Review – How Well Does It Work?
The best ball spray I have tried to date! This has a very natural smell and also a light smell that protects from odors. Has great performance too! I highly recommend this product.
Promo Code – 10% off any purchase – use code JAN10OFF from January 1-31, 2023.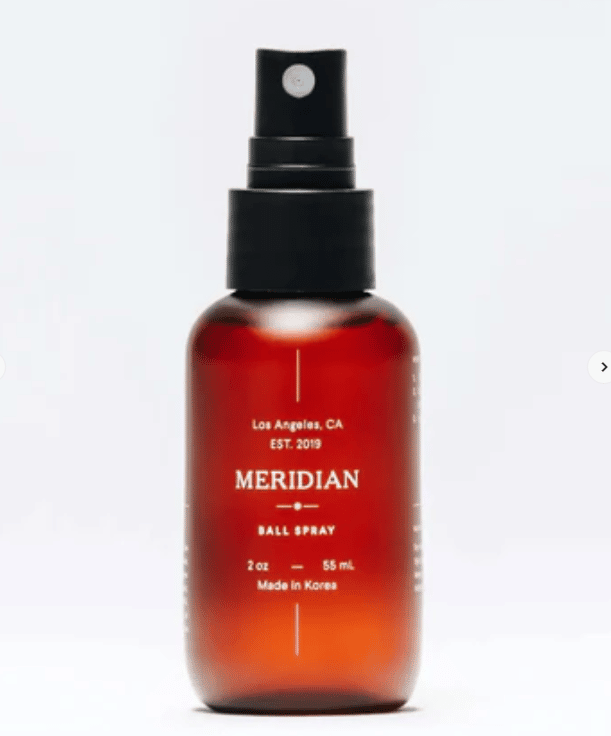 This is one of the best ball deodorant lotions I've tried. This goes on like a lotion but quickly dries to form a super slick powdery film that really helps to prevent chafing. Plus it lasts all day long too. Plus it has a nice clean and fresh scent. A great product that really isn't that well-known but should be.
Highly recommended!
Read my full review here for more information, Fresh Balls Lotion Review – Does It Really Work?
The Final Shave
I have zero trust in the country that manufactures this lotion and spray (China) and if I had known this was made in China and to be honest I would have never bought this in the first place. Then you go to how it performs and smells and this is a hard pass too. Lots of chemicals I have no idea what they are.
Just avoid getting this and get something else instead.