A great cologne can severely boost your confidence and take your grooming to unheard-of heights. Everybody wants to smell good. So, in this Pete & Pedro Cologne Review, I will be reviewing all five of P&P with my discerning nose and giving my opinion on their full lineup of colognes.
I am excited about this review because I have reviewed quite a few grooming products from P&P and have loved everything so far. Let's see if this can continue…
Full Disclosure
I am an affiliate of Pete & Pedro. I bought the various colognes shown in this review with my own money. This post contains affiliate links that at no additional cost to you, I may earn a small commission. My site is based on honesty. If I don't like it I will let you know. If I love it I will also let you know.
Scents Available At Pete & Pedro
It is important to note that Pete & Pedro Colognes are modeled after popular expensive cologne houses. Although generally similar in their scent profile they are not an exact copy. They definitely smell different, as I have some of the original and they are not the same.
You can see below which cologne from P&P is equivalent to.
Hero – Their take on Acqua Di Gio.
Rebel – Creed Aventus clone.
Villain – Tom Ford Tobacco Vanilla clone.
Legend – Tom Ford Fucking Fabulous clone.
King – Their spin on Green Irish Tweed.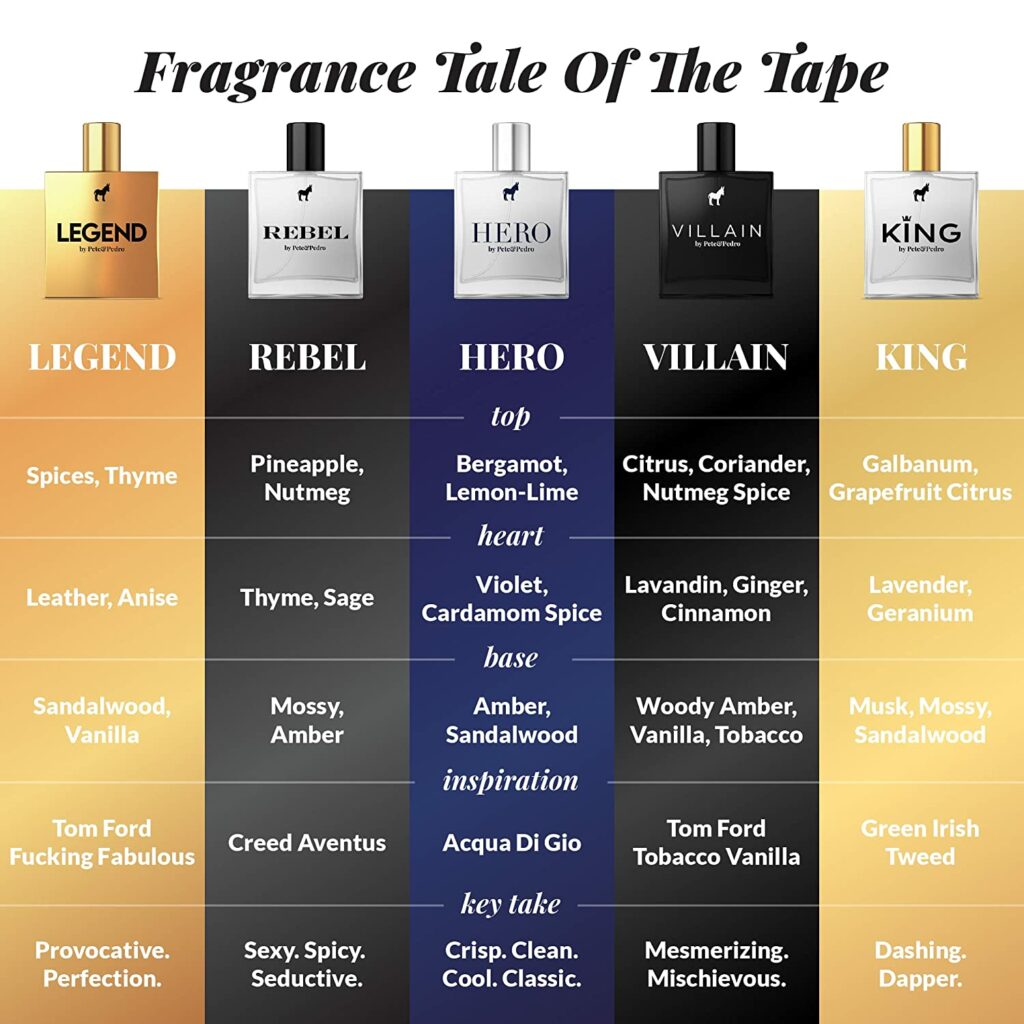 What Sizes Bottles Do They Come In?
You have two options either a 1/7 oz./50ml bottle or purchasing their sample Deluxe Sample Size 2.6ml vial. They also have The Fragrance Set (all 5 fragrances 50ml bottles of their scents) and the Fragrance Deluxe Size Samples (all 5 scents – 2.6ml vials for sale).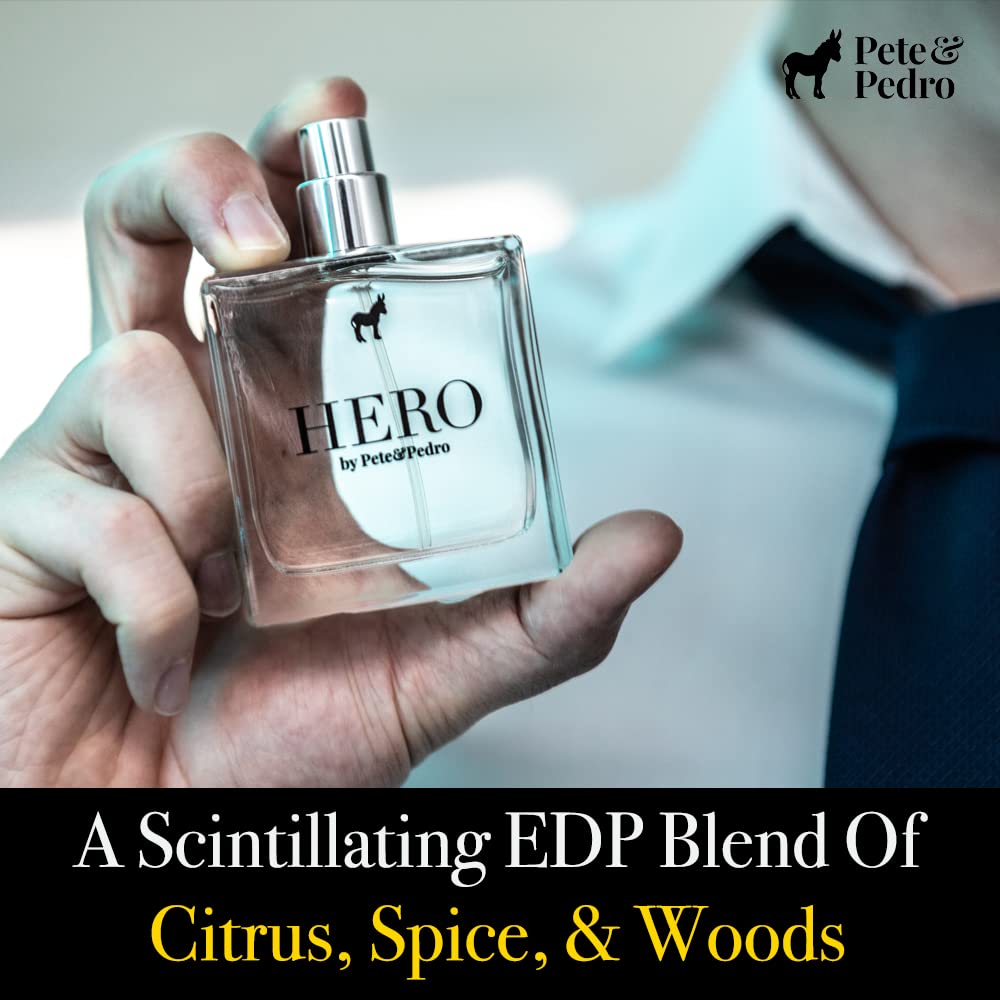 If you are wanting to blind buy their cologne I highly recommend trying the Fragrance Deluxe Size Samples. Nothing worse than having a full bottle of a cologne you hate. This way you can try it before really spending more money on it.
Okay…But Do I Like Any Of Their Scents? My Opinion
Let us start out with the scents I do like, as I do not enjoy every scent in their lineup.
Pete & Pedro King – I absolutely love Creed's Green Irish Tweed, which is their take on that stalwart fragrance. I really like this scent and it is slightly different than Creed's.
Pete & Pedro Hero – In all honesty, I have never owned Acqua Di Gio cologne but I do enjoy this cologne. This is a very clean scent that would be nice for the summer months.
Pete & Pedro Legend – This is a light scent that smells pretty good and I enjoy it. The sandalwood & vanilla really comes through which I like. Making this a warm and pleasant scent.
The scents I don't like.
Pete & Pedro Rebel – Rebel has something in it that I do not like and it grates on me the more I wear it. I believe it is the melon scent but after 20 minutes I am so done with this.
Pete & Pedro Villian – Although initially appealing to me this also loses something over time. It doesn't come close to the original in quality in my opinion. The tobacco to me smells cheaper.
Pros & Cons
Pros
Sample sizes are available. I love the option to buy a sample size initially because often times when buying cologne online you do not if you will like the scent (blind buying). Nothing worse than buying a big bottle of cologne and hating it.
Save money by subscribing can save you 15% with delivery options for every 4, 8, 12, and 16 weeks.
Scent last typically for 4 to 6 hours. I don't like "beast" performance fragrances that last for days. I prefer a fragrance that lasts up to 8 hours and the fragrance dies down after a while. This is just what I prefer.
These are "kind of" clones of well-known and popular fragrances by expensive fragrance houses. I appreciate that the scents are similar but also their own. There is enough variance within P&P colognes that isn't exactly the same as the original but similar.
Minimalistic packaging. As I don't care about fancy packaging and paying more for this.
Cons
I do not like Pete & Pedro Rebel. I don't enjoy this scent at all and I actually love Creed Aventus. It has an added scent that just rubs me the wrong way…it might be the melon, idk.
I do not like Pete & Pedro Legend.
Some people will not like the performance and longevity of these colognes.
More Expensive. Their biggest bottle is 50ml which sells at the time of writing this for $50.00 A dollar a ml. This is a slightly higher price than other alternative discount fragrances. Although not as expensive as the fragrance houses they copy.
I feel overall that the scents are lesser versions of the originals or even quality clones.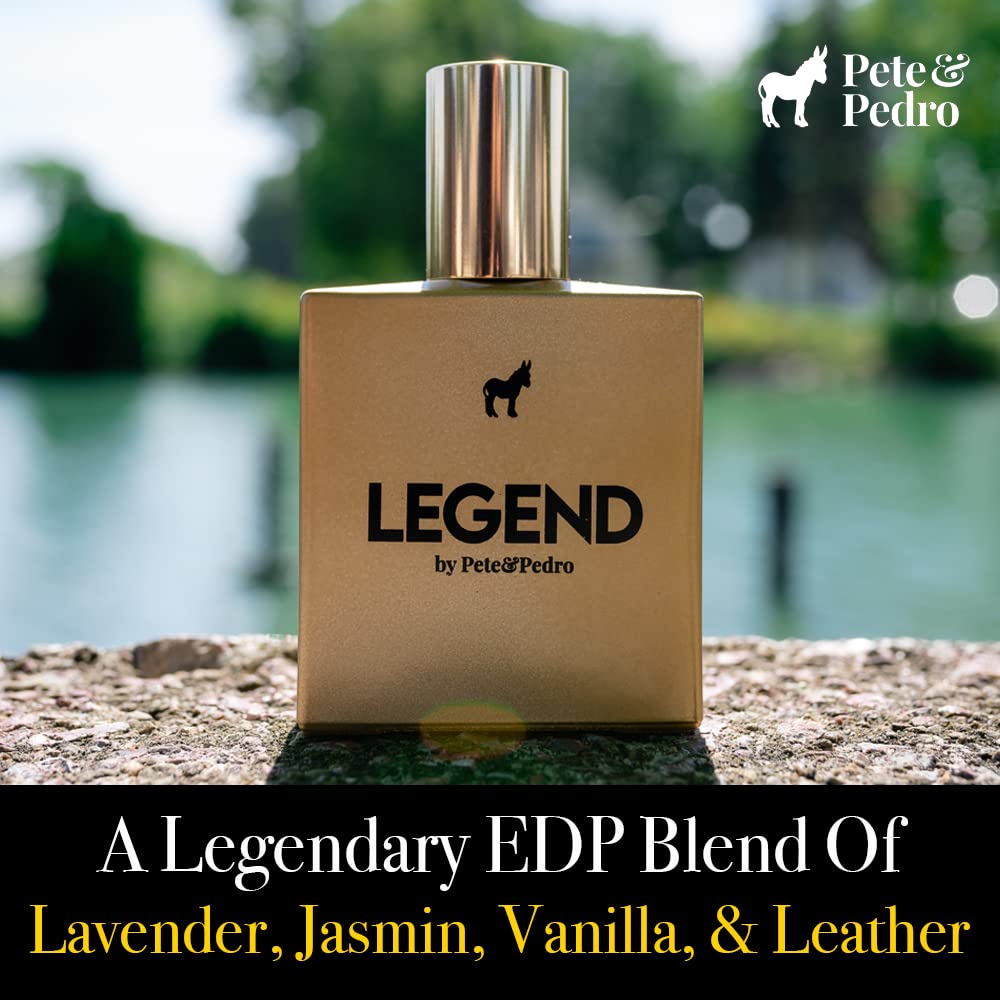 Other Colognes Worth Checking Out
If you don't mind paying up for a quality cologne this is one of my all-time fragrances and it is Atelier Cologne Santal Carmin. As this isn't a cheap fragrance but it is a unique scent that isn't really copied. This is my signature scent and just love the sandalwood that they use in this cologne. This has a woody, warm spice, vanilla, citrus, and some powdery and leather scents. Very cozy and warm scent.
This scent plays close to your body and doesn't project (which I prefer).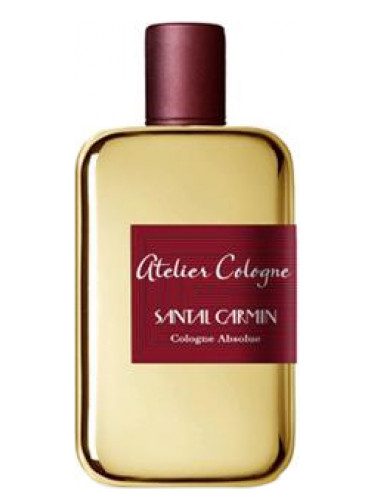 How Does This Compare To Other Discount Colognes?
I am a big fan of quality clone fragrances.
Why is that?
Mainly for two reasons and they are…they smell almost exactly like the original and they are very affordable. Although I do like some of Pete & Pedro Colognes I don't really love them. I do love ALT. Fragrances!!! Overall, that is, as I have purchased and received quite a few of their colognes and they just simply rock!!!!
If you want the best discount clone fragrance that smells almost 100% like the original then ALT Fragrances. ALT Fragrances has built a rock-solid foundation in the fragrance world because of the quality of its scents and how affordable those scents are.
Some of my favorite colognes from ALT. are Agar Gold No.2, Mohair No.18, and Executive Parfum (Platinum Edition) as it smells just like Creed Aventus.
I wrote a full review here, ALT. Fragrances Review – The Best Discount Designer Fragrances.
I highly highly recommend ALT. Fragrances!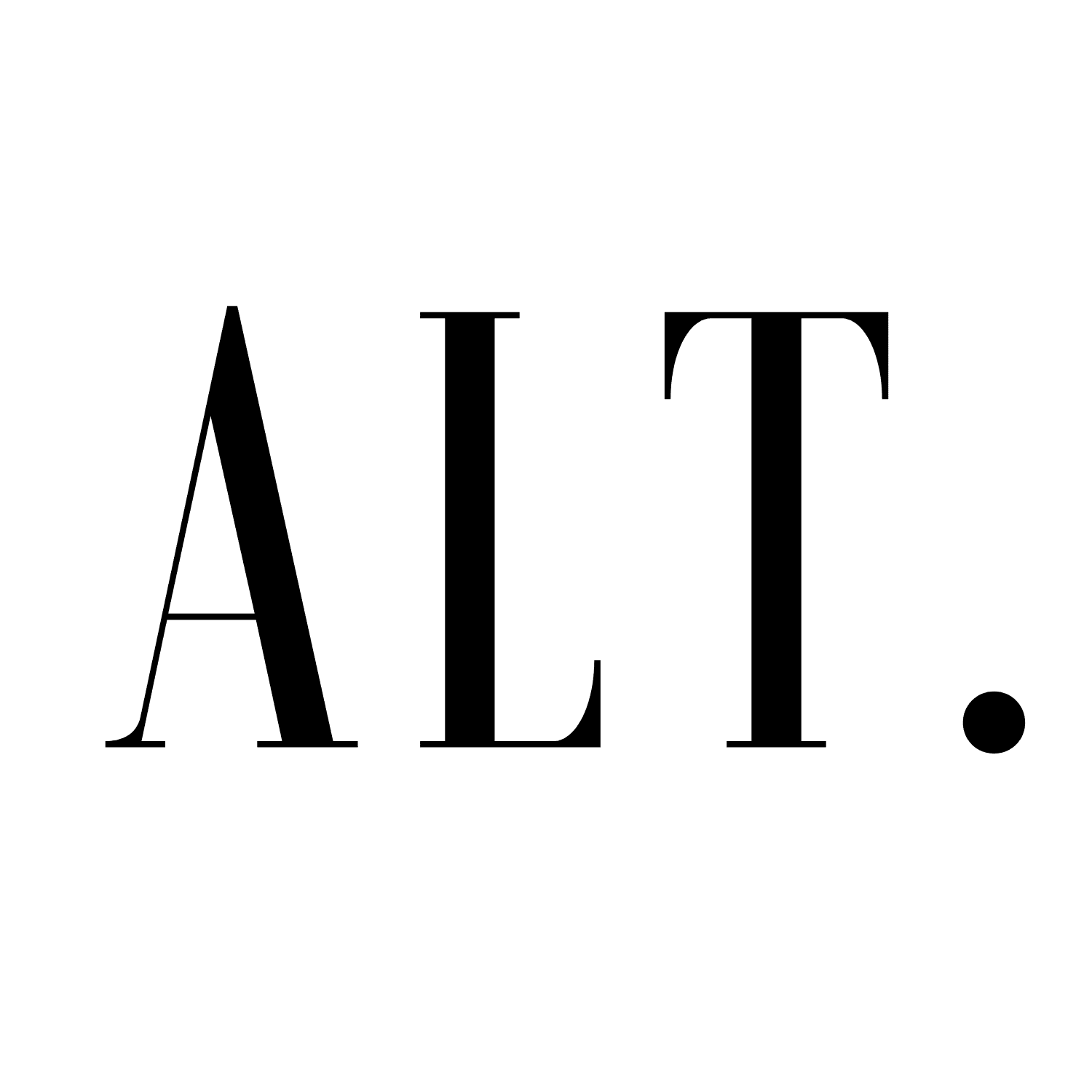 The Final Shave
Although I wasn't completely wowed with Pete & Pedro's cologne line, I did like three out of the five colognes. I have been thoroughly impressed with their grooming products but their fragrances are hit or miss anyways for most people. You either like it or hate it. As it comes down to personal preference after all, in the end.
I do like the general direction of P&P their cologne line offers a decent price point. I just don't love the fragrances. They're okay but nothing I got to have or need as I have plenty of colognes that I really enjoy and love. I appreciate that they just didn't outright copy them but put their own spin on it.
So if you are looking for something a little different from the standard popular fragrances with a slightly alternate scent profile Pete & Pedro might have just wanted you. Remember they have sample sizes so you can try it without a lot of damage to your pocketbook. Which I highly recommend doing.