There are a few back shavers out on the internet you should really avoid purchasing. Here is a little secret about the current back shaver market, most of them work to some degree and level but there are a few that, simply put, you are better just avoiding. As they just don't perform up to the standard performance offered by cheapest back shavers. In this post, Back Shaver's You Should Avoid Buying I give you a list of ones to stay clear of.
The Allure Of A Cheap Back Shaver – A Word Of Caution
Some cheap back hair shavers do a decent job of shaving your back.
Some cheap back hair shaver do a horrible job and leaves you wanting a better experience.
I have experienced everything in the form of good experiences and bad experiences with expensive and cheap back shavers. You never know what you are going to get by price alone.
Avoid Any Back Shaver With Baby Blue On It
I am so not kidding here. If it has baby blue don't buy it.
You Get What You Pay For…Most Of The Time
A good general rule is you get what you pay for but that always doesn't work but most of the time it does. I have bought a $60.00 back shaver that is the worst back shaver I have purchased. Keep in mind this is just a general rule.
Do A Little Research Before Buying
I would recommend researching potential back shavers on my website before purchasing and/or checking Amazon reviews. Most other websites about reviewing back shavers or round-up reviews of back shavers have never even used a back shaver and list some of my do not buy on their top back shaver lists.
Why is that?
Because they are just writing about the information they can find online instead of actually using the back shaver or product. This means they don't have to purchase it and go through using the product. Yet they give their opinion on which one is the best. This is the world we live in now. This doesn't just happen with back shavers it happens with just about every product out there. I have even seen a women writer posting about what is the best back shaver. I mean come on…based on what? Your imagination.
I don't do that here. I post unique pictures to show you I own the product and write my opinion on how well it works. I have developed a strong sense of what works and what doesn't after years of reviewing back shavers.
You can read more about this here, Why You Should Trust My Reviews On Back Shavers.
The List Of Back Hair Shaver That Just Plain Suck!
It can also most be comical when I get these products and start to use them.
Razorbra Sum3 Power – This makes the top of my list because it is the worst one I have ever used. Poor quality, poor engineering and simply it just doesn't work. Think of the cheapest Chinese electric shaver put on an end of a stick and that would work better than this. The weakest motor and the trimmer kept pulling hair instead of trimming it. It also has a hole at the end so you can put a disposable razor in it to shave your back.
Notice how sloppy the Sum3 sounds compared to the Mangroomer. Night and day difference.
Luckily this is hard to find nowadays
You can read why this isn't any good here, What Is Razorba Sum3? Razorba Sum3 Review.

Razorba Classic – This is a slight step up from the previous Razorba Sum3. This back shaver holds a disposable razor in its end of a decent length handle. Overall it is not bad but you would be using a standard beard razor and that clogs with hair too much and takes far too long to shave your back with. Razorba makes a wide disposable double razor called the Razorba GOAT. This is slightly a better option but also constantly clogs with hair when shaving and falls short of modern back shavers.
Plus it is colored baby blue.
You can read more on this here Razorba Back Hair Shaver Reviews.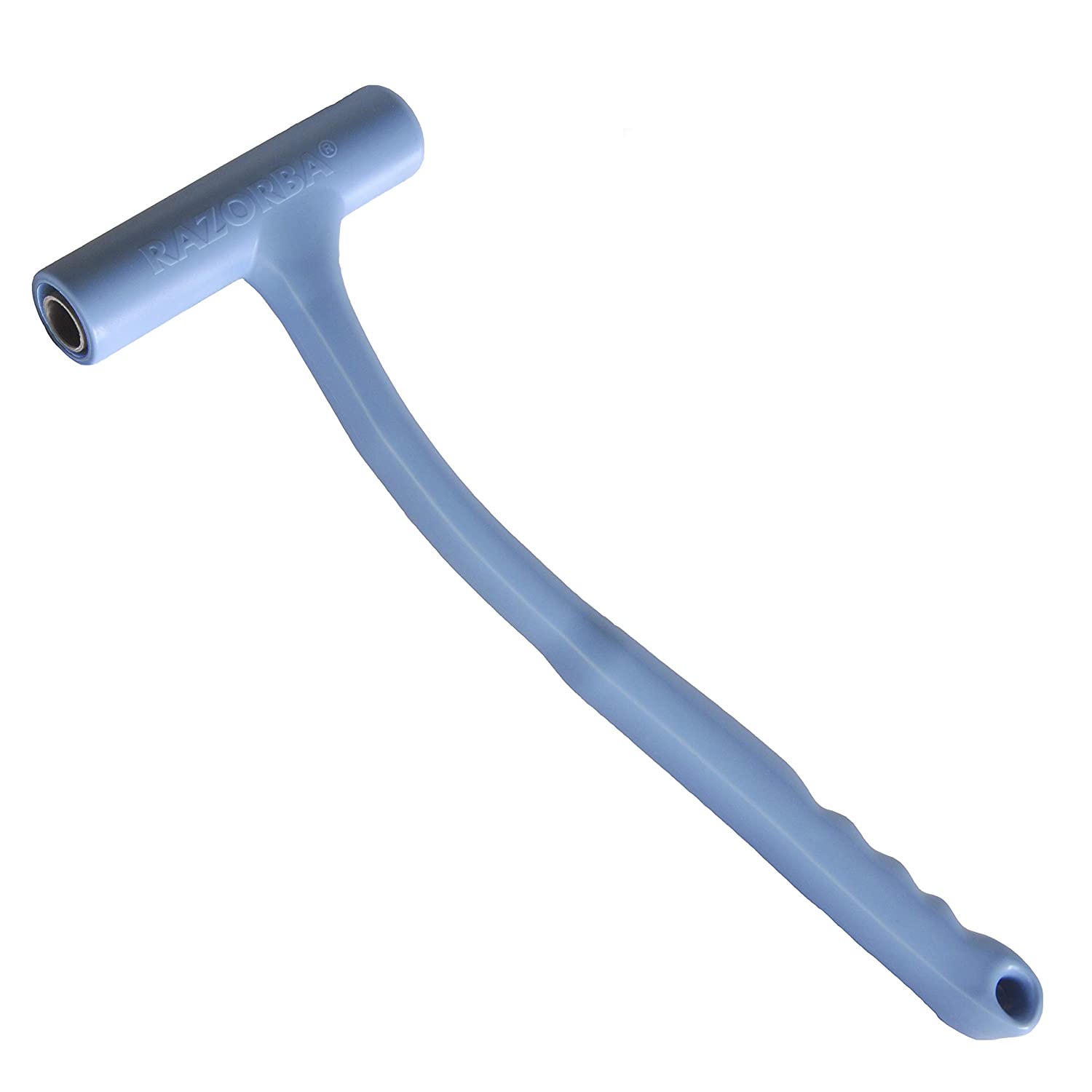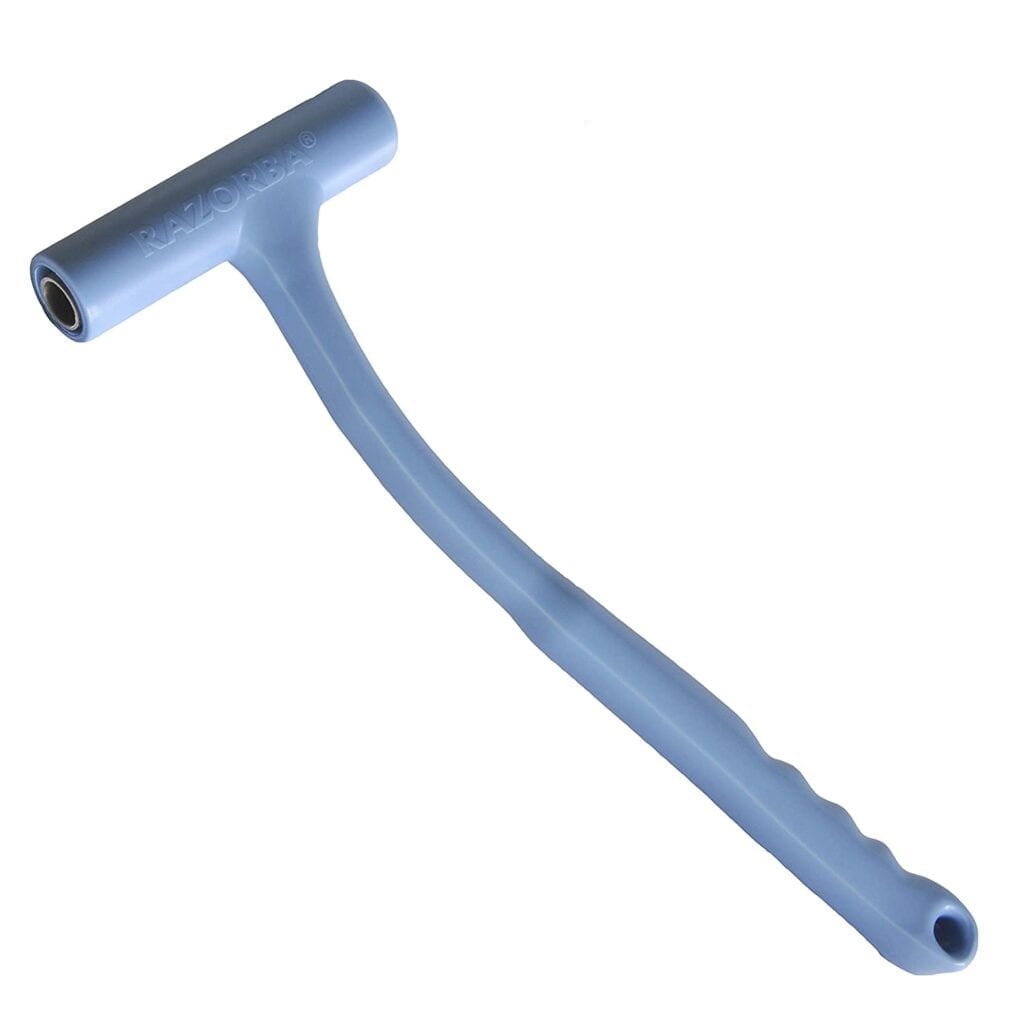 Razorba Silencer – This is the same as above but just has a slightly bigger hole that allows for wider disposable razors. Also, it has Super Shock Solid Core Design, pure marketing hype, which just means it is heavier and does nothing to help shave your back. Plus it cost fifty bucks…hmmm it's just a plastic handle.
Razorba War Hammer – This is pretty much the same as the above two Razorba except it is heavier and has a wider hole to fit even more disposable razors. Their marketing hype on this is the Super Shock Solid Core and Hamr Grip II grabbing technology. Yeah…whatever you say, man. And wait for this they want $70.00 for this and you supply all the razors and they supply the technology of a plastic stick with a hole at the end.
I have never reviewed it and probably won't for $70.00. I've seen enough in the Razorba Classic to know it's not worth it. It's more than double the price of the Classic too.
Generic Baby Blue Electric Back Hair Removal Shave Model B3
Pay close attention to the baby blue color located on this electric back hair shaver. Take a mental picture. Okay, when you see this run for the hills. This is another cheap Chinese electric back shaver that just doesn't work. This has many names on the internet but I like to call it Cheap Junk. Often times it doesn't have a name another clue it's worthless.
Just avoid this.
You can read more about this here, Electric Back Hair Shaver Model B3 Review.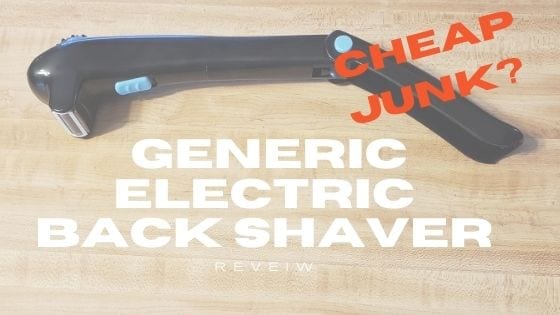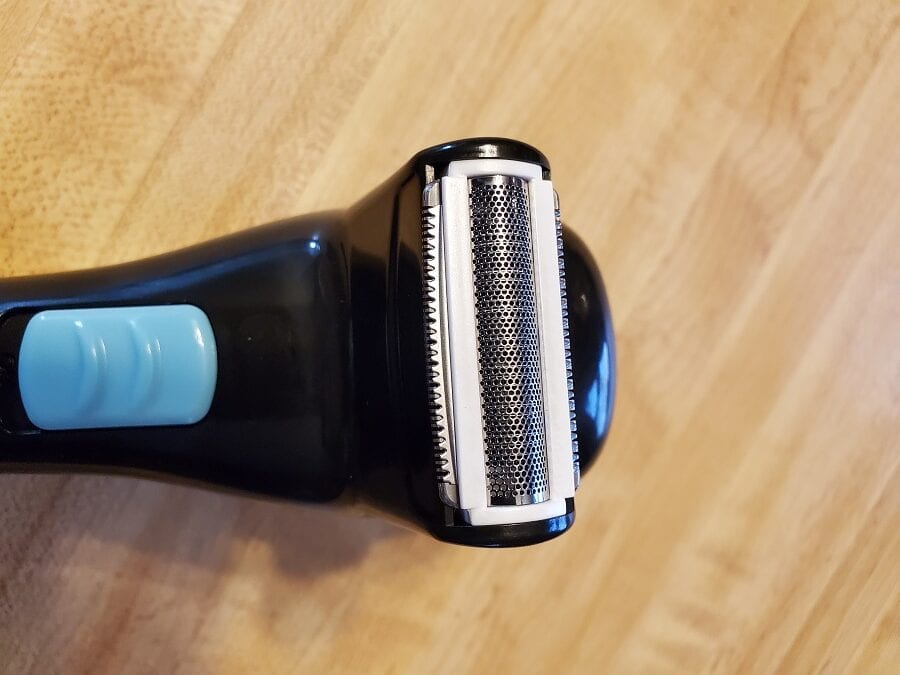 ButyFace Back Shaver
Weirdest name for a back shaver award.
I do not recommend using any back shaver that using standard disposable cartridge beard razors. These clog way too fast and the ButyFace is no exception as this uses those types of razors. This also has so many pivot points and weird angles it left me baffled. At least the quality was there.
You can read more if you want here, ButyFace Back Shaver Do It Yourself With Body Hair Shaver.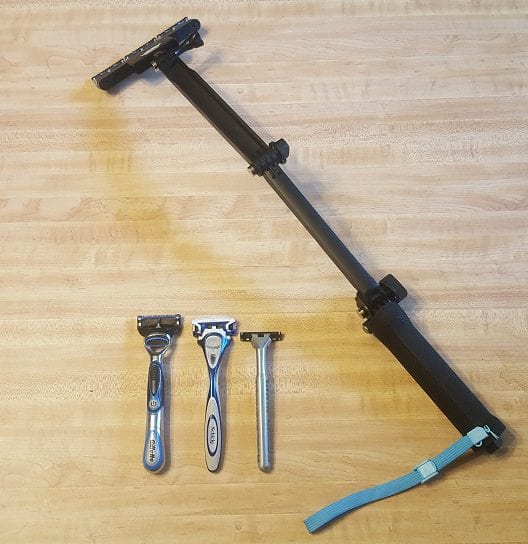 Ecosin Removable Manual Back Hair Shaver & Qiuue Back Shaver
I've included these two together well because it is just the same trimmer just with different names and colors. There is a real weak point at the hinge joint that breaks if you just breathe on it. Can't recommend something that breaks that easily. Avoid avoid avoid!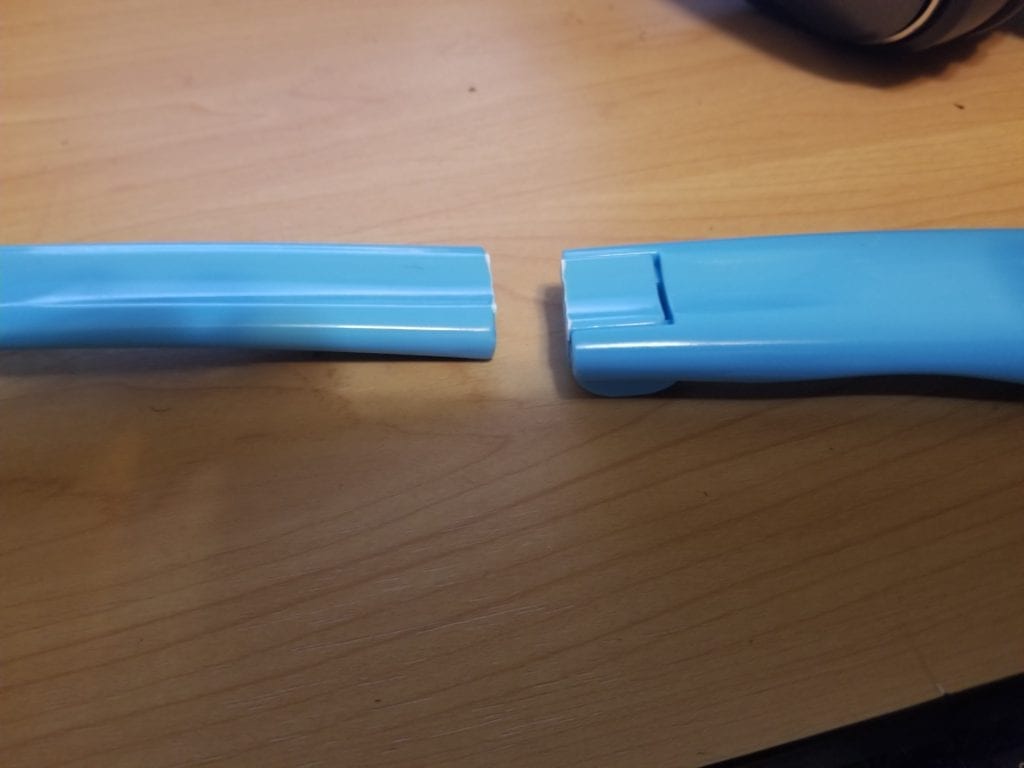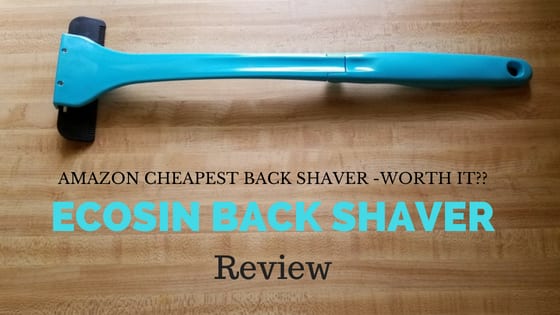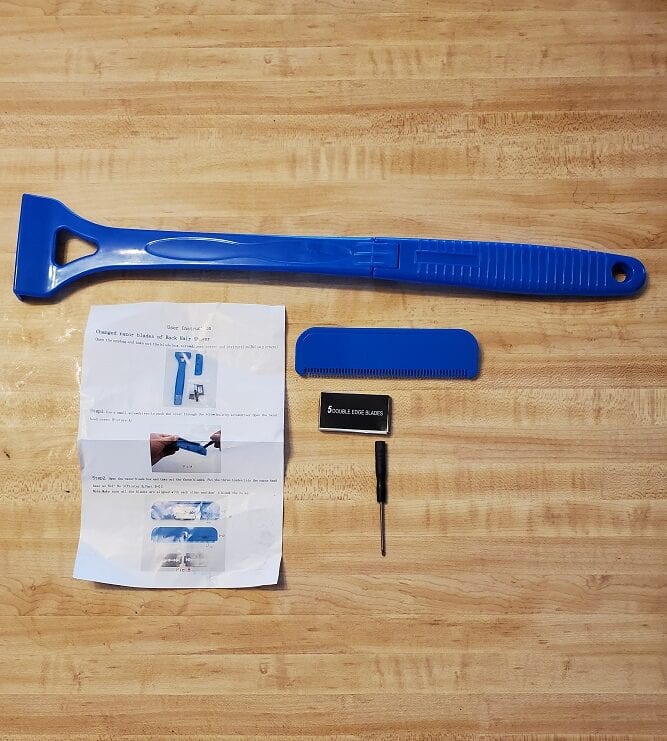 Need The Best Back Shaver?
Check out my page, 5 Best Back Shavers In 2021. I review the best back shavers in 3 different categories, manual, electric, and razor extension handles.