What Is The Liberex Back Shaver?
Here we are again…with another look-alike copy of the true innovator BaKblade back shaver, but instead, this is the Leberex. In this review, Liberex Back Shaver Review I hope to lay out all the information about this product and share my knowledge and experience on whether or not this is a good product to purchase.
The Liberex is a three cartridge pivoting head back shaver. This back shaver allows for an individual to remove back hair by himself
Let get to it.
What Is Included?
1 – Leberex Back Shaver handle
1 – Shaving Head
6 – Shaving Cartridges
1 – Cleaning Brush
1 – Set of instructions
Leberex Specs
The Handle
The handle is 17 3/4″ inches long when unfolded and is 10 1/2″ inches long when it is folded. It folds in the middle for easy storage and traveling. The handle what I call an s-shape in which to reach all areas of the back.
Shaving Head
The shaving head is detachable and is 4 1/2″ inches wide. This back shaver uniquely pivots at the shaving head. It pivots about 20 degrees. Read below to see if this is a good thing or not. It has 3 shaving cartridges stacked on top of each other.
How Does It Perform?
This performs well…until a hiccup. That hiccup being the pivoting shaving head. This keeps the shaver from working smoothly. You're going along quickly making short work of back hair and then all of the sudden all motion stops and you feel a slight pull.
Yep, it gets annoying but it is pretty good back shaver after you get past that. The handle is comfortable and long with a decent bend to it to allow shaving any portion of your back.
Pros & Cons
Pros
A long nice handle.
The handle folds making it nice to put it away when not in use and for putting in a Dopp kit.
The handle is pretty decent for comfort.
The handle end has a hole for attaching a lanyard or to hang somewhere.
Comes packaged very well.
Shaving head easily detaches for shaving other body parts.
Shaving cartridges slide in and out of the shaving head and firmly lock into place.
Does a good job of shaving when not catching and pivoting.
A cleaning brush is supplied and it is stored out of the way in the handle.
Cons
The shaving head pivots and when shaving this catches occasionally and there is a weird pause (catch) as the shaving stops and it just pulls. This should not have a pivoting head. It impedes shaving and leaves you feeling like your doing something wrong. Bad design feature!!!!
A minor annoyance is the handle folding joint which doesn't seem to be the best, as it doesn't lock into place when fully opened. It also kinda creeps open.
An obvious cheaper copy of the BaKblade 2.0.
You are subjected to what Liberex installs as far as razor blades in their cartridges. The blades seem good enough, but some people might enjoy different cuts for safety razor blades. Example extra sharp, sharp, or mild.
All replacement cartridges for all back shavers that use replacement cartridges are going to cost more than back shavers that use replaceable cheap (depending on the brand) safety razors.
Tips On Using Liberex
Superglue the pivoting head to firmly lock it in one position, then once it is dry and only then do you have a pretty decent back shaver.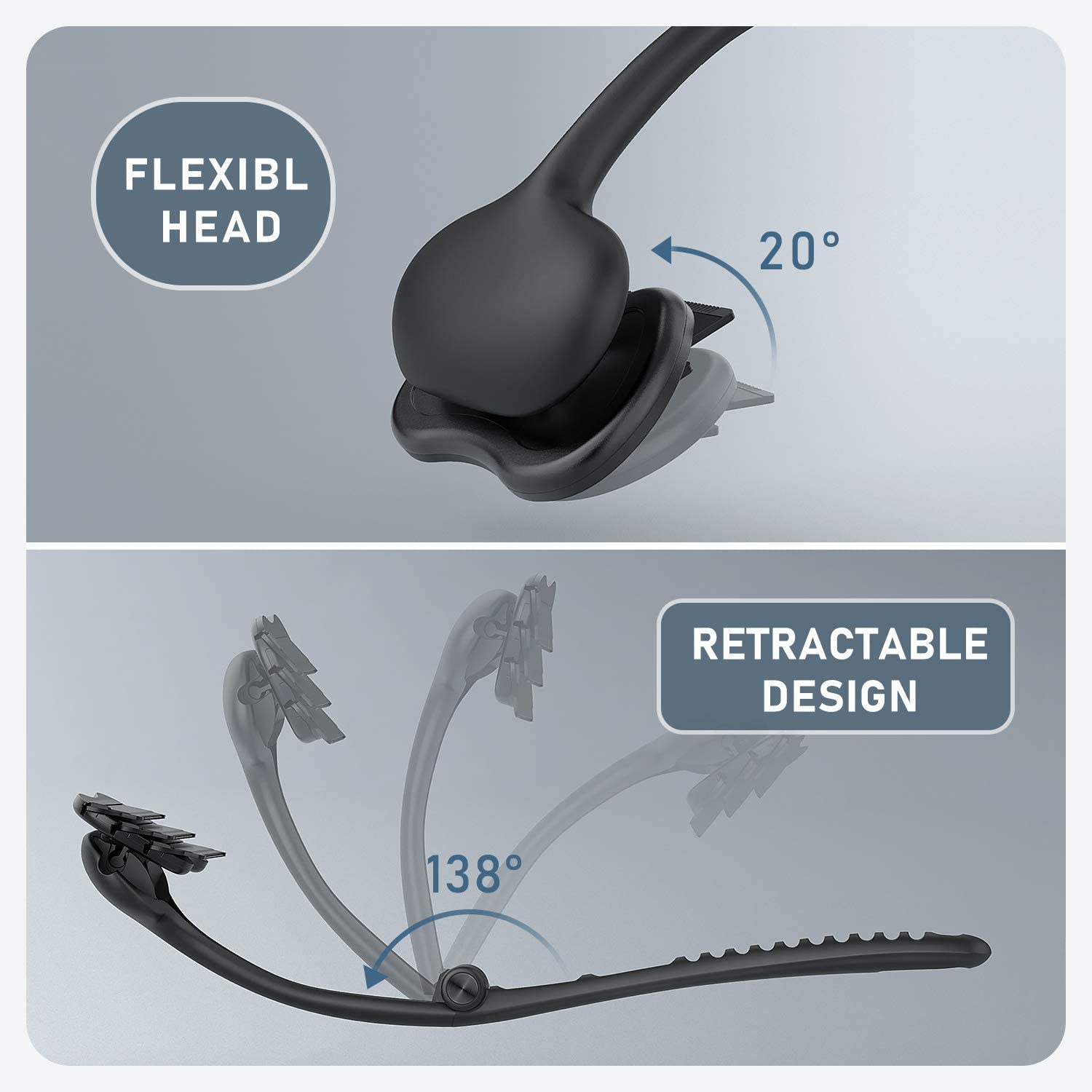 The Final Shave
A nice attempt, not bad, and not my favorite.
The biggest problem being the pivoting head. I absolutely hate this! What should be a normal smooth pull when shaving is interrupted by a pause and a pull and you're wondering WTF is going on here!
They went out of there way to enginer the head to pivot and this takes away from a simply shaving your back, now you are left slightly aggravated. Ugh!
I shaves decent and the handle is a great length and size for reaching every minute area on your back.
For the little extra money just go with something designed better like the BaKblade 2.0 Elite Plus, check out my review here BaKblade 2.0 Elite Plus Review.