What Back Shaver Is The Best?
These two companies, BAKblade and Mangroomer are both considered the top of the top in the world of back shaving. It is no wonder they often get compared to each other and people struggle with deciding which one to buy. I will in this post help you adequately decide which is right for you. So, let get ready to rumble in this heavyweight championship title match BAKblade VS Mangroomer.
I will be comparing these companies best product against each other, there top of the line shavers.
Rest assured, these two back shavers are at the very top of my back shaver reviews. They scored the best out of many back shavers I have reviewed.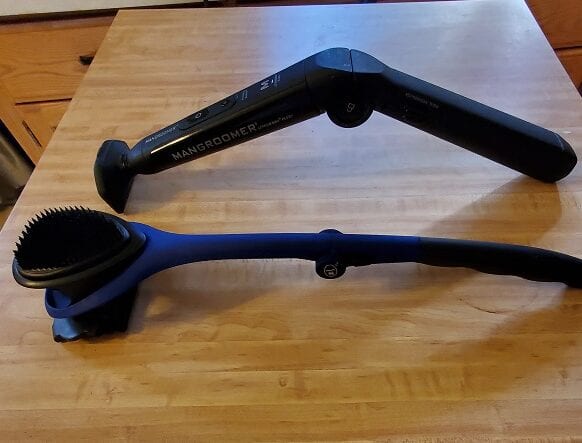 For each person the answer the final answer of which one is better will depend on your preferences. But believe me, any one of these back hair removers is great.
Beware! Before we start, most back shaver reviews you see on the internet never even touched a back shaver.
What?
Yeah, the sad truth…but not here. You can read more on why you can trust my review here, Why You Should Trust My Reviews On Back Shavers?
Quick Answer For Those That Are Impatient
If you want the quickest closest shave. Get the BAKblade 2.0 Elite Plus. How's that for quick.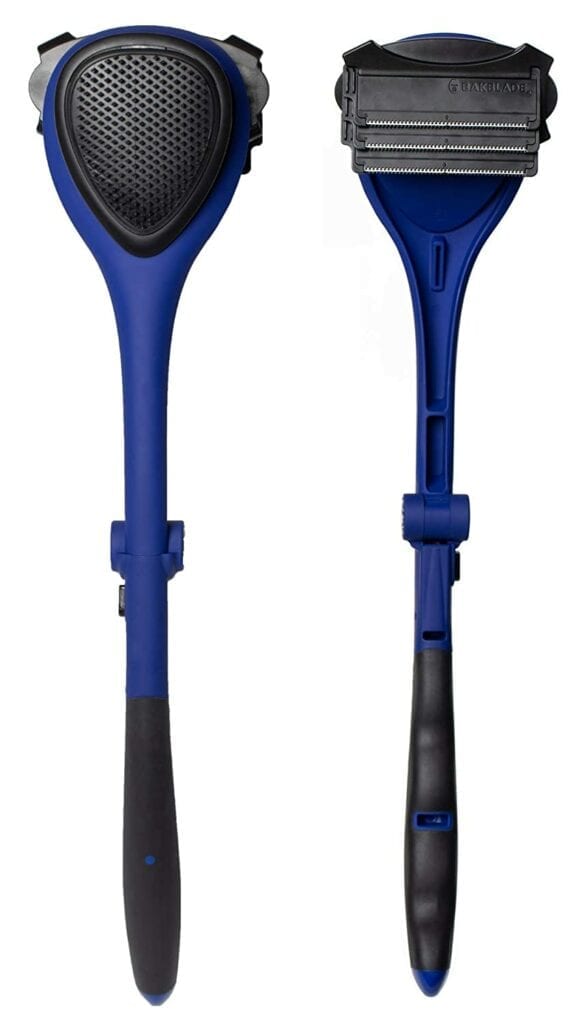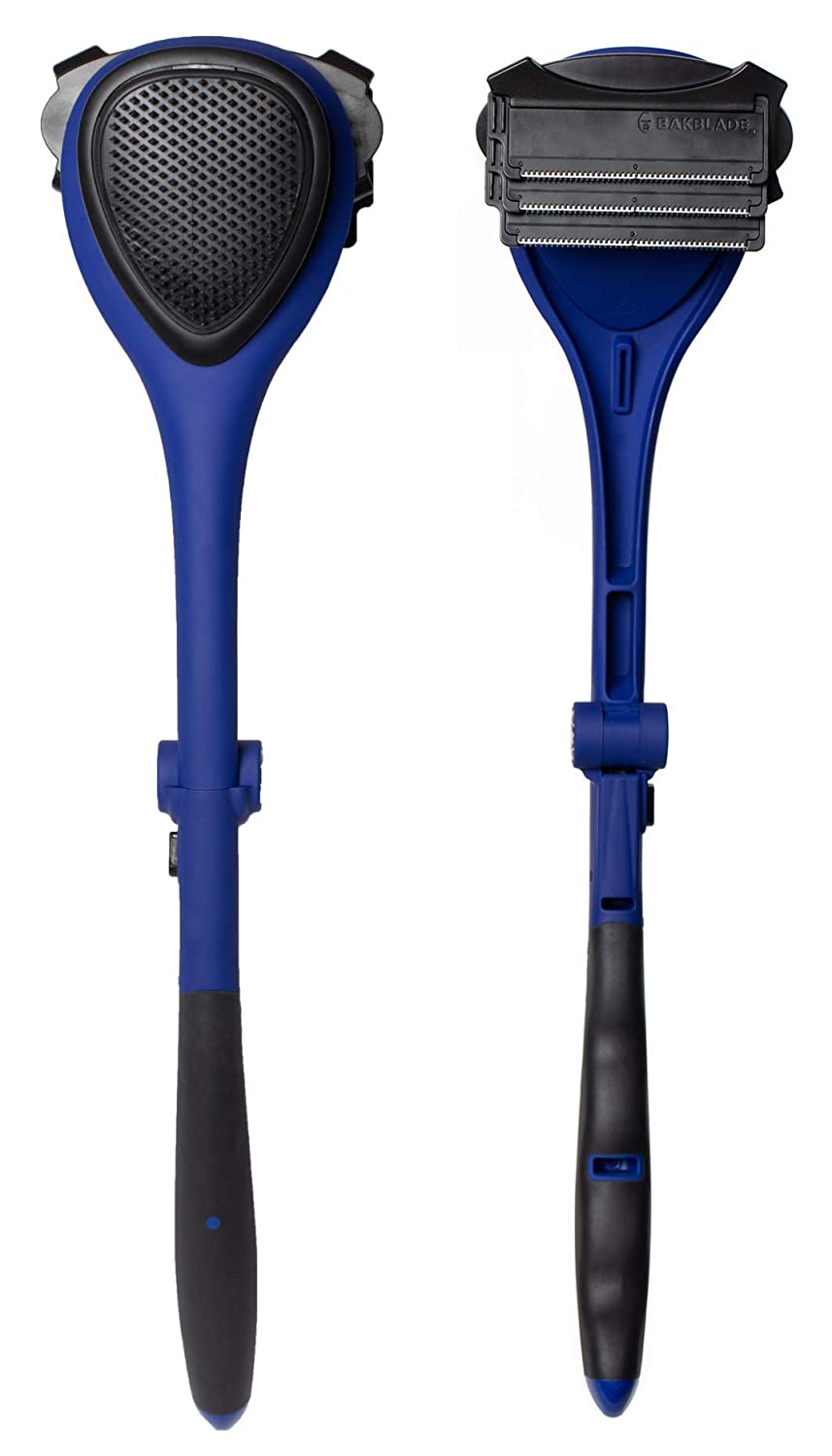 If you want to know why just keep reading below.
Info on BAKblade
Bakblade is the top of the heap in my book, I've been impressed with every model BAKblade has put out and they have had three so far. With each model evolving greatly improving to the next model and streamlining what needs to be improved and/or discarded.

I have highlighted some key features in my page about all the BAKblade shavers here, The Best BAKblade Back Shavers – 3 Models Explained.
Current Model
The current and I might add the best back shaver I have reviewed to date is the BAKblade 2.0 Elite Plus. You can read my full detailed review here, BAKblade 2.0 Elite Plus Back Shaver Review.
Info on Mangroomer
Mangroomer is a hell of a company too. Their products has also impressed me over the years. I've tried some pretty janky electric back shavers over the years and Mangroomer isn't janky. High quality builds as well as performance. They sell a wide range of hair products as well as some hygiene products as well.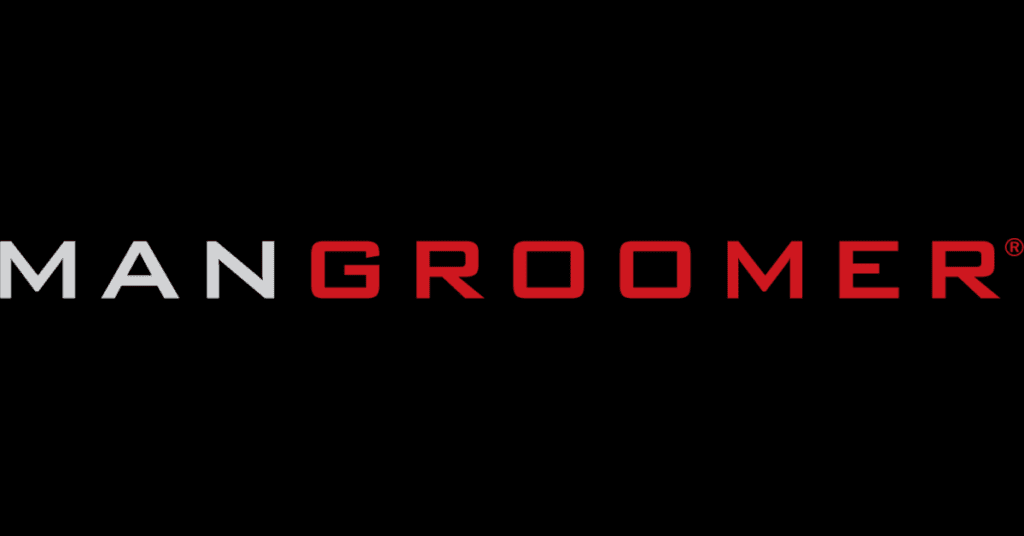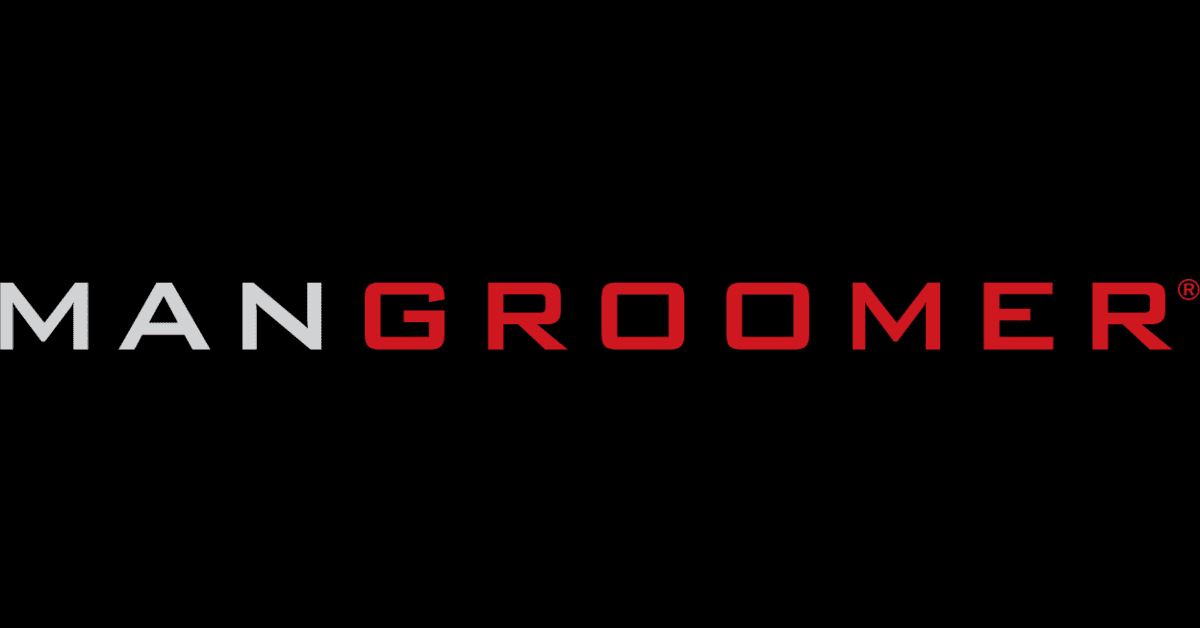 Current Model
The current top model for Mangroomer is the Mangroomer Lithium Max Plus. You can read my full detailed breakdown on this back shaver here, Mangroomer Lithium Max Plus Back Shaver Review.
Which One Is The Best & Why?
Apples and oranges. Apples and oranges, as the saying goes trying to compare two different products.
Why is this?
Well, you have a manual back shaver (BAKblade) that uses standard razor blades and then you have a mechanical back shaver (Mangroomer) that uses a trimmer head and/or shaving head.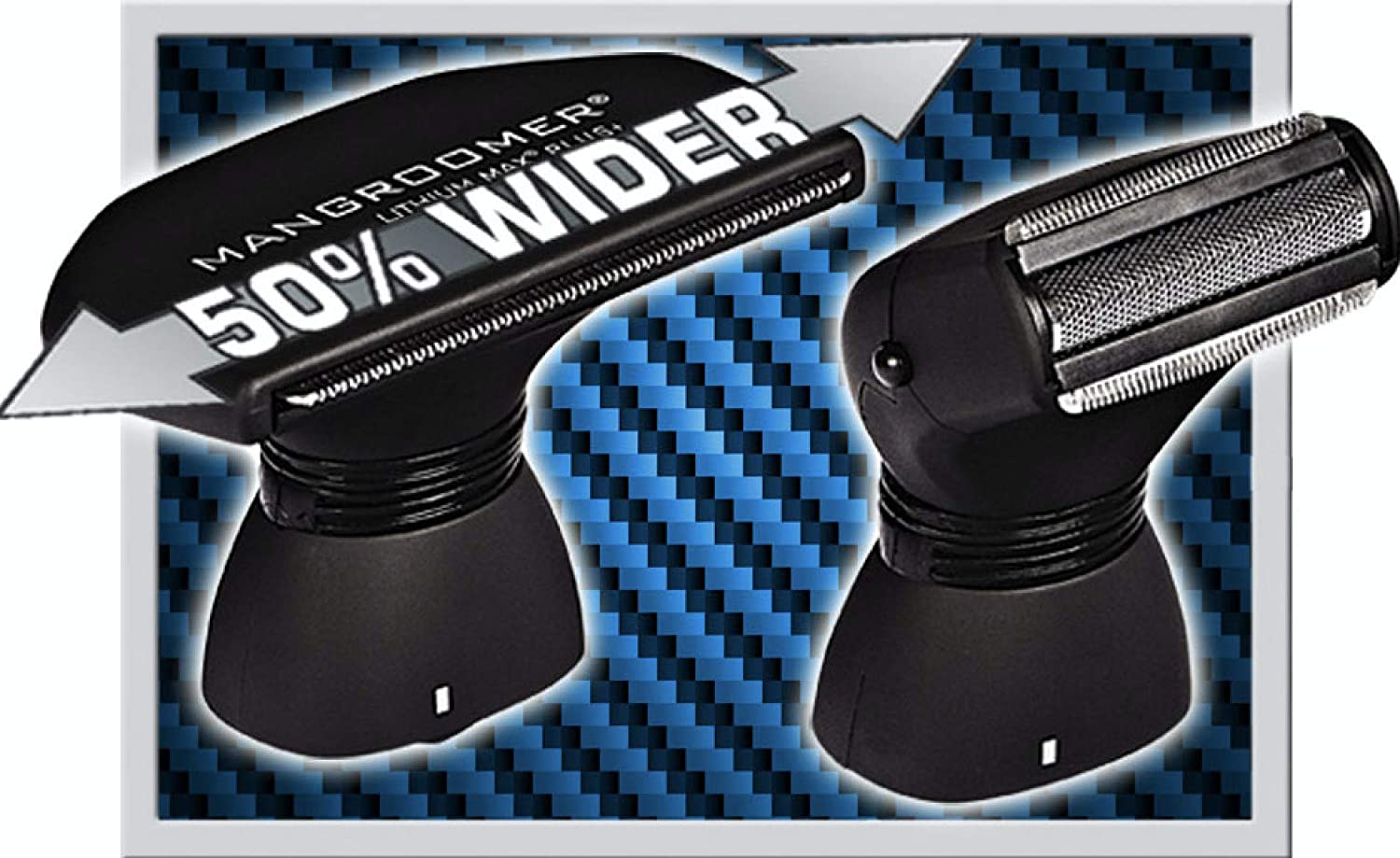 Two completely different systems but both performing the best for the prescribed lane of back shaving.
Speed
With that out of the way, the first biggest advantage goes to BAKblade in the speed department. This is because Mangroomer uses two shaving head attachments to get the same quality of a shave from using the BAKblade. This means you would have to go over your back twice with the two different trimming/shaving heads to get a close shave. First using the trimmer head then switching to the shaving head. When in turn it would be just once with the Bakblade.
Speed Winner = Bakblade
Closeness of Shave
To get the closest possible shave you need a traditional razor, nothing works better than a good ole razor. Surely not a foil razor, while it will give a close shave it will not be a close as a razor. Mangoomer uses a foil head shaver and Bakblade uses safety razors in a cartridge.
Closeness of shave = Bakblade
Handle Comfort & Reach
Both handles are very comfortable and are highly adjustable to reach all them problem areas on our back. There is no real clear winner and so it is decided it is a tie.
Handle Comfort & Reach = TIE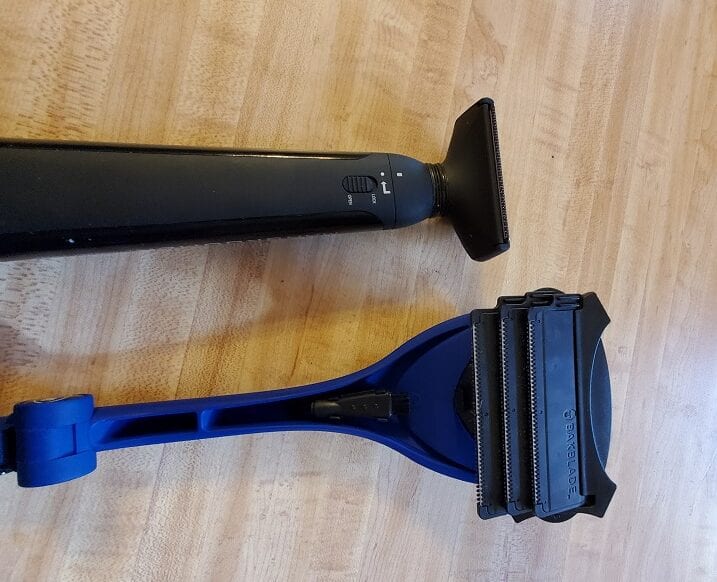 Cost
Initially, the cost advantage goes to Bakblade but over time the cost of replacement cartridges will quickly overtake the initial price of the Mangroomer Lithium Max Plus.
How often you will need to replace cartridge shaving heads on the Bakblade depend on how often you use it as well as hairy your back is. I typically get 5 to 6 shaves before I need to change cartridges.
Mangroomer shaving head will eventually need replacing as well, how long it will last is anyone's guess.
Cost = Mangroomer
Important Note
Not every man wants to have a close shave on his back, I get this. As some people find this is itchy. If this the case with you Mangroomer Lithium Max Plus would be you answer and not the Bakblade 2.0 Elite Plus.
If the long-term cost is holding you up on pulling the trigger on the Bakblade, I would highly recommend the Bro Shaver 2.2 Saucy as it uses replaceable double sided safety razors in which you can replace yourself. These are much cheaper than buying cartridges.
Conclusion
Bakblade is the clear winner in my book and I would recommend it over any other back shaver, the only possible way I would recommend the Mangroomer would be for men that don't want a smooth back, as they find when the hairs grow back to be itchy. I have never experienced this with shaving my back but I would assume it is possible.
Any question or comments would love to hear them below. Thanks!