These two deodorants are in my mind great deodorants. I love both of them and highly recommend both of them. That being said I would like to highlight both positives and negatives of both deodorants in order to better help you determine which product is right for you.
Meet The Contenders
Dr. Squatch Deodorants
Dr. Squatch has currently 9 available deodorants for sale.
Freedom Fresh – Smells like summer and Board Walk Breeze and their newest scent.
Cool Fresh Aloe – Smells like Fresh Spring Morning
Cedar Citrus – Smells like Orange-Infused Cedar
Pine Tar – Smells like Old Growth Forest
Birchwood Breeze – Smells like Crisp BBirchwood Forest
Alpine Sage – Smells like Warm Mountain Breeze
Fresh Falls – Smells like Crisp Forest Waterfall
Bay Rum – Smells like Island Tropics & Spice
Native Deodorants
Native has quite a few more deodorants for sale than Dr. Squatch and they even have deodorants for people with sensitive skin as well. They have around 25 different scents to choose from but also offer 12 environmentally friendly plastic-free deodorants as well as 8 scented deodorants for sensitive skin.
Regular Deodorants
Rose
Tie-Dye Vanilla Cupcake
Coconut & Vanilla
Sea Salt & Cedar
Buttercream & French Vanilla
Powder & Cotton
Eucalyptus & Mint
Cucumber & Mint
Citrus & Herbal Musk
Lilac & White Tea
Lavender & Rose
Sweet Peach & Nectar
Charcoal
Unscented
Pina Colada
Citrus Spritz
Ginger Mule
What Are My Favorite Deodorants From Both Companies
Dr. Squatch
First off my favorite from the Dr. Squatch line of deodorants is hands down the Pine Tar Deodorant. This for me is what a man should smell like, woodsy, fresh, and clean. Dr. Squatch just simply nails this scent. I have written a full review here if you are interested in learning more about what makes this is a fantastic deodorant here, What Is The Best Smelling Dr. Squatch Deodorant?
Native Deodorant
I will be the first to tell you I haven't tried every single deodorant in their long line of deodorants but by far and away one of my all-time favorites of theirs is the Native Coconut & Vanilla Deodorant. This I would categorize as a uni-sex scent for both males and females. But don't be put off by this fact it just works with anybody. The scent is so fresh, clean, light, and mass appealing. It is very pleasing the coconut is not in your face like tanning lotion is. It is a more subdued coconut but also present and just blends well with the vanilla. Get it, it is really amazing.
For more information I've written a full review of Native here, Native Deodorant Review – Does It Work?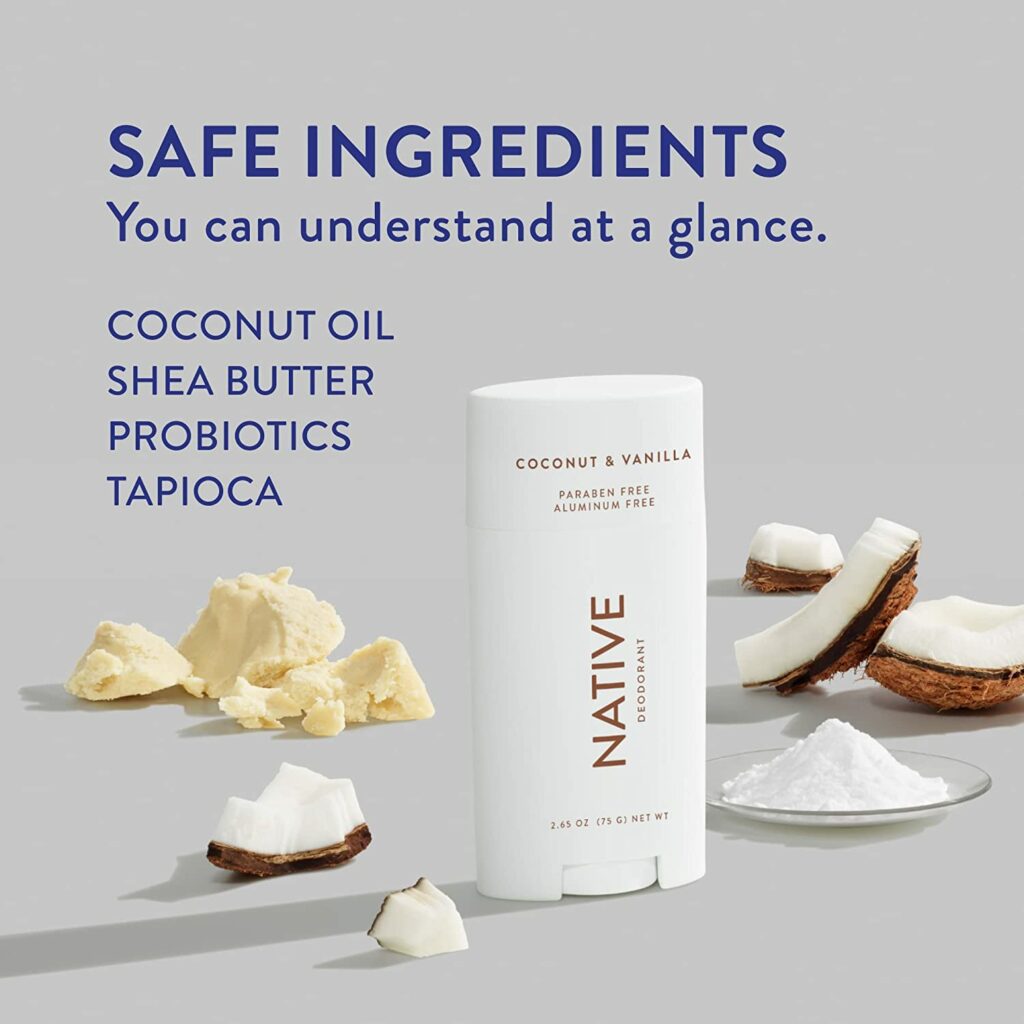 How Do They Compare?
Scents Available
First off it needs to be said that Native Deodorant takes the lead in the sheer amount of scents available in their deodorants. This gives you a lot more options in finding and choosing a scent than Dr. Squatch does. This is a major advantage. Dr. Squatch is a newer company than Native and has less depth with scent selection.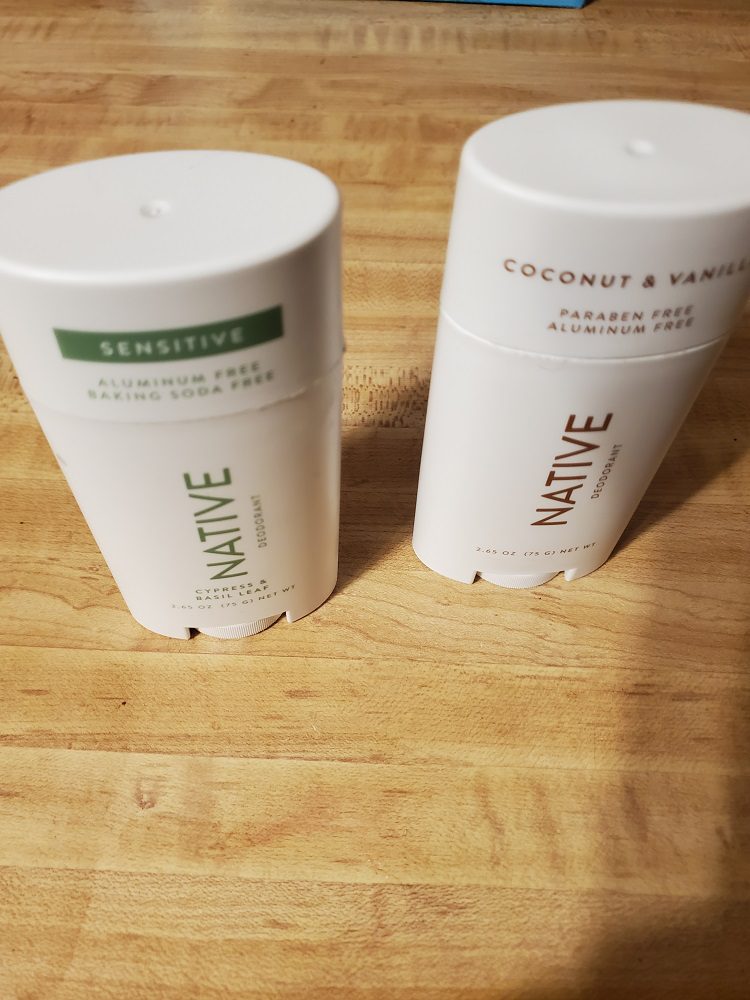 Also Native has scents for women and men as well as unisex scents while Dr. Squatch purely caters to men's grooming products. So if you are a women Native Deodorant would be the only real option and choice.
Which One Smells Better?
This is purely a subject matter of personal preference and I haven't used all of both companies' deodorants I have tried quite a few of both. But I can tell you which scents I love and think most people will like.
Dr. Squatch in order which I like the best, Dr. Squatch Pine Tar, Dr. Squatch Birchwood Breeze, and Dr. Squatch Birchwood Breeze.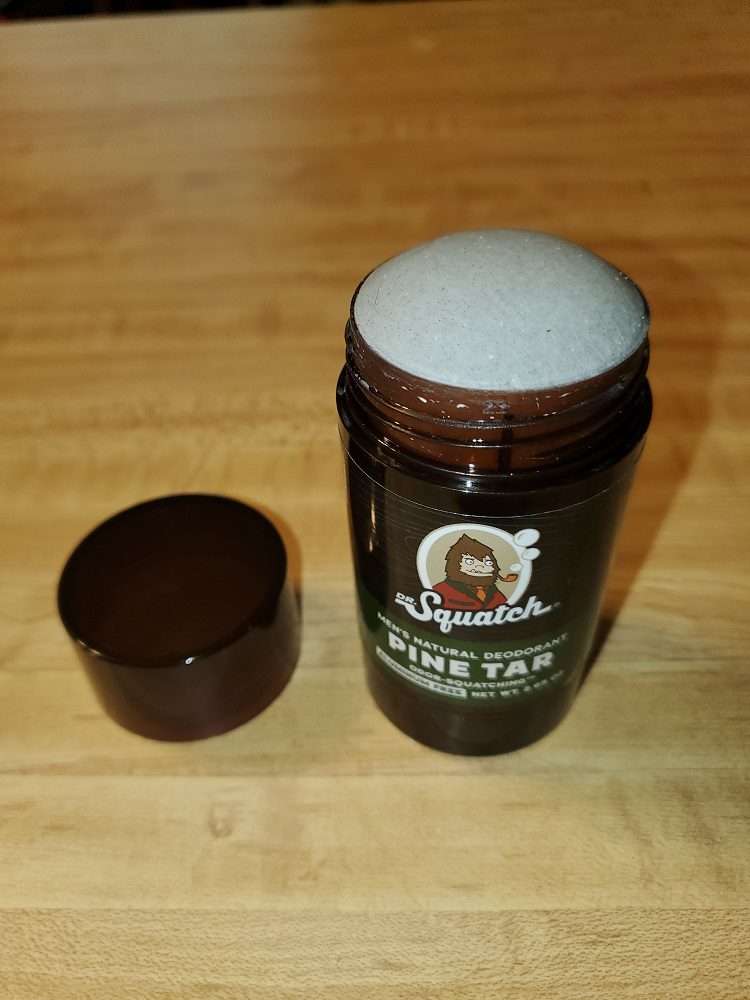 Native Deodorant's top three deodorants for me are Native Coconut & Vanilla, Native Sea Salt & Cedar, and Charcoal.
Performance
The good news I have worn both of these deodorants through long shifts at my full-time job and they both stand up and work great. I check with a sniff test and they both still smell fantastic I can still make out the scent but with no foul odor terminating from my pits.
Both work fantastically!
Ingredients
Both companies have pretty decent ingredients but I think Native has simpler ingredients that are easier to understand. The edge would go to Native.
The Final Shave – Conclusion
Both companies have some great products but I think for the masses, Native surely wins out over Dr. Squatch overall by sheer numbers alone. Although I really love their Pine Tar Deodorant and highly recommend this to men. As this is just a fantastic man scent.
Native just has more scent options and slightly better ingredients. Plus they have Plastic Free containers for those concerned with this matter and also have a line of deodorants for sensitive skin. While Dr. Squatch only caters to man scents.
Both Companies have great deodorants the challenge is finding what scent you like the best.