Today, I will be reviewing the generic 2 Pieces Neck Hair Shaving Template Review. I have for years seen this or other like it on Amazon and always wondered if these things work well or not. Never really wanting to actually purchases any of them because was kind of skeptical. That is until recently, I went down the neck hair shaving template rabbit hole and thought if they would be a great addition to my site.
What Is This?
Well, this is a no name generic neck shaving template that comes in a pack of two. This ideally allows you to apply it to your head, tighten the straps and then shave your own neck and get a nice clean well groomed neckline.
What Is Included?
2 – Generic Neck Hair Shaving Templates
How Well Does It Work? Is It Worth Getting?
Surprisingly works better than you would assume it would, as it comes off, at least to me as a simple design and cheap plastic. But…the most important quality is it didn't move on my head when I used it. I just adjusted the band and put it on my head then went to work shaving neck hair with no problems. As I prefer to shave my neck with a razor and the razor didn't offer any problems with the neck hair template.
I think overall it is worthy of purchasing.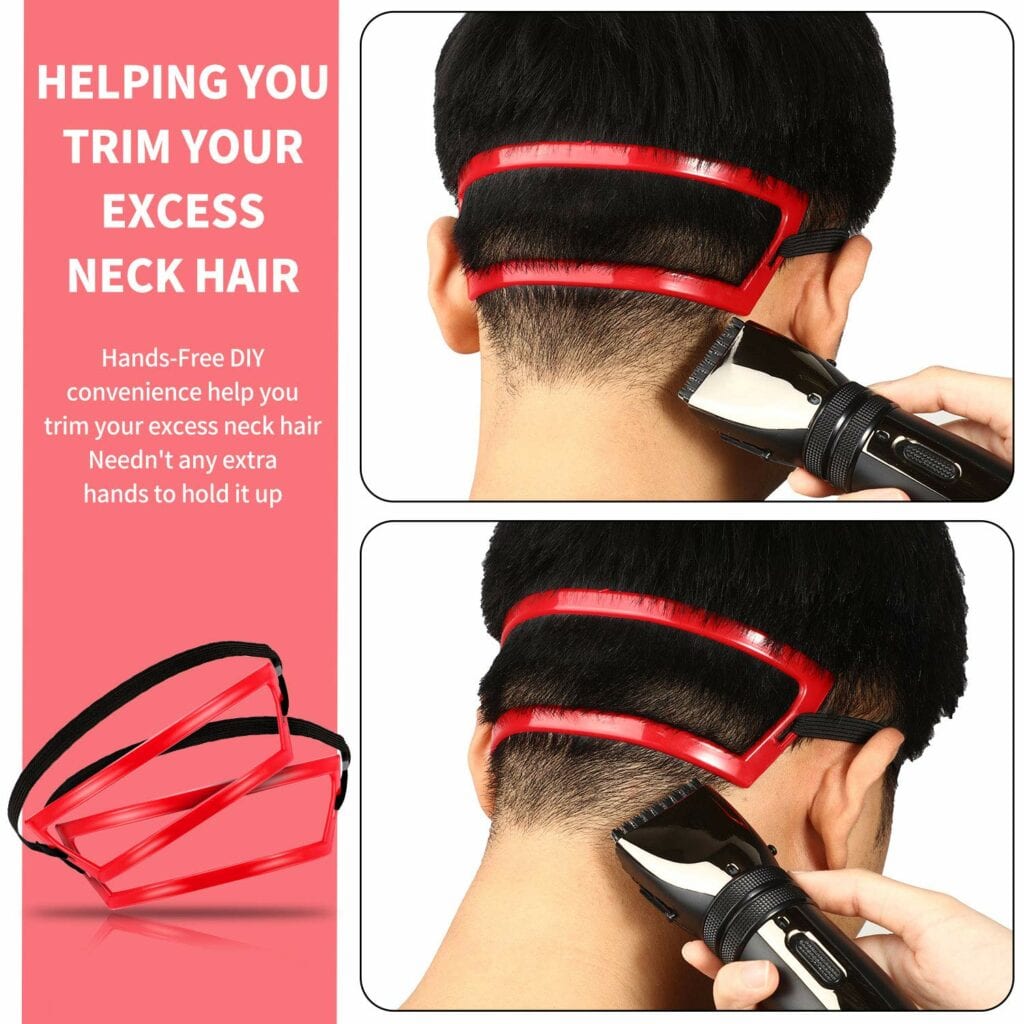 Pros & Cons
Pros
For some reason you are shipped two of these, maybe to keep one in your toiletry kit and one in your bathroom, I guess this is a positive. Or give one to your buddy at work.
Very lightweight and should store quite easily in a Dopp Kit.
Flexible enough to resist breaking and conforming to your head and neck area.
I had little to no movement after I properly adjusted the band and shaved with it.
One of the cheapest neck hair templates on Amazon.
Cons
The product claims this is made of skin-safe silicone but it is actually hard plastic. If it was silicone it would definitely slide around less.
No instructions!!! None shipped with the product and none on Amazon where I bought this.
No original name given so somewhere someone doesn't give a shit to simply give it a name, any name. Instead, of giving it a simple name, they just keyword stuff the name.
Tips On Using This Neck Hair Shaving Template
With any neck hair template taking a few moments making sure it is well centered and positioned correctly before taking a razor or shears is paramount. An ounce of prevention is worth a pound of cure. This can be done with mirrors, another person, and/or checking reference points, like your ears.
Always prep neck hair before shaving with warm water before shaving. This helps to soften the hair and make shaving easier.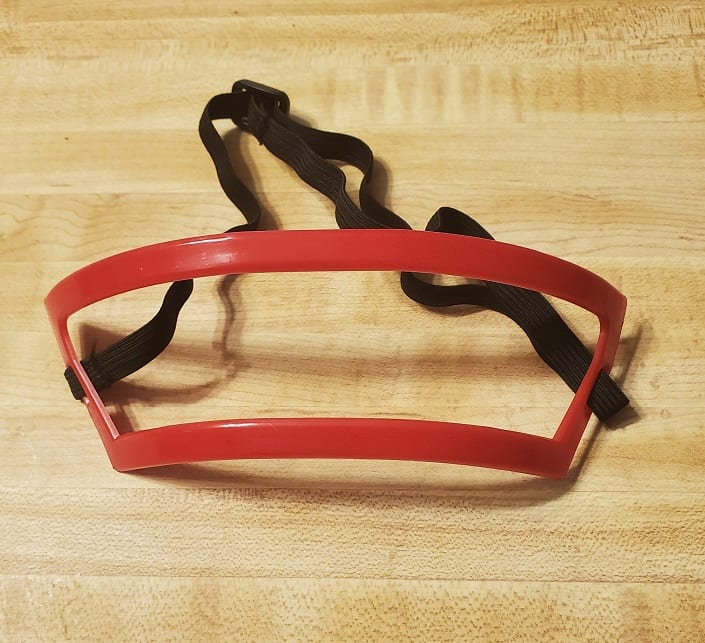 Other Neck Hair Template and Neck Shavers I Have Reviewed
I have reviewed other neck hair shaving templates and one neck hair shaver, check them out below.
Quality Time Neck Hair Guide Supremium Review
EdgUp 2.0 Neckline Shaving Template Review
LVL Neck Shaver Starter Set Review
The Final Shave
Although there are things I like and dislike about this neck hair shaving template overall it will do its job of giving you a clean and decent hairline. I don't appreciate that this is sold as silicone when in fact it is a harder plastic. Overselling and then under-delivering just drives me nuts. But it works and gave me a great neckline and it is relatively inexpensive.