New Product From Happy Nuts
We will be fully reviewing the newest addition to Happy Nuts lineup of products they sell. As they sell grooming products marketed toward men. Some of their products are good and others not so much. So I am inquisitive to see where this Ballber Pro Trimmer will end up.
I will be highlighting both the good and the bad of the product so you the reader can make an honest determination on whether or not this is right for you and your hard-earned money.
Full Disclosure
I am an affiliate of Happy Nuts and I will have affiliate links inside this review. As I will make a small commission on links clicked and purchased. If you find this information helpful please help support my website to continue to bring you interesting and honest reviews.
What Is The Ballber Pro…Anyways?
Happy Nuts The Ballber Pro Electric Hair Trimmer is a multipurpose trimmer for various regions of the body. Those regions are the balls (of course just look at their name), body hair, and beard hair. This is the second generation of the Ballber from its little brother the original The Ballber Electric Trimmer. This is a rechargeable trimmer with a Lithium-Ion battery for fast and long-lasting battery life.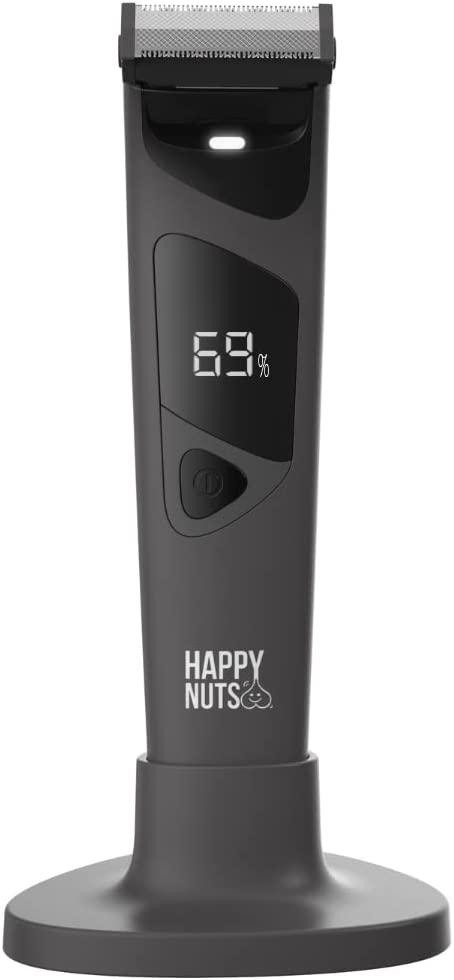 The blade on the Ballber Pro uses a double-sided microblade that can trim hair both by pushing and by pulling.
Some Of The Important Features Of The Ballber Pro
Microblade technology is used in this trimmer.
IPX7 Waterproof rating.
LED Spotlight
Digital Display
Powerful motor that operates at 7500 rpm.
Travel Lock to avoid accidentally draining the battery.
Dual-Sided Trimming Head so you can trim hair both by pulling and pushing the trimmer.
The trimming head pivots 30 degrees.
Wireless Charging Dock.
120 minutes running time.
2 guide combs are provided (1mm Nut + Body Guard, & 1-10mm Beard Guard).
Has a Lithium-Ion battery for fast charging and run times.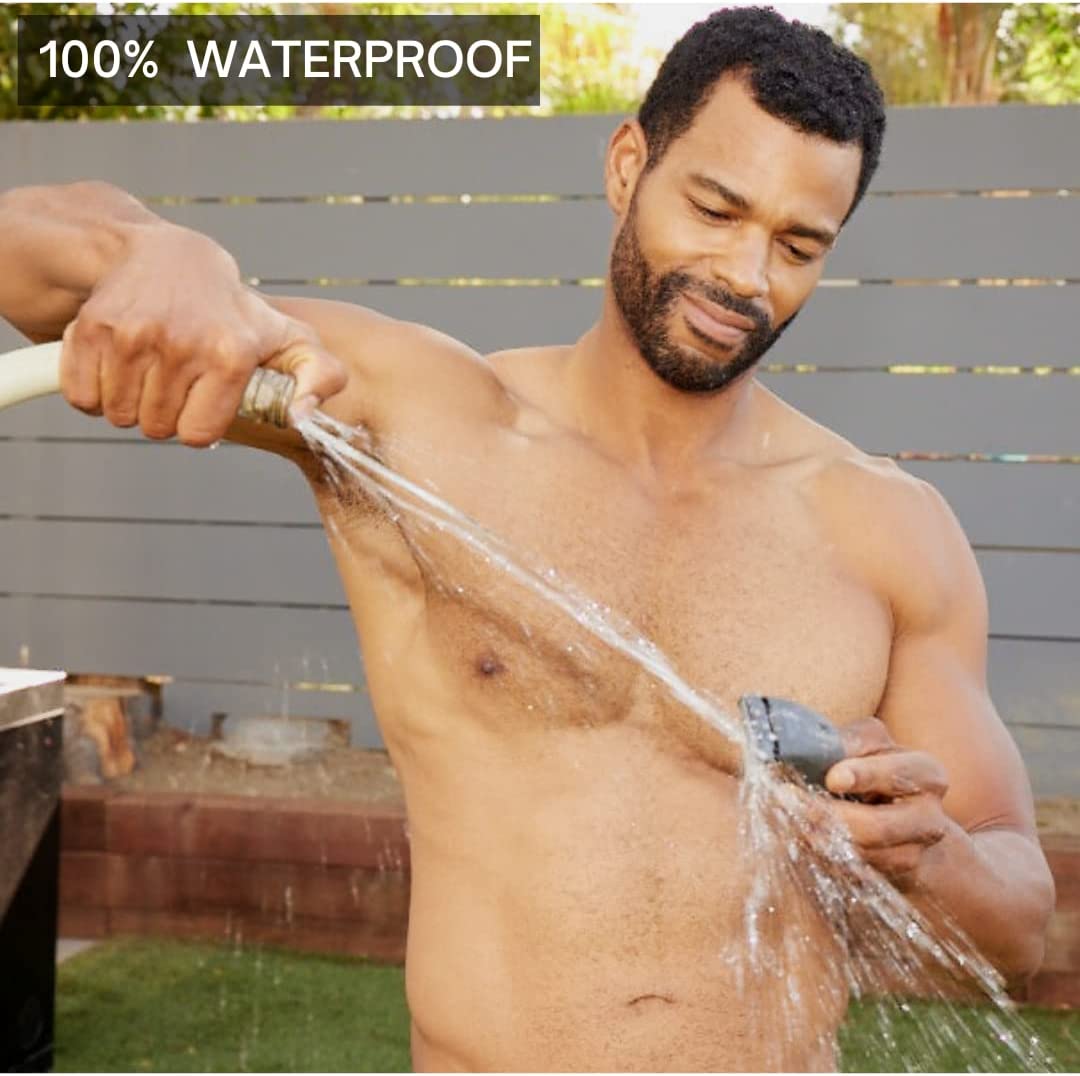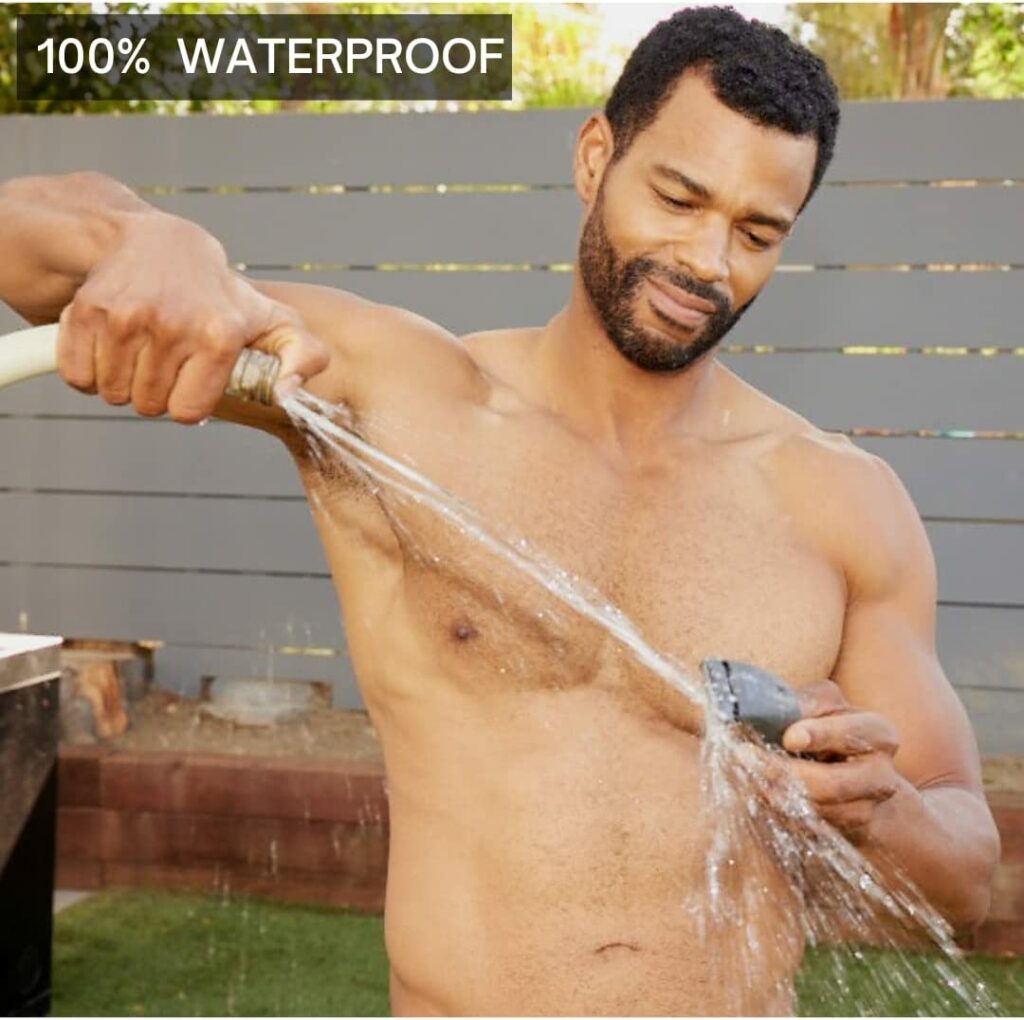 What Is Included With Purchase?
1 – The Ballber Pro Electric Hair Trimmer
1 – 1mm Nut + Body Guard
1 – 0-10mm Beard Guard (adjustable)
1 – Wireless Charger Base
1 – USB Wall Plug
1 – USB-C Connection
1 – Cleaning Brush
1 – Instruction Manual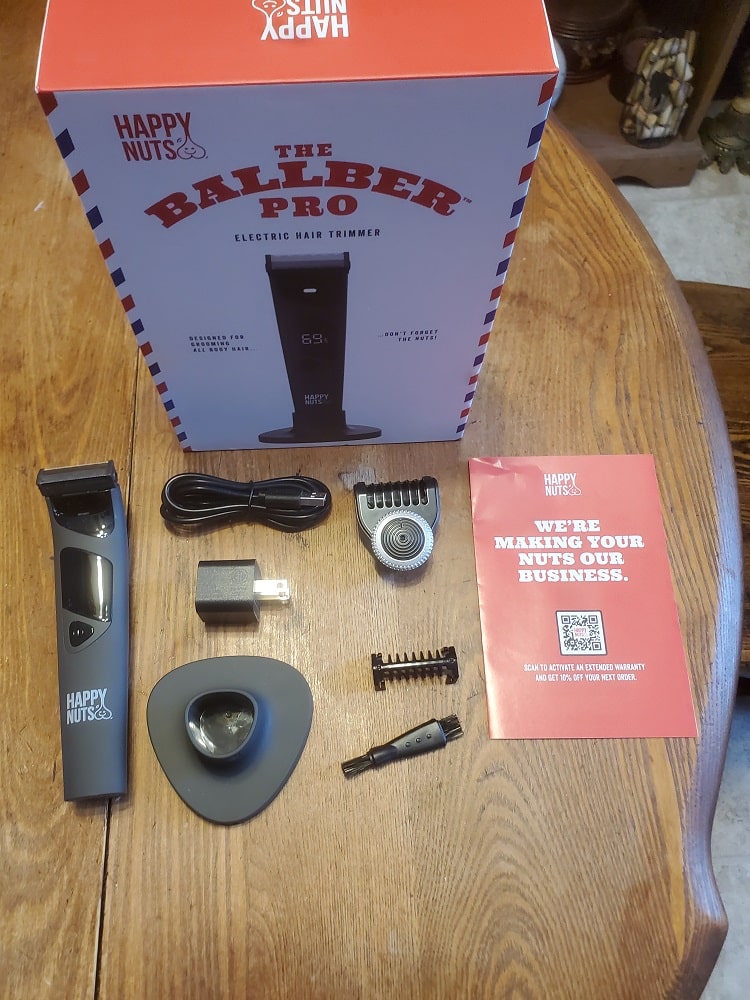 Specs On The Ballber Pro
Measurements
The Ballber Pro measures 6 1/4′ inches long and the blade wide is around 1 1/2″ inches wide.
Battery
This is a Lithium-Ion battery that has 120 minutes of run time when fully charged. There is also a digital display that shows you how many minutes you have.
Motor
The motor is a very fast one, as it runs at 7,500 rpm. Typically you see other brands running at or around 6,000 or 6500 rpm.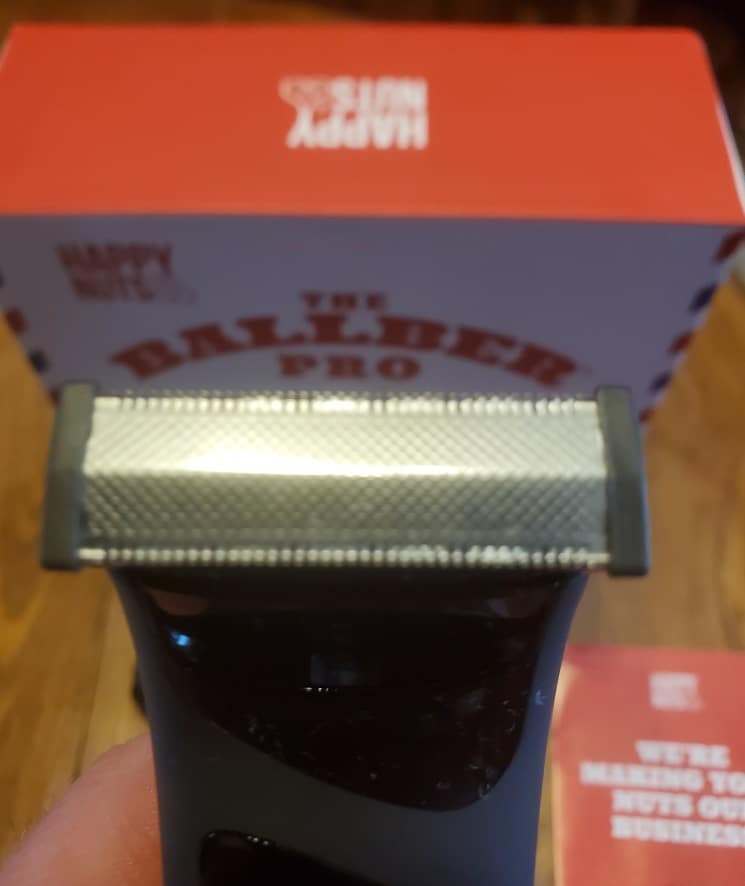 Performance – How Well Does It Work? Worth Getting?
This works really well at trimming hair. The powerful motor (7500 rpm) trims hair easily for breakfast. But on top of that, it is still relatively pretty low noise. This speaks to the quality build and construction of this trimmer.
The handle is also very comfortable and wieldy. I love the versatility of having the option of trimming hair either by pulling or pushing. This is a great feature. I like knowing how much time I have in minutes I have left on the batter as the LCD screen shows you clearly.
The 4000k LED light also comes in handy when trimming hair as it can illuminate stray longer hairs that you have missed.
What I Didn't Like
I didn't like the beard guide comb that is included at all. I hated it right away when I struggled to put it on and was worried I was going to break it, as it is plastic. But the result kept going downhill from there with the beard guide comb, as it was a real struggle to understand how it works. I found it only really worked when pushing the trimmer. This also made it a problem for getting consistent results. As I was left with spots of uneven hair lengths. I hate the beard comb! I would just leave it in the box or just throw it away.
Does It Nick/Cut You Down There?
I experienced zero nicks when using this down on my junk. Whew…right? A very important feature of a ball trimmer as they all don't do this.
It was effortless as some ball trimmers I have to be really conscious of proper technique when trimming hair on the weirdness of the ol' ball sack. But not the case here, it just trimmed hair with no nicks or cuts without much thought to technique.
Oh, I should mention I didn't use the 1mm guide comb when trimming my pubes just the trimmer itself (barebones as they say). This took the hair down to a level where you don't even notice it even though you are trimming hair as opposed to shaving. But using the 1mm guide comb is also a great way to truly prevent nicks and bloody nuts, just an FYI.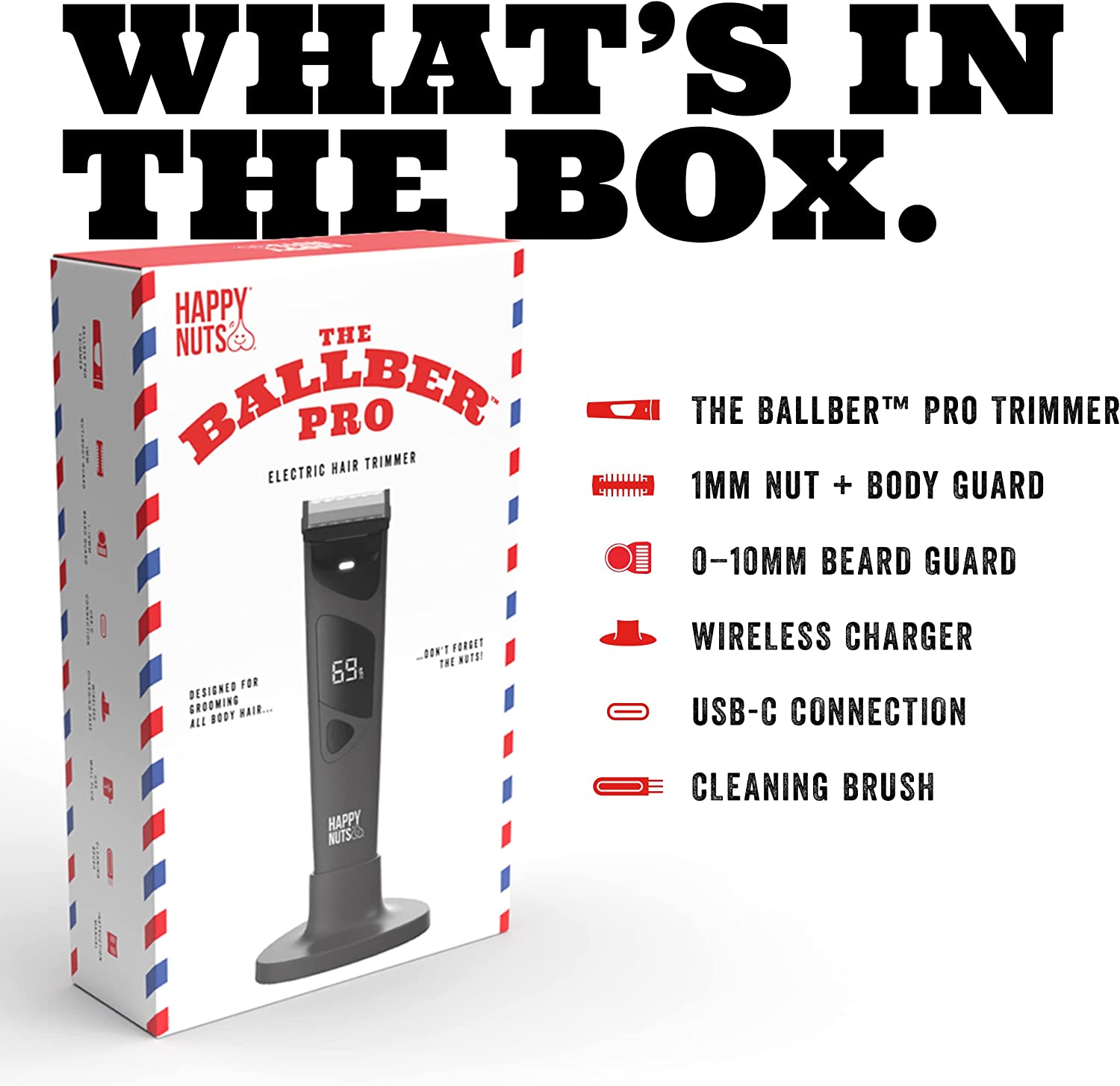 Pros & Cons
Pros
Multipurpose grooming tool that can be used on various parts of the body. (balls, body, and beard) So basically this isn't a one-trick pony and that's a good thing.
Very comfortable handle that feels great in the hand. Very wieldy.
Great at destroying hair. Cuts like the proverbial hot knife through butter.
Two cutting heads. This allows you to trim hair both by pulling (if you wish) or pushing. This gives you a lot of leeway and versatility when trimming hair and is very user-friendly.
Waterproof. This is rated as IPX7 Waterproof and is safe to use in the shower or rinse under the sink.
Powerful motor! This motor runs at an impressive 7,500 rpm.
Great battery. Uses a Lithium-Ion battery and gives you a full 120 minutes when fully charged.
They donate a portion of the proceeds to prostate cancer prevention and research.
Comes nicely packaged inside a box. The box can also be used as a storage container to keep all the parts together and from keeping them from getting lost.
Replacement blades are available for purchase if you have damaged them or if they become dull.
The battery is fully charged when you receive it. The travel lock is on so you have to hold down the power button for 3 seconds.
Replacing the blade is simple and easily done.
A 4000k LED Spotlight is turned on to help illuminate any area you are looking to trim hair.
Very quiet motor. This is a speedy motor and it is quite quiet for how powerful it is.
Convenient wireless charging.
Never clogged with hair no matter how dense the hair was.
A small trimming head allows you to trim hair where other bigger trimmers will not go.
I like the 1mm guide comb.
90-day warranty.
Cons
Any trimmer that uses a microblade in the trimming head can become easily damaged. From dropping it or just banging it around or tapping it on the sink to dislodge hair. As long as you take care of it it should last a while.
I don't really care much for the pivoting head feature. As it takes a considerable amount of pressure to get it to engage. I found no benefit from this.
I did not like the beard guard attachment. It was hard to get a good consistent result. Maybe I am dense (IDK) but it only really worked when I pushed it. It also gave inconsistent results even though I went over an area multiple times. I didn't like this at all.
It was also kind of hard to get the beard guard guide comb to properly attach. As I was worried it was going to break. It didn't but I was worried I was doing it wrong.
Tips & Questions
Promo Code
Use my Promo Code – BACK10 at checkout to save 10% off all purchases.
How Does This Compare To The Original Ballber?
Overall this is better than the original Ballber. It has a more powerful motor with a slightly less battery run time, this is to be expected though. I love the handle better on the Pro. But with the Original Ballber you get 4 guide combs and with the Pro, you get two. As for the beard guide comb I hated using it.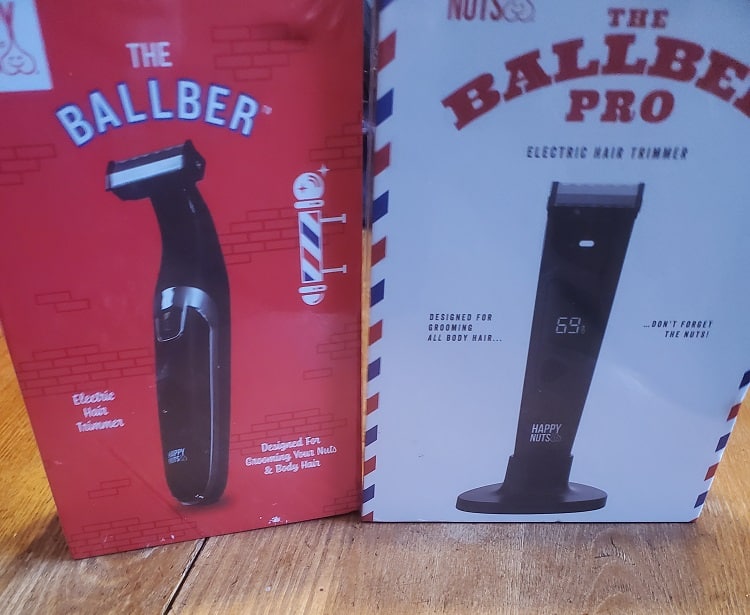 Both are quality devices but I feel the Pro is a step up from the Orginal Ballber.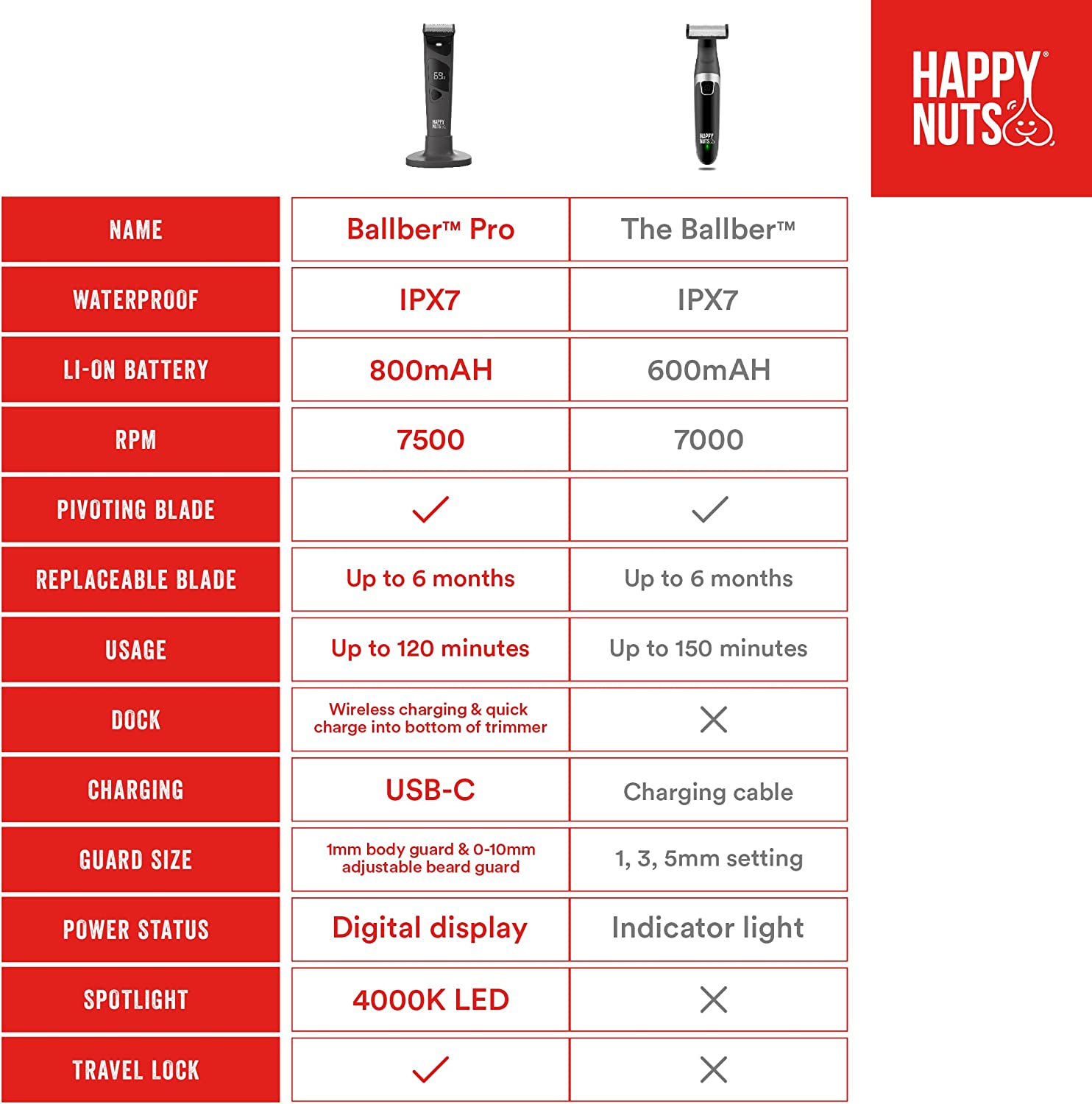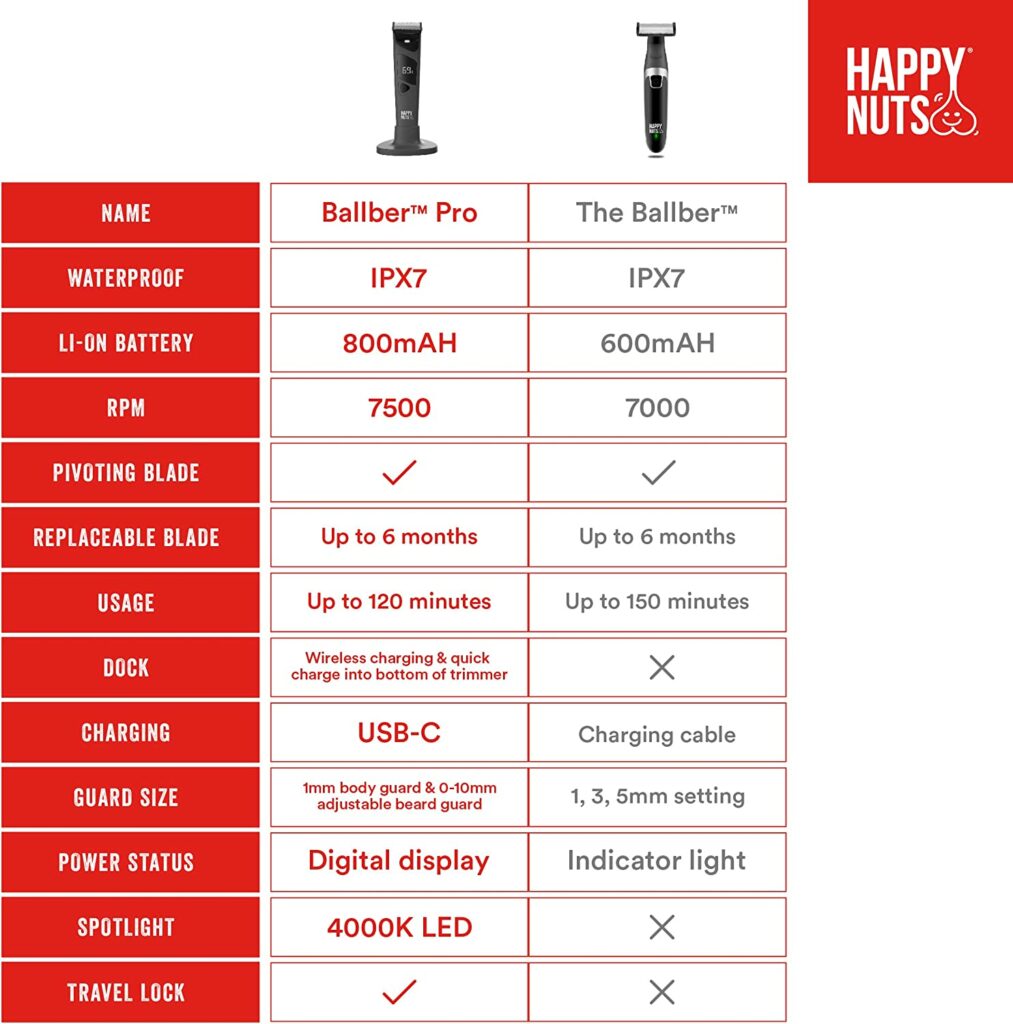 For more information, you can read my full review of the original here, Happy Nuts The Ballber Electric Hair Trimmer Review.
The Final Shave
As a ball trimmer, I really like this trimmer. It protects you and does a fantastic job of trimming hair without you. I really think they have improved this over the previous version in most aspects. This is an excellent ball trimmer and I highly recommend getting this as it works great. One of the best I have used and reviewed.
As a body hair trimmer, this also works fantastically too.
As a strict beard trimmer, I would pass on this if you want a trimming tool to do multiple jobs. Where it falls short in this aspect is the beard guide comb. I don't like how it works and I didn't get results using it.
If you want a ball trimmer & body hair trimmer this is a real winner and you would be hard-pressed to find a better trimmer. If you are looking for a beard trimmer pass on this.
Highly recommend this as a ball trimmer. Works Great!
Don't Forget To Save 10% By Using The Promo Code BACK10