Comfortable Underwear? Worth Getting?
In this Manscaped Boxers 2.0 review, I will be going over all the details of this premium underwear and helping you determine if it is worth getting. Nobody wants to wear underwear that bunches up or makes you uncomfortable. Let's see how well Manscaped delivers.
A little hint – I was pretty pleased with the results.
Full Disclosure
I am not an affiliate of Manscaped but this page is sponsored by Manscaped. I purchased this underwear with my own money to review this product. I am affiliated with Amazon and will post links below that I will earn commission on.
Table of Contents
Features Of Manscaped Boxers 2.0
Premium Ultra Soft Material
The Jewel Pouch
Satin Jacquard Waistband
Tagless
Moisture Wicking Fabric
The Body is 95% Micro Modal & 5% Elastane
The Pouch is 95% Viscose & 4.5 Elastane & 0.5% Nylon
6 Different Styles and Colors To Choose From (El Jefe, Midnight Bravo, Kingpin, Silver Fox, Nickhawk, & Gold Nugget)
Why This Might Be The Most Freaking Comfortable Underwear – My Experience
Now, I haven't tried every underwear brand ever…but I have tried quite a few. Some generic, some brand names, and nothing has been as impressive as this. As far as Manscaped Boxers 2.0 is concerned, this is the complete package. Providing maximum comfort where you need it the most.
I purchased one pair of their underwear, the El Jefe style, which is all black except for the waistband & stitching (which is gold). The El Jefe sure makes you feel like royalty when wearing them. Classy. I've been wearing these on and off for around a month now.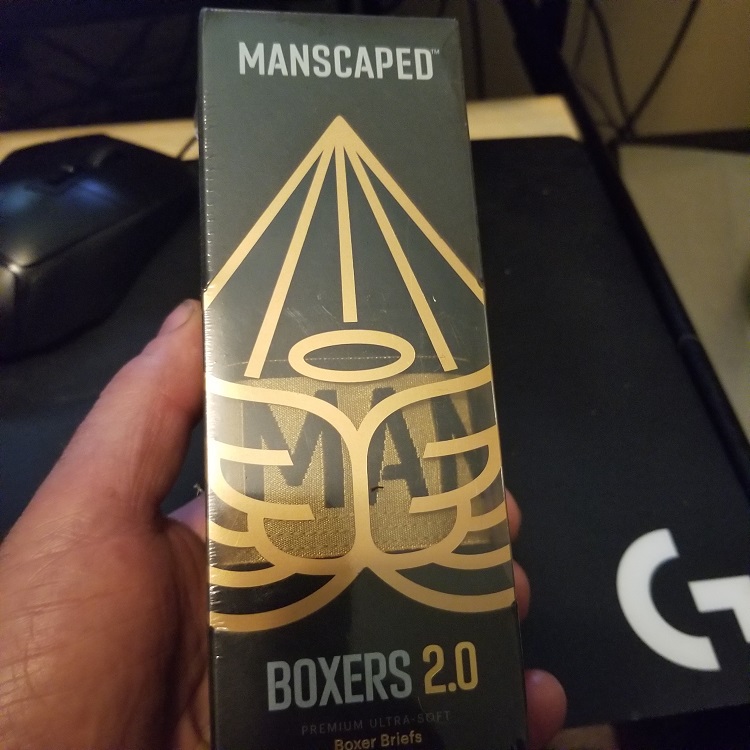 I enjoyed the Jewel Pouch as it allows for your privates to have more room than regular underwear does. This adds to the comfort as it just feels right. No more smashing your private area; things hang out more naturally. This is my first experience with an underwear company that leaves more space for your stick and two berries, and I love it.
I ordered a Large, and the fit is perfect. The material used is very soft. The Micro Modal or the Viscose feels good and almost like you are not wearing anything but still providing support. The waistband securely holds the underwear in place while not being constrictive.
You can notice that there is no leg band at the bottom of the underwear to compress your skin. This is another critical area for comfort.
Manscaped gets everything right, from the choice of materials to the fit and everything in between, to make this the best underwear I have ever worn. Yes, they are relatively expensive, but I believe that they come through on the quality and design to make up for it.
If you are still on the fence about purchasing these, I would

Pros & Cons
Pros
Most comfortable underwear I've ever worn. I've tried other brands, and this is by far the best.
Washing these underwear will not shrink them. I followed the Manscaped recommendations for washing and had no problem with shrinkage.
Super soft materials are used. The material is very close to the feel of silk but different.
Very breathable material. You can hold up the material to a light source and see how breathable it is.
Temperate regulating materials and design help maintain a level of comfort.
This does an outstanding job of keeping your groin from getting hot.
I don't notice any of the seams when wearing their underwear. This is a good thing.
Underwear stays in place, whether just sitting or working out.
No annoying tags sticking out.
Fit is amazing. It's not too tight or loose, just perfect—absolutely no binding.
Flatlock seams. This is important, especially around the inside of the legs, where chafing can occur.
The sizing was spot on. I wear a 38″ waist in jeans, and the XL size fits me fantastically.
Makes a great gift to give to a man in your life.
The Jewel Pouch (the part that covers your package) is even slightly softer than the Micro Modal.
It doesn't bunch or smash your junk. The underwear is designed to allow a more natural space than traditional underwear. Leaving more space for your male bits.
This isn't your typical cotton underwear that readily absorbs moisture and traps heat. Micro Modal uses capillary action to wick moisture away.
Cons
It can be pricey. Deals can be had either in sales or buying in bundles, usually a 3-pack. But on the flip side of things, it is the best underwear I've ever put on, and I am willing to pay for quality.
Confusing advertisement. I erroneously thought the Jewel Pouch was a whole separate area that held your privates away from your thighs. It is not. It is just extra material for your privates to hang out more freely instead of being smashed against your body.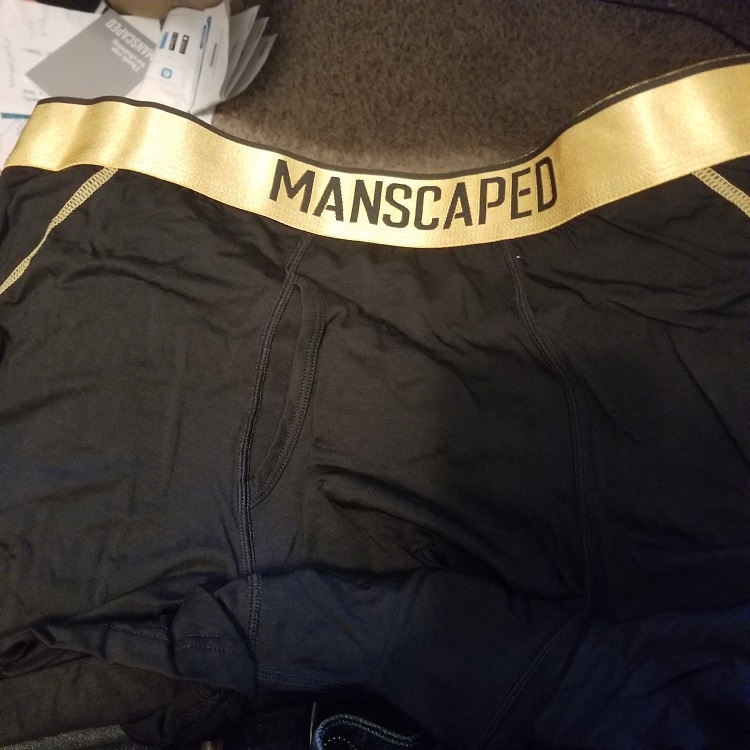 Do You Need A Ball Trimmer?
Trimming your groin hair also can increase your comfort level too. Check out my favorite ball trimmer here, Meridian Trimmer Plus Review – Worth Getting? Find Out.
The Final Thoughts On Manscaped Boxers 2.0 Review
I was not a fan of Manscaped 3.0 Lawn Mower or even their Manscaped Lawn Mower 4.0, as I reviewed both of these products, and left me pretty bloody down there. I'm not fond of these products, and my reviews detailed this. This is what they are known for, and I didn't have many expectations for this underwear, but I was blown away by it. I was surprised by the fit, comfort, and quality.
You don't know…until you know if you know what I mean.
Such well-designed and thought-out underwear that you will be hard-pressed to find better men's underwear than the Manscaped Boxers 2.0. Granted, you are going to be paying more, but it is up to you, the purchasers, to decide if it is your budget. But for the best, I would say…it is worth it!
I highly recommend checking out Manscaped Boxers 2.0 if your current underwear even slightly discomforts you. This will change your world down there.