A Different, Gentle, & Simplified Guy's Shampoo
We are going to be looking at a shampoo today, to be more specific a men's shampoo that throws out some conventional practices of typical shampoos and just uses some bare-bones ingredients to get the job done. I'll explain it later if you keep reading this Modern Mannals Review – Is Shampoo A Hoax?
Full-Disclosure
I am not an affiliate of Modern Mammals but did reach out to them and they happily sent me an eight-ounce bottle of their product to review here on my website. Very appreciated on my end as I love getting new products, especially when they have a unique product like this one.
What Is Modern Mammals Easy Rinse?
Okay…what is this? A shampoo? Conditioner?
Well, you won't find the word shampoo or conditioner anywhere on their product. Nope not anywhere, but what you will find is the word Easy Rinse. What Modern Mammals is essentially making is their version of a better way to wash your hair. Minus the harshness of shampoos that simply strip all oils from the hair and scalp. Oftentimes leaving your hair dry, itchy, and more unmanageable.
How so?
They perform this feat by eliminating certain ingredients that create the lather and suds. Thereby being less aggressive. The ingredients are also free of parabens and sulfates as well. Apparently, these ingredients are not necessarily needed to wash your hair.
Why would this be better?
They state that are benefits to using their product. For example, having great hair days every single day, a more natural approach to hair care, maintaining your natural hair ph balance, and no poofy, dry, itchy shampoo hair.
Interested?…Yeah me too, so much so, that I had to reach out to them and get some.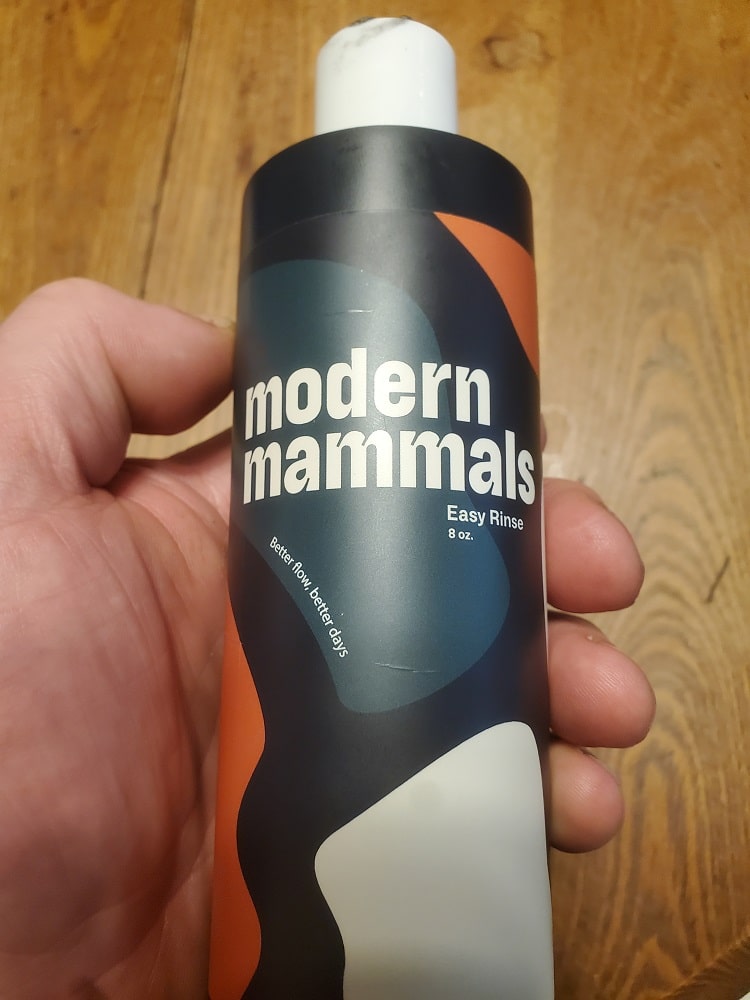 What In The Sauce? List of Ingredients
This is the second formulation of their product. I found this out by looking around online. Their first formulation had more natural ingredients and was based on the main ingredient of Aloe Vera. But the company asked their customers which formulation they preferred and the majority choose the newest formulation.
Ingredients
Water, Stearyl Alcohol, Glycerin, Cetearyl Alcohol, Behentrimonium Methosulfate, Cetyl Alcohol, C13-15 Alkane, Dimethicone, Fragrance, Charcoal, Phenoxyethanol, Chlorphenesin, Caprylyl Glycol, Disodium EDTA
How To Use
Simple.
Wet Hair
Rub in hands
Spread through hair
Rinse out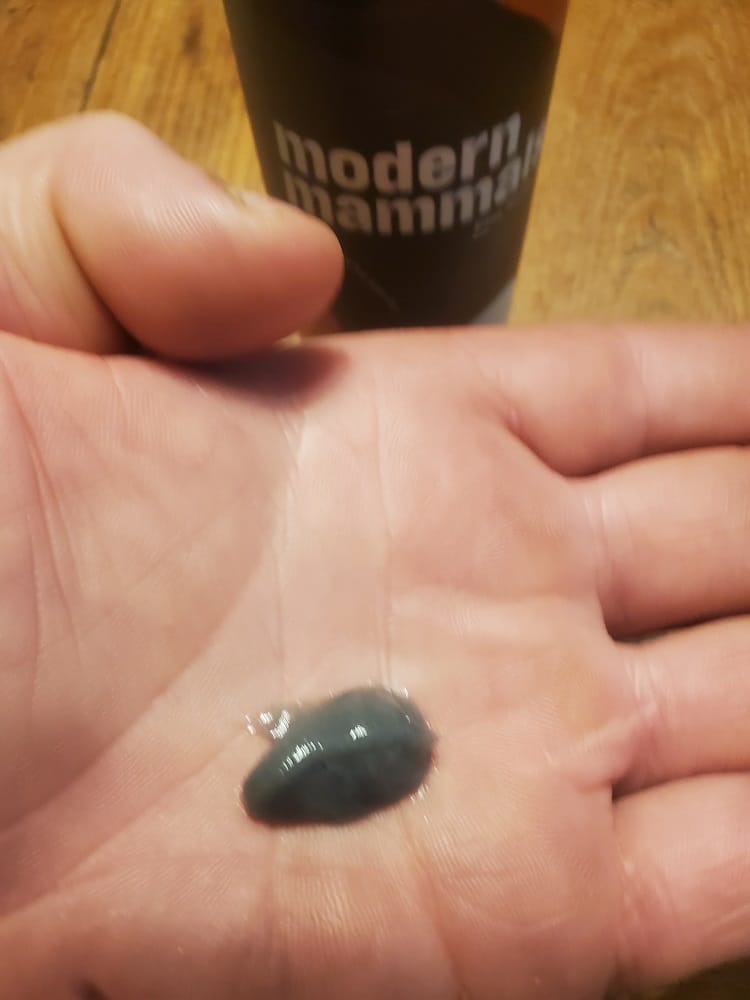 My Experience Using It. Is It Worth Getting?
Long ago in the past, I used to wash my hair every day and even sometimes with Prell shampoo (the nuclear bomb equivalent of shampoos). If you wanted to strip all life from your hair then use Prell. This left my hair damaged, dry, flaky, and a mess to control and comb. Basically a real mess!
I learned years later to wash my hair less often. This left my hair a whole lot better in every category.
Needless to say, I was very interested in trying this product both selfishly and in potential service to others through my website.
So how was it?
It is definitely a different experience. I've been using this for over a week now, every day and I haven't experienced any dry hair from constant use.
I typically just add a small dab to the center of my palm and spread it on my hand then apply it to my hair. The lack of any semblance of lather or suds is the weird part. It kind of makes you think is this stuff working or what?
The other weirdness you might experience is your hair is the same after using it as it was before using it. This is exactly what Modern Mammals wants from what I read in their product description. "The same" being more specific is that your hair isn't stripped of oils and you have the same control over your hair as before using this product. But it definitely cleans your hair too just in a less abrasive manner.
Rinsing out your hair after applying it is super easy too. I washed my hair for a straight week with Modern Mammals and it never dried my hair out. Normally I don't shampoo my hair every day but with this stuff, I can.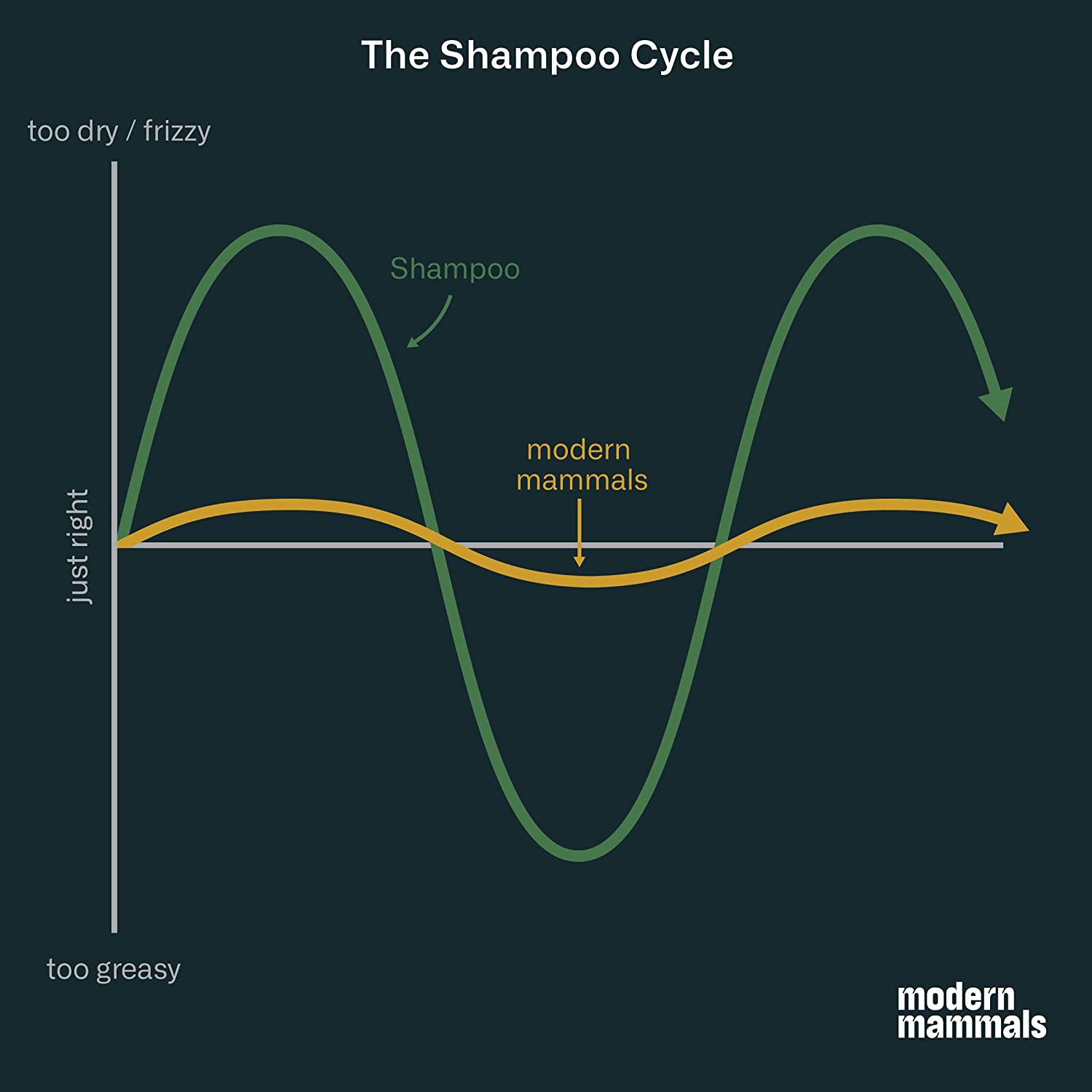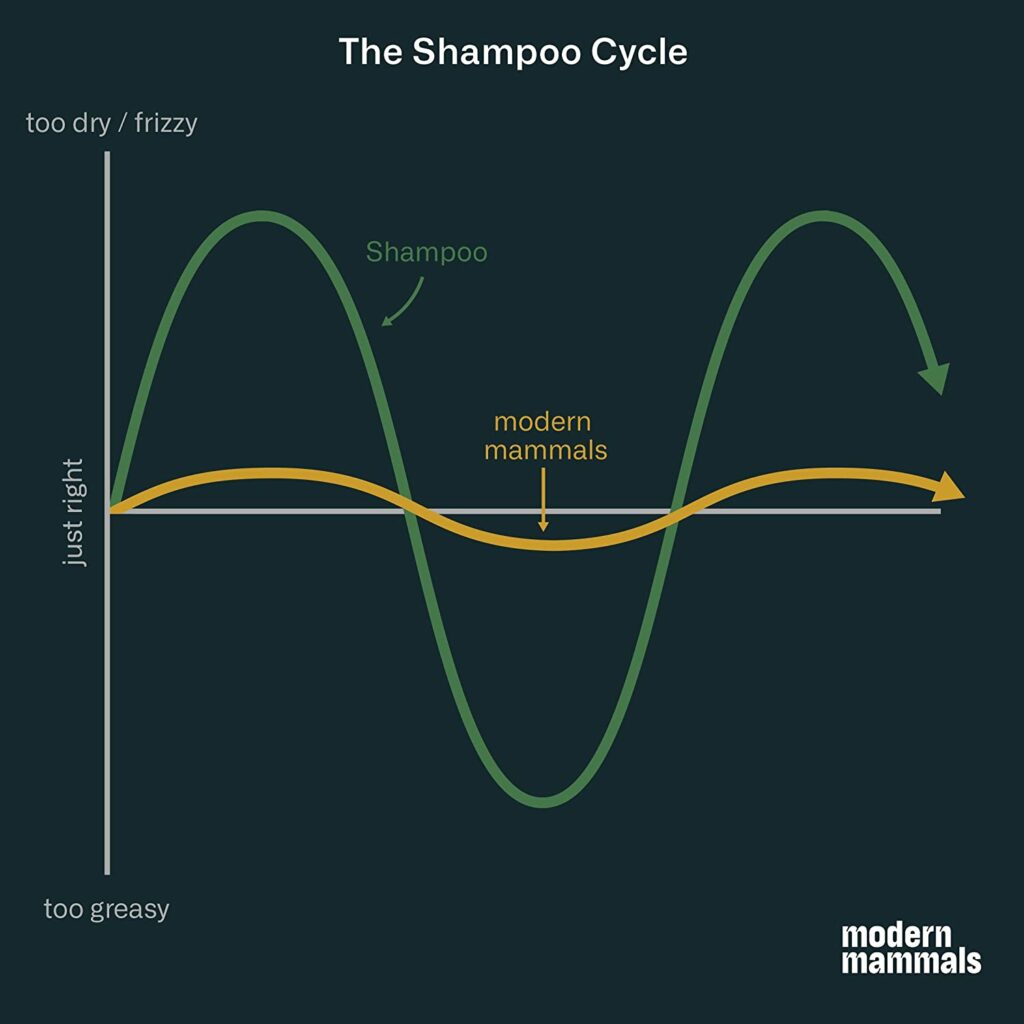 Worth Getting?
I believe certain individuals would love this product. Do I think it is for everybody? No. But it is worth trying if you think it would help your hair.
So, yes it is worth getting if you struggle with any of the problems mentioned above or are looking for a gentler hair wash. It does deliver in this area for certain.
I like using the product as it smells natural and leaves my hair a lot easier to mess with afterward. I can style it like I normally style it and it just seems to make styling easier.
Can be considered pricey for 8 ounces but this little bottle will last me a long time as I only put a small amount in my hair to wash it.
Highly recommend checking it out and seeing what the hype is all about.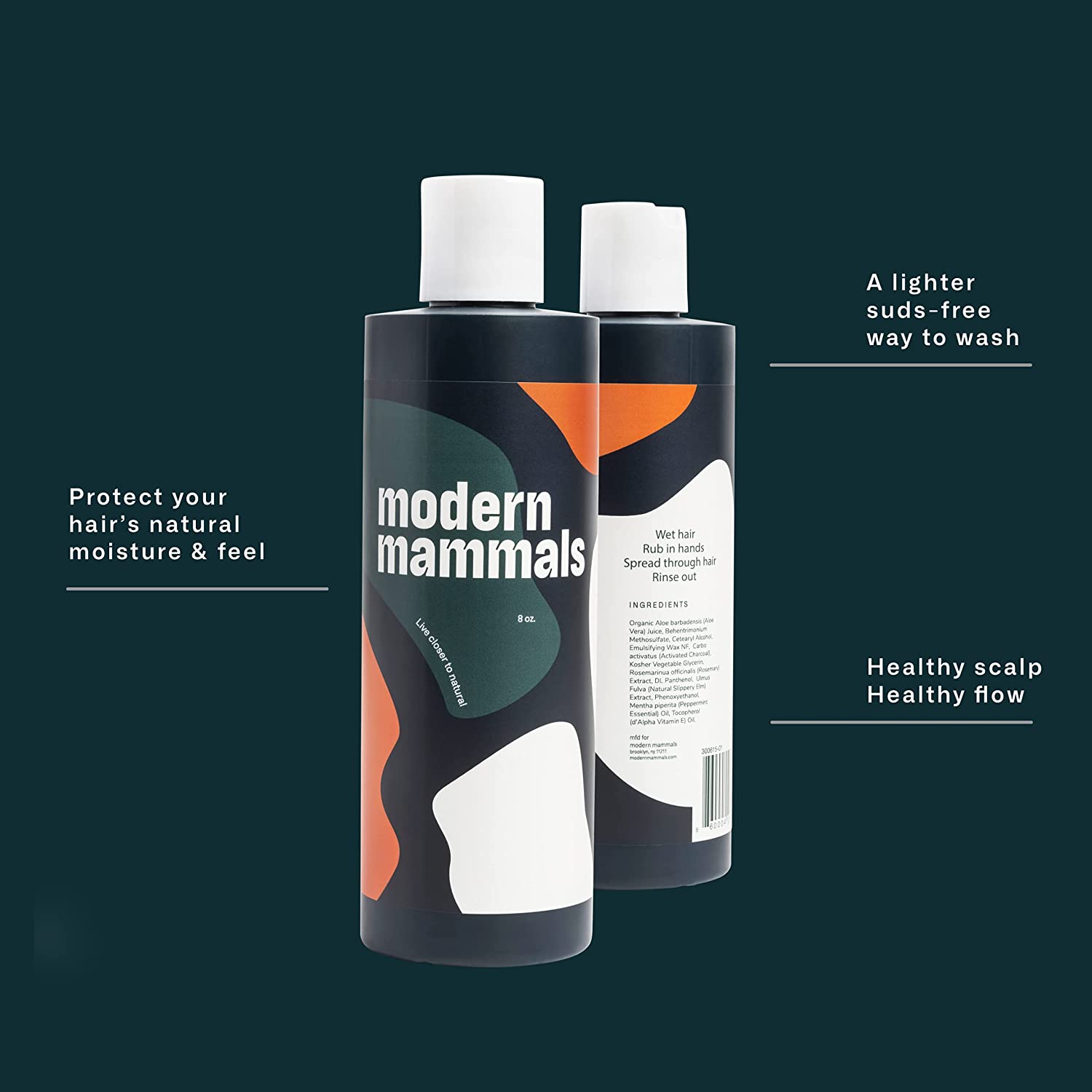 Pros & Cons
Pros
A very subtle but fresh & clean scent. I really appreciate this and find it enjoyable.
It leaves my hair with a more natural feeling to it. It's weird to describe but it just does.
Easy to wash out and takes no time whatsoever to rinse out. Thus forth hence, the name "Easy Rinse".
Willing to listen to customer feedback and make changes.
Free of Sulfates and Parabens.
Super simple directions.
Can be used every day or as often as you want.
I typically use hair products like clays, pomades, and such and it washes these products out well leaving no residue.
Love that it is an all-in-one deal! Being that you don't need shampoo and conditioner.
Can be purchased on a one-time purchase or on a subscription basis (60, 90, or 180-day basis).
Great for dry or frizzy hair.
Made in the USA.
Doesn't take much product to wash hair.
Cons
The older formulation of Modern Mammals had Organic Aloe as its first ingredient. That has been replaced by water. A real negative in my book. I wish I didn't find this when researching but truths are truths.
The older formulation of ingredients had a lot more natural ingredients than the newer formulation. Bummer! But I guess they polled their customers and the new formulation was better liked, so they aim to please. This makes it more of a neutral point.
To be honest you kind of miss the suds. You are often wondering when using it, is this working?…but rest assured your hair is getting clean.
Tips & Questions
How To Save Money Buying This Product?
If you like the product and also want to save the most money with this product, you'll get the most bang for your buck if you order the big 32-ounce pouch of Modern Mammals over repurchasing the 8-ounce bottle. Remember not to throw away your original 8-ounce plastic bottle, keep it! Doing this can save you a total of $24.00 over ordering four 8-ounce bottles. Real savings indeed.
Can Women Use This Product As Well?
Yes, yes they can! It is marketed toward men but women have hair and suffer from the same issues as men do.
Where Can You Purchase Modern Mammals?
At ModernMammals.com and on Amazon.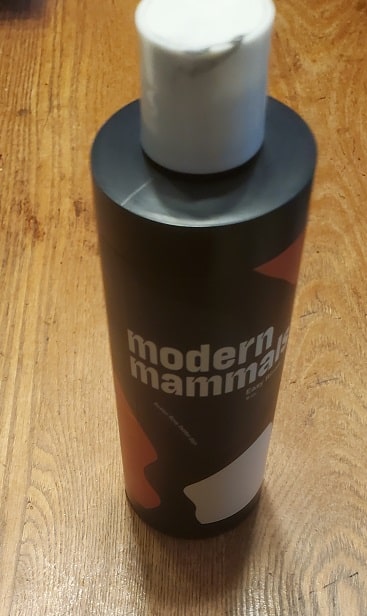 Do They Sell Any Other Products?
On Amazon, they sell a scalp massager and a comb.
Do You Need To Wash Your Hair Everyday?
No. The best way to find out how often you need to wash your hair is to experiment. Try going one day without washing. Then try two days and pay attention to how your hair acts and feels. Find what works for you.
Other Similar Products
Another great men's hair care product is the Dr. Squatch Shampoo & Conditioner. I wrote an in-depth review here if you are interested, Dr. Squatch Shampoo & Conditioner Review.
The Final Shave
Sometimes finding the perfect product takes going outside your wheelhouse by experimenting with unknown products. Here is one such hair product. I think this is a damn good product that can potentially solve many solutions for people. If you struggle with your hair because of harsh shampoos and want more natural-looking hair this is your ticket baby!
Get some!