Stop The Stink For The Love Of God
Deodorant is a grooming essential unless it is you don't mind stinking up the place and offending others that are around you. I've been using this product on and off for many years and think it is high time to write a detailed in-depth review of this brand and its line of deodorants in this Every Man Jack Deodorant Review – Worth Getting?
Let's get to staving off underarm stink.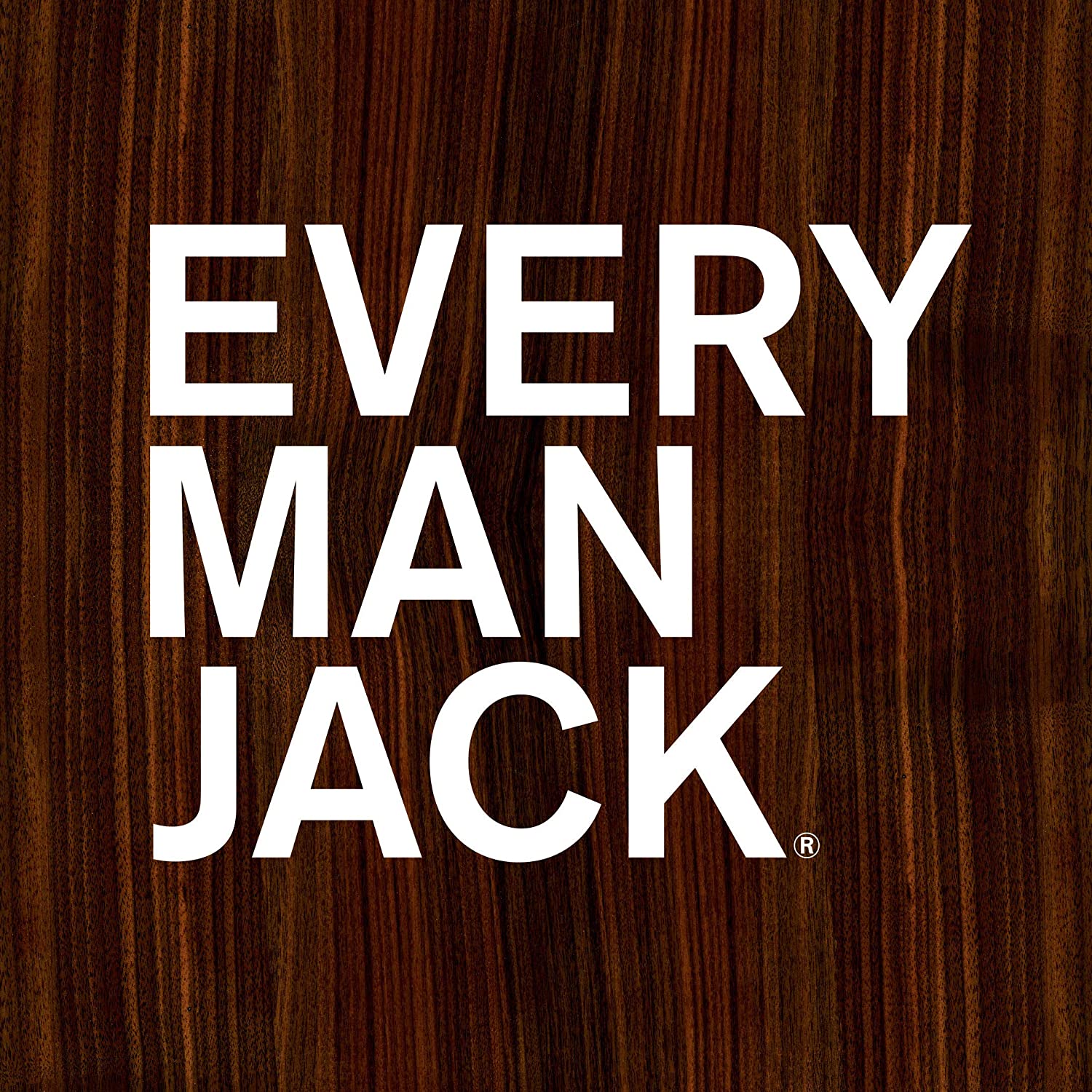 Before We Tear Into This A Quick Mention
I am an affiliate of Every Man Jack and make a small commission on every purchase through clicked links on my site. My site is built on hard work and honesty. If the product is good I'll let you know and if it is not good I will also let you know.
A Little Something About Every Man Jack
Every Man Jack is a manufacturer of men's grooming products that try to use the most naturally derived ingredients possible. The company was founded over 15 years ago in California. They sell various grooming products like body wash, deodorants, shampoo, conditioner, hair styling products, cologne, body wash, razors, shaving cream, and other grooming essentials.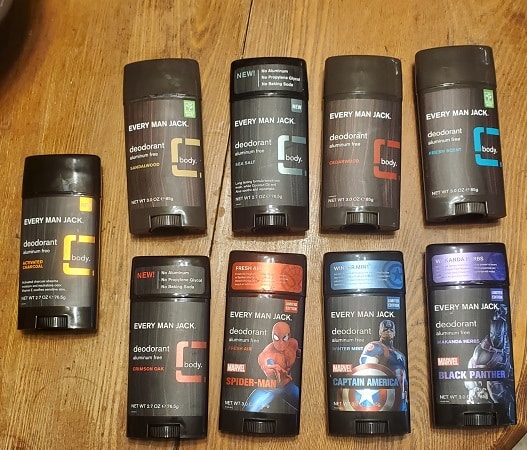 What Scents Are Available At Every Man Jack
There are many scents to choose from at Every Man Jack. That is a good thing as not everyone likes every scent available and you can surely find a scent you love and prefer.
At the time of writing this review (8/12/22), there are a total of 9 different scents to choose from. I will list them below along with a breakdown of how they smell.
Activated Charcoal – Tea Tree Oil is used in this and is the main scent profile. Light and clean.
Cedarwood – Cedarwood is obviously the main standout in this scent profile. Woodsy and fresh.
Sea Salt – Sea Minerals and Citron with hints of Bergamot and Rosemary. Light, clean, and very fresh.
Fresh Scent – Laundry fresh with herbs. Fresh and herbaceous.
Sandalwood – A natural woodsy scent with Vetiver and Vanilla. A slight cologne smell that is deeply pleasing.
Crimson Oak – A blend of Oakmoss and Citrus. Strong wood with a hint of citrus.
Wakanda Herbs Marvel Black Panther – A blend of natural Lavender and clove that is clean and complex.
Winter Mint Marvel Captain America – Winter Mint with Spearmint. Very refreshing mint but also smelling like clean linen.
Fresh Air Marvel Spider-Man – Fresh air and Bergamont and Wild Mint. The mint lingers behind the smell of a clear night wind and bergamot. A great scent.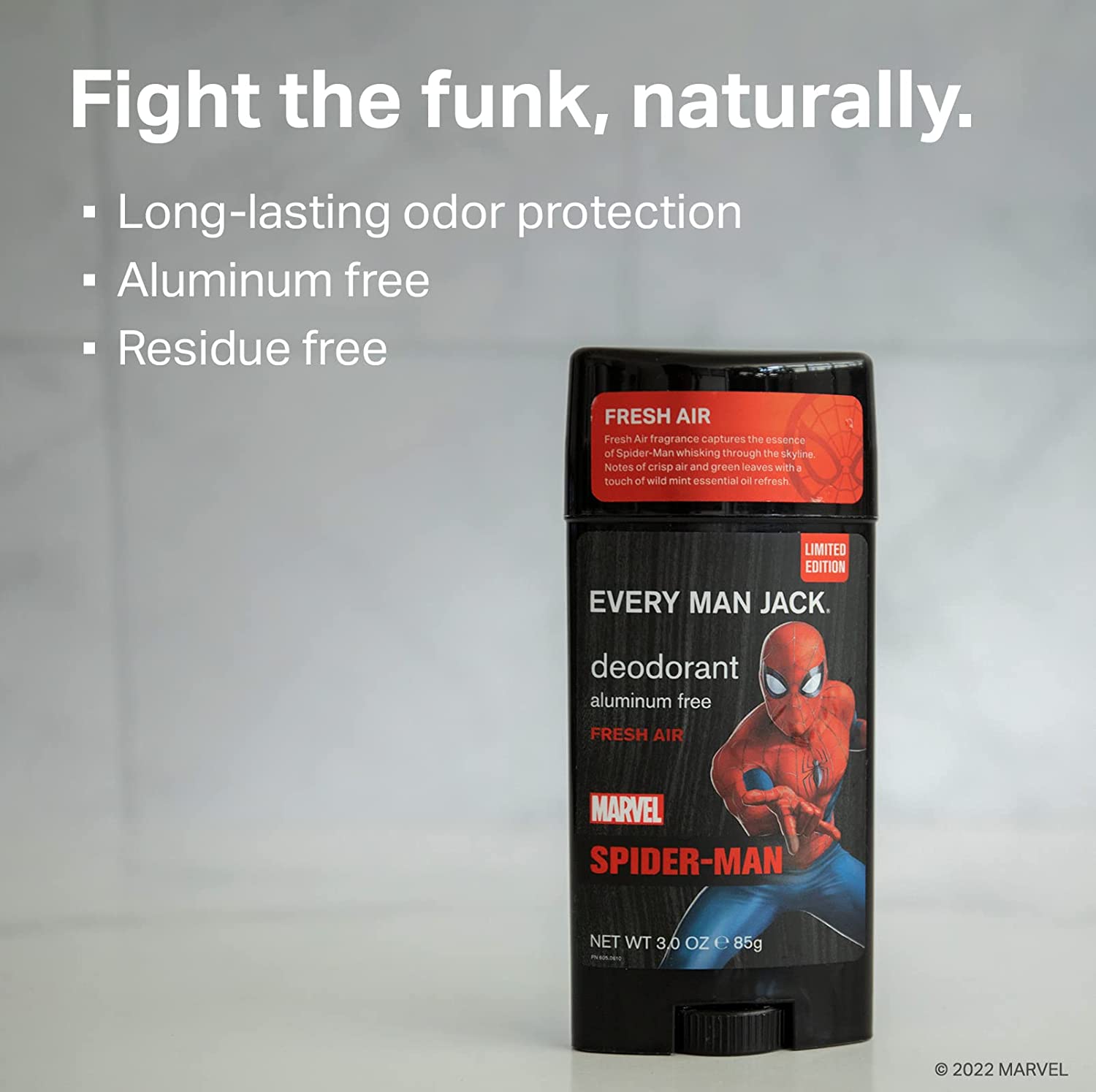 What Are The Ingredients Used
What Is Not In The Ingredients?
It is just as important to find out at a glance what is not used to make up this deodorant. Right?
I agree fully as I definitely stay way clear of anything with Aluminum, for sure.
Some Key Features
98% Naturally Derived ingredients
Gluten-Free
Aluminum Free
Vegan
Each deodorant has slightly different ingredients used. But some do contain the same main ingredients and I will list them below to get the general gist. You should refer to their website to check out the complete list of ingredients used.
Propanediol – Generally used as the base for most of their deodorants. This is used instead of propylene glycol.
Aloe Vera – This skin-safe ingredient is always welcomed to the party.
Lichen Extract – This helps fight odor.
Calendula – Great benefits for skin and hair.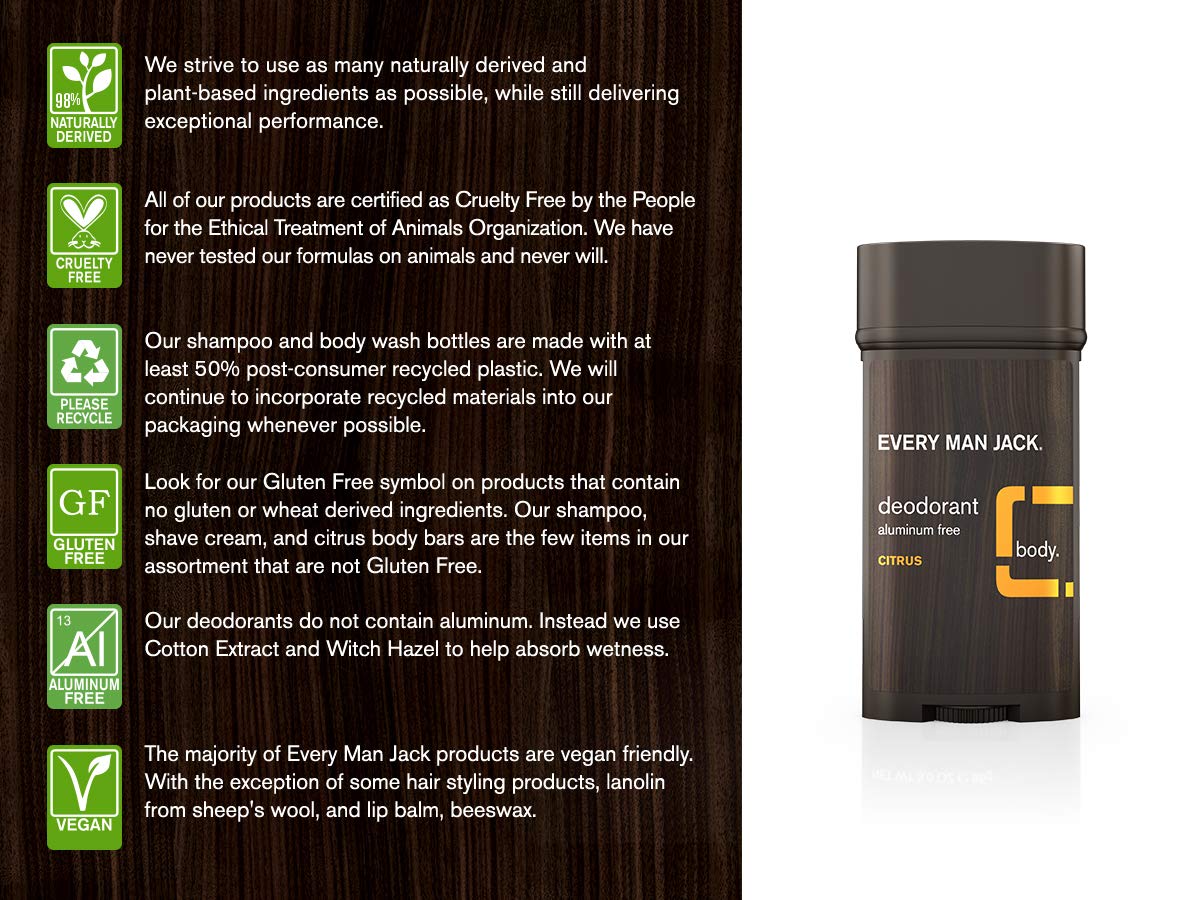 Does It Work? My Experience & Opinion
Over the years of occasionally buying and using this product, it has never left me down. Plus running through the paces with more details in order to efficiently review Every Man Jack's Deodorant line I can confidentially give a solid approving nod to this deodorant line.
I went out and purchased all of their deodorants with my own money in order to fully get a full picture of quality as well as scent profiles. I have used and tried the Cedarwood & Sandalwood deodorants before in the past but haven't ventured to try their other scents as well. Well…here was my opportunity and so I went all in and bought them all.
These deodorant sizes can vary slightly in sizes often times from 2.7 oz to 3 oz in sizes. The deodorant is a clear medium density deodorant that is super easy to apply. Although it is a solid deodorant it quickly becomes wet when applied and all it takes is a couple of swipes to ensure coverage.
Protection
Works great!
I work in a welding shop and it gets quite hot during the summer months. So, you know I put it through the wringer. Every Man Jack has never left me disappointed with odor protection. As I have stated before I have been using this on and off for years and it has never failed to provide me with stink protection.
Scents
It is quite rare to find a deodorant company that I actually like all of their scents. This is quite unusual as I have reviewed a number of different deodorants and there is usually one or a couple I simply can't stand. Not the case here. They are all good or great in my mind.
Overall
Quality ingredients, solid performance, and great scents. This is what I require in a good deodorant and thankfully Every Man Jack delivers in all three of these categories. I can confidently and highly recommend their deodorants.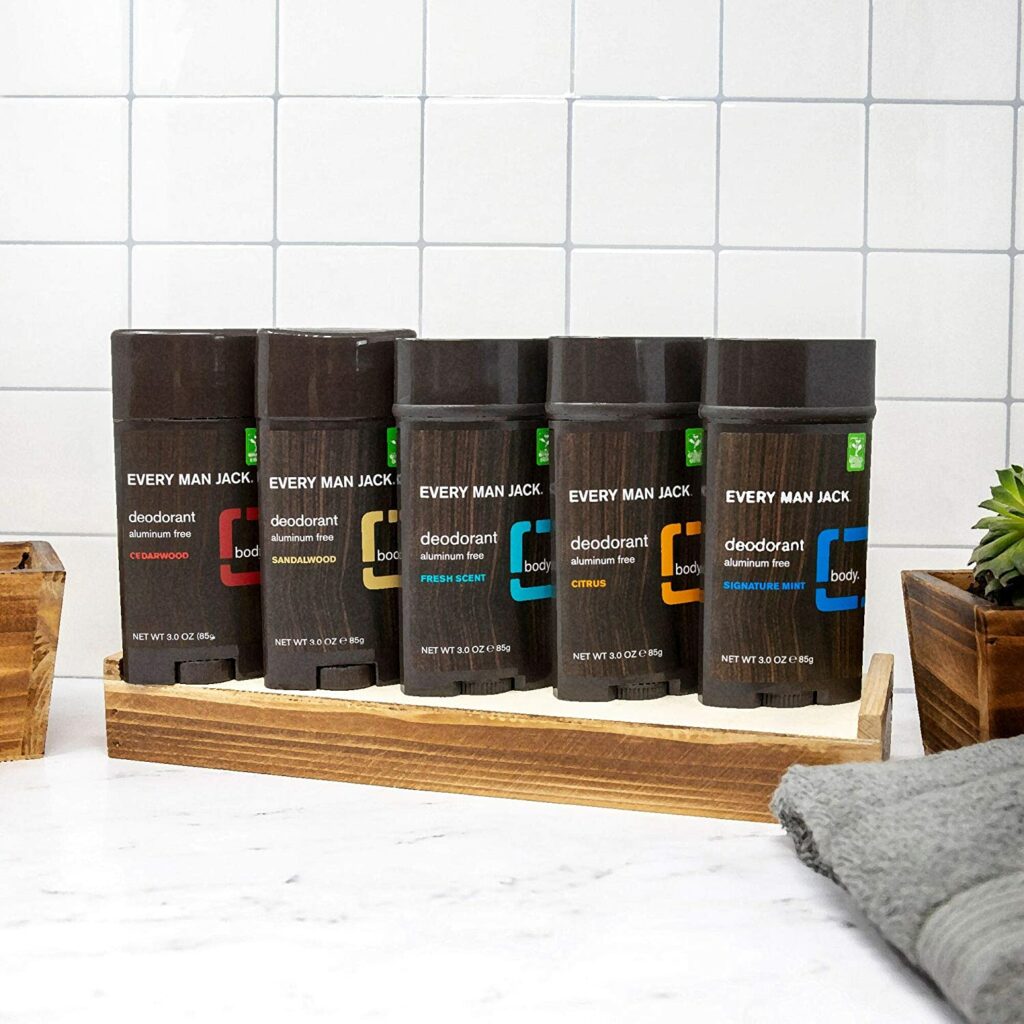 Pros & Cons
Pros
A pretty extensive lineup (Currently 9) of available scents from which to choose from their website. I love seeing a big variety of scents.
Pleasing scents! All of their scents are decent and none of them are horrible.
Naturally smelling. Not your synthetic Axe-Body Spray smells here.
Bundles can be purchased for convenience as well as to save money. Shop here, Every Man Jack Bundles. A great way to save!
Never tested on animals.
50% of Post-consumer recycled plastics are used in their bottles.
Every Man Jack has unscented products for those with sensitive skin in a lot of their product lines as well as their deodorant line.
Regular sizes (2.7 to 3 oz) and travel sizes (0.5 oz) are available at the Every Man Jack website. Love stocking up my Dopp kit with travel-size deodorants for saving space.
Scents are blended and matched well.
Their Marvel Comics scents are good. I thought I was going to hate them but it turns out they are quite good and enjoyable.
Great ingredients are used and give me some peace of mind when applying this to underarms.
This is a clear medium density deodorant that goes on clear and doesn't stain shirts.
Never experienced any skin irritations with any of the deodorants.
No underarm stains.
Easy to apply. A couple of quick swipes and you are done. This is a wetter deodorant, unlike harder drier deodorants.
One tree gets planted for every order placed.
Cons
Deodorants can be expensive while I wouldn't consider this expensive I would consider this medium priced. But a great value considering performance and ingredients.
Some people claim that the product doesn't last as long for them. I can only speak about my results. This is entirely possible as people's body chemistry can react quite differently.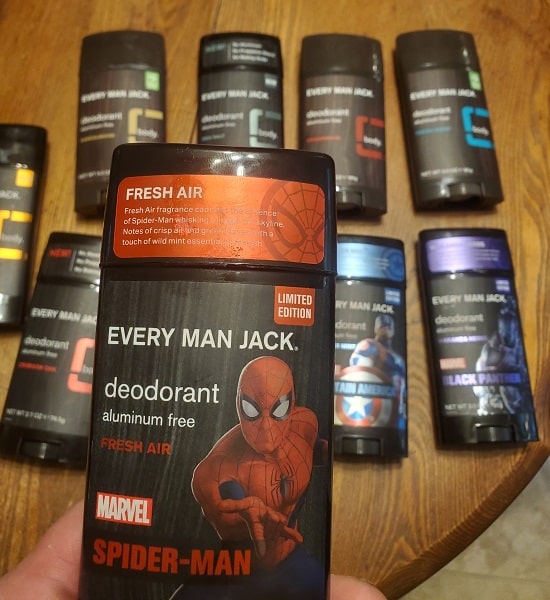 What Are My Favorite Scents From Their Line
There isn't really a bad scent in their lineup at least according to me. I often find when reviewing deodorant lines that there are at least a few I don't really like. Not the case here. Your results may vary, of course.
So, I definitely do have some favorites and am happy to share the scents I enjoy the most.
Favorite Scents
Sea Salt – This smells good and clean. Great scent.
Spiderman Fresh Air – This surprised me on how much I like it. Worth checking out.
Sandalwood – This has been a mainstay for me for years. A very solid smelling pit-stick.
Captain America Winter Mint – A more subtle and complex mint deodorant.
Questions & Tips
How Long Does The Scent Last For?
This can vary depending on what deodorant you use but often I get easily 12 hours of scent. The scent obviously is more present when first applied and slower decreases with time. This can obviously vary but a standard 8 to 12 hours is my best guess for a general overall answer.
Can Women Wear This Deodorant?
I would say absolutely. Especially if you use the unscented or charcoal and these would be a no-brainer. These are in my opinion slightly male-oriented, leaning more subtly on the male side of things but women could pull these scents off as well. The woodsy deodorants are the more manly-smelling deodorants ie Cedarwood and Crimson Oak in my opinion.
Is There Alcohol in The Deodorant?
No, it does not contain any drying ethyl alcohol. But it does contain Cetyl alcohol which is different.
Does It Stain?
I almost always wear black shirts to work and I have never experienced any staining or product bleeding through the shirt. Often times companies use aluminum in anti-percipients and this often stains shirts. Thankfully there is no aluminum in any Every Man Jack Deodorants.
How Does This Compare To Other Deodorants?
I would rank this definitely towards the top of any deodorant line. It provides all the necessary components, quality, protection, and scent-likeability.
I have used deodorants in the past that last until the next day this isn't one of them. This one feature is where Every Man Jack falls short but it should provide enough protection throughout the work day.
Some other deodorants to check out too.
Native Deodorant Review – Does It Work?
What Is The Best Smelling Dr. Squatch Deodorant?
Promo Code To Save Money
Use the promo code CLEAN5 to save $5.00 off on orders of $20.00 or more at EveryManJack.com.
The Final Shave
A super solid deodorant that smells great and with many scents to explore and experiment with. A forward-looking company that uses 98% naturally derived ingredients is a sure step up from traditional old-guard deodorant companies that put profit margins ahead of quality and ingredients.
I highly recommend checking them out.