What Is Scentbox?
Today's post is going to be about another subscription-based fragrance company. This is a great and fun way of finding and exploring different fragrances for both men and ladies. As they send a monthly 0.27 oz atomizer and a sleek case to hold and protect the atomizer along with your choice of fragrances. This is a month's supply of cologne or perfume at four sprays a day for 30 days.

Scentbox has over 850 fragrances to choose from and one of the largest selections from a subscription fragrance company that I have seen. If you are wanting to update your fragrances or you are looking for your first fragrance Scentbox is a great entryway into smelling great.
Does A Subscription-Based Fragrance Make Sense To You?
Joining a monthly fragrance program can save you money if you are looking to build a scent wardrobe or just find that one signature scent. Fragrances can be quite expensive and nobody wants to be stuck with an expensive bottle of perfume/cologne that they don't like. If you find a fragrance that you absolutely love at Scentbox it would be advantageous to look into purchasing a full bottle of your beloved newfound fragrance.
I find that I need to wear a fragrance about 3 to 5 times to fully know if I love it or not. As I have initially loved a fragrance at first but upon wearing it a few times it grates on me and actually I start to dislike it. Again, Scentbox allows you to have a minimum investment to explore and try out various fragrances to fully know if you love a scent.
Scentbox I feel is the best option in searching for fragrances. Why I feel this way is for two reasons a great return policy (though limited) and the largest selection of fragrances. These to me, are their biggest selling point and worthy of serious consideration. Scentbox is the only company with a return policy if you don't like the scent you receive. They also offer the most premium fragrances than other company too, meaning more options at a slightly higher price.
How Much Is It?
There are a total of 4 monthly subscription options to choose from at Scentbox.
Standard Plan – 1 designer fragrance per month $15.95/mo. Note: The first month is at $9.72.
Deluxe Plan – 2 designer fragrances per month $26.95/mo.
Premium Plan – 1 designer fragrance per month with access to 275+ premium fragrances for $20.95/mo.
Ultra Premium Plan – 2 designer fragrances per month with access to 275+ premium fragrances for $34.95/mo.
How Many Designer and Premium Fragrances Are Offered?
You can choose from a total of 850 fragrances. This is the largest selection I know of for a subscription fragrance company. The premium fragrances are higher-priced fragrances that cost more money than designer fragrances.
82 premium fragrances for men and I count 163 premium fragrances for women at the time of writing this post.
You can look at the premium by choosing the Women or Men tab at the top of the screen then by filtering on the left-hand side of the screen by choosing Show Only Premium tab.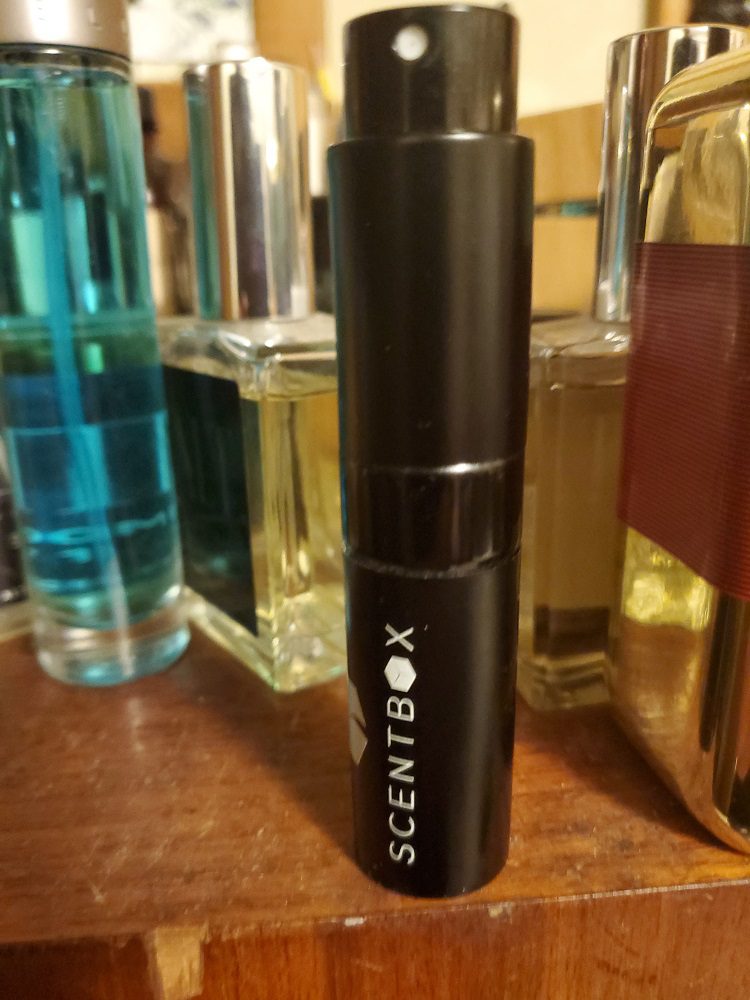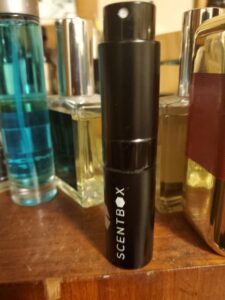 What  Do You Get When Subscribed?
What you receive with a subscription is a sleek case and an atomizer with 0.27 oz of the fragrance you choose. This comes in a nice box as well. The 0.27 has between 120 to 140 sprays, this is enough for a full 30 day supply if you spray it 4 times a day. The button for the atomizer can be hidden within the case by simply twisting the case, this is great to keep from depressing the button accidentally.
Pros & Cons
Pros
Over 850 designer & premium fragrances to choose from.
100% Authentic Fragrances. They receive fragrances from manufacturers or authorized vendors. So no fake, imitations, or cheap knockoffs.
Scentbox has more of a niche collection of fragrances than other subscription-based services which they refer to as "premium fragrances. You are going to be paying more for these though, like $20.95.
You can cancel anytime. I've done this in the past and it is easy. It is also to restart your subscription as well.
Free Exchanges if you don't like what you pick. There is a limit to the number of times within a year you can exchange it.
Free shipping within the US on everything!
Currently Scentbox ships to the United States, Australia, Canada, Ireland, New Zealand, Singapore, and United Kingdom.
Don't want a monthly subscription but still want to try colognes you can a slightly higher price and just receive a 0.27 oz atomizer.
A great atomizer that sprays a nice fine mist with every pump.
Offers a cheaper way to explore higher-priced fragrances.
Build up your scent wardrobe. Find scents for different occasions and seasons. For example a summer scent, date night, or office scent.
Some full bottles of cologne/perfumes can be purchased.
A great solution for people that leave rurally and don't have access to major malls or shops.
Very travel-friendly in both size and TSA compliant.
Offers fragrances for both men and women.
Makes a super great gift to give a subscription.
Great filtering if don't know what scent to try. They also have a quiz to help you decide.
They also have a large selection of bath & body, candles, skincare, and CBD products to try as well.
Cons
It's hard to decide what fragrance to choose without actually smelling it. You could potentially dislike what you receive. But Scentbox is unique as they allow FREE EXCHANGES!!!
Quite a bit more women premium fragrances than men fragrances. I mean that's good for the ladies but what about us men?
For the most part, you will be blind buying fragrances. This can lead to many misses instead of hits.
Some of My Favorite Colognes Offered By Scentbox
I haven't tried a lot of cologne here but I do have some recommendations. Check out the scent profile to see if it is what you would want.
Creed Green Irish Tweed
Sexual Pour Homme
Prada L'Homme L'Eau
Other Places To Find Scents
I also have written a post on my favorite colognes here if you are interested, Natural Smelling Colognes – That Smell Good And Like A Man! 
I recommend only naturally smelling colognes that don't offend and stay close to the body and don't project. This is the type of cologne I prefer. Some are cheap and highly affordable and some are expensive you have to take a look.
One of the best places for great-smelling colognes and perfumes is ALT. Fragrances. This is a clone house but don't be put off by that fact, they are highly regarded in the fragrance world. They offer affordable clones that smell almost exactly like the original of many. They clone the fragrances that are considered in the niche market that often times sell in the hundreds of dollars, very expensive. I love ALT. Fragrances and have bought a bunch of their products over the years. This is another great way of exploring scents as well, so I thought I would include it as well.
To read more about ALT. Fragrances check it out here, ALT Fragrances Review The Best Discount Designer Fragrances.
The Final Shave
Avoid spending excess money on a full bottle fragrance that you don't really know how well they smell to you by giving Scentbox a try. As you can cancel at any time you want. They also have the largest amount of fragrances to choose from. I have tried Scentbox for about 6 months in the past and had zero problems with anything. It was super easy to order and join as well as cancel my subscription.