Today's product I will be reviewing is one I've been using for years now and I am very excited to write about and share with readers on my website. The product is Sebastian Craft Clay Matte Texturizer and it is one of the first hair products that really helped me gain control of my hair. As my thick hair has been dry, semi-curly, and plagued with fly-aways throughout my life. So, it really boosted my confidence and I was able to leave the old reliable baseball hat at home and style my hair fashionably. So, let's get into this amazing product and continue on with this Sebastian Craft Clay review.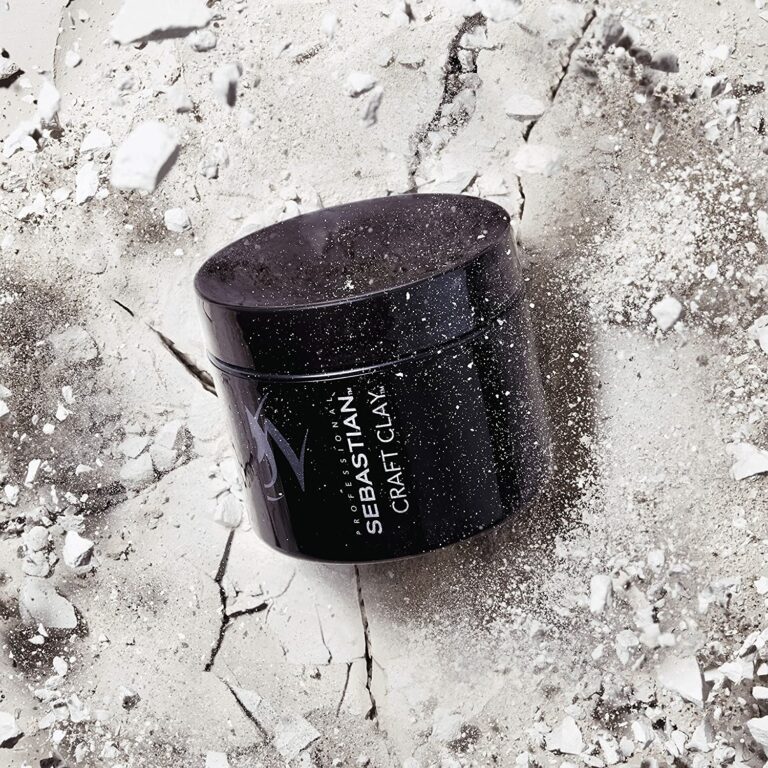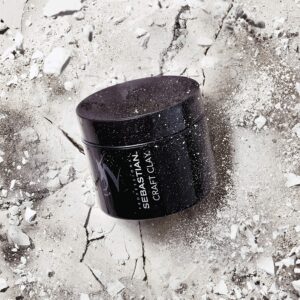 Been Let Down By Hair Products? Maybe You Need To Try This!
I often resorted in my youth to many hair products that didn't work or left my hair super rigid, like hairspray, gels, and mousses. They also had a high shine to them that often made the hair look wet. A look I didn't want but had to endure in order to control my hair.
The Craft Clay has a matte finish to it, which means it looks dry and natural when applied. This is the look I want and was so eagerly searching for in my youth.
Where the old hair products left your hair hard to the touch. Craft Clay leaves your hair soft and with a bit of texture but stills have the hold to control the hair. This leaves you able to run your fingers through it and restyle it if needed.
I would oftentimes call my hair Wolf Hair because it was so wild and unmanageable. Also, I would wet my hair and it would dry so fast like a wolf's outer coat. This is one of the products I use that leaves my hair softer and better conditioned too. It feels healthy after using this clay
Enter the natural look of using clay products.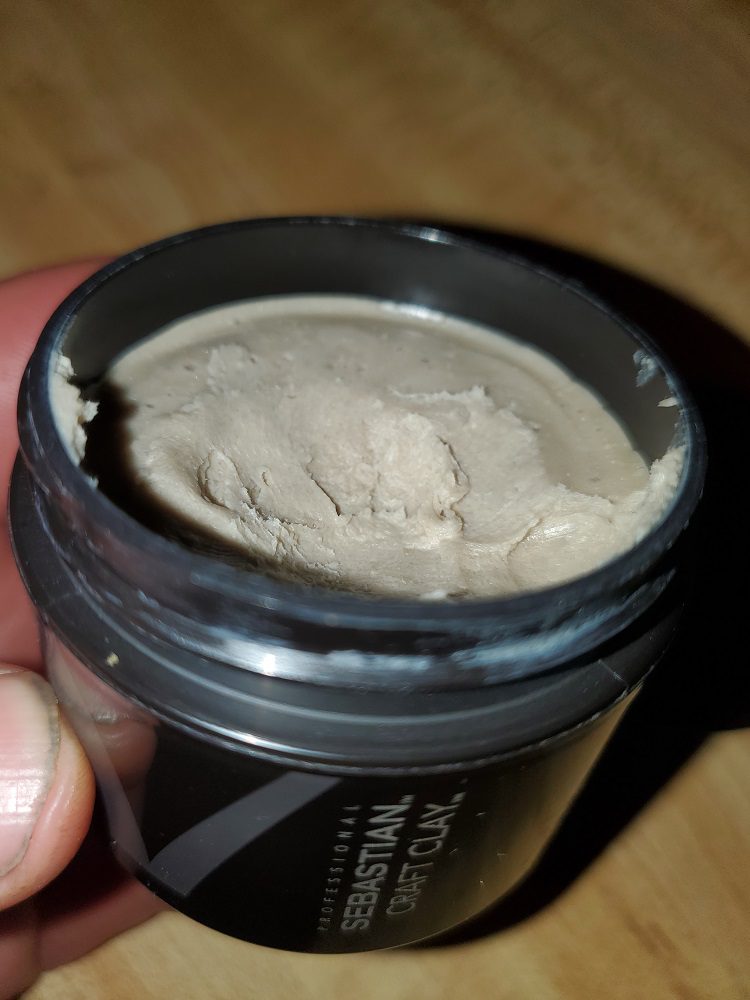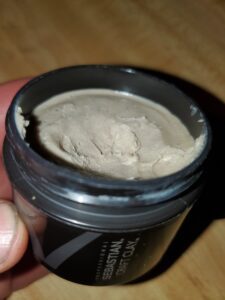 What Do You Get
This comes in a black container and holds 1.7 ounces of product.
How Does It Smell?
This is a very neutral scent but it does have a scent profile. It obviously smells like clay but also has a nice clean scent too. This is great for people that sensitive to harsh chemicals and fragrances.
What Hairstyles Work Best With Craft Clay?
There are certain hairstyles that work best with Sebastian Craft Clay, those being short and medium hair lengths. These hair lengths will probably see the best results.
How To Apply
After washing my hair and drying it I take a small amount (pea-size) and rub it in between the palms and fingers of my hands to emulsify it. You will have a very thin film left on your hands from doing this and keeps it from clumping in your hair. Make sure your hands are dried too, if you don't it doesn't work as well. Then just run your hands through your hair trying to get the product down to the roots and tips. Then style.
I would first start off with just a finger dab (about the size of a pea) first then using a second dab if you are not getting the results you need.
Time is of the essence when you are done rubbing in between your hands and applying it to your hair as you need to be quick. The friction caused by your hands rubbing together heats up the clay.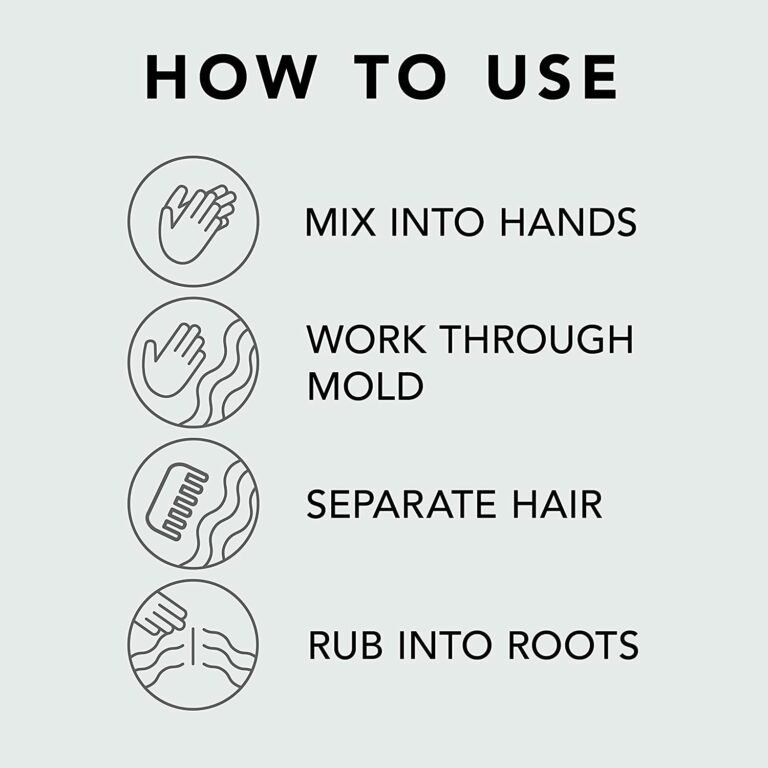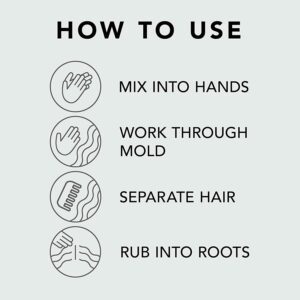 What Are The Ingredients?
It's important to know the ingredients in the products you use so I will list them below. The ingredients can be found on the outside of the box and not on the container.
Petrolatum
Beeswax/Cire D'Abeille
Dicaprylyl Maleate
Propylene Glycol
Kaolin
PEG-10 Sunflower Glycerides
Quaternium-18 Bentonite
Silica
Titanium Dioxide
Caramel
Ext. Violet 2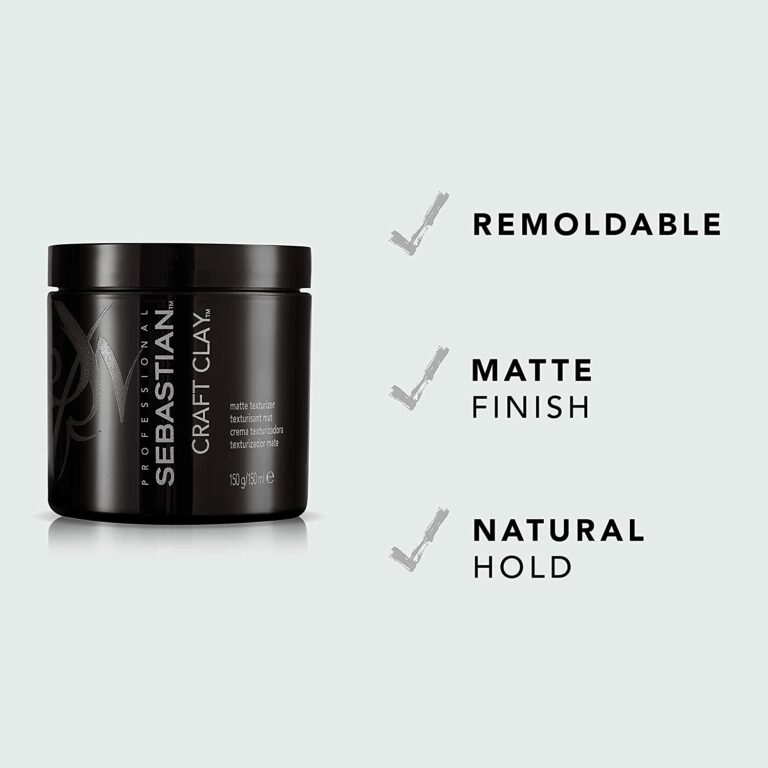 Pros & Cons
Pros
Leaves hair softer and more conditioned after using it.
No more stiff hair!!!
Leaves a natural look to hair but maintains a medium hold.
A great neutral natural scent and will work to complement many colognes. This has a subtle scent which I enjoy!
Can be applied dry and wet but both having slightly different results.
Adds an amazing texture to hair.
Controls unmanageable hair.
Easy to emulsify in your hands.
Great for styling your hair.
Easy to remove the product from hair. Not having to wash your hair a bunch of times to remove the product, as it washing out easy in the first wash.
Decently priced.
Not greasy.
Great for fine hair to adding texture and volume.
Tames flyaways.
Not hard to scoop out of the container.
This little 1.7 tub last me around 3 to 4 months. This is highly dependent on the individual usage of the product but it doesn't take a lot of product to get the results needed.
Stores great a bought a bunch of this years ago and it is still like the day I bought it. You never know when they are going to discontinue or alter the ingredients of a product you just truly love, so I stockpile just in case.
Cons
Long hair need not apply, as it is better for short to medium hair lengths. I don't really know but that is what the jar says, and I have never had long hair so I can't try it out. But I don't like setting limits on people so maybe it will work on long hair.
Gets a bad rap in some circles but you don't know for sure until you tried it, I love it! This might be because they have changed their first formula under a different name. When they changed it many people thought it didn't perform up to the original product.
Hands are slightly sticky after applying the product but a quick hand washing clears this up fast. Nothing major.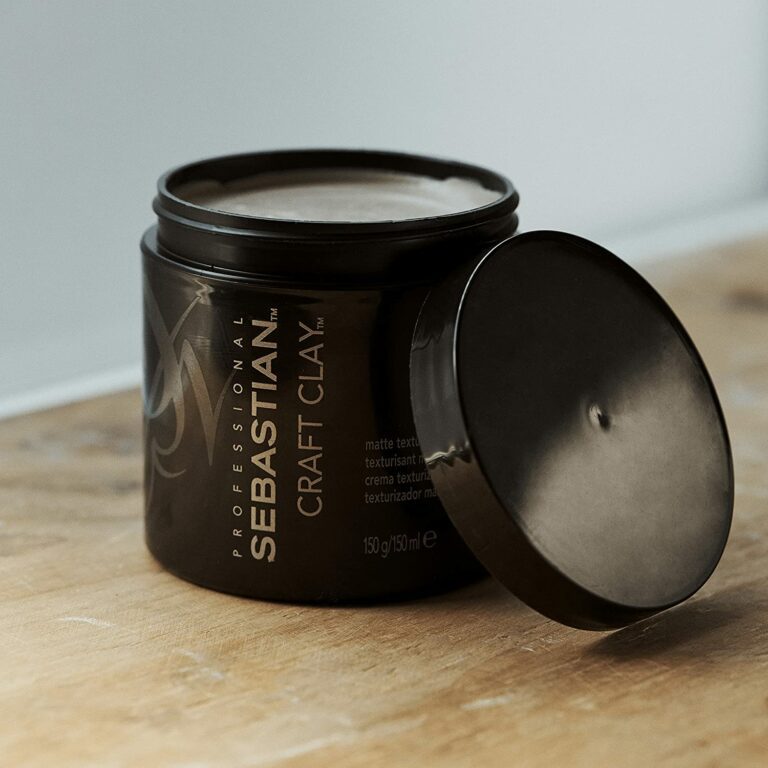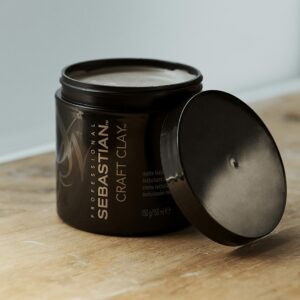 Other Clays Out There
It's hard finding a good quality product that delivers, I experimented with other clays some great and some a real waste of my money but you don't know until you try them. I have always come back to Sebastian Craft Clay as a real performer for me. It works with what I want it to do and I am and always will be a Craft Clay guy, that is until I start losing my hair. Let's hope that doesn't happen any time soon, as I have a big melon and doesn't look good completely shaved.
I hope to write further reviews on the clays I have used and loved. If you have tried and used a great clay hair product I would love to hear it below in the comments section.
Great Clay Found
Some people think this is an expensive clay I on the other hand do not think so, I've tried a lot of cheaper and more expensive clay products with less than stellar results that just sit around taking up space. Most companies miss the mark on having the right hold without being crunchy. Sebastian allows you to run your fingers through your hair and the hair goes right back into place. This is a quality product with great ingredients but most of all it performs!
I think you should try this Sebastian Craft Clay and see for yourself.
Let me know your recommendations for styling clay or any comments or questions below. Thanks!