Going to be reviewing another back shaver today, one that I have found scouring the internet for back shaver I haven't yet reviewed yet. So, today I will be reviewing the Fuze Back And Body Shaver. I will be putting this through the normal paces and determining if it is worthy of purchasing or just to keep walking right on by. So let's get right into the Fuze Back Shaver Review.
What Is The Fuze Back Shaver?
The Fuze Back Shaver is a grooming device that one can use to shave his back by himself and with no assistance from anybody else. The blade housing can also be removed from the long handle to more adequately shave other areas of the body that do not need a long reach.
Fuze Back And Body Shaver have two cartridges that are stacked on top of each other to provide twice the cutting power as a single cartridge. The cartridges are easy to remove and replace. The handle folds in the middle for easy storage or travel.
Not Original
Okay…this is another replica of an older version from 2017 of the Bakblade 2.0, not of the newer Bakblade 2.0 Elite Pro but the older one. This isn't the first replica I have seen of the Bakblade 2.0 probably my third actually. Replicas hardly ever live up to the original design… let's see if this one does.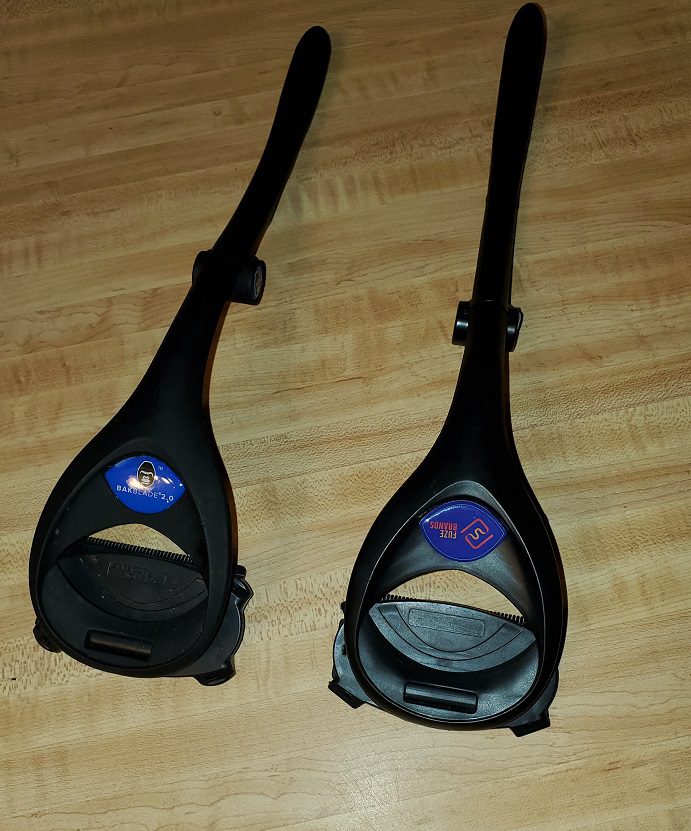 Features
Collapsible handle
Two cartridges are stacked on top of each other to provide a better shave.
Ridge finger grooves
Cleaning Brush
Easy to change cartridges. Simply slide in and slide out to make changing cartridges super easy.
Removable Shaving Head for shaving other places on the body.
What Is Included With Purchase?
1 – Fuze Back And Body Shaver
2 – Shaving Cartridges (installed)
1 – Suction Cup Holder
1 – Small Cleaning Brush
1 – Set of Instructions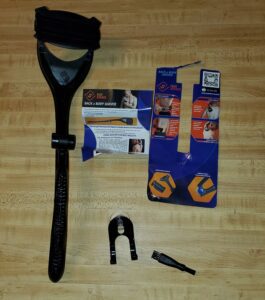 Fuze Specs
The Fuze measures fully extended 16 1/4 inches long and collapsed 8 1/4 inches long. The maximum width is 3 3/4 inches wide.
How Well Does It Work? Worth It?
Not very well and no, it is not worth it. Stay away! Grab the children and run to the hills and don't ever look back.
Why?
Great question and I am glad you asked. To start right off the get-go the hinge in the middle of the handle doesn't hold its position when fully extended. So you extended the handle and start to extend your arm to your back to shave it and the handle partially collapse to almost a 90-degree angle before ever getting to your back. The hinge doesn't have enough tension to hold the weight of the shaving head and falls down.
Okay, I'll try to deal with but I take a close look at the razors installed into the shaving cartridges and notice an unevenness to one of the safety razors inside the cartridge. It has a slightly scooped-out area on the edge. (see picture). A defective razor for sure and should not be used.
Man, what kind of a piece of junk did I just buy?
Well, still not the worst back shaver I have reviewed but it definitely sucks! Despite the defective razor installed I risked potentially cutting myself with this back shaver to bring you this review. I quickly got frustrated over the collapsing issue and quit using it. It did adequately shave back hair but nothing spectacular. I did notice that my skin was rather irritated in certain spots after using it, this is probably the defective razor that no one cared to throw out. This left me happy with my decision to quit early.
Do yourself a favor and avoid this back shaver.
Pros & Cons
Pros
The cartridges firmly snap into place.
A good set of instructions that explains using this back shaver.
The blade housing is easy to remove and put back on and after multiple times of doing this, it still holds the housing very secure.
Cons
Defective razor blade! In one of the preinstalled blades, I noticed a defect in one of the razor blades. As there isn't an evenness or straightness to one of the razors installed in the cartridges. As there is a slight dip on one end of the razor. This is the first time I have seen this in a safety razor.
One of the biggest complaints using this back shaver is the center hinge as there is not enough tension as it partially collapses when you fold it. It should lock into full extension or at least hold its position. Makes shaving your back a real task.
Hard to shave! For the reason mentioned above.
A cheap knock-off of Bakblade. This is almost the same design as the older version Bakblade 2.0, as it has two stacked cartridges. an S-curve handle, and the ridge finger grips. Also has cheaper feeling plastic when I grab the older version of Bakblade 2.0.
Poor packaging, as the sticker was upside down and the instructions messily folded and placed in packaging. I like to see these small details performed correctly as it speaks to a quality-made and cared for grooming product. But not here so many little areas of lack of caring. You cant get the small meaningless details right you are surely not going to get the major details right either.
No quality control where ever this was built and assembled. My guess, in my best Donald Trump voice, is "Chi-Na".
The Fuze Brands website has 124 5-star reviews and 25 4-star reviews and zero 3, 2, or 1-star reviews. These seem like a bridge too far for me. Ahh…yeah…hard to believe. It also says at the top of the page for Fuze Back Shaver 157 reviews, if you add up the two 5 and 4-star reviews I get 149. Umm, your math is off, or do you just delete the negative reviews.
After taking out the shaving cartridges a few times one of the slots that hold the cartridges now holds it much looser. To the point where it is barely held in place.
Spent $30.00 on this and it kind of pisses me off.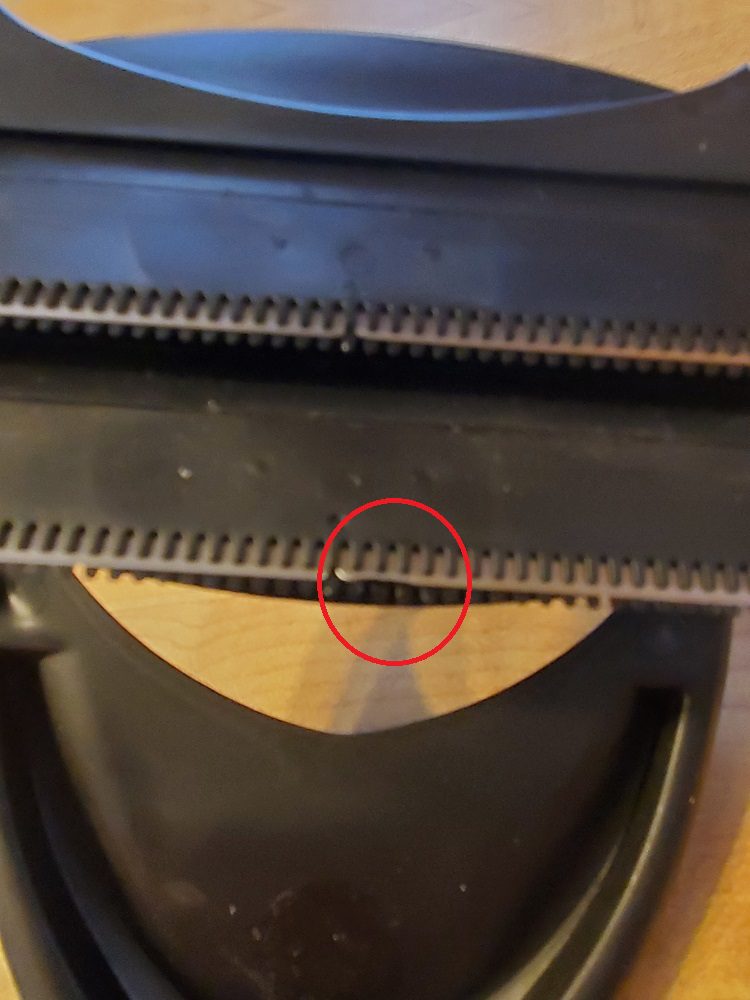 Some Tips
Avoid buying it in the first place. So many quality control issues with this back shaver I have to shun and banish this to No Man's Land.
If you are stuck with one of these back shavers and the handle keeps collapsing on you, try to return it and get your money back. But if you cannot I would recommend you just choke up on the handle when using it or just glue it shut permanently with some super glue or wrap duct tape around it.
Are Bakblade replacement cartridges interchangeable with Fuze?
No, while they do fit into each other the Bakblade cartridges are significantly taller than the Fuze cartridges. I think this would alter the way they are designed to work and would avoid anything made from Fuze in general after reviewing this hunk of junk.
The Best Back Shaver
Get the Bakblade 2.0 Elite Plus. My highest-ranked shaver to date and my personal go-to for shaving my own back. This is their newest back shaver and it doesn't have the quality control issue the Fuze has but mainly it works the best. To read more of why it is the best back shaver head on over to my review here, Bakblade 2.0 Elite Plus Back Shaver Review.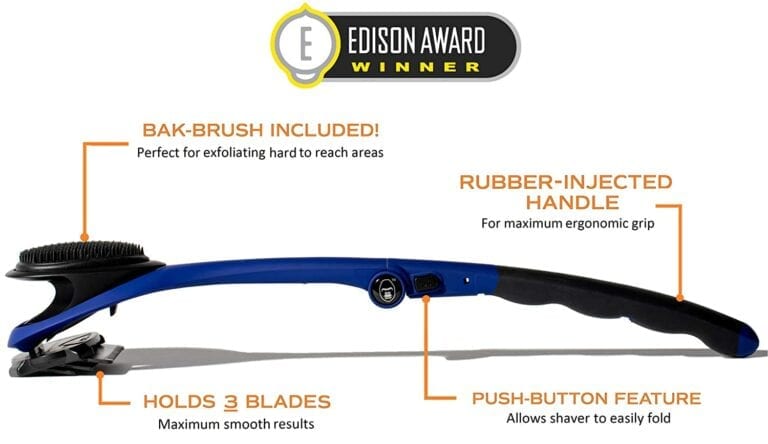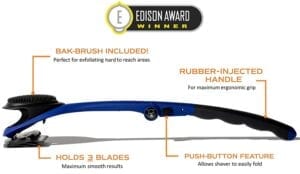 The Final Shave
Poorly made Chinese junk is what comes to the forefront of mind after using this. A hinge that doesn't let you keep it at full length and a defective razor blade installed into the cartridge. Enough said and just avoid buying this. It is not a quality grooming product but a poorly designed and executed replica.
Any comments or questions are always welcomed.