Walmart stores are ubiquitous around the country and have a major presence on the internet through their website. It makes sense that people will shop either at their stores or website to purchase items. I will lay out what is the best back shaver at Walmart to buy.

Online Or Store To Buy?
Being my local Walmart Superstore doesn't carry any back shavers currently on their shelves, I am going to opt for their website to buy. Their website has a lot of different back shaver readily for purchase.
Back Shavers To Strickly Avoid At Walmart
Although it is hard to f-up a back shaver there have been a few I would like to throw out the road flares and caution tape and just have you avoid these. Mainly because they don't work well or they break and/or they are cheap Chinese junk that is not worth you're hard-earned money wasting it on.
General Rules To Go By
Most back shavers have a name, if a back shaver doesn't have an obvious name avoid it. Pretty simple right? If a company doesn't care enough to name a product…I don't care to buy it, at least in the world of back shavers. Also, many back shavers are sold generically then a different name is thrown on it and often many times different companies are selling the same back shaver under different names.
You Get What You Pay For
The cheaper the price the cheaper the product and performance. You want the best avoid the cheap
Avoid anything that looks like this picture below! This is the epitome of cheap junk. Doesn't work well and doesn't shave well, just garbage. If you want a more thorough review check out my page here, Electric Back Hair Shaver Model B3 Review. This one doesn't have a name either, huh, a big surprise there.
Another one to avoid buying is this one picture below, I would post its name but it doesn't have one. Wonder why? This works on the mediocre side as far as shaving but there is a major design flaw in the pivoting handle that folds in half for storage. The plastic easily broke at the pivot point on my back shaver. You can also read about it here, The Back Bro Back Shaver Review. This goes under so many names it is not worth mentioning all of them.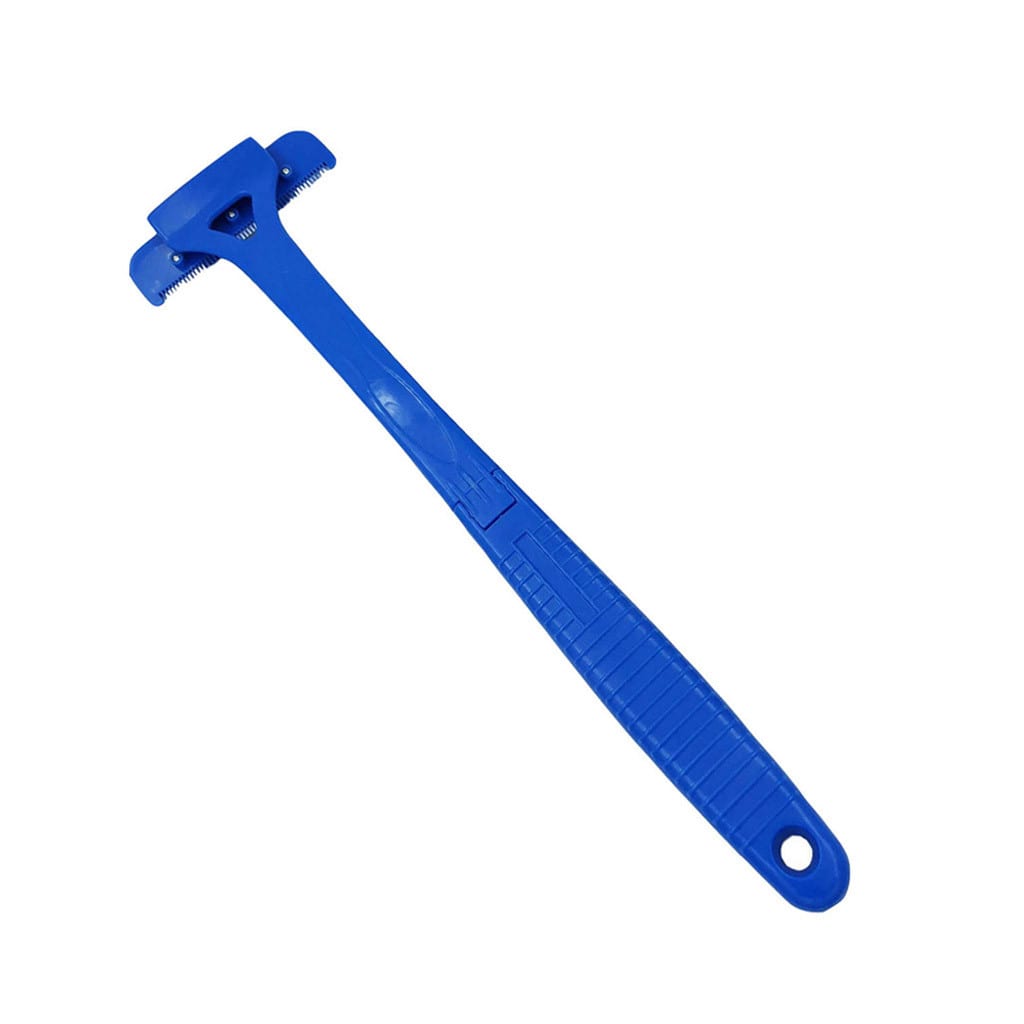 Okay…The Best Back Shavers Currently At Walmart
The top and current best back shaver I have ever used, and I used just about all of them, is the Bakblade 2.0 Elite Plus Back Shaver. This thing just kicks back hair's ass.
To see all the reasons why the Bakblade is my Number #1 back shaver read my review here, Bakblade 2.0 Elite Plus Back Shaver Review.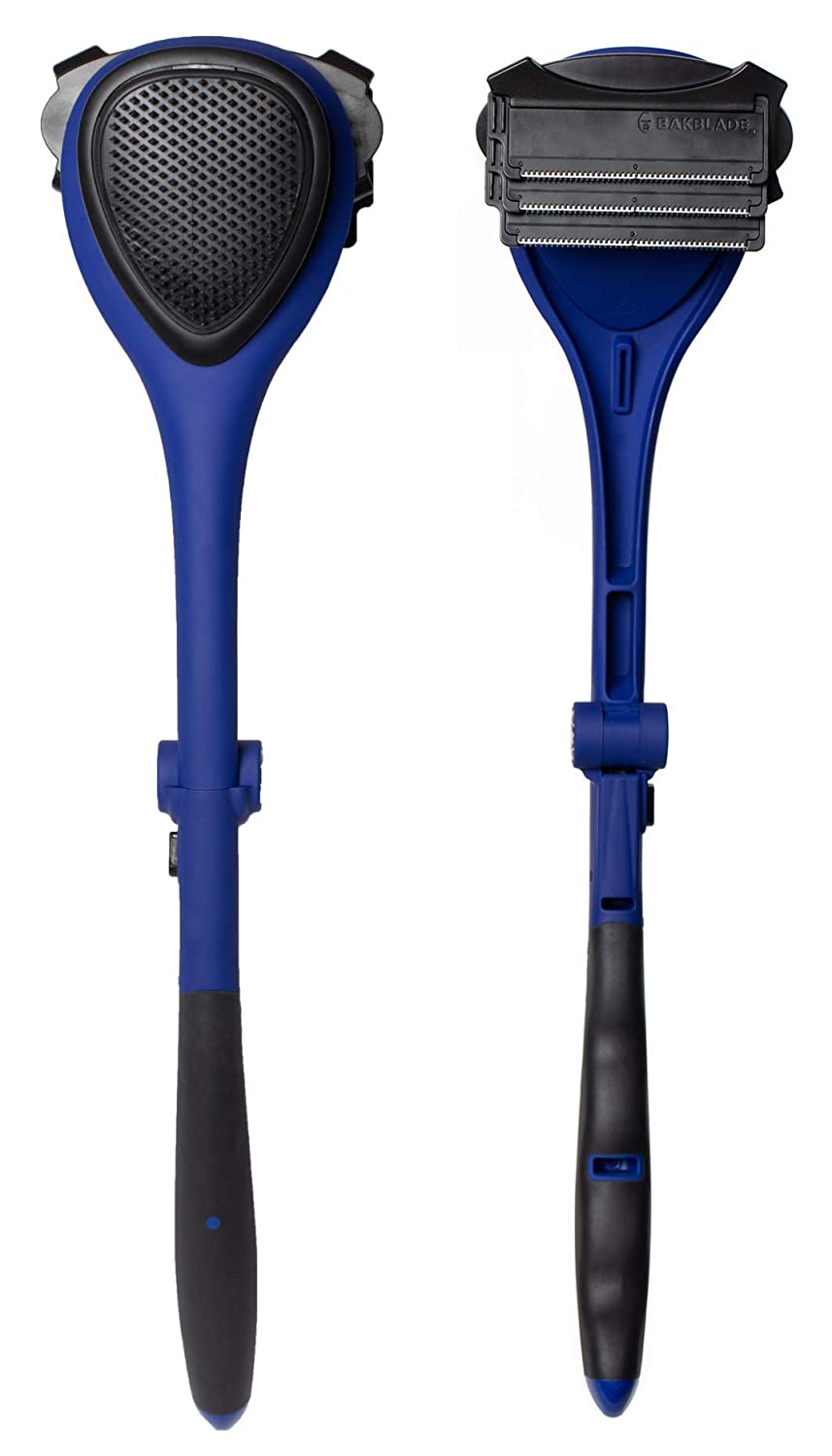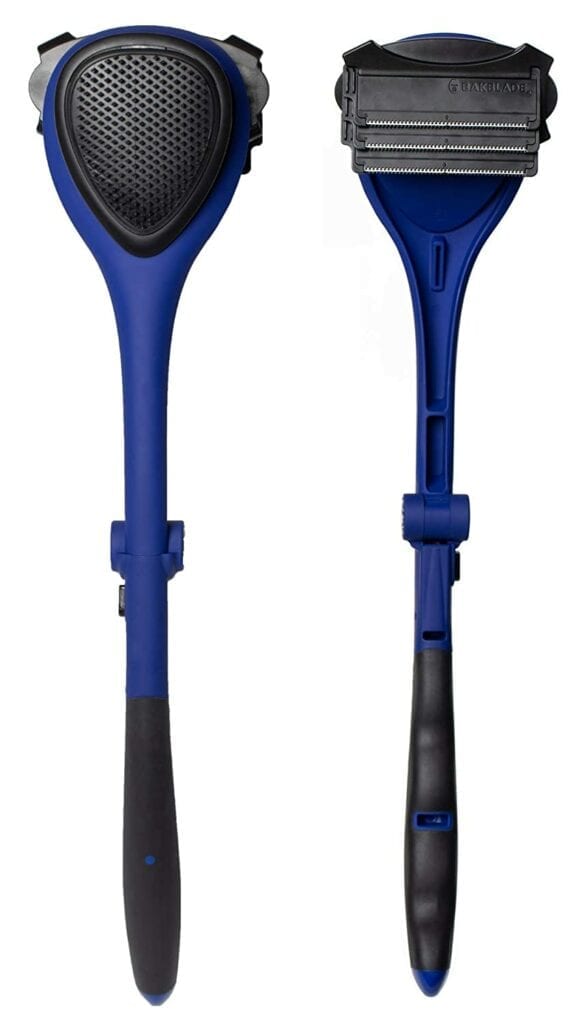 After having reviewed 47 back shavers (at the time of writing this) this is the most refined and best back shaver I have used. It has three blade cartridges stacked to cut through amount of back hair. I would rather pay more money and have some piece of mind knowing that I bought a good product. Get the Bakblade and you won't be disapointed.