Having reviewed many grooming products I've come across many that I consider very useful and practical hygiene and grooming tools. These must-have grooming accessories for men you probably don't have will highlight these products, as I think all or at least some of them would help benefit the modern man and his grooming.
I highly recommend every product listed below and I have personally used every product.
Take a look…
Quick Overview Of Products
Dr. Squatch Pine Tar Soap
Beard King Bib
Dopp Kit
LVL Neck Shaver
Meridian Trimmer
Quality Time Neck Hair Guide Supremium
Back Shaver (if you need one)
The best man soap I have ever used! Everybody uses soap, I know…but this soap is just notches above other soaps in scent and cleaning, especially if you are working with your hands and come home all grimed up. This soap will easily take care of that.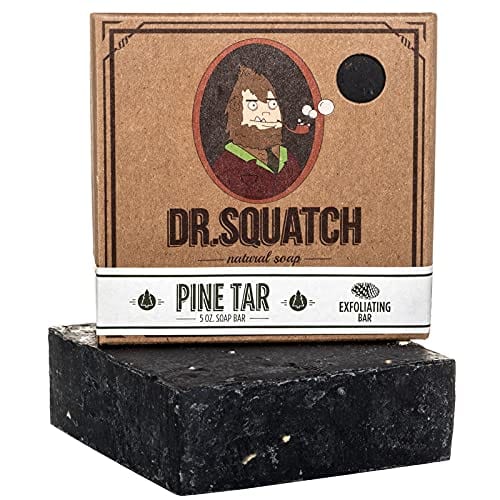 This soap really cleans the grit and grim of working men, as there are two exfoliants embedded within the soap. The oatmeal and sand do a real number on getting rid of grease and other dirt that other soaps don't even touch.
This smells like a man, as it has a pine smell that is great and refreshing. Don't be put off by the color though, as it is the result of the ingredient of activated charcoal which helps clean and detoxifies the skin.
There other soaps and products are great too! Check out my full review here, Dr. Squatch Pine Tar Soap Review.
Beard King Beard Bib
If you are a barbarian like me you often leave the sink littered with beard hair after trimming your beard. Despite your best efforts of getting every last hair there always seems to be some left. This needs to be in every man's bathroom!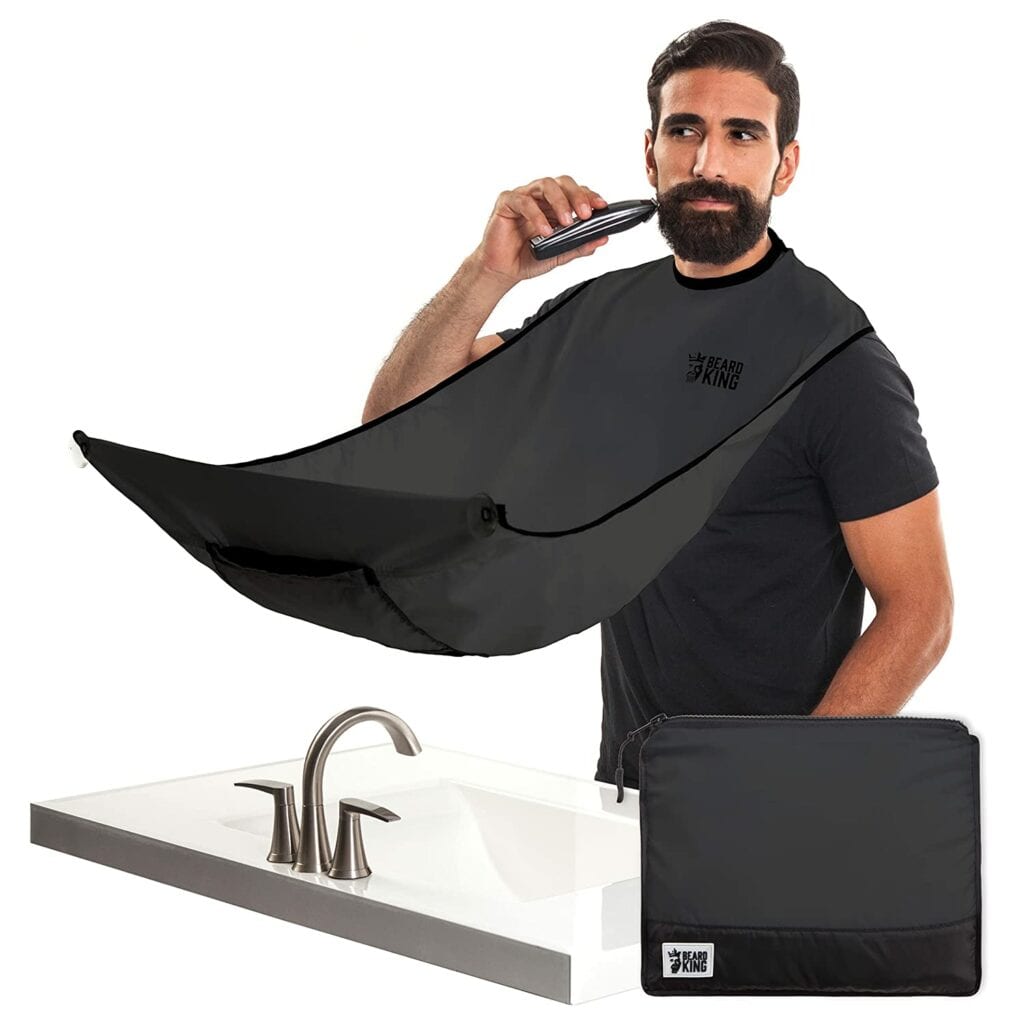 But now that doesn't have to be a problem anymore. As this bib will catch every last hair and cut clean-up time down to almost nothing, plus your wife will appreciate it as well. This simple device is worth every penny, as it is quality made and folds in on itself to stow away for the next beard trim session.
It sets up super fast and cleans up fast too! It caught all my beard hair while using a beard trimmer and is another great product I highly recommend.
I've recently written a full review located here, Beard King Beard Bib Review.
Dopp Kit
We as men sometimes need help keeping things neat and organized. Well, a Dopp kit will do just that and also keep you prepared for an expected or unexpected trip. A Dopp kit is also called a toiletry kit or bag and is used to store hygiene items in a separate container away from clothes.
Having a well-stocked Dopp Kit ready to go for trips really saves the hassle of packing it at a moment's notice. I have mine stocked ready to go with all the essentials. I wrote a very detailed post on What To Put In A Dopp Kit. It has a good checklist of essentials and non-essentials.
One of my favorite Dopp kits is the Habitoux Dopp Kit Men's Travel Toiletry Bag. This has many separate storage compartments to keep things well organized. This is made from a heavy canvas and has a waterproof interior lining. It also has great zippers YKK zippers and we all know the first thing to go wrong is the zipper unless it is a quality zipper and YKK zippers are one of the best. Check out the full review here, Habitoux Dopp Kit Men's Travel Bag Review.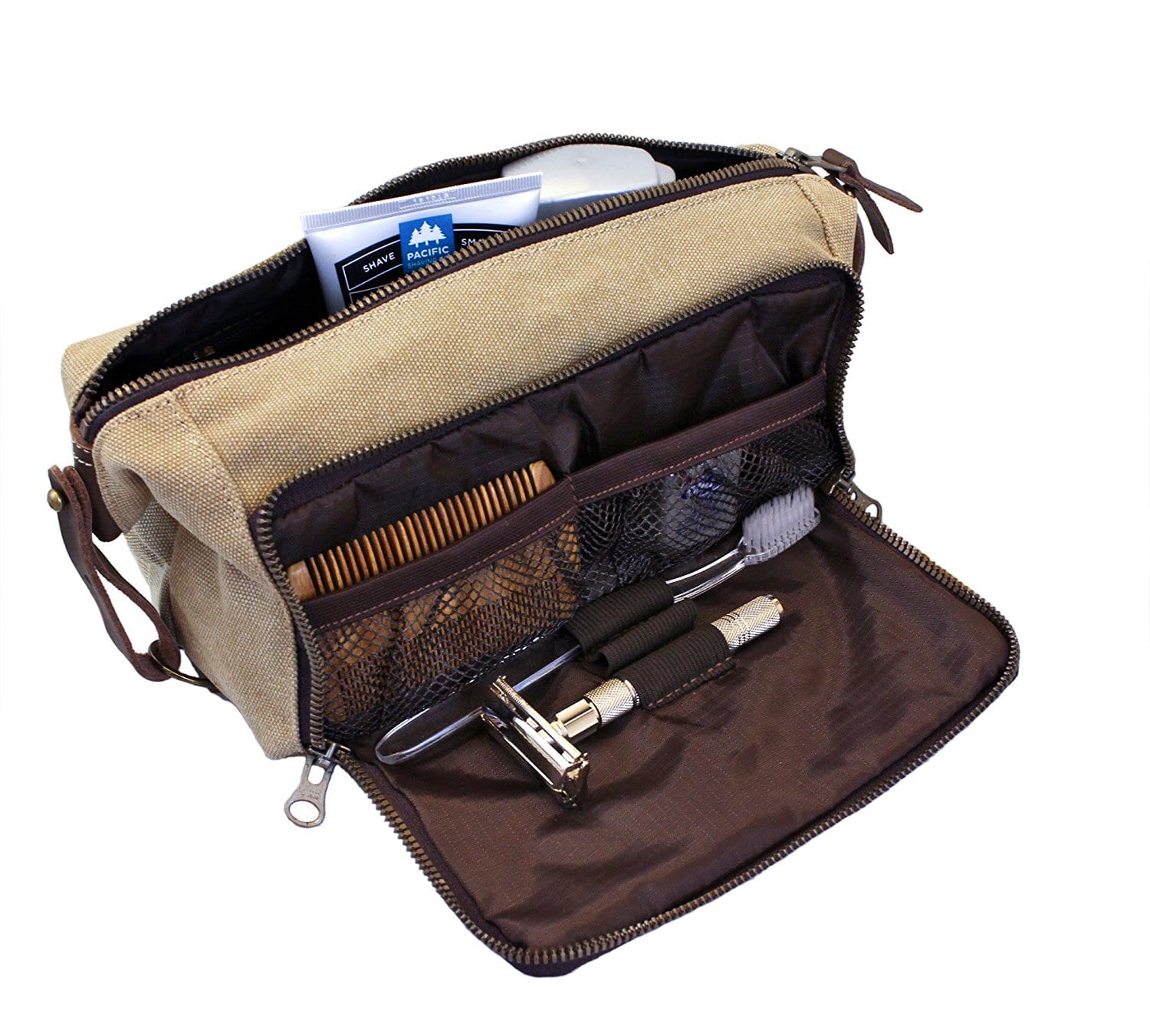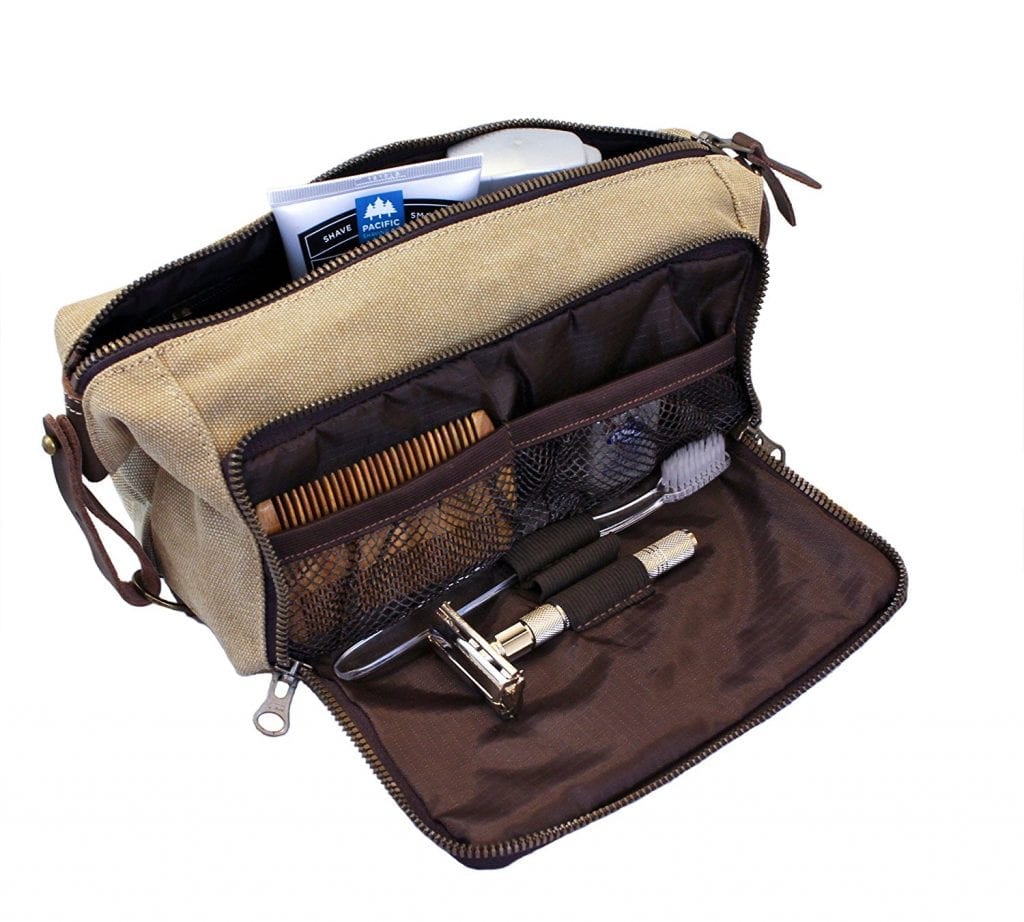 Another great Dopp Kit is the QS Store Dopp Kit, this has many compartments just like the one above. This one is slightly larger and made from leather. It is also water-resistant. A very nice Dopp kit.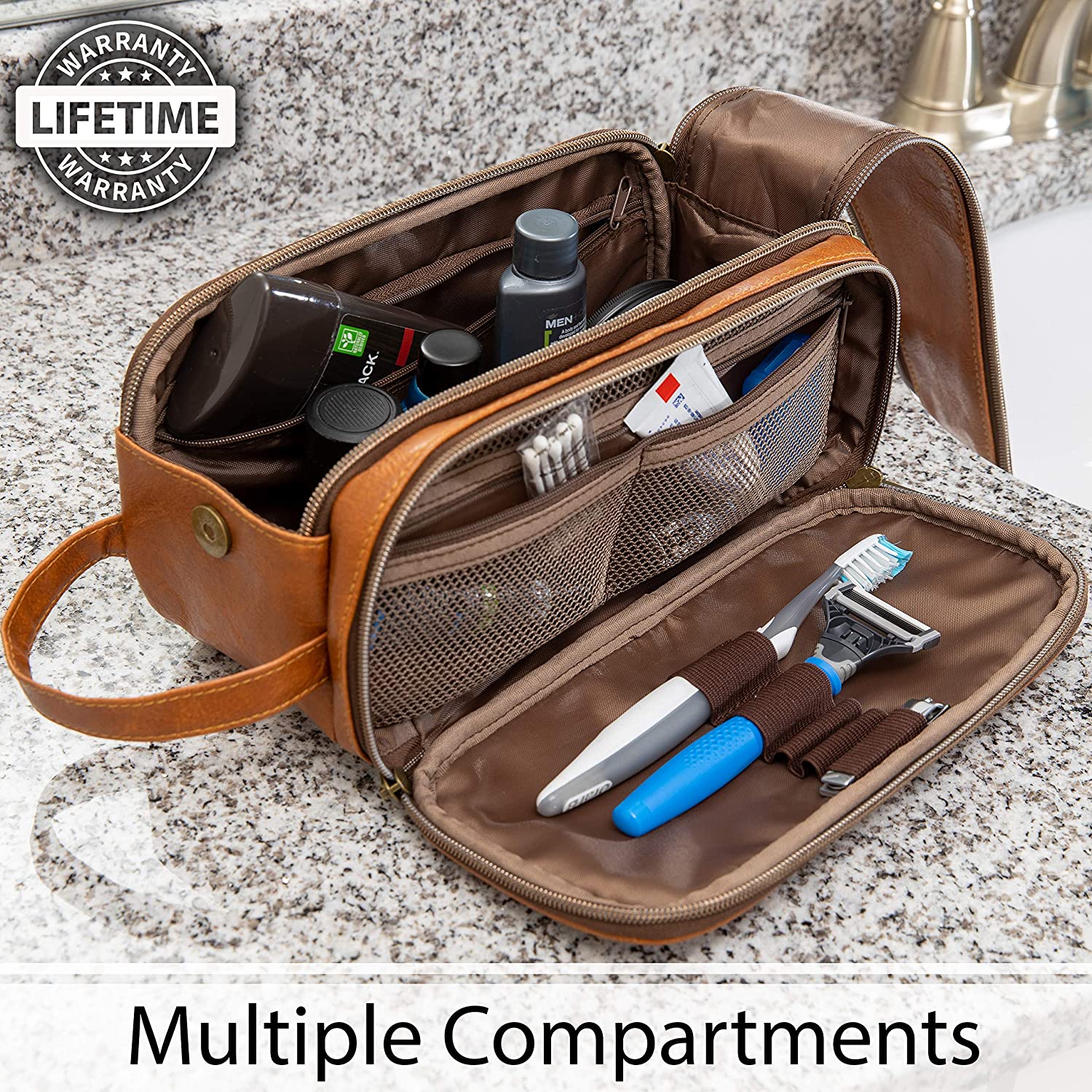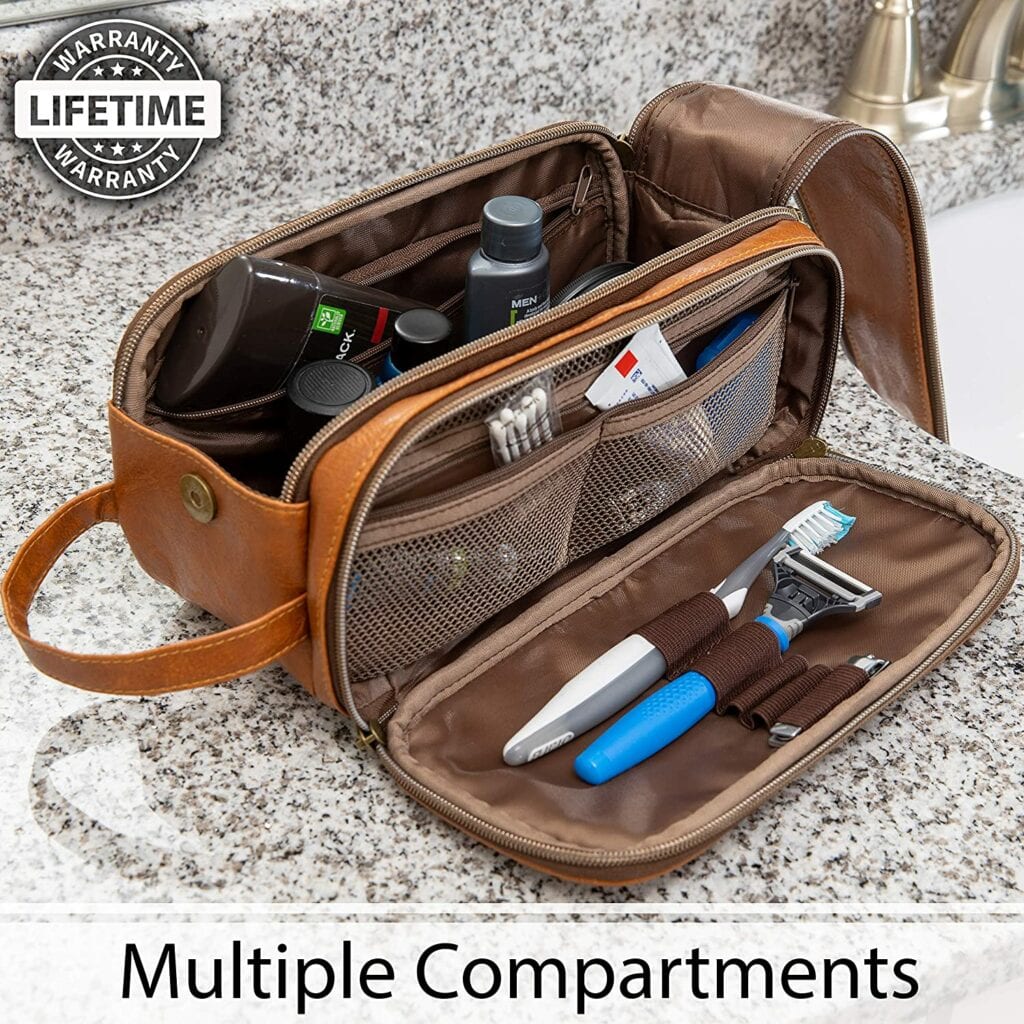 This is by far and away, my favorite recommendation on this list! A real must-have!
Do you cut your own hair? Or do you want to freshen up the back of your neck in between barbershop visits?
Then get this!
This device has delightfully changed my hygiene ritual for sure. I cut my own hair and that means I don't have a barber to clean up the back of my neck either. This can be a real hit-or-miss task but not with the LVL Neck Shaver. You get a perfect neckline each and every time.
With each time I use this I realize how much this thing just rocks. Works fast and makes shaving the back of your neck a snap.
The LVL Neck Shaver is a dedicated neck shaver and has three blade cartridges that fold around the neck to adequately shave the back of your neck and leave your neckline looking a professional barber did it. It does a phenomenal job of keeping the neckline even and well-groomed.
Neck hair seems to grow the fastest and can quickly become an unsightly mess. I normally use this once a week to maintain a clean look.
There are 3 purchase options with the starter kit and they are 12, 24, and 48 razor cartridges. As the LVL takes three razors at a time to properly work. This is a quality tool that performs.
Even if you don't cut your own hair you can clean up your own neckline in-between haircuts. Read the full review here, LVL Neck Shaver Starter Set Review.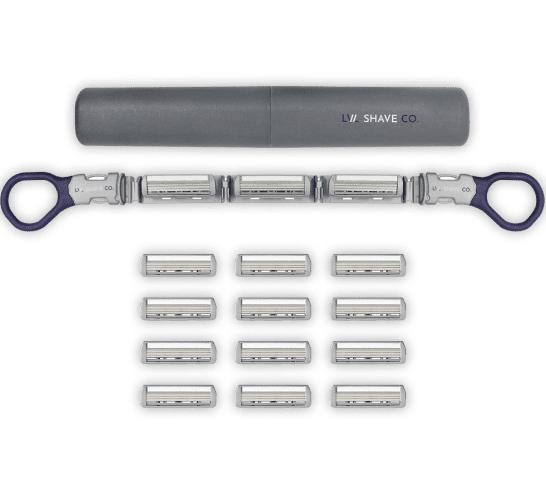 We have all been inundated with all the ball trimmers on Social Media posts but I believe this is the best one on the market today. Zero nicks, zero nicks, and a more quality motor and better blade.
This is a rechargeable trimmer that can be used all over the body, not just on the balls. It has a very comfortable handle that fits very nicely in your hand. It's waterproof and rust-resistant, so no worries there. Did I mention it has a powerful motor that has 6,000 strokes a minute? Yeah, it won't bog down at all.
When fully charged it will have a 90-minute run time and also has different size combs that come with it. Keep your junk looking its best with the Meridian Trimmer. To read more on this trimmer check out my full review here, Meridian Trimmer Review – Best Male Pubic Trimmer
Promo Code
Buy One, Get One 50% Off Just use the code HOLIDAY at Meridian. Offer expires December 15th at 11:59pmPT 2023.
Another neck hair hygiene product. Yep…but I have reviewed four neck hair guides and this one is simply the best. This is just a guide and doesn't come with any sort of razor or trimmer.
This is very easy to use and stays in place all the while being very comfortable on your head. This is made in the USA out of high-grade silicone. The headband has adjustable straps. Allows you to take care of your neckline and neck hair all by yourself with either a razor or hair trimmer.
Back Shaver
This site is mostly about back shavers and I would be remiss to not mention a must-have grooming tool like a back shaver. If you need one, that is. As I know not every man is cursed with back hair but for those that are you need to know there are quality back shavers out there that do a phenomenal job of getting rid of back hair.
Most Men Have No Idea This Even Exists
There are still men out there that have no idea there is a product that actually works and makes your back smooth and hairless in a matter of minutes and that you can do it all yourself.
So what do I recommend? After reviewing over 47 and counting back shavers I definitely have my favorite back shavers. Ones that work flawlessly and here is my top pick for a back shaver.
Bakblade 2.0 Elite Plus
Why does this back shaver just simply rock?
There are many reasons why the Bakblade 2.0 Elite Plus is the best back shaver on the market today but mainly it is because of how well it works. This just naturally shaves the back without thinking about it. As any man can simply just pick up this back shaver and go to town with it and in less than 10 minutes be hair-free on their back.
The ease of use and also the amount of thought really comes through after using this device. Bakblade has been around a while and they have had three different back shavers on the market, each one has been great and they just keep improving with each design. You can read more about this here, Bakblade 2.0 Elite Plus Back Shaver Review.
Key Features
A very close shave that also doesn't cut your back. This goes back to the very thought-out design and attention to detail.
The best handle! The most comfortable handle and it folds in half for easy storage or travel.
Long handle for easy reach of all areas of the back.
Multiple shaving cartridges stacked on top of each other (3 of them), for making short work of shaving your back even for the hairiest of backs.
Once you go over one area you can rest assured that area is hairless. It does its job!
Can be used both wet and dry. I prefer dry, FYI.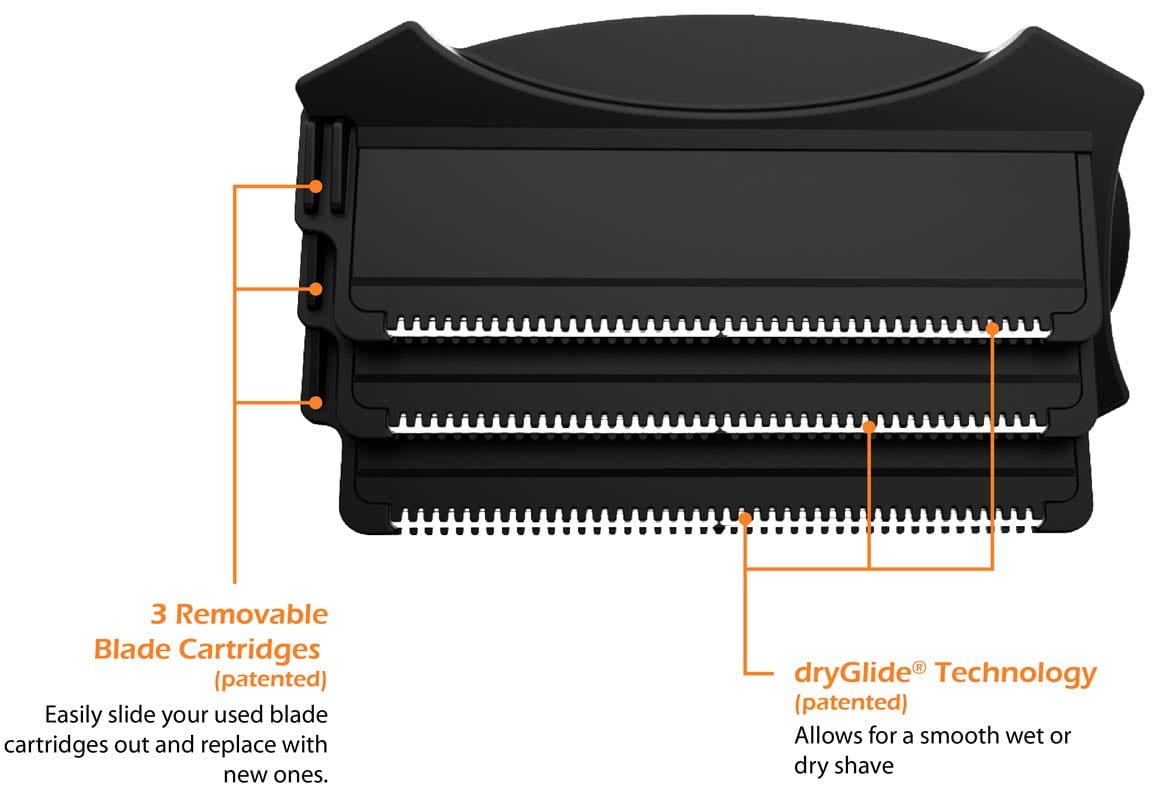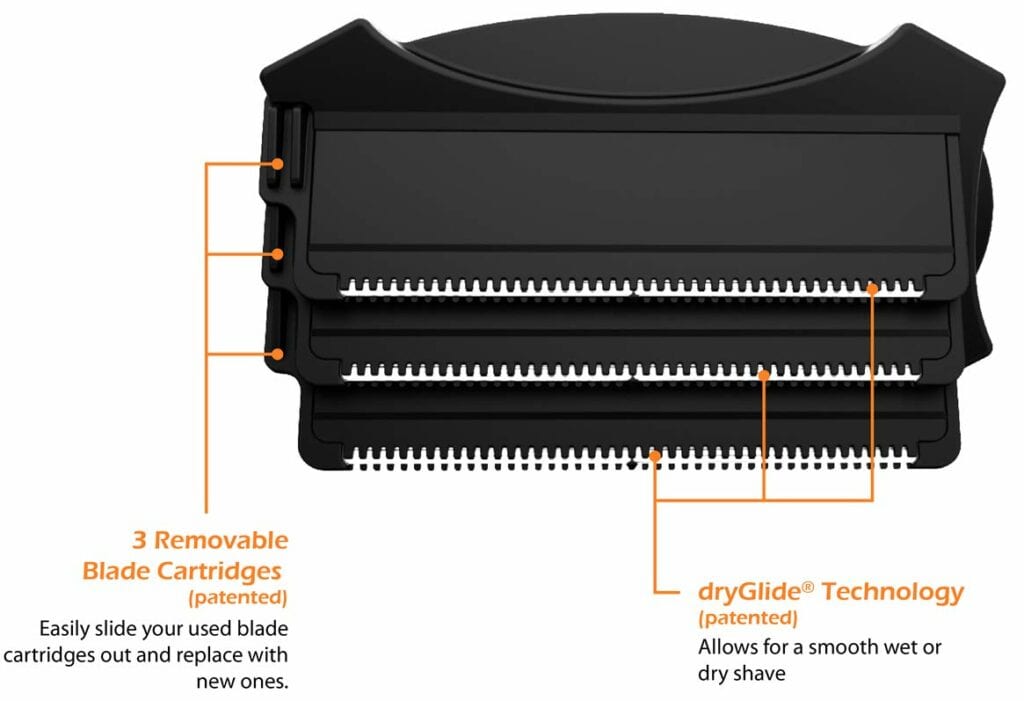 Do you have any must-have grooming tools you can't live without? Please share below, would love to hear from and try them out