Is It Time To Switch To A Different Toothpaste?
In this Primal Life Organics Dirty Mouth Toothpowder Review, I will highlight the potential positives and negatives of this product to see if it is worth trying and switching your toothpaste. I don't know about you but I am always looking for a better toothpaste, one that is natural, without fluoride, taste great, and works.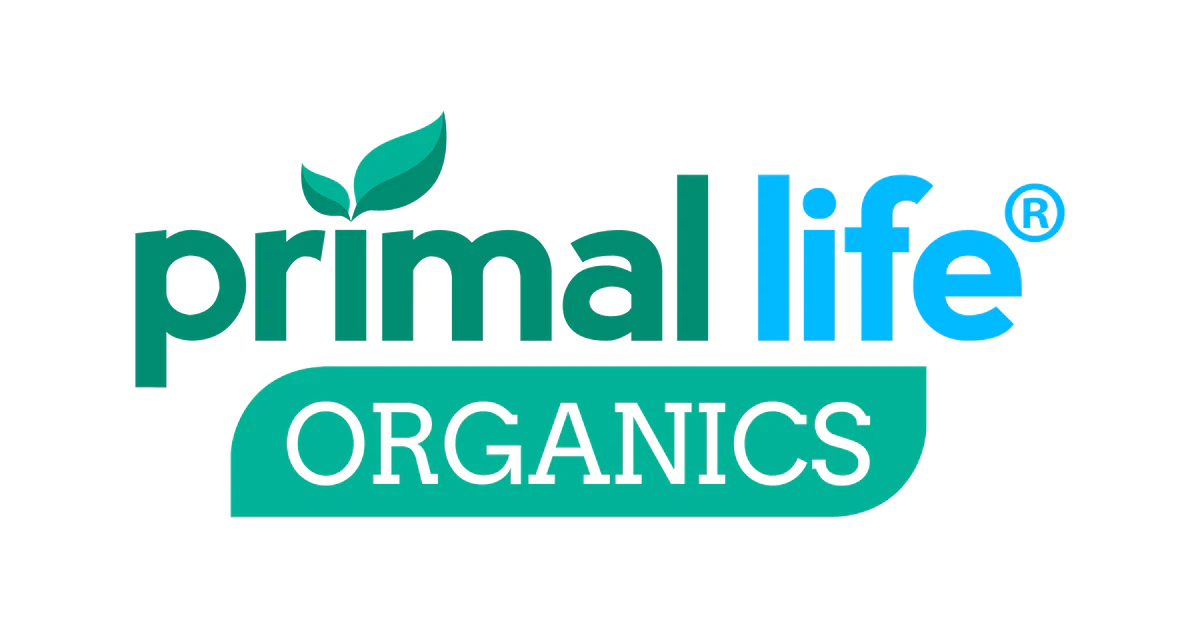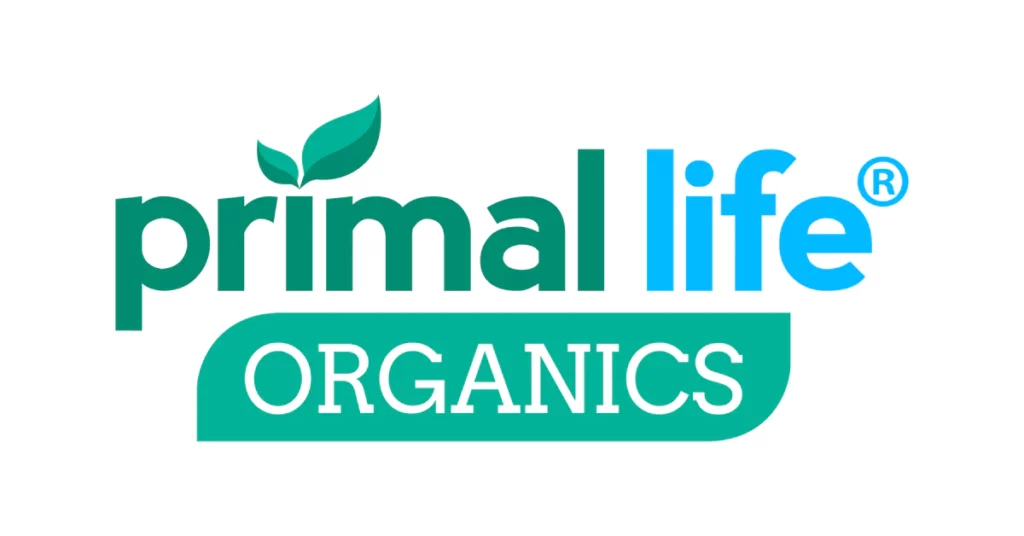 This is the first time I have used a toothpowder but I believe this is an amazing product so keep reading to find out more.
Full Disclosure
I have recently joined the Primal Life Organics affiliate program and will earn a small commission through links on this site. This is how I keep bringing new and interesting products because I often have to purchase the products with my own money to actually review them. My website is 100% about bringing honest reviews to the internet.
What Is Primal Life Toothpowder?
Primal Life Organic Toothpowder is a dry powder that is sold in three sizes. A mini which is 0.25 oz., a 1 oz., and a 4 oz. Family Sise. It also comes in eight different flavors and varieties. It is made with simple natural ingredients that help clean, whiten, and remineralize your teeth. This also leaves your mouth after using it in an alkaline state to reduce cavities.
You will not find any artificial flavors, carrageenan, triclosan, SLS, foaming agents, colors, or added preservatives.
What Flavors Are Available
As I said above there are currently eight different flavors and varieties to choose from.
Polished Peppermint.
Whitening Peppermint (Charcoal)
Sparkling Spearment
Whitening Spearmint (Charcoal)
Unflavored
Fruity Bubblegum
Sweet Peppermint
Sweet Spearmint
How Do You Use It?
Basically, you wet your toothbrush and shake off the excess water then just dip your toothbrush into the container of Primal Life and brush your teeth. You do not need excessive amounts on your toothbrush to adequately brush your teeth. Primal Life recommends either dipping half or 2/3 of the toothbrush bristles be covered. So not much.
You do not need to cover the entire toothbrush with the toothpowder. You can if you want but it is not needed.
Then simply brush for 2 minutes. Spit, rinse and enjoy.
Ingredients
Simply to understand ingredients. Basically, there are three types of clays in the list of ingredients (Bentonite Clay, White Kaolin Clay, & French Green Clay (Montmorillonite)). Hydroxyapatite is a form of calcium.
Sparkling Spearmint (mini, 1oz, 4oz): Bentonite, Kaolinite, Sodium Bicarbonate (Aluminum-Free Baking Soda), Nano-Hydroxyapatite, Montmorillonite, Mentha Spicata (Spearmint) Oil*
Freshly Unflavored (mini, 1 oz, 4 oz): Bentonite, Kaolinite (White Clay), Sodium Bicarbonate (Aluminum-Free Baking Soda), Nano-Hydroxyapatite, Montmorillonite (French Green Clay)
Sweet Peppermint (mini, 1 oz, 4 oz): Bentonite, Kaolinite, Sodium Bicarbonate (Aluminum-Free Baking Soda), Nano-Hydroxyapatite, Montmorillonite, Luo Han Guo (Monk Fruit), Mentha Piperita (Peppermint) Oil* 
Fruity Bubblegum (mini, 1 oz, 4 oz): Bentonite, Kaolinite, Sodium Bicarbonate (Aluminum-Free Baking Soda), Nano-Hydroxyapatite, Montmorillonite, Luo Han Guo (Monk Fruit), Citrus Paradisi (Grapefruit) Oil*, Eucalyptus Radiata (Eucalyptus) Oil*, Canaga Odarata (Ylang Ylang) Oil*
Sweet Spearmint (mini, 1oz, 4oz): Bentonite, Kaolinite, Sodium Bicarbonate (Aluminum-Free Baking Soda), Nano-Hydroxyapatite, Montmorillonite, Luo Han Guo (Monk Fruit), Mentha Spicata (Spearmint) Oil*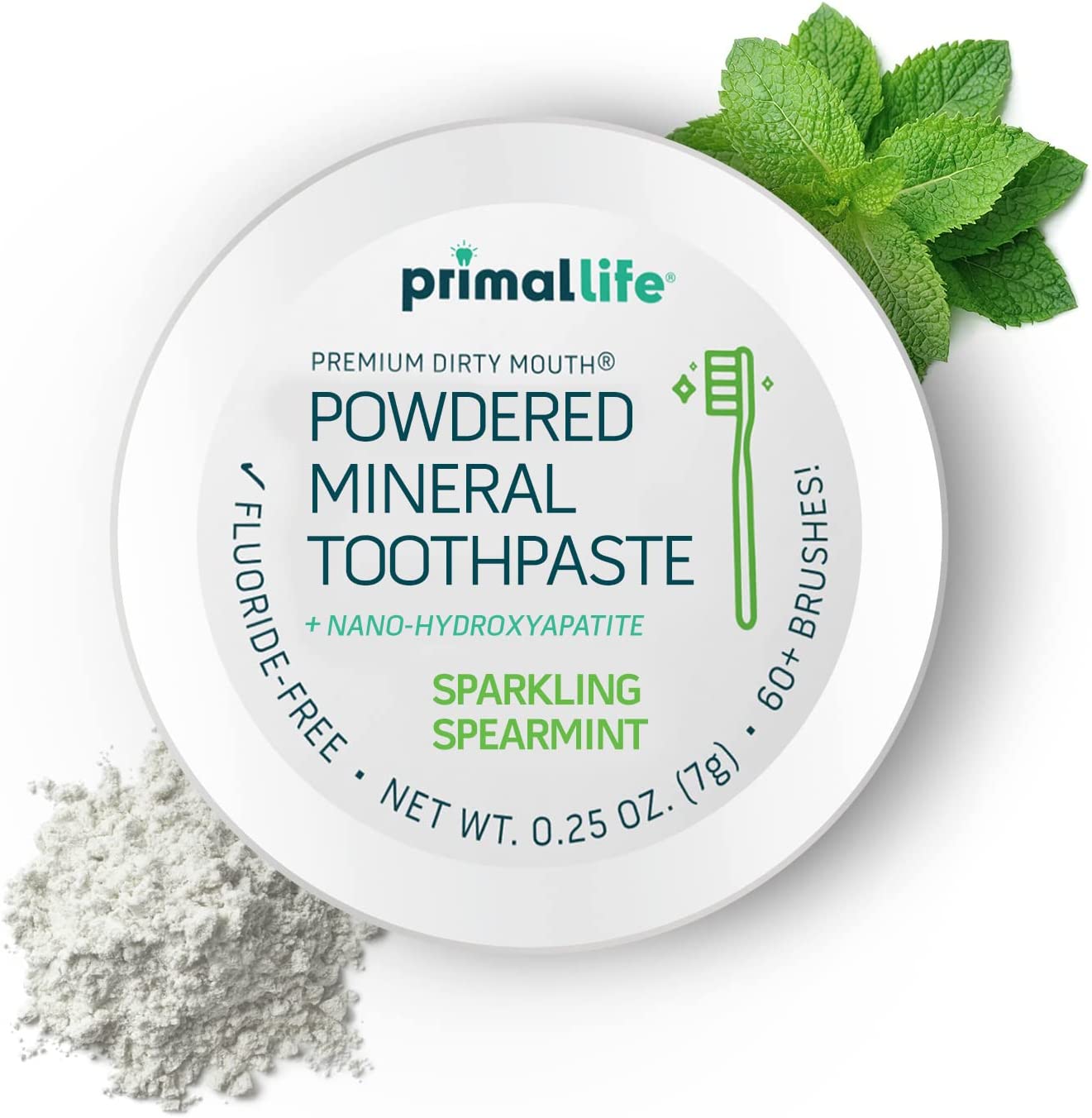 How Well Does It Work? Worth Getting? My Experience
I've been on the search for better toothpaste for decades. I initially refused to use any fluoride toothpaste and this sent me on a long journey to find a natural working toothpaste or even a toothpowder for that matter. Whatever works and is healthy…right?
Well, it meets those requirements and I feel this is the best toothpaste/toothpowder I have ever used.
Why is that?
Cleans your teeth very well. The best toothpaste I've ever used.
Natural – Great list of natural ingredients.
No fluoride.
Alkalises mouth. Promotes the optimal micro-biome in your mouth without killing the good bacteria.
Remineralizes your teeth.
Whitens teeth.
I've used a lot of different natural toothpaste and none have made me feel as excited as this product does because they either miss the mark on one or several of these aspects.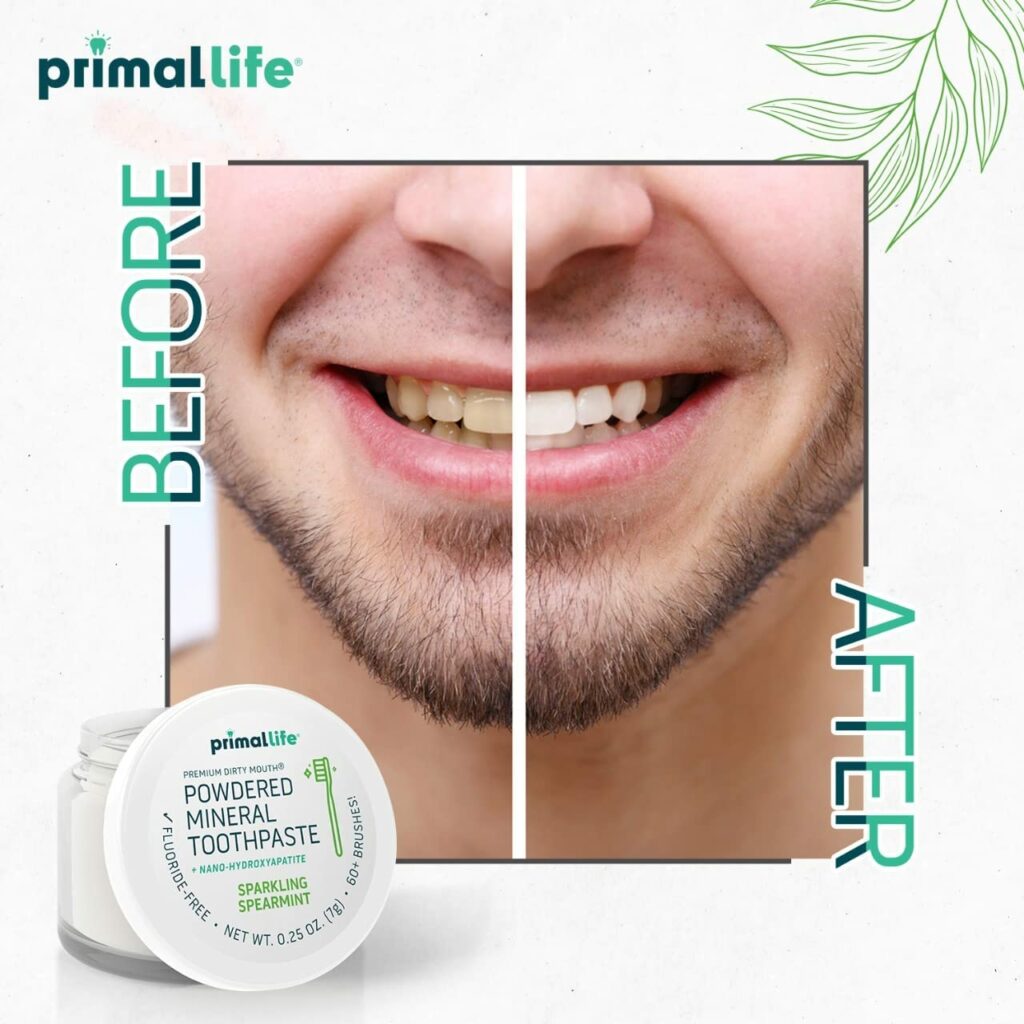 Mouth Feels So Clean
Right after the first time I used this and every time after I notice how clean my mouth feels. This I feel is the most important aspect and biggest selling point. It is very very close to how you feel after having the dentist clean your teeth professionally. This to me is almost an addictive quality that really boosts my confidence level.
I love this feeling as it makes me confident and more ready to face the day knowing my mouth is clean. I don't get this feeling with other toothpaste, or at least to this level.
No Complicated Ingredients – Just Natural Easy To Understand Ingredients
All of the toothpowders have simple to understand list of ingredients. Meaning the ingredients are natural and not some man-made chemical concocted in a laboratory.
No sugar or xylitol (very toxic for dogs) is used. They use an extract of Monk fruit which is sugar-free.
Did you know Fluoride can cause white, brown, or yellow spots on teeth? Years ago I was getting these white spots on my teeth only to reveal by research what was causing it. Yep, fluoride. I was using fluoride toothpaste along with my dentist's recommendation for a mouthwash that was loaded with fluoride. Fluoride overload!!!! I quit using fluoride in any product and my teeth returned to normal.
Fluoride is a very controversial topic and has a deep rabbit hole none of which I will go into here. But know this I have quit using fluoride for over a decade and I haven't had one cavity over this time frame.
Teeth Whitening
My teeth are getting more and more stained, as the years of drinking coffee and using tobacco products have stained my teeth. I have used other whitening toothpaste with very limited success. After using this for some time I really noticed a difference in the whiteness of my teeth.
This actually works by taking the years of staining off my teeth.
Overall
I really love using any of Primal Life's Toothpowder. It's that good! Nothing cleans your teeth like this no other toothpaste comes even close to how clean your mouth feels after using it. There is just a level of smoothness that other toothpaste doesn't even come close to. Once you know…you know!
For this reason alone I highly recommend it! I used this toothpowder with both a regular toothbrush and an electric toothbrush and they both worked great.
The taste is very good, not overly minty for the mint lineup of toothpowders and the others are great too. Sometimes I enjoy not having my toothpaste have a sweet flavor and sometimes I just enjoyed it without. For new users of more natural toothpaste, you might miss the foaming action of big-brand commercial toothpaste. This foam is usually created with chemicals and is generally not the best for you.
With no major negative of using this product Primal Life Organics delivers a super rock solid toothpowder. I love using it and I think you will too.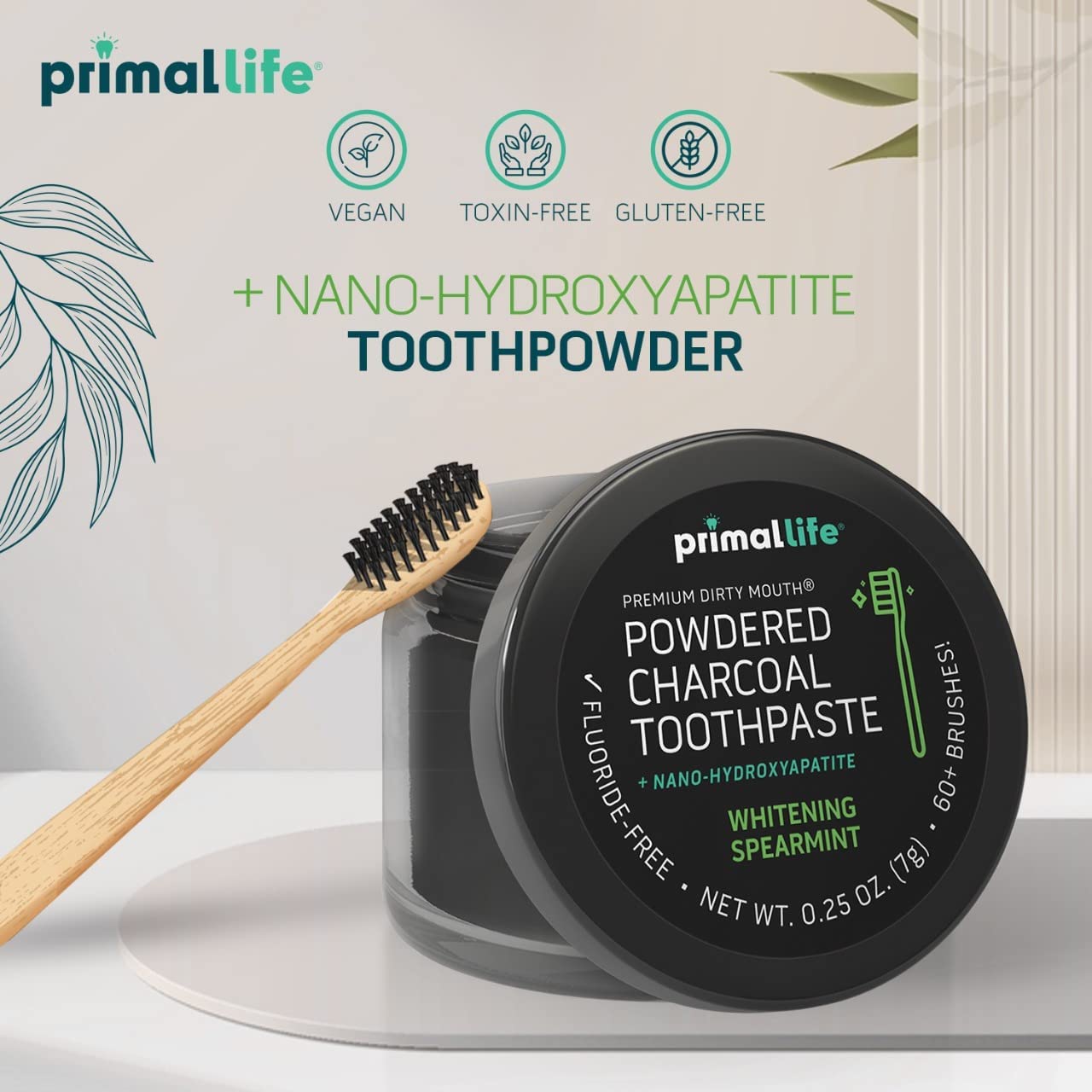 Pros & Cons
Pros
Organic natural ingredients. Simple to understand.
Easy to use. No more squeezing tubes.
Leaves your mouth feeling super clean, just like after visiting the dentist's office.
Whitens your teeth. I've been using this for over two weeks now and I've noticed a significant change in the color of my teeth.
3 different sizes to choose from 0.25 oz., 1 oz., and 4 oz refill family size.
Trial sizes (0.25 oz.) are available. I love that when first trying a new product buy the smallest possible size, this way it is both cheaper and smaller. Until I know if I like using the product.
8 different varieties and flavors to try. Something for everyone.
It will not damage your enamel as the Relative Dentin Abrasivity (RDA) is under 200.
30-day guarantee.
Free shipping over $99.
Gluten-free.
Glycerin-free.
Vegan.
Great information can be found on their website about their products. I love to see this and points to a really strong and stable company.
Can be used with an electric toothbrush.
Safe for toddlers, kids,s and or babies.
You do not need a lot of toothpowder on your toothbrush to brush your teeth.
Sugar-Free!!! Monk fruit is used as a sweetener, which has no sugar in it.
I love that they have an unflavored variety for those minimalists out there.
This really helped my morning breath using it before I went to bed at night. I noticed a significant improvement in the feeling in my mouth and breath.
Fruity Bubblegum would be a great flavor for kids or adults. A very friendly kid's flavor that any child would love without sugar in the list of ingredients.
The flavors are all pretty good, at least the ones I tried.
Full product support with a great website, phone number, and chat.
Perfectly safe for people with braces, dentures, and crowns.
If you like Primal Life Organics, they also have a rewards program that can help you save money over the long haul. Just sign up for it.
Cons
Some people might experience sensitive teeth after using Primal Life Organic Powdered Mineral toothpaste. This is because of a "film" which prevents your teeth from demineralization. This will go away in time and teeth will become much stronger while using Primal Life.
The product is not meant to be ingested or swallowed. FYI Just like most other toothpaste, not a huge problem but it needs to be addressed.
No foaming action. People switching from big brand names toothpaste to this natural toothpowder will miss the foam. I don't care for foaming action and don't miss it at all.
Being this is a powder you could potentially spill it and create quite a mess as compared to toothpaste.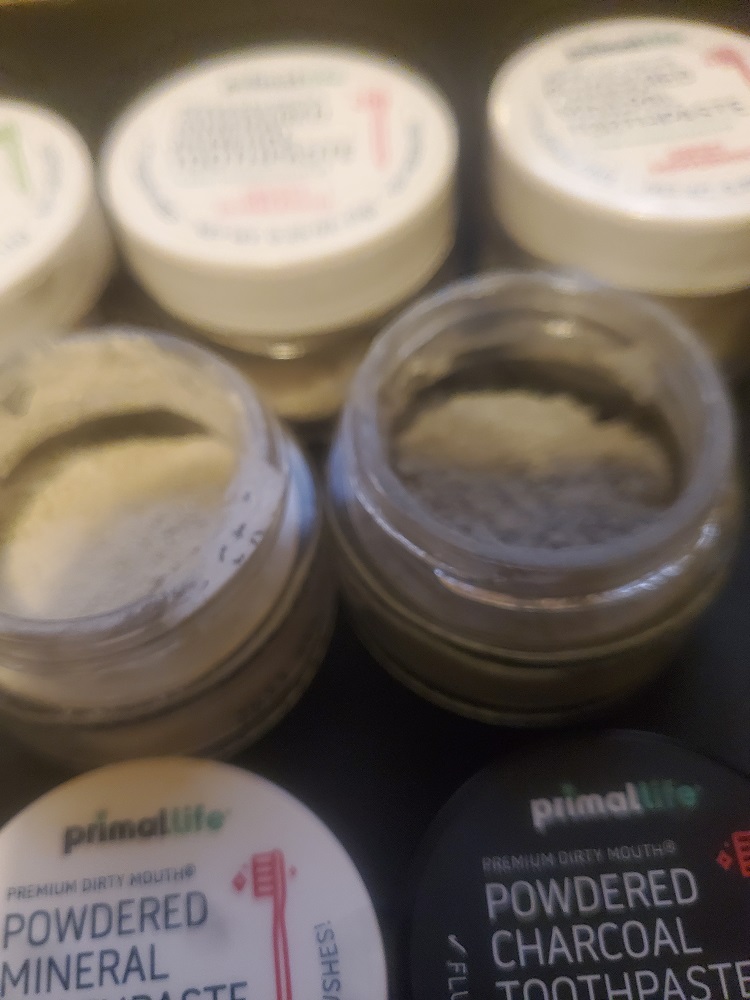 Other Dental Products From Primal Life Organics
Primal Life Organics has a huge lineup of dental products from teeth whitening systems to a Dental Detox Kit. All products are natural and I can't wait to try more of their products.

A Product You Might Find Interesting…I Know I Did
I don't mean to hijack this review but this ties in very nicely with this one.
Hostage Tape is for people that sleep with their mouths open. The tape is perfectly designed to have enough strength to keep your mouth shut but for also easy removal even with facial hair. I have recently reviewed this product on my website found here, Hostage Tape Review – Sleep Hack For Better Sleep & Health?
If you suffer from morning breath, snoring, or poor sleep then taping your mouth with Hostage Tape before bed is going to help you. This really helps promote a better micro-biome in your mouth, which is very beneficial in many ways. Such an amazing product!
The Final Shave
Once you have tried this toothpowder you won't ever go back to your old toothpaste!!!
This Primal Life Organics Toothpowder has re-energized my whole mouth care routine and I actually look forward to using it. I personally believe this has greatly improved my oral health and I have found what I believe is the best toothpaste/toothpowder on the market. Just wish I had found it sooner…but better late than never.
Give Primal Life Organics Dirty Mouth Toothpowder and try. I think all the positives really stand out and once you use it, you will see what a fantastic product it is. In this Primal Life Organics Dirty Mouth Toothpowder Review I have listed all the positives and negatives and truly shown this is a great product.
I highly recommend it!!! As this is going to be a constant stable in my household.

If you have any questions or comments I would love to hear them below.