What Is Quality Time Beard Neckline Shaper?
This product is for any man with facial hair looking for a sharper cleaner neckline either with a beard trimmer (stubble) or shaved. This highly adjustable for the amount of neckline you want for yourself. It is a simple but effective device that uses a flexible strap with a v-shaped plastic template that attaches to your head to help maintain a consistent and clean neckline. This product is made by Quality Time and is sold on Amazon.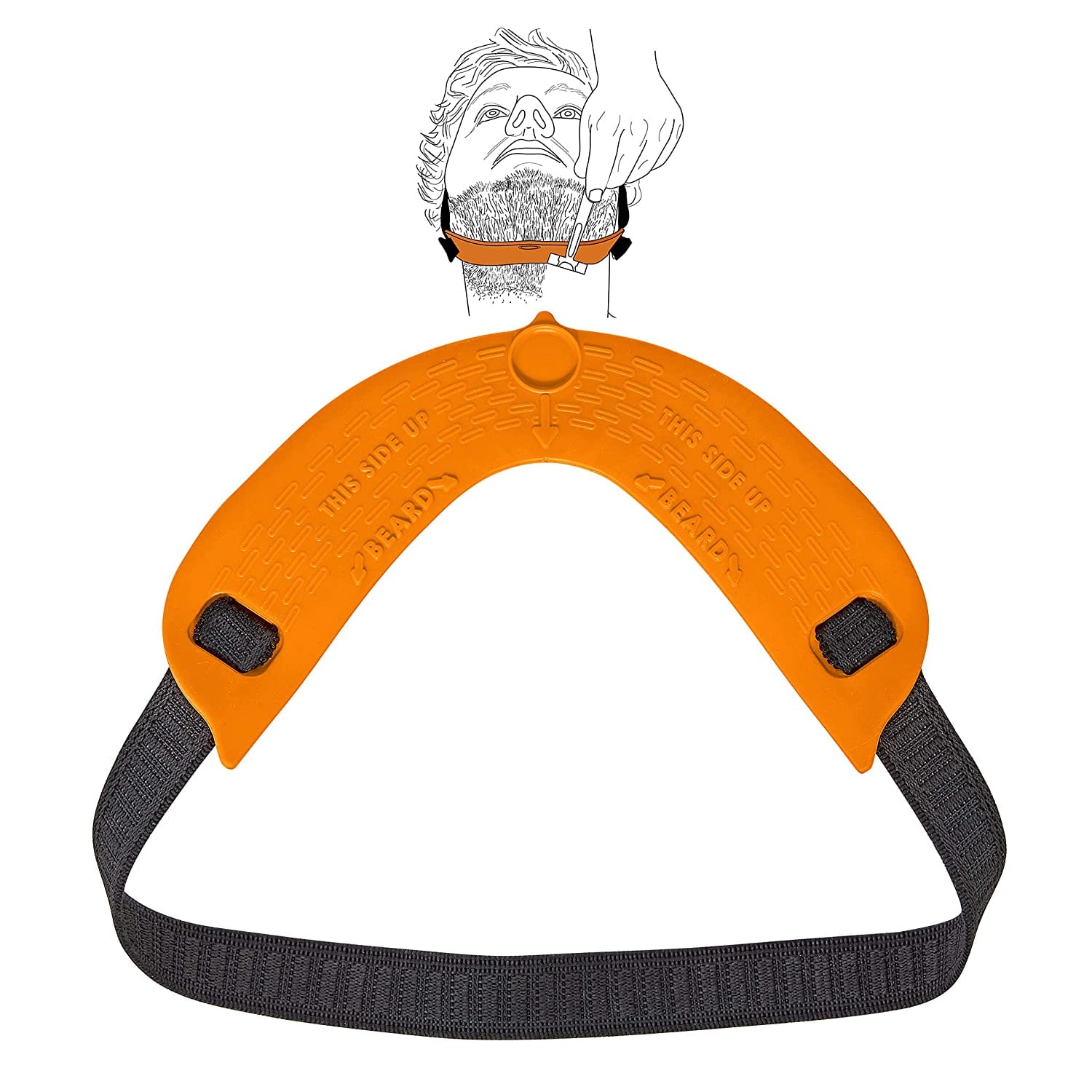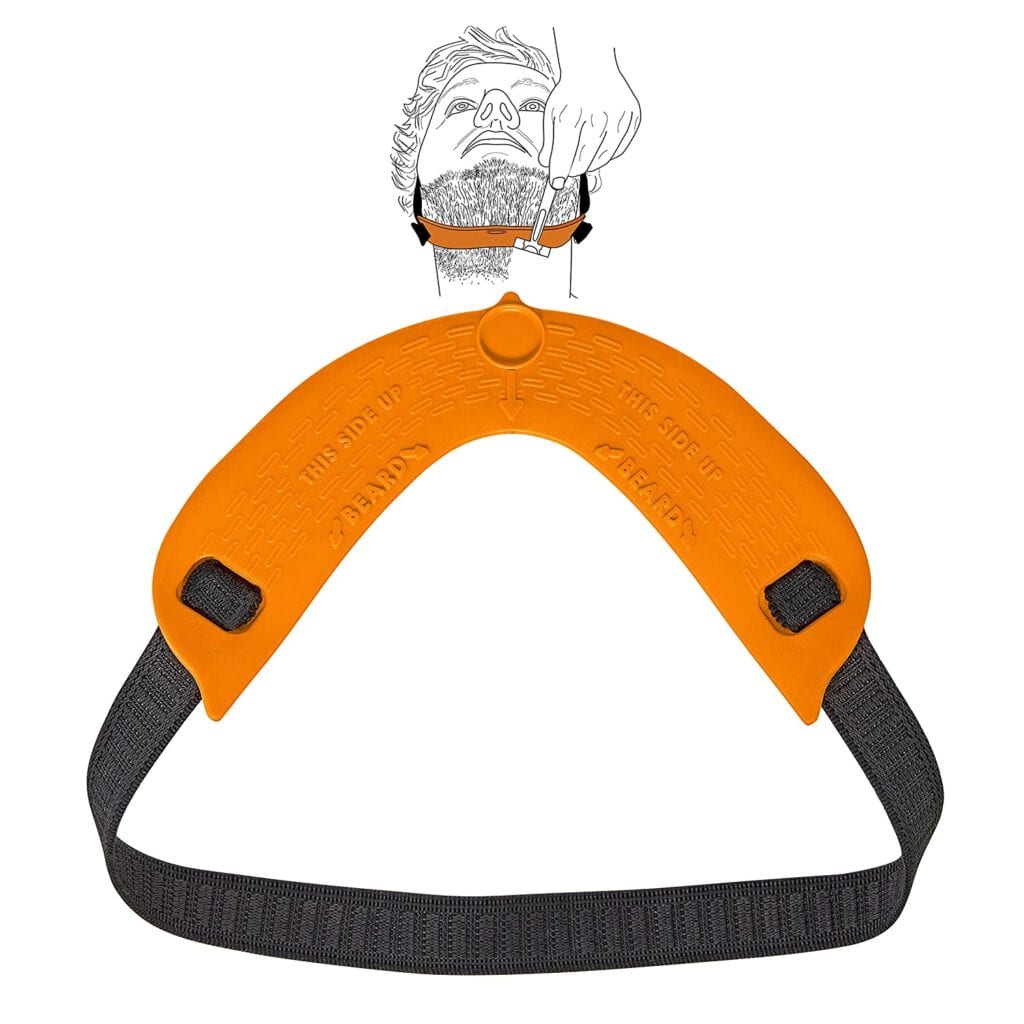 This product can be used with an electric beard trimmer, hair trimmer, or razor to get the desired results.
Who Needs A Beard Neckline Shaper?
This is can be for any man with facial hair. Also, anybody that has a problem getting consistent neckline from shaving and/or trimming their beard or neckline.
Quality Time also makes a neck hair guide for the back of your neck. I loved this product and you can read more about it here Quality Time Neck Hair Guide Supremium Review.
What Is All Included?
1 – Quality Time Beard Neckline Shaping Template
1 – Set of Instructions
My Opinion On How Well It Works
I have struggled when I was younger with trimming my beard and often wished someone would teach me or if there was a product to make it easier to properly trim my beard with. But there was no mentorship for me, I had to struggle with bad trim jobs and poor technique, leaving a less than desirable look. I believe this product would help young men looking at attaining a clean fresh look with their beards
So, how did it perform?
I had a slight problem at first but quickly resolved the issue with this Beard Neckline Shaping Template. I didn't have it properly where I wanted it as the middle of my throat was longer than the sides. But after a simple adjustment, I got my desired look with my beard line.
This template was very comfortable and wasn't too tight or too loose after adjusting the straps properly. I was worried I wasn't getting a nice clean line under my chin, but I paid close attention to do a super thorough job of using both a trimmer and a standard beard razor. I went shaving up first vertically as I went tight against the template I also went horizontally along the edge carefully both with the trimmer then with the razor blade.
Pros & Cons
Pros
Love the set of instructions included with this product, as there are diagrams and larger print for easy reading and following the instructions. Especially for my aging eyes.
Very comfortable strap, I had no discomfort wearing this.
Adjustable to fit any size head. I have a large head and there was plenty of room left for an even larger head.
Once properly fitted to the size of my head it never moved, as it stayed in place using both a trimmer and a razor blade.
The plastic template piece gave me the desired look and was also comfortable wearing.
Lightweight.
Cons
I had a spot on in the middle of my throat that was quite a bit longer than the sides of the front of my neck. I must have put it on wrong and/or didn't adjust it correctly. I know amateur night, right? But this was my first time and didn't have it on right. This will get better with using it more often. But thankfully it was longer and easily fixed by a simple adjustment.
Beard Neckline Tips
I had to adjust the straps to get a tight enough fit for this to remain on my head without moving. Also, pay close attention to adjusting the straps evenly. As you want the same amount of strap hanging off the ends equally to have symmetry on both sides of your neck.
Also making sure the ends of the orange plastic are spaced equally this isn't hard if you put your finger in the finger groove and center that in the middle of your chin.
While trimming or shaving your neck with the Quality Time Neckline Shaper be sure to go over area at least twice and also adjust from going horizontal and both vertically. This will ensure you get the best results.
The Final Shave
You won't look cool using this but you will afterward, as your neckline will be straight leaving little to no room for error. I would highly recommend this product for men looking to have a better neckline, especially younger men. As they lack the experience of having refined their trimming and shaving over decades.
This product will help man feel more confident as it does a good job. I think everybody that uses this is pretty skeptical, but will be won over after seeing the results..
Wish this was around when I was younger and first learning about shaving my beard.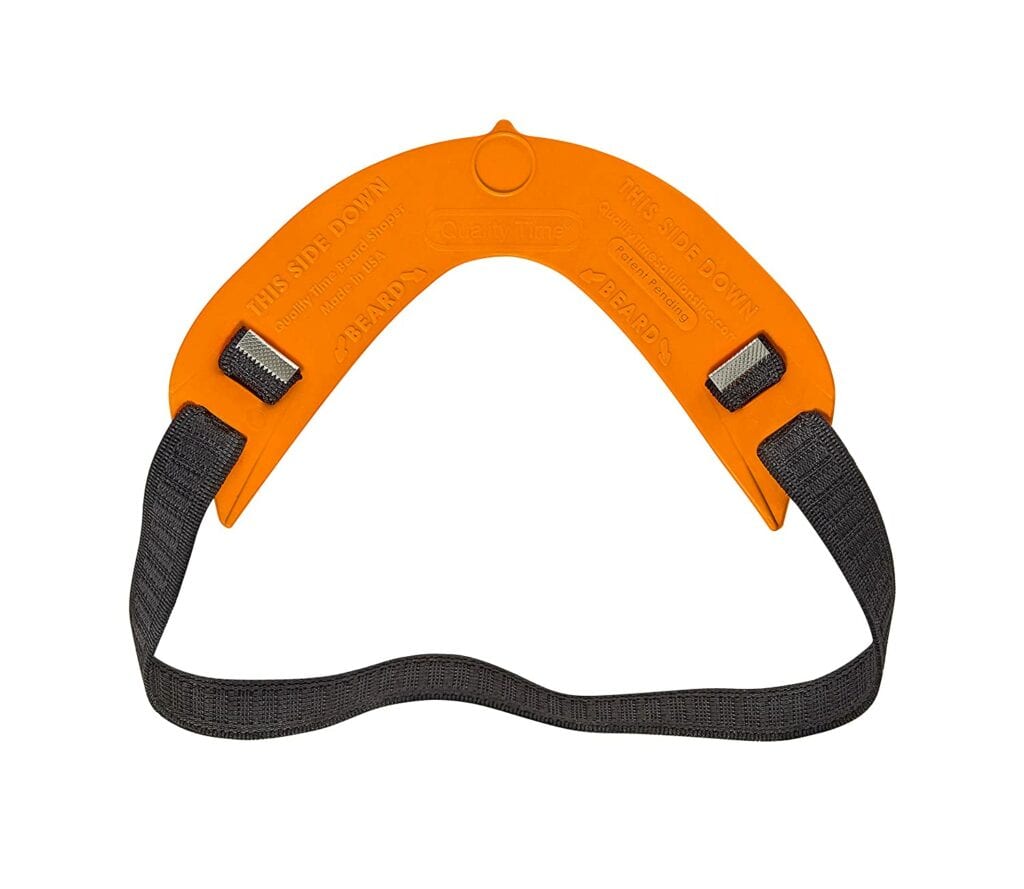 Any questions or comments please leave them below.