Is This A Good Natural Deodorant That Works?
Today we are focusing on another line of deodorant, Think Deodorant also called Thinksport Natural Deodorant. I haven't seen any advertisement for this and in fact, I have never even heard about this before. I just love finding new natural products to use and review. So stay tuned and keep reading this Thinksport Deodorant review to find out if can hold the line.
Affiliate Disclosure
I am currently not affiliated with Think…yet, but I have applied to their affiliate program. I only review products I have used, purchased, or received. I never write about products that I haven't used. I post unique pictures proving I own the product. I also purchased the deodorant shown below with my own money to try and review this product. I pride myself and this website on being honest and forthright.
What Is Think Deodorant?
Thinksport deodorant or Think deodorant comes in standard 2.65 ounces deodorant dispensers. This I would call a medium-density deodorant. Meaning it is easy to apply and generally last longer than a soft-density deodorant.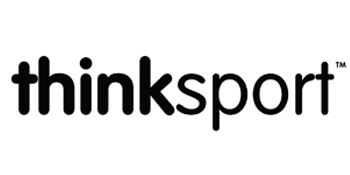 The ingredients in the deodorants are non-toxic and formulated with ingredients rated either 0 or 1 by EWG's Skin Deep database. So, it is pretty safe. This is the first time of hearing of the Environmental Working Group. They are basically a watchdog group that researches and advocate for safe products.
Think uses magnesium in its deodorant and proudly states that on its packaging. Magnesium is an effective odor neutralizer and much safer than aluminum. People that have low levels of magnesium usually have stinker sweat too. Magnesium helps maintain healthy skin, nails, and hair too.
Scents Available
I believe there are currently 7 deodorant scents available.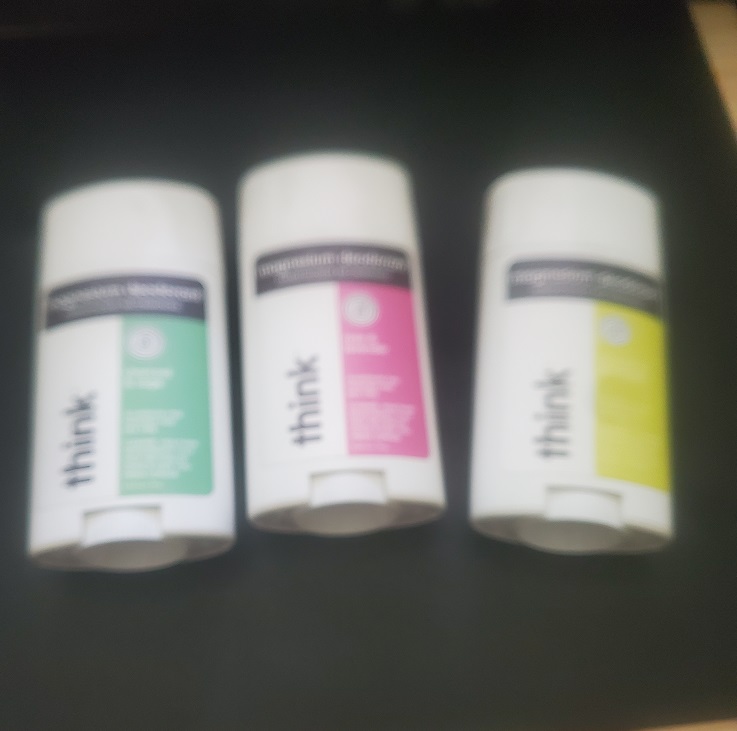 Ingredients Used
Think Deodorants err on the side of caution and only use ingredients that are proven safe and harmless. While still providing adequate odor protection.
Think Deodorant Rose & Lavender
CAPRYLIC/CAPRIC TRIGLYCERIDE, ZEA MAYS (CORN STARCH)*, EUPHORBIA CERIFERA (CANDELILLA) WAX, MAGNESIUM HYDROXIDE, COCOS NUCIFERA (COCONUT) OIL* LAURYL LAURATE, BUTYROSPERMUM PARKII (SHEA) BUTTER*, TRIETHYL CITRATE, JOJOBA ESTERS, LAVANDULA ANGUSTIFOLIA (LAVENDER) OIL, TOCOPHEROL, CITRONELLOL, PHENETHYL ALCOHOL, CITRIC ACID
*CERTIFIED ORGANIC INGREDIENT(S)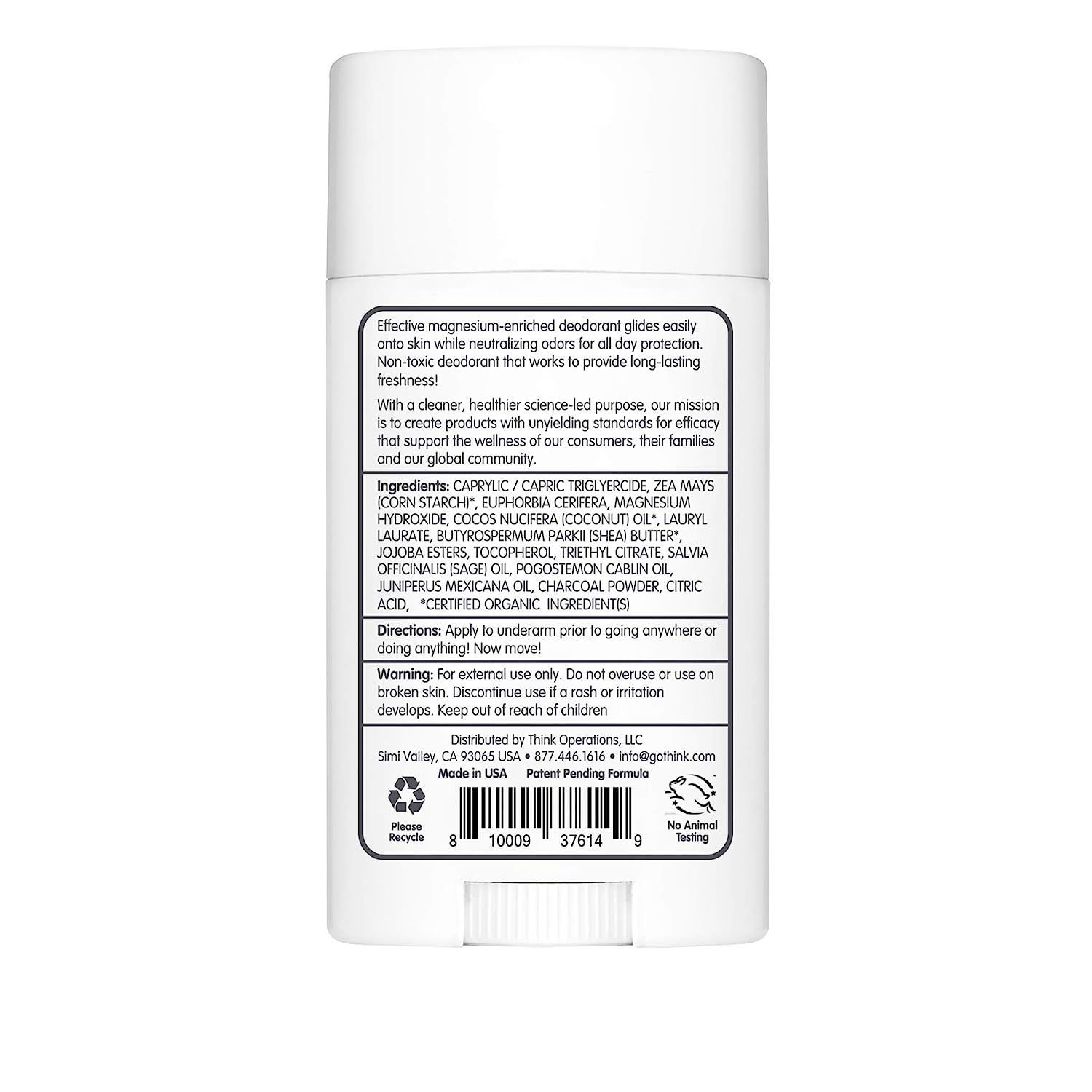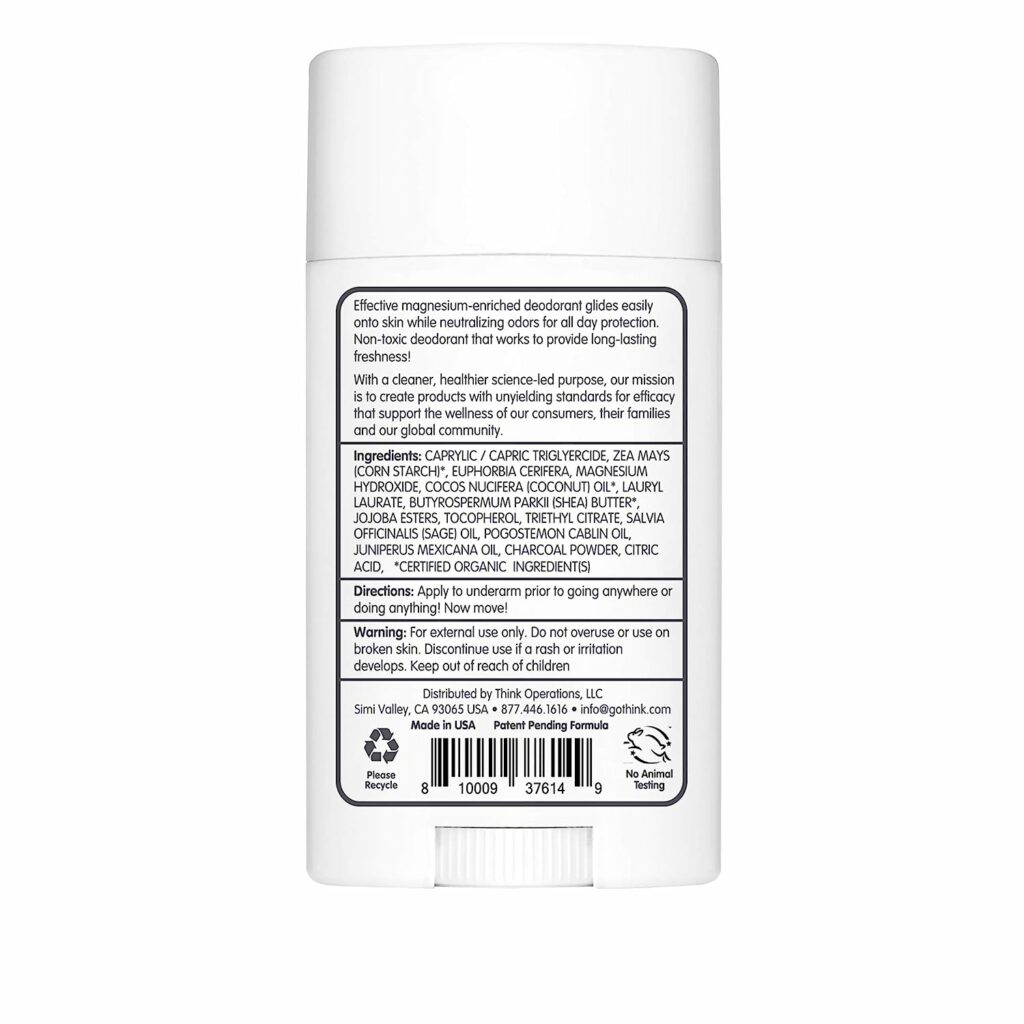 My Experience With Performance & Scents
Scent Quality
When I first received this deodorant and pulled the caps off and smelled each deodorant I was underwhelmed by the scents. I thought well this doesn't have a powerful scent and maybe it doesn't work well. This was my initial impression. But what is weird is I actually prefer a softer skin scent, so why am I undervaluing this deodorant right out of the gates?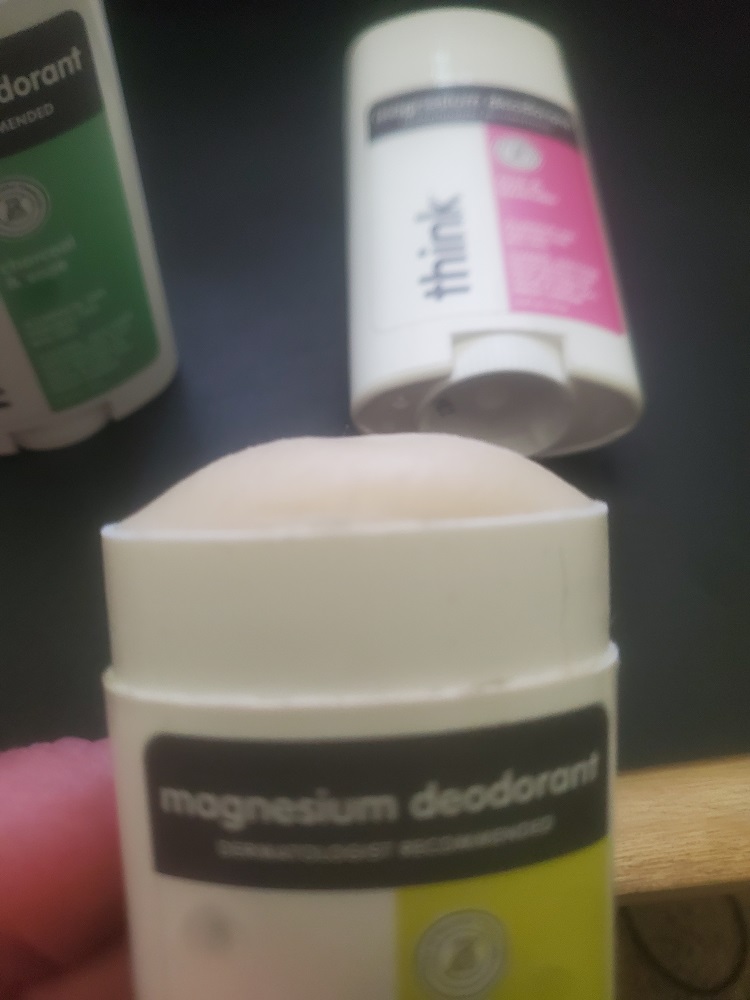 I must be just used to having strong overpowering scents on deodorants and such. Just years of what I am used to. As I have reviewed over 17 deodorants on this website but this Think Deodorant is different in how it smells. It is very subtle and very much a skin scent. This is important to note.
All of the scents provided by Think are not awe-inspiring though. They are really subdued when I mentally compare them to my all-time favorite deodorant scents but they still smell nice. The scents don't elicit a real emotional response. They are kind of humdrum but subtly pleasant.
All of the scents I have purchased from Think smell decent and nothing smelled bad or overpowering. I hate wearing deodorant that projects its scent many feet around you. Let every one that works around you and including yourself that you have a strong deodorant around you. This is often nose fatiguing to yourself and find myself wishing I never wore that particular deodorant.
Performance
Now with the light scent and natural ingredients, you might mistakenly think Think doesn't perform well…but you would be so wrong. As I have been using this for two weeks in the later days of the month of June and it's been hot in the Midwest where I live and Think Deodorant holds up really well.
Giving me solid odor protection. I have only tested it over a 24-hour period but it holds up and my pits don't stink. The scent of the particular deodorant might have faded but the protection is still there doing its job. The magnesium or whatever ingredient is working.
I checked other reviews of this product because I was interested and others claim even 2 to 3 days of protection. Amazing!!!
This surprised me as I thought that this deodorant might last 8 to 10 hours. Think doesn't really promote or market this as a long-lasting deodorant but they should!
Overall
A natural deodorant that provides long-lasting performance and is very reasonably priced. A winner and I highly recommend giving Think a try. Especially if you are health conscious or have skin problems. I have smelled better deodorants.
I really hate wearing deodorant that projects its scent into your environment. But thankfully this is not one of those deodorants as this deodorant is very subdued and very much a skin scent.
Highly recommend. Glad to see a company take the extra effort to make a working healthy product and not succumb to money-grubbing.

Pros & Cons
Pros
I easily get full 24-hour protection when I use this deodorant. A deodorant does not have to have a strong fragrance to protect you from stinky pits.
Safe deodorant.
Subtle scents. Very light skin scents that do not project into your environment. I love this and prefer this for deodorants. I'm not too fond of scents that lets everyone around you know you're wearing deodorant.
They offer an unscented deodorant for people with susceptible skin. Removing fragrance provides a greater chance of not having an adverse skin reaction.
No phthalates.
No parabens.
No aluminum.
BPA-free.
Benzene-free.
Made in the USA.
Some of the ingredients are organically grown.
Easy to spread with a couple of swipes under each arm.
People that stink when they sweat and use other deodorants swear by Think Deodorant. They say this controls odor way better.
No staining of clothes.
Some people claim 2 to 3 days of protection. I can not substantiate that claim as I put it on every day and it works for that day pretty easily. I never have stunk after wearing this and it has been hot at my job as of late.
Medium-density deodorant so it should last a while.
Cruelty-free.
Scents are unisex. Even for the Rose & Lavender, a man could wear this as the lavender balances it nicely.
A very decent and affordable price for a quality long-lasting natural deodorant.
Great list of natural and safe ingredients.
Cons
Some might not think it has enough scent. I personally think it smells just enough to protect you and provide a pleasant scent.
The scents are okay and kind of lackluster. I have smelt better.
I left a little confused concerning their name. Is it Think Deodorant? Or is it Thinksport Deodorant? As I am new to their product but maybe I caught them in a name change. Idk.
You might have to warm up the deodorant under your arm for a few seconds to have the smoothest application. I had no problem applying this to my underarms.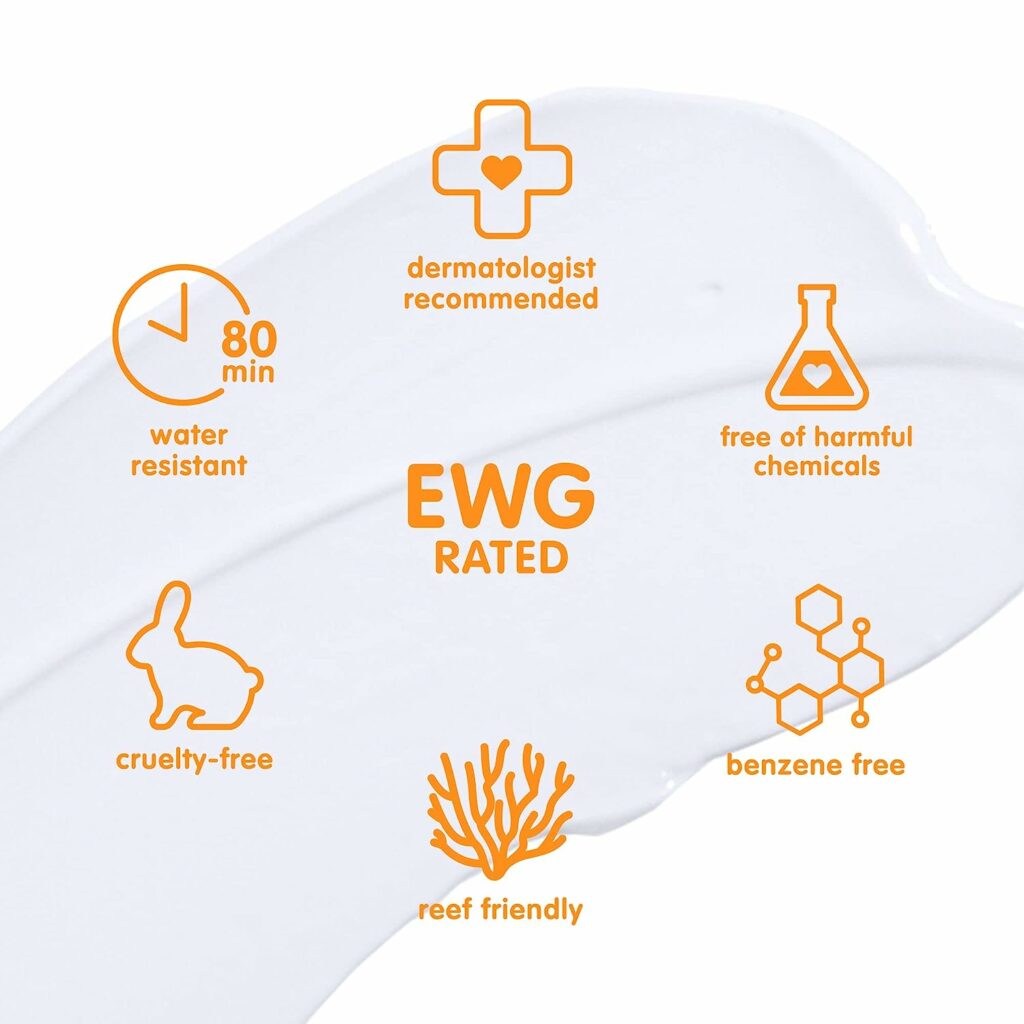 How Does This Compare To Other Deodrants I've Used?
This is a damn good deodorant and ranks toward the top of the list of deodorants I have used. While the scents may not be the best I've smelt they are decent and I don't mind wearing them at all. I will list some of the best deodorants I have used below if you are interested in something else.
Native Deodorant – A wider selection of scents for sure. Plus they have great ingredients and better scents in my opinion. Highly recommend the Coconut Vanilla Deodorant (unisex scent). One of my favorites. Read more about it here, Native Deodorant Review – Does It Work?
Pete & Pedro Deodorant – This is another favorite of mine. P & P only has one scent but this scent is amazing!!! It is called Super Fresh and it has been perfectly blended with eucalyptus and spearmint to provide one of the best scents I have smelled. Great protection too!
Where To Purchase Think Deodorant?
You can purchase Think Deodorant at Think's website, Amazon, or your local store.
The Final Shave
While initially underwhelmed by their scents I grew more to understand what a quality product this is from a company that goes that extra length to design and care what ingredients they use. Even though I prefer a skin scent I had to relearn that a skin scent could be even more subtle than what I was used to.
Add to the list, great protection and a great price and you my friend got a real winner. I highly recommend trying Think Deodorant and giving them a try.
A great healthy deodorant!!!