A Better Way To Cut Your Own Hair?
I saw an ad for CutCam on Social Media and I just had to look into it and write about it on my site. It potentially could revolutionize how people cut their own hair. The CutCam has a webcam attached to it that flips up and plays on your phone or tablet via the CutCam app. Thereby allowing you to see the back of your head in real-time while you are trimming your hair. The app will be available on both Apple and Android phones and tablets. This is a rechargeable clipper so you don't have any cords getting in the way when cutting your hair.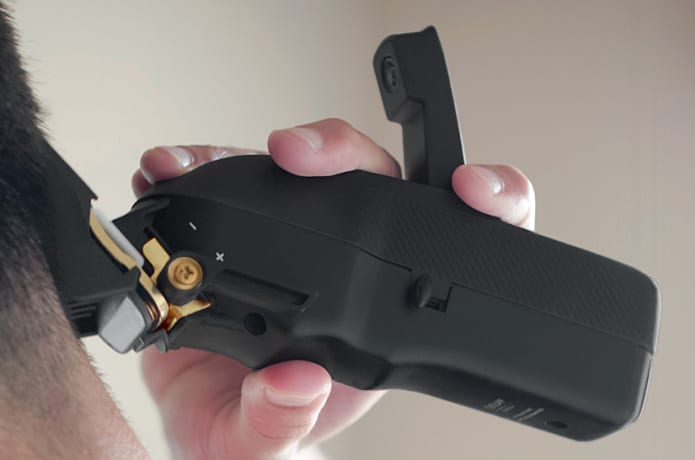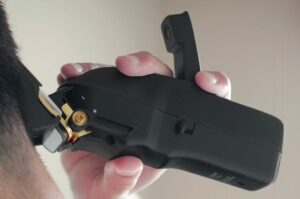 This grooming tool is really interesting to me and maybe you too. If I find a unique and potentially revolutionary product I want to share it here on my website to help get the word out as others might also find value in such a product. I am a do-it-yourself kind of guy and I can eliminate someone doing something for me I surely will.
Why I Need This & Maybe You Do Too
If you don't cut your own hair you probably don't need this. But if you do or at least are interested in cutting your own hair you should definitely take a look at the CutCam.
I often cut my own hair and have for decades but with hit or miss results. But if I am going to a big important event like a wedding or important dinner I go to the barber and leave it in the hands of a skilled professional. As I do not want to mess up my hair and look foolish. The hardest part of cutting your own hair is cutting the hair on the back of the head. Three-way mirrors can help but still, you don't see the whole picture of what is completely going on.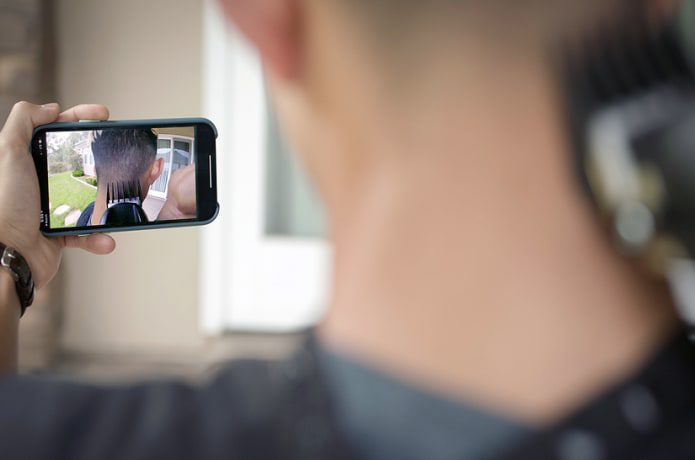 Benefits Of Cutting Your Own Hair
Convenience – No more waiting in line or making appointments. Cut your hair at your convenience.
Self-Sufficiency – Learning to cut your own hair builds confidence and know-how. It is a good skill to have in your back pocket as well.
Save Money – Cutting your own hair can quickly recoup the cost of the supplies it takes to cut your hair in no time.
Features Of The CutCam
The ability to cut your own hair without guesswork or mirrors in real-time allows you to make the adjustments to perform a great haircut.
An app that performs two functions. The first function is the ability to see you actively cut the back of your hair and the second function is more of an informational learning aspect. The second aspect of the app is to learn from Master Barbers on proper techniques through step-by-step instructions. Early backers of this Indiegogo product will get lifetime access to the CutCam App Barber Tutorials.
170-degree Wide-Angle  Viewing
100 plus minutes rechargeable Lithium-Ion Battery.
Wireless streaming 1080P HD Camera.
Skin soft Precision Ceramic Blades.
Status/Charging LED Indicators
1 – USB Charging Cable.
1 Universal Charging Adapter
1 Protective Blade Shield
7″ Hair Comb
Travel Case
2 Cleaning Brushes
Blade Lubricant
8 Clipper Guides
Quick Start Manual
Warranty Card & Registration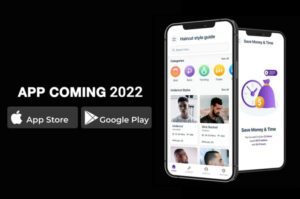 Where Can You Get It?
Right now it is available on Indiegogo as a perk which has an estimated shipping date of April 2022. This was recently pushed back from the early ship date of February 2022 this often happens with new products on the market for various reasons.
There are a total of 4 different perks available with different dollar amounts as well. Each comes with the CutCam Smart Clippers. You can scroll through them to compare the included items with the different included items.
For those that are not familiar with Indiegogo, it is a funding platform for work-in-progress products as well as ideas. It is important to note that Indiegogo does not guarantee that perks offered by the campaigner will be produced or delivered and is not directly responsible for refunding contributions. There are scams on Indiegogo and I would just like to point that out too.
Is CutCam a scam? I don't know but it seems relatively legit to me. With a working prototype, videos, and a reasonable goal. But mainly a great idea!!! I wish I had thought up this idea and acted upon it.
Other Tools To Help Cut Your Hair You Might Find Useful
I review all types of grooming tools and some important tools that I think go along with this specific page I will share below. These are products I own and use as well as reviewed on this website. Check them out!
The Lipfi's Barbershop 360 Mirror 3 Way Mirror Selfcut – This is a mirror to help see the back of your head for cutting your own hair. This works pretty well. Check out my full review here, The Lipfi's Barbershop 360 Mirror.
LVL Neck Shaver Starter Set – This allows you to cut the hair on the back of your neck precisely. This is one of my favorite go-to grooming tools that I use. I highly recommend this one. You can read more about it here, LVL Neck Shaver Starter Set Review.
The Final Shave
I have supported them and bought a perk, so when I do receive the product I will be posting a review of the product. So hopefully without any further delays expect a review coming in April of 2022. I love the fact that they also understand that training is needed in order to properly cut your own hair, it takes skill and know-how. That is why people go to school to learn how to cut hair and with their training provided, I believe they offer a foundation in which to learn and improve your skills.