A Quality Soap Is So Important
I love using a quality bar of soap. Nothing is better for helping you feel clean and refreshed and even sometimes helping you feel more alive and alert. In this review, I hope to inform you if Elk River Soap is this kind of soap highlighting both the negative and positive and sharing my experience.
So, in order to review Elk River Soap Company I ordered some soap from their website to try out their product and report back to you…my readers or people just stumbling through the internet and happening upon my little website. Idk.
Disclaimer
In full disclosure, I am an affiliate of Elk River Soap Company. I will make a small commission on links clicked on this post at no additional cost to you. My site is based on honesty. If the product sucks I will let you know. If the product is great I will let you know.
What Is Elk River Soap Company?
This is a family-owned and ran company out of Noel, Missouri in the Ozark Mountains. All of their products are handmade and made in small batches. They use the highest quality ingredients like vegetable & nut oils and butters, essential oils, and naturally based ingredients.
They offer a whole range of very interesting products like:
Handmade Soaps
Salve
Shampoo & Conditioner Bars
Bath Bombs
Shaving Butter
Moisturizers
Scrubs
Bug lotion
& more
Soaps Available At Elk River Soap Company
Elk River Soap Company has many soaps available to purchase for both men and women. I will list their soap lineup so you can get an idea of the general feel of them as a company. I put bolded and put asterisks by the soaps I purchased for this review.
The different soaps vary in size so be mindful of that when purchasing.
Not Your Grandma's Oatmeal Handmade Soap
Pedi-Mint Foot Soap
Grease Monkey Handmade Soap*
Charcoal and Tea Tree Handmade Soap*
Southern Belle Loofah Soap
Nag Champa Handmade Soap* – received as a complimentary sample
African Black Soap
Lemongrass Handmade Soap
Enchantress Loofah Soap
5 Different Sugar Soaps (Raspberry Vanilla, Blackberry Wine, Catori, Cloud Walker, and Harvest Moon)
A Lil Bit Naughty Loofah Soap
Unicorn Magic Loofah Soap
Raspberry Vanilla Sugar Soap
Mountaineer Glycerin Soap*
The Warrior Glycerin Soap*
Charcoal Soothe Glycerin Soap
The Big Elk Glycerin Soap*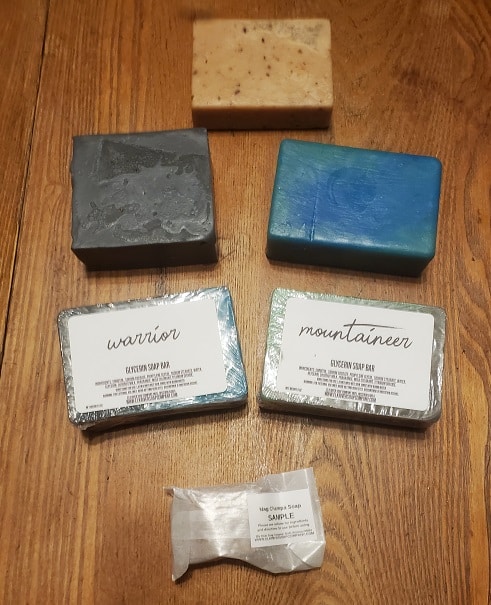 What Are The Ingredients Used?
When purchasing soaps a look at the ingredients will quickly tell you the quality of the soap. I will post two separate soaps as all of the different soaps have a different list of ingredients used.
Just so you can get a quick idea.
Not Your Grandma's Oatmeal Handmade Soap
Glycine Soya (Soybean) Oil, Olive Olea Europaea (Olive) Fruit Oil, Cocos Nucifera (Coconut) Oil, Water, Sodium Hydroxide, Sodium Lactate, Fragrance, Ricinus Communis (Castor) Seed Oil, Avena Sativa (Oat) Kernel Meal, Buttermilk Powder, Honey.
Raspberry Vanilla Sugar Soap
Sugar, Sorbitol, Sodium Cocoate, Propylene Glycol, Sodium Stearate, Water, Glycerin, Cocos Nucifera (Coconut) Fruit Juice, Fragrance Oil, FD&C & Mica Colorant.
My Overall Opinion & Is It Worth Buying?
I've used and reviewed quite a variety of different soaps and I can proudly state this is a great soap.
Here is why I love their product, quality ingredients, great smell, cleans but doesn't dry out the skin, and a wide variety of options to choose from. Sure to please just about anybody.
The glycerin soap is just simply fantastic. Clean but never drying out the skin. Just silky smooth skin afterward. I don't think I have ever used a glycerin soap before but I sure love the benefits of using it. The soap suds easily leaving one's skin clean.
I also really enjoyed the Grease Monkey soap as it is a very aggressive exfoliant soap and makes short work of grease and grim. Often times I need a soap like this to effectively scrub my arms and hands after my job. This is more of a hand and arm soap as it might be too hard and abrasive for other areas of the body.
Out of all the soaps, I purchased I enjoyed all of their scents. They are well-blended and have a clean and natural smell to them. Highly enjoyable.
These are high-quality soaps and I am very impressed with Elk River.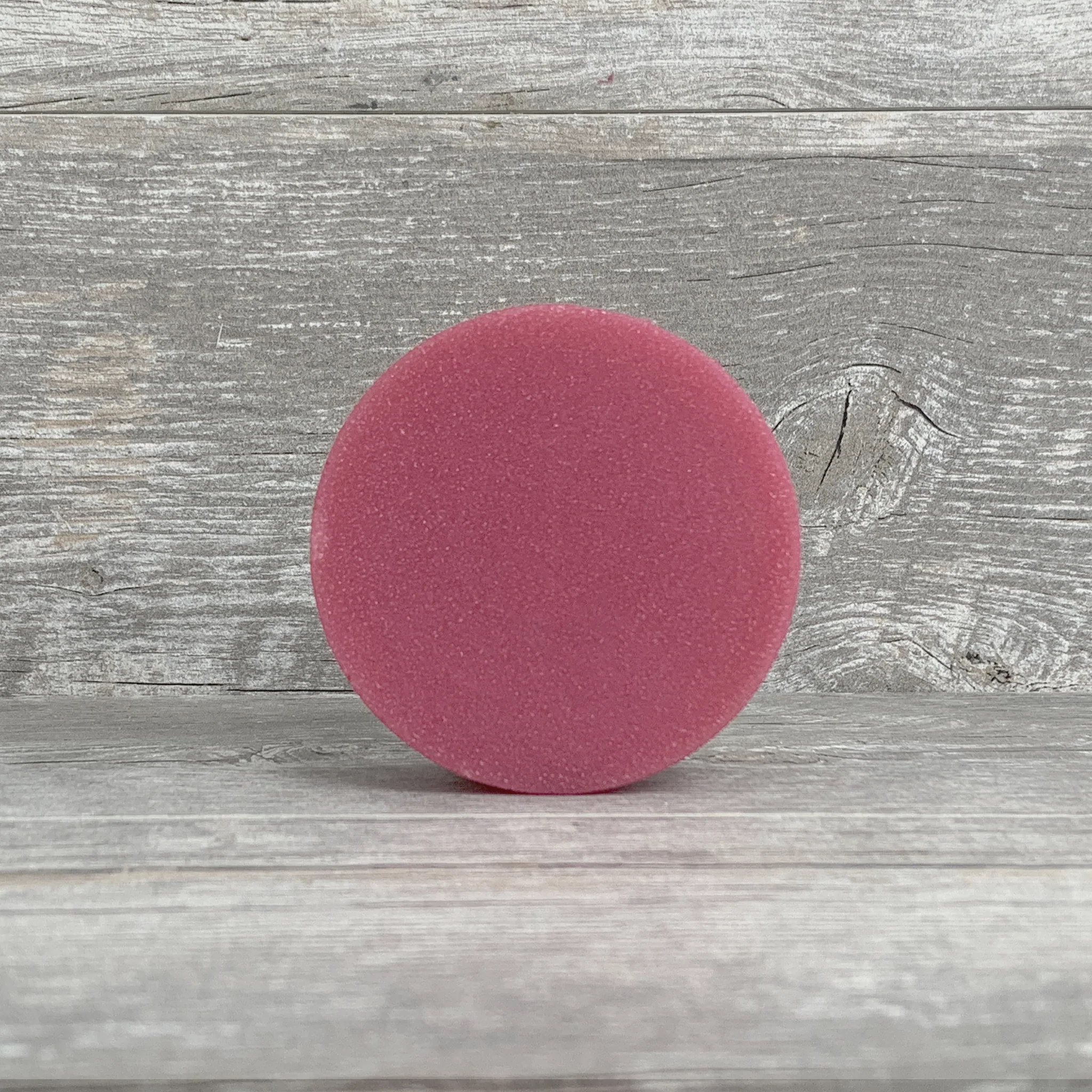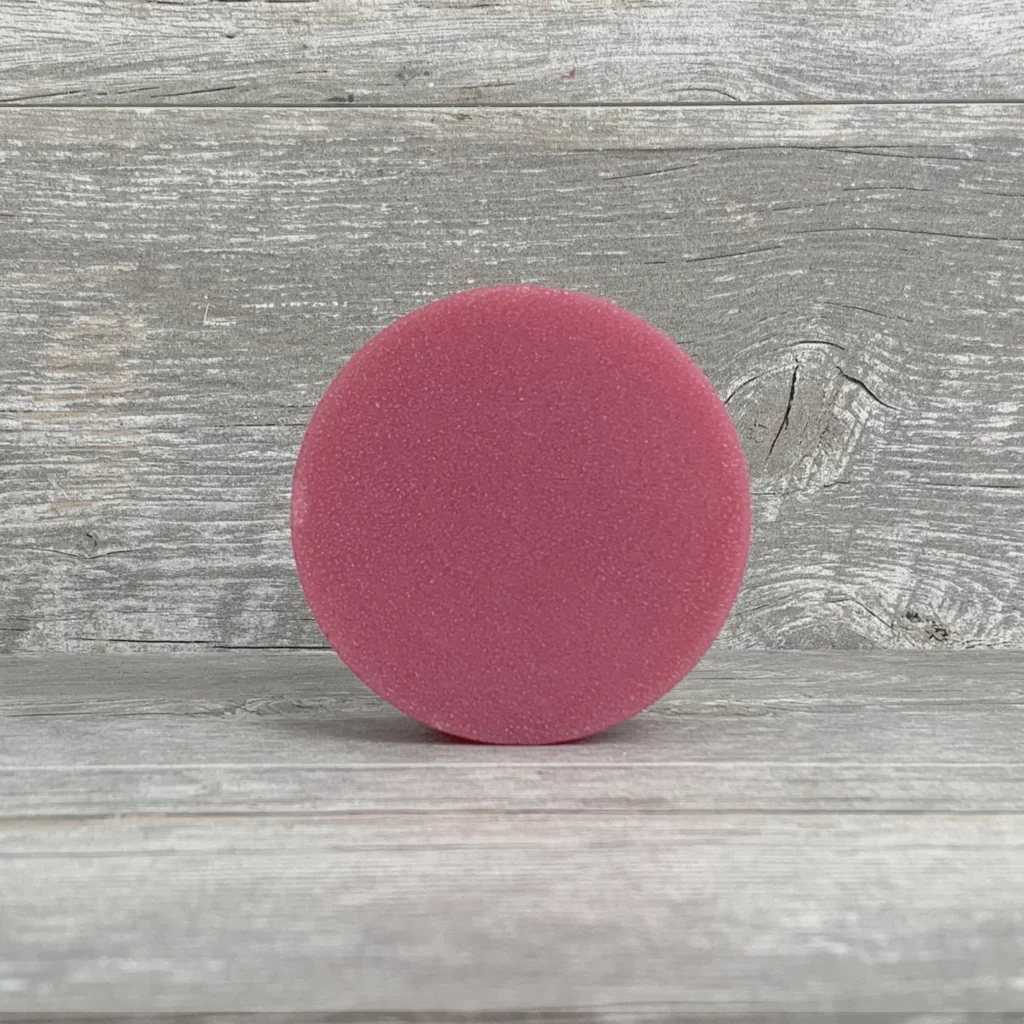 Pros & Cons
Pros
They make soaps for both men and women as their scents lineup caters to both sexes.
All handmade products.
They smell good. Quality scents that smell natural and fresh.
Glycerin soap is amazing. This cleans you without any of the dryness associated with soaps. If you haven't tried it and have dry skin…give it a try.
Good list of ingredients. What a product is made of is a big determining factor of its quality. Simple easy to understand ingredients.
I love that they use essential oils for their scents instead of cheaper manufactured fragrance oils.
Great longevity. These are hard-density soaps and will last a long time. Great for saving some money.
I love their Grease Monkey Handmade soap. This particular bar of soap is a serious exfoliant bar of soap (as it is pretty rough) and smells great too. Super scrubbing power that will get rid of any grease, oil, or grim that other soaps will only barely scratch at. If you get oil or grease on your hands this will quickly take it off.
Very decent price for a handmade soap with quality ingredients. In line with other soaps in the same field.
A small free sample of soap was sent with my order. Very nice and a great way to explore more of what ERSC has to offer.
Cons
There are some soaps with fragrances added if that is a problem for you.
There is no standard size for a bar of soap. There are many sizes available and it can be a bit confusing. Sizes vary from 2.6oz. to over 6oz.
Be careful with their glycerin soaps as they can quickly become mushy if left in water. Store them in a dry location or draining soap dish for longevity. They point this out on their website, so kudos to them.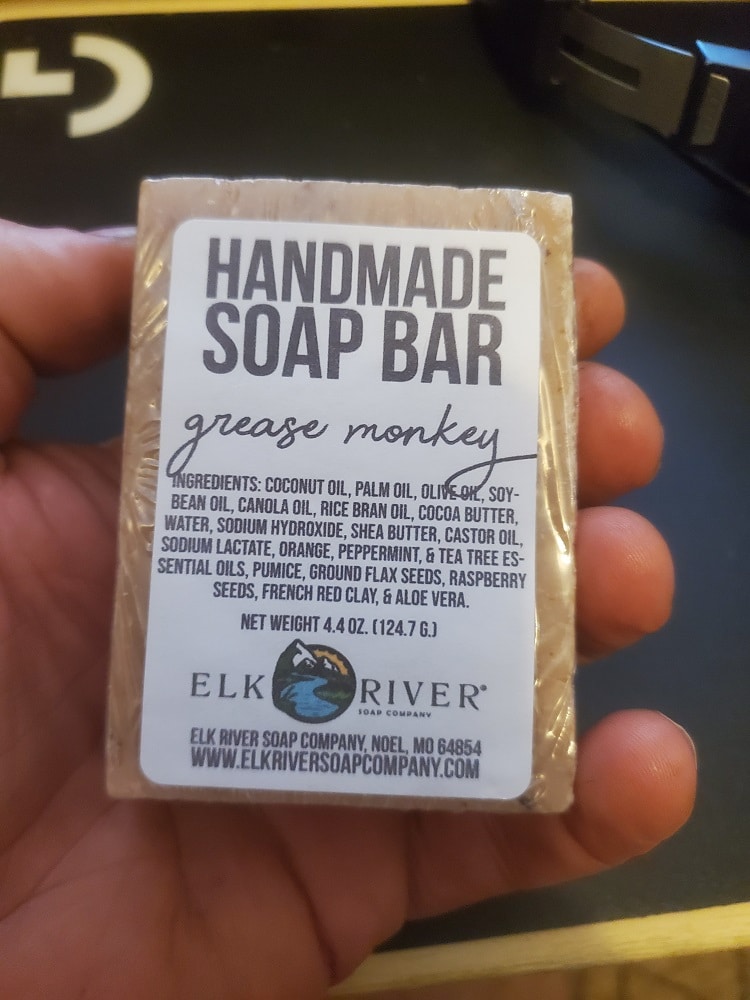 How Well Does This Compare To Other High-Quality Soaps?
This is high-quality soap and I would definitely rank it towards the top of the soaps I have reviewed and used. What sets this apart from other soaps I have reviewed and loved is the glycerin. It cleans but does not strip away moisture. Leaving your skin feeling clean and moist.
What Is My Favorite Soap Of ERSC?
I really enjoyed the Warrior, The Big Elk, and the Grease Monkey soaps. and would say these are the scents I enjoyed the best. Although everything smells great.
Want To Take Your Shower Game Even Higher
I've been using a unique washcloth that is way better than a loofah, washcloth, or scrubbing mittens. It is made in Japan and it's called Salux Washcloth it has changed my shower game considerably. It's cheap and dries fast, unlike other such tools (like a loofah) but it has an amazing texture woven into it to exfoliate your skin. I might say "the perfect texture" at least to me it does.
This simple yet effective device is cheap too. It is quite long and measures 37 inches long and long enough to scrub your back without a struggle.
Check out my full review for more information here, Salux Washcloth Review – You Need This Shower Tool.
The Final Shave
I highly recommend the Elk River Soap Company for their soaps. I've been really impressed with everything and it has very few negative qualities.
Give it a try for yourself and see why.