Wax That Nose Beard
Curious about using wax to pull out nose hair? I know I was, plus I thought it would nice to add a different review to this website other than back shaving. Continue to read this Kenashii Nose Hair Removal Kit Review to find out if it works and worth getting.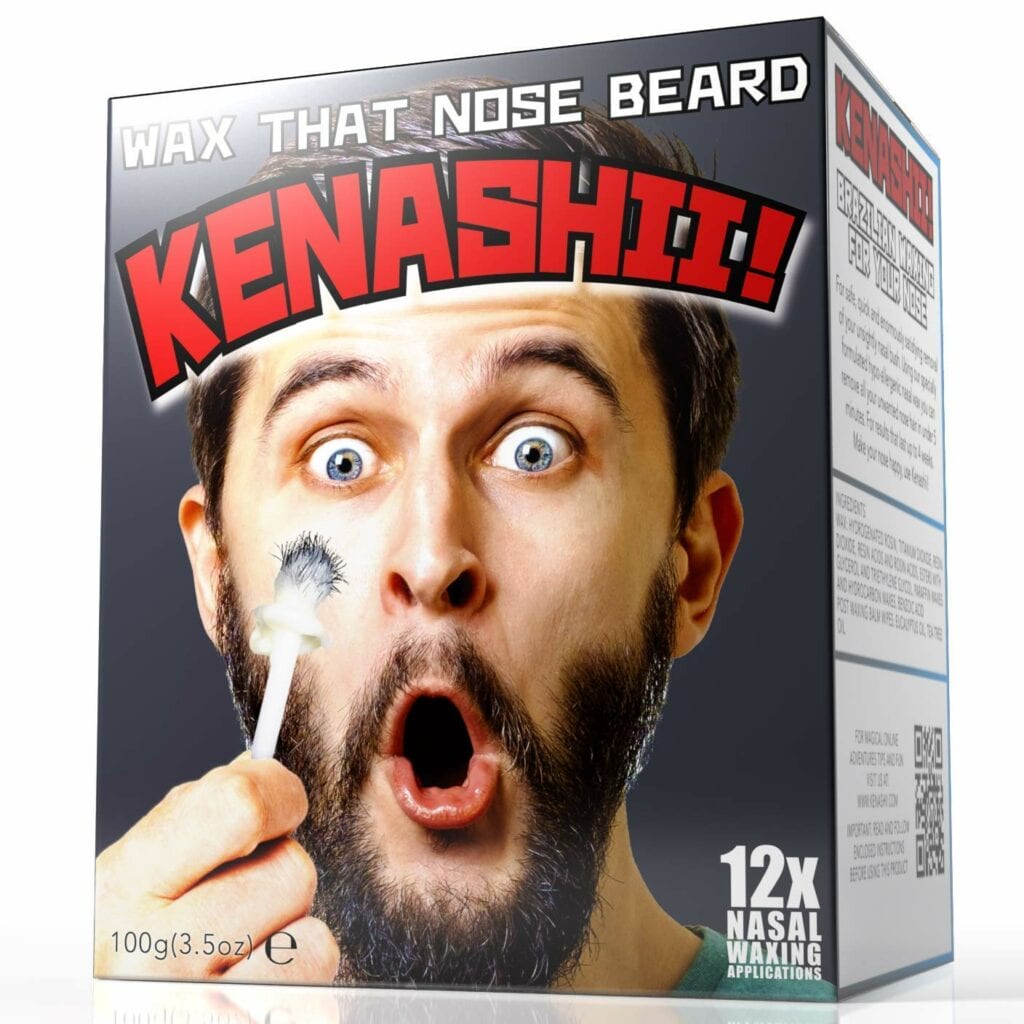 Benefits Of Waxing Inside Of Nose
Longer lasting results.
No risks of cutting yourself.
Waxing over a period of time might make the hair grow slower as well as finer.
You can in about 5 minutes take care of your nose hairs.
No more unsightly hairs sticking out of your nostrils.
Who Needs Kenashii!
Any man or women with nose hairs needs this, as both sexies can have nose hairs. Also people looking to appear more refined and dapper, as well as people looking to improve their breathing through their nose. If you have a ton of hair in your nose, it will actually retricke your breathing a little. Taking that hair out will help you breathe much easier through your nose.
What Is Kenashii?
Kenashii uses a wax which you heat up in your microwave and apply to the inside opening of your nose by an compostable bioplastic applicator. Then you wait a short time and then pull that sucker out real fast.
Now I know your first question is about the amount of pain, right?
Well, for me it was hardly anything, barely any discomfort, but from what I read online from other people that have used it, it varies. Some have zero pain and some claim it's painful.
What Is All Included?
24 – Plastic Applicators
100g – Premium Wax
12 – Post Waxing Balm Wipes
12 – Mustache Protectors
1 – Storage Bag
1 – Set of Detailed Instructions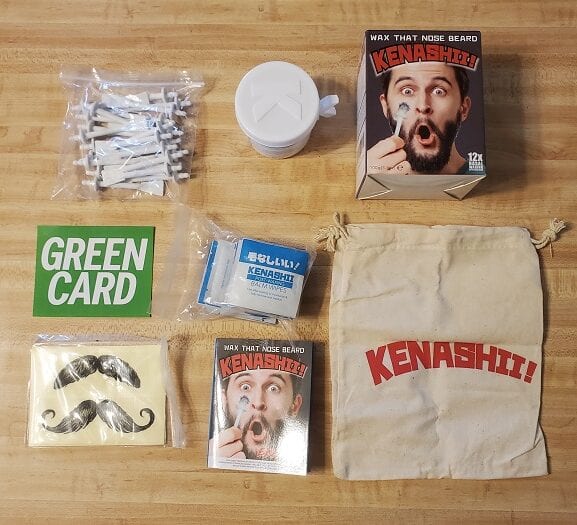 Does It Work? How Good?
It works great. No real complaints about how it removes nose hair. It is quick, it was pain-free for me. I love the idea of removing it out all at once, instead of plucking or cutting it individually.
Plus it gets all of them out, where plucking or cutting you have to see them then pluck or cut them. You can rest assured the wax will find them the first or second time around.
You will become a lot more comfortable using this product with each time you use it. There is a slight learning curve initially but you will quickly learn and get better.
Pros & Cons
Pros
Takes only about 5 minutes for both nostrils.
Lots of positive reviews on Amazon, check them out.
A very funny and detailed set of instructions! Follow the recommendations.
Comes with 12 mustache covers, great for avoiding even more pain. You think nose hair hurts when pulling out try pulling a mustache hair. Ouch!
Fragrance-free.
You can buy separate disposable tips. You can buy more here Kenashii Nose Wax Applicator Sticks.
Breathing from your nose will become easier when you clear away all the hair inside your nose.
This should last for years as far as the wax is concerned.
Works on ear hair too.
Results can last for up to 5 weeks. Pulling the hair out at the root takes longer to grow back than using a nose hair trimmer.
No more suffering from itching nose hairs.
A whole lot cheaper than having a professional perform this on you.
The plastic applicators are made from compostable bioplastics!!! Great to see.
It's a fun word to say after pulling out your nose hairs! Use it as a swear word.
Kenashii is specifically designed for the nose hairs at the entrance of the nose, thereby keeping the important hairs further back in the nose intact. So Kenashii goes after the nose hairs that are unsightly and poking out of the nostrils.
Cons
Often times it takes more than one application to get all hairs from inside of the nose. Usually, just two times will get everything. I know this is normal because I've seen on TV professionals waxing backs and it often takes a couple of times to get all the hair off.
If you have any piercings it is recommended to take them out.
There is going to be some pain involved. Some people it doesn't even bother them, others claim is horrible. I find the pain was barely there. Everyone is different.
The mustache protesters didn't stick to my mustache, I had to use my finger as the instructions said to.
A bit scary when first using it but as long as you follow the instructions it is safe.
Tips On Using Kenashii
Read then reread instructions because when you go to use this you'll be thinking now what am I supposed to do. This will alleviate questions and it should go smoother. Also, reading the directions will keep you from potentially hurting yourself as you are dealing with hot wax in a sensitive area.
They also have a website, found here Kenashii, where more information can be found.
Watch a couple of videos of people doing this. It will take a lot of the mystery out of the process and also alleviate a lot of questions you might have.
Does it work on ears?
Yep, I tried it myself and took care of my late 40s ear hair. So feel free to use it here as well.
The Final Shave
I think once the initial learning curve of how to properly use this product is learned that this is a great product. It can be a bit scary at first, I know I was leary myself about using it, but with a little bravery it is pretty easy to use. As I stated above I had little to no pain or discomfort using Kenashii. I had to do it twice to get everything but I think with time I will become more proficient at it.