A good pine tar soap means different things to different people. There are different qualities of soap after all and different needs for pine tar soaps. In this post, I will help you understand what is the best pine tar soap. After all, it can be a little complicated and I will help you determine what is right for you in an easy-to-understand language.
Plus I will recommend some brands if you are looking for some recommendations.
The Different Pine Tar Soaps Explained
Traditional Medical Grade Pine Tar Soaps
Believe it or not, pine tar soap has many healing properties to it. It has been used for more than 2,000 years. It has been used to treat various skin conditions like eczema, psoriasis, seborrhoeic dermatitis, dry skin, itchy skin, inflamed skin conditions, and flakiness.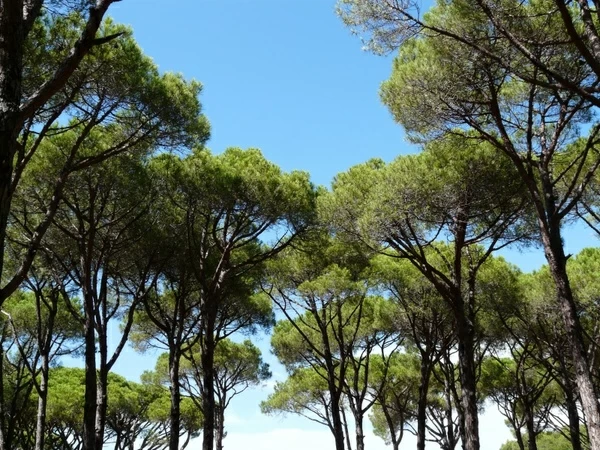 The medical-grade pine tar soaps although having healing benefits do have a negative quality and that negative quality to me is how they smell. As in they don't smell very good and actually kinda stink. This scent can linger on you after using it possible for a few hours. It is not pleasing to my nose in the least and I don't have any skin conditions (knock on wood), so there is no need to use the traditional pine tar soap.
I can't speak on its effectiveness in healing skin conditions as I don't have any problems with my skin but it is widely used to treat these conditions.
Regular Everyday Pine Tar Bar Soaps
This is your standard soap but with some pine tar mixed into the batch. Less than the traditionally made pine tar soaps. The amount of pine tar varies but it is also mixed with pleasing scents to add a more appealing scent and approval. A properly blended soap can be very invigorating and stimulating. They also do not have as much effect on healing skin conditions as traditional pine tar soaps do. This is the trade-off.
What Is Pine Tar Soap Good For?
Pine tar soap has antibacterial and anti-fungal qualities and is used to treat various skin problems. Even common problems like poison oak, poison sumac, and poison ivy. People with skin conditions like eczema, psoriasis, seborrhoeic dermatitis, dry, flaky, itchy, inflamed skin conditions, and even bug bites.
Which Is Right For You?
After explaining the different pine tar soaps this is a personal matter and is better suited for your own decision. As you might be looking to just try a regular bar of soap with a pine tar scent to it and have zero skin problems. If you suffer from some type of skin irritation it might be worth your time to at least try out a traditional pine tar soap and see if you can see a difference.
The answer is for you to make but when you do make a decision I can list some quality soaps for both types of pine tar soaps. See below.
Pine Tar Soaps I Recommend
Traditional Pine Tar Soaps
Old Whippersnapper's Natural Handmade Soaps
I have used and bought this soap in the past, as well as received some samples I have yet to write a review on it as of yet. This is a handmade soap that uses all-natural ingredients that are the highest in quality too. Len the owner of Old Whippersnapper has been making soap since he was 15 years old and learned it from his grandmother.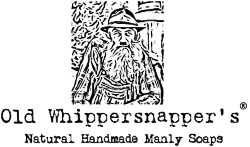 Although I don't really enjoy the scent of the soaps I do appreciate the craftsmanship and the high quality of ingredients, and the carrying on the lost art of soapmaking. They carry bars of soap, liquid soaps, liquid shampoos, and shaving soaps. Obviously, if you have a skin condition, the scent has little bearing on your decision to purchase their soaps.
Their Authentic 20% Pine Tar Soap has just that, a lot of pine tar added to it, as most companies use a very low percentage of pine tar. Pine tar is expensive and hard to make and most companies that make pine tar soap has very little added pine tar to their soaps.
Ingredients Used
Pine Tar, Coconut Oil, Extra Virgin Olive Oil, Glycerine, and Lye (used for saponification to create the soap; the final product contains no lye).
If you are looking for old-time soap made the old-fashioned way or looking to potentially help some type of skin condition I would highly recommend Old Whippersnapper's Natural Handmade Soaps.
Contemporary Made Pine Tar Soap
This by one of my favorite soaps I have used and I always have it on hand. Yeah…it is that damn good! This may not smell like traditional old-time pine tar soap but I don't care it smells fantastic and is also made with good-quality ingredients as well. The scent profile is a very pleasing scent and is also a great manly scent too.
The pine scent of this soap is mostly present and out front in the scent profile but it has been blended very nicely with other scents to create something special that smells very manly and natural.
Dr. Squatch is heavily marketed and it is no wonder why this is a very popular soap. The soap has exfoliants added which really help scrub off dirt and oils. To find out more about this amazing soap head on over to my review here, Dr. Squatch Pine Tar Soap Review.
Ingredients Of Dr. Squatch Pine Tar Soap
Saponified Oils of (Olive, Sustainable Palm, and Coconut)
Shea Butter
Orange Essential Oil
Fragrance
Pine Tar
Pine Essential Oil
Oatmeal
Sand
Activated Charcoal
Kaolin Clay
Sea Salt
Dr. Squatch has a full line-up of different soaps as well, not just pine tar and they are also great. Worth checking out! If you want the best-smelling pine tar soap then get the Dr. Squatch Pine Tar Soap. Get the manliest good-smelling pine tar soap there is Dr. Squatch!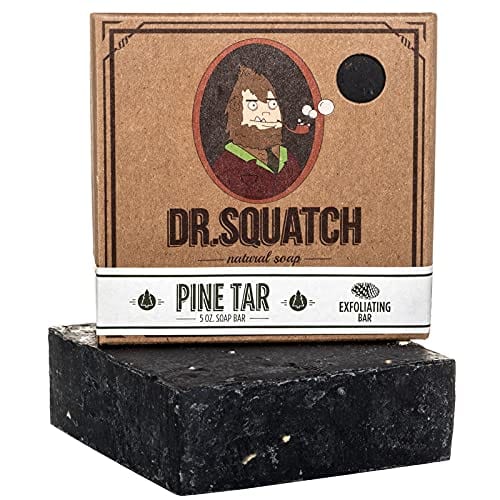 Sudsy Bear Old Forest Pine Tar Soap
This is my second favorite choice for pine tar soap and it is made by Sudsy Bear. If you haven't heard of Sudsy Bear, you should have. A little-known soap company that is quickly becoming popular. They have fantastic-smelling soaps made of the highest quality ingredients. This smells almost exactly like Dr. Squatch Pine Tar Soap but just fractionally different.
This soap also has exfoliants added to help wash that hard-to-wash-off dirt and grease that normal everyday soaps never touch. This scent like a said before is very similar to Dr. Squatch Pine Tar Soap just varying slightly.
Ingredients:
Saponified Oils of (Olive, Coconut, Sustainable Palm, and Castor), Organic Shea Butter, Essential Oils, Activated Charcoal, Pine Tar Extract, Pumice Sand, Oatmeal, Kaolin Clay, and Sea Salt.
I highly recommend the Old Forest Pine Tar soap but also other soaps that Sudsy Bears has to offer. They are always adding new scents and new soaps to their lineup of soaps to purchase. Check out my full review of their soaps here, Sudsy Bear Soap Review to find out more.
The Final Shave
I've presented what I know to be the best pine tar soaps available to purchase. Yes, some are traditional and are for healing the skin and while others are just for having a good manly smelling bar of soap. But all of these soaps presented are made with high-quality ingredients. So whatever you choose to purchase rest assured it's a great soap.