Forget About Dial, Ivory, & Irish Spring, You Need To Try This
I am super excited to write about this in my Dr. Squatch Pine Tar Soap Review and help people find out about this amazing company with great products. I've been using their products since 2017 and everything I have tried…I pretty much loved it. But today we will be focusing specifically on the Pine Tar Soap which I feel is the ultimate man soap.
Dr. Squatch makes all-natural hygiene products for men that work and smell great. They have a whole line of available products from toothpaste to deodorant.

What's To Love About This Pine Tar Soap?
Once you initially get past the name if you are unfamiliar with Pine Tar Soap, and the color of the soap (black) there are so many reasons to love and use this soap. Trust me this is amazing soap!
Smells great and like a man should smell. Dr. Squatch describes the smell as an Old Growth Forrest smells and I wouldn't disagree.
Simple natrual ingredeints.
Cold press soap.
Sustainably Sourced.
Will scrub off any grease or dirt because it has two exfoliants Oatmeal and Sand…Yes, sand! But just enough of both ingredients to not rub your skin raw but enough to really work on any grim.
Lathers up really well.
Natural essential oils are used.
Helps you feel refreshed and more alive.
Thousand of reviews praising the smell of this soap.
Ingredients Of Dr. Squatch Pine Tar Soap
As I stated above they only use all-natural ingredients and I will list them below.
Saponified Oils of (Olive, Sustainable Palm, and Coconut)
Shea Butter
Orange Essential Oil
Fragrance
Pine Tar
Pine Essential Oil
Oatmeal
Sand
Activated Charcoal
Kaolin Clay
Sea Salt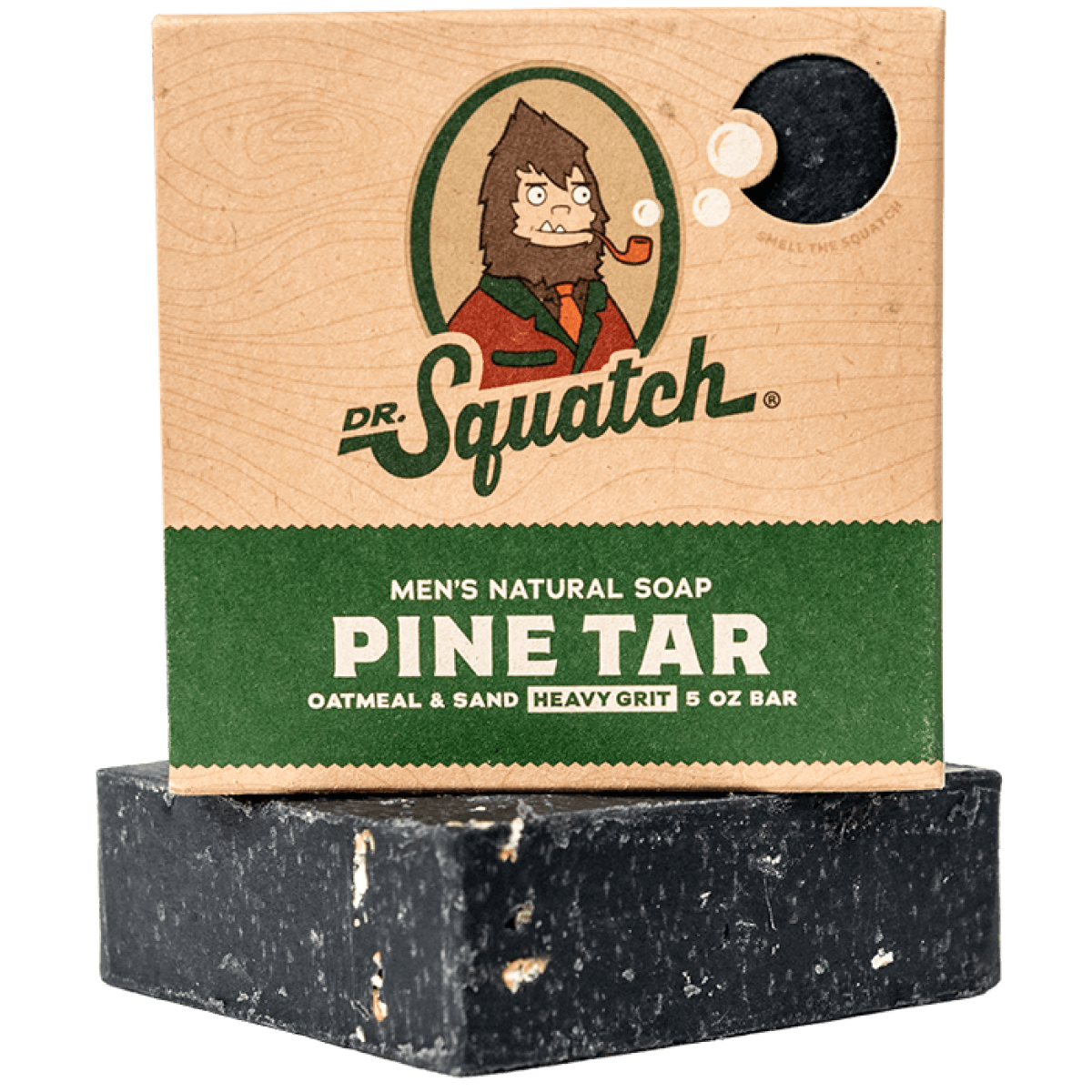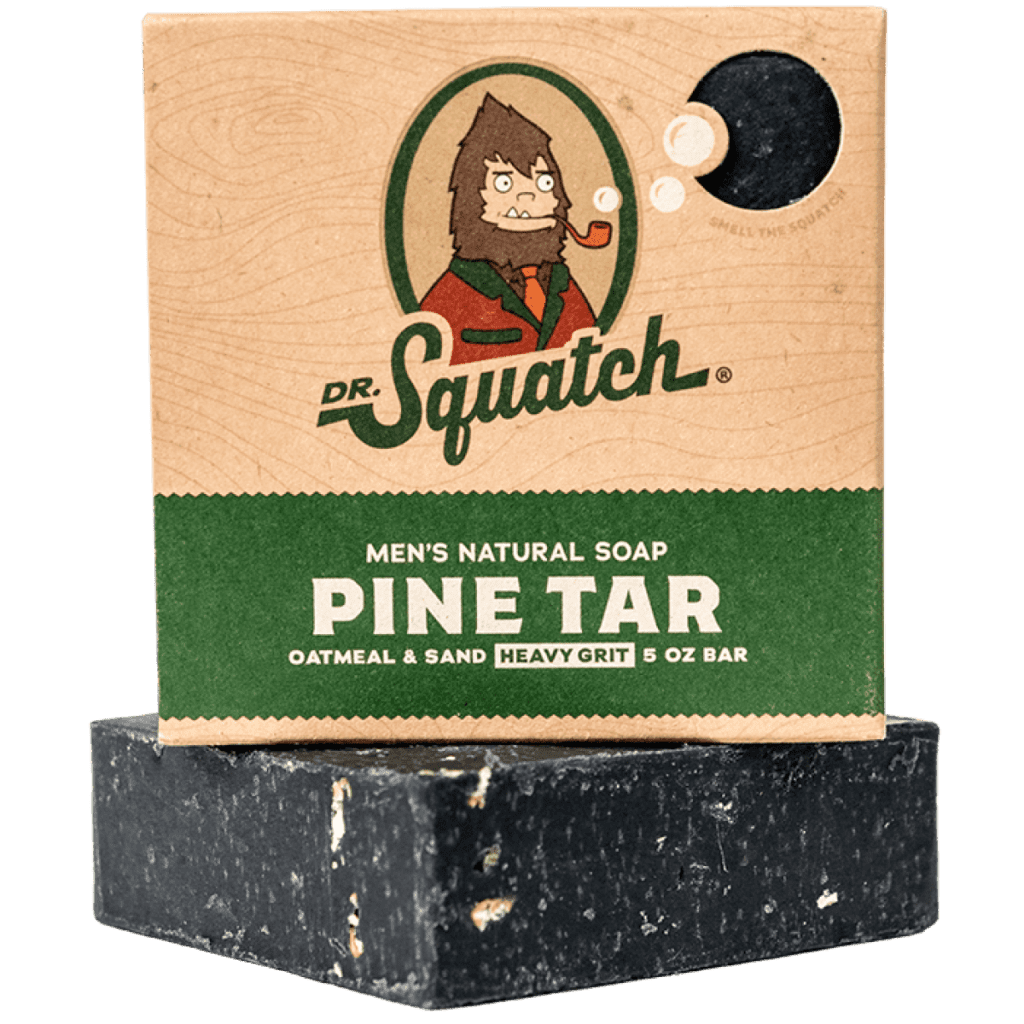 Don't Know What To Feel About The Pine Tar?
The name can be off-putting but hear me out.
If you have used Pine Tar Soap before and didn't like it, you need to forget about that and try this pine tar soap. I know the reason for your hesitation because I too have tried the old health food store's old pine tar soap and I didn't really like it. That soap doesn't smell good at all. This isn't that, it is a more contemporary pine tar soap with improved scent and ingredients. The old pine tar soaps smelled medicinal and not very good.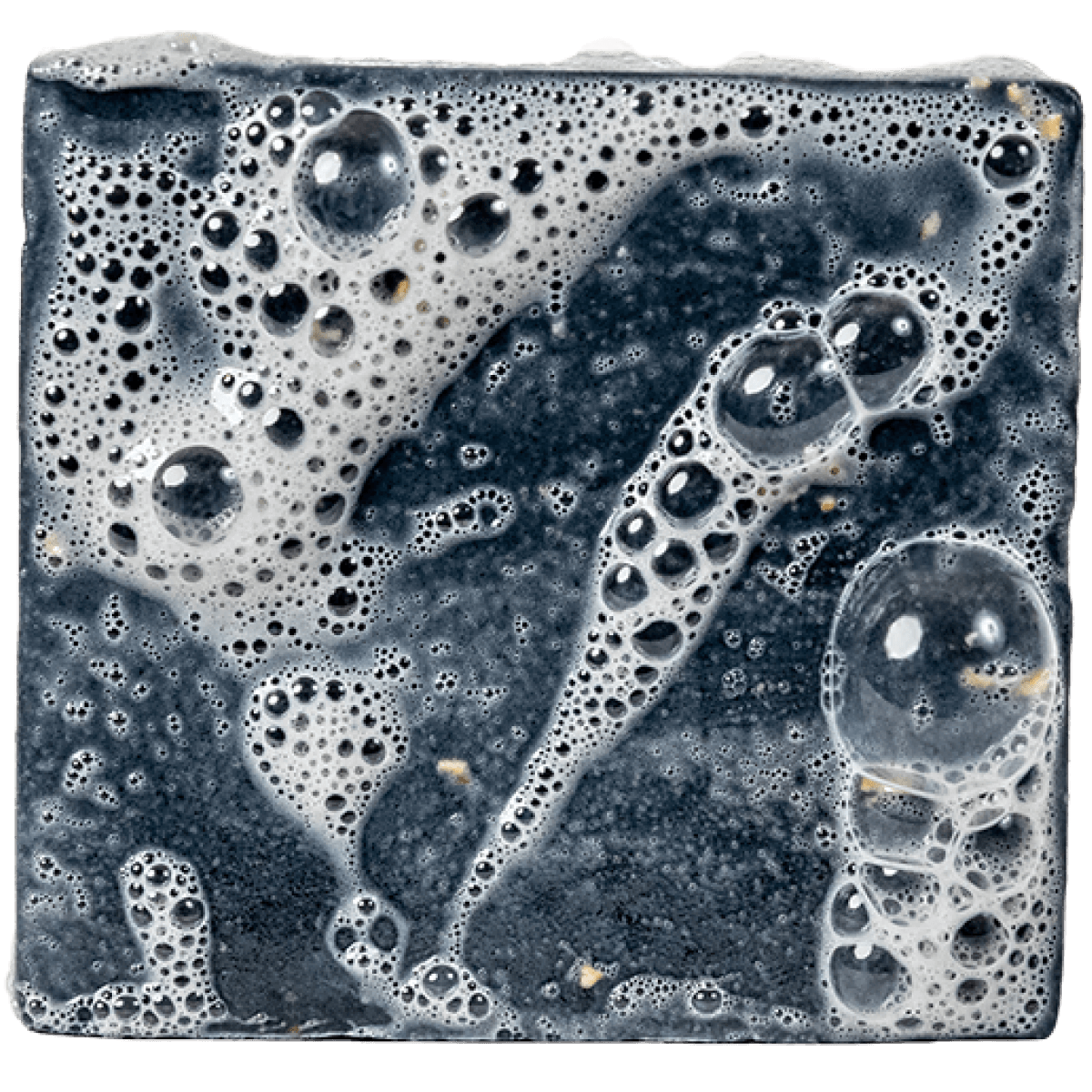 I asked my wife to try it but she was put off by the black color and wouldn't try it. Okay…all to myself then, fantastic! You don't know what you are missing. This is more of a man's soap anyways.
This Gets You Clean…Especially If You Get Greasy
This soap gets me far cleaner than standard soaps bought at the grocery store.
How so?
At my full-time job, I work with grease, various lubricants, and grim. I work in a stainless steel factory and often my hands and also arms are covered in grease. The soap along with the exfoliates in the Dr. Squatch Pine Tar Soap really has some cleaning action on the dirt I bring home from work that standard soaps have a hard time getting off. Not so with this soap. It cuts right through the grease and dirt leaving my hands and arms spotless clean.
Need Other Recommendations For Great Products?
I recommend other grooming accessories that just kick butt every man should own here, Must-Have Grooming Accessories For Men You Probably Don't Have.
What About Other Dr. Squatch Soaps?
Also if you are interested in the other Dr. Squatch soaps head on over to my full review here, Dr. Squatch Soap Review – Is It Good? Worth checking out!
How Does This Compare To Other Soaps Out There?
This is at the top of the heap when it comes to the scent. I haven't smelled a better Pine Tar soap out there. Some come close and others not so much but from my experience, this has the best smell out there.
I've tried Dr. Squatch's other soaps and I have loved them all.
Try This Soap & Be Amazed
This is the soap I grab when I want to get cleaned and feel refreshed and better about myself. There is a lot of hype surrounding this soap and rightly so. If you are a man and want a good all-natural soap smelly soap that destroys grime and dirt…this is it. Hands down the best soap I have used and BackShaverForMen.com highly recommends it.
Any questions or comments are always welcome here.