The SmackDown Is Going Down
Before you purchase one or the other back shaver you need to know which is better. Knowledge is power and this knowledge will allow you to purchase the obvious clear concise winner. These two will go head to head in a fight for dominance, and one thing you will know is that the back hair will be flying. In this post the Bakblade VS Fresh Yeti you will find out which one is the winner.
For The Impatient – That Want A Quick Answer
It should be of no surprise that my highest ranked back shaver to date is the Bakblade 2.0 Elite Plus. This is a clear and concise WINNER! If you have wandered around my website at all this is clearly evident. I thought I would answer right away because it drives me nuts when I have to read an entire article when I don't want or have the time to invest a lot of time researching. So let's just drop the boom right away for those that are impatient.

Read more below to find out why…
Why Does My Opinion Matter?
I am just a regular guy with hair growing on my back that decided to start my own website devoted to back shaving and reviewing products because I was so relieved to eventually find a product that worked at ridding myself of unsightly back hair, I started a website I was passionate about after years of searching for a reliable method of dealing with back hair.
I used to tape a beard razor to a stick and I also tape hair shears to a stick as well, these severely didn't work and were a pain in the ass to use.
I remember looking for something, anything, to help me shave my back but this was a time before back shavers were so readily available to the masses. Most websites that write or deal with back shaving actually have never even used a back shaver they just write a review on them without ever using or even holding the device.
I won't review any back shaver I haven't used.
I post unique pictures of purchased back shavers to prove I own them.
You will get my honest opinion of each product I review.
I have reviewed just about every back shaver on the market.
Check out my full post on Why You Should Trust My Reviews On Back Shavers?
Features of Bakblade 2.0 Elite Plus
The Elite Plus has a maximum length of 17 3/4″ inches long when unfolded and 9 3/8″ inches long when collapsed. The shaving head is 3 3/4″ inches wide and has three cartridges stacked on top of each other. The Elite Plus also has patented DRYglide cartridges that can be used both wet and dry. I prefer dry if anyone is interested.
Check out my review of the newest Bakblade here, Bakblade 2.0 Elite Plus Back Shaver Review.
Features of The Fresh Yeti
The Yeti has a straight foam handle that is extendable to 17 3/4″ inches long and is 11 1/4″ inches long when retracted. The shaving head comes in at 4 7/8″ wide with a single line of razors. The shaving cartridge has three safety razors put inside to give it its width.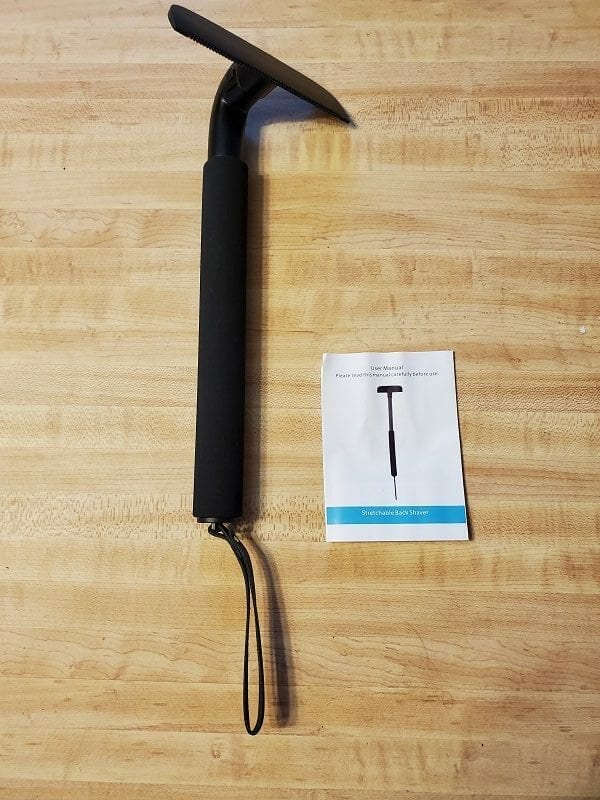 You can also check out a more thorough detailed breakdown of the Fresh Yeti Stick Back Shaver Review.
The Fresh Yeti can be purchased from their website here, FreshYeti.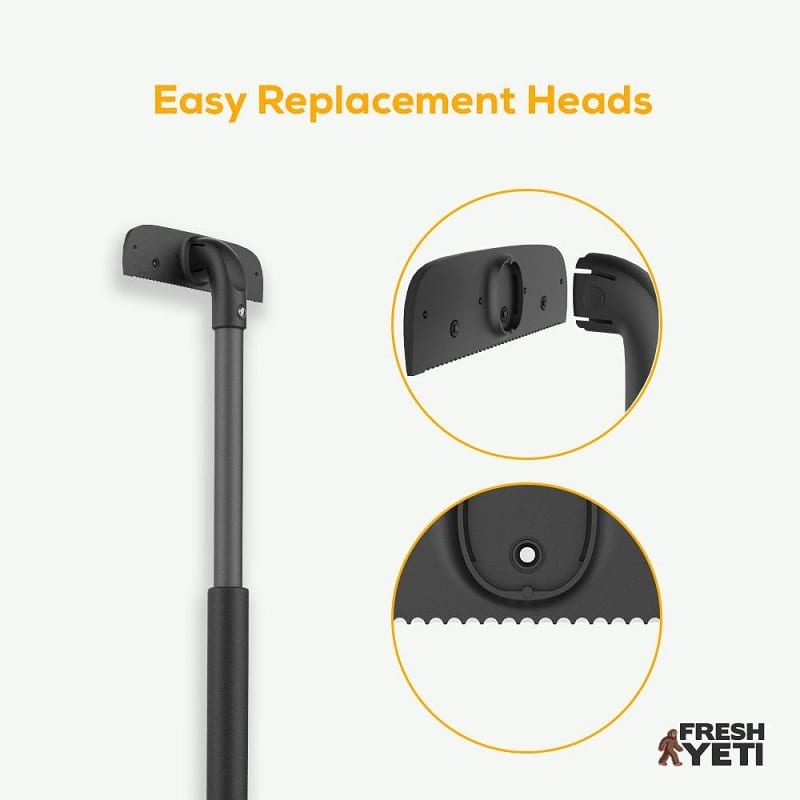 Which One Is The Best & Why?
Bakbalde 2.0 Elite Plus hands down, all the way. It is not even close.
To start off the design of the Fresh Yeti is a cookie-cutter design. How is this? Well, basically it is just a cheap and uninspiring design. It is just generic, from the plastic it is made from to being sold under many different names. There wasn't as much thought and love put into its design as the Bakblade is. The term that comes to the forefront of my mind about the Yeti is cheap china junk. On the reverse, I revere the Bakblade as the cutting edge of the current back shaving industry. Bakblade has quality in spades from tip to bottom. This only comes from determination and integrity.
The first Bakblade 1.0 Bigmouth Back Shaver trounces the heck out of the current Fresh Yeti and this is Bakblade's first back shaver. As the 2.0 Elite Plus back shaver is the third generation of Bakblade's back shaver. This newest model just obliterates the Fresh Yeti.
Don't get me wrong the Fresh Yeti will shave back hair but not as well as the Bakblade will. There are plenty of details of why this is so. You would think initially the Fresh Yeti would have a width advantage, as the Yeti is a whole razor width wider, but don't fool yourself. Having three blades width doesn't mean you are taking three blades width of hair off, this is hardly ever the case. This is why Bakblade went from having three blades in width (Bakblade 1.0) down to two blades in width, but they also stacked another two rows of blades on top of the one blade (Bakblade 2.0 Elite Plus).
The back is not a smooth surface, there are muscles on bone structures that make it a pretty uneven surface. The sweet spot is two safety blades width, not three. One of the blades on a three safety razor width will not be cutting, it just doesn't work.
The Bakblade uses three cartridges stacked on top of each other to offer the ultimate in hair destruction. The Yeti has one row.
The handles play a huge role in shaving a back too. The Yeti is straight, a straight handle is not as good as a curved handle like the one 2.0 Elite Plus has. Having a curved handle allows you to get to every spot on your back, a straight handle makes getting these hard-to-reach spots…harder.
The handle on the Bakblade also folds smaller than a fully collapsed Yeti. Making storage and travel easier. Plus it is slightly more comfortable and more wieldy in your hand.
I could go on and on but it is like beating a dead horse here. Bakblade 2.0 Elite Plus is the king and the Fresh Yeti is a peasant.
Price: You Get What You Pay For
The price difference is very negligible when you consider how the amount of quality is built and engineered into the Bakblade 2.0 Elite Plus back shaver. I would rather pay a slightly higher price and receive a higher quality product each and every time.
Let me know your experience with either back shaver. Would love to hear any thoughts or comments below.