Need Help Down There? Maybe This Is The Solution!
We men have hygiene problems, either situational or constant, and a few of those problems are schweddy balls, chaffing, and ball stink. Balls, yes Balls, is the name of the company I will be reviewing today in this Balls Lotion Review, as they have products strictly dedicated to taking care of men's groin region.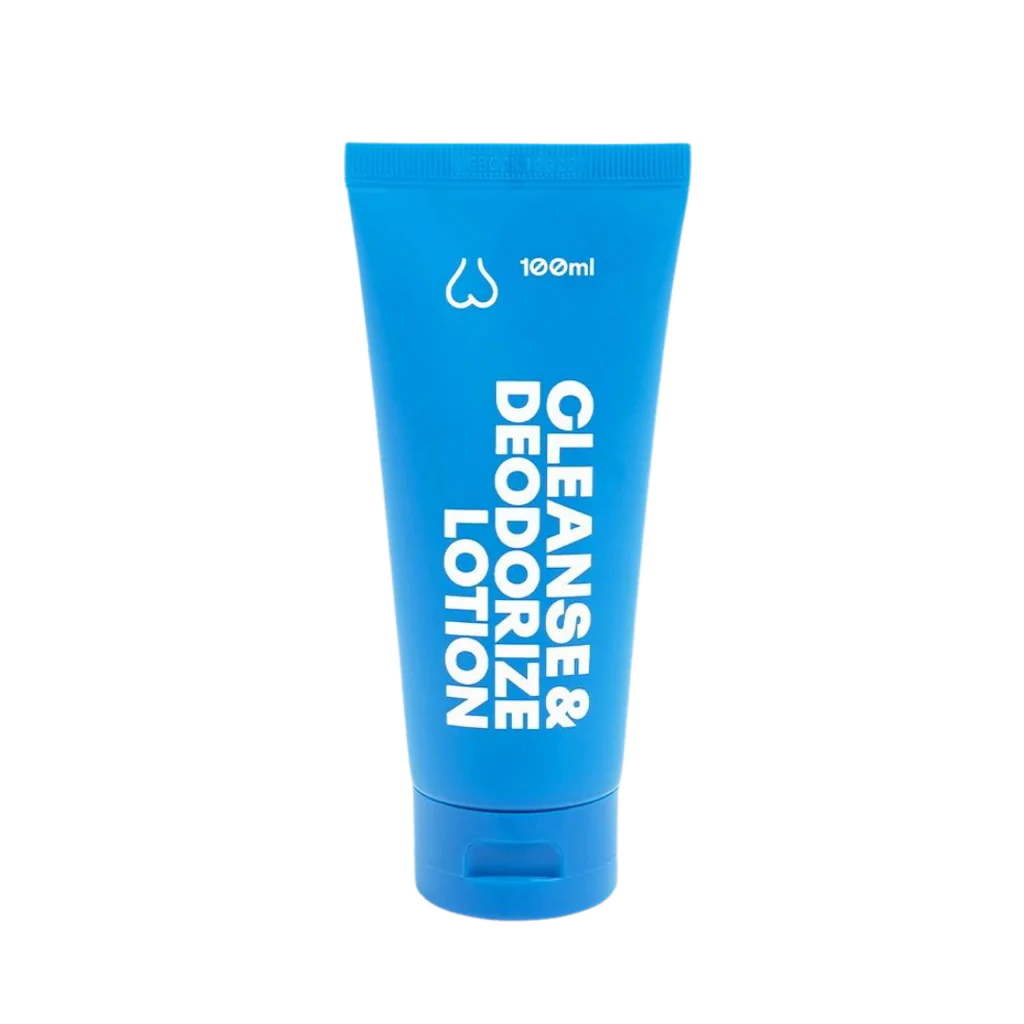 I reached out to Balls for some free products to review and I am also an affiliate. In order to write about and help people find great products. They sent me some products and the Balls Lotion was one of the said products.
Quick Answer: Is It Worth Getting?
I hate waiting for answers! Don't you? So, I thought I would give a quick answer for those looking to save themselves some time and get a quick answer but also provide a more thorough answer if so, just keep reading to help you make a more informed decision as well.
The Quick Answer
The quick answer is NO. I don't really like the performance and I also don't enjoy how it smells. I don't recommend it.
How's that for quick and to the point?
But hold on don't leave yet…
If you want a more explained explanation keep reading or if you want a better product recommendation scroll down to Other Similar Products That Work Great! that I have tried and reviewed that work better and also smell a whole lot better. Trust me these are great products.
What Is Balls Lotion Cleanse & Deodorize Lotion?
Basically, Balls Lotion is for use on your balls to help prevent chaffing, sweating, and the potential of foul odors emanating from that region of your body. Personally, I don't really have this problem very much at all but a few weeks of the year when the temperature is in the 90s and when the humidity is in the 90s. But for other men, this can be a major problem constantly inundating them throughout the year. This product looks to help men suffering from nut sweat and nut odor.
Where To Apply Lotion?
This is generally used in the whole groin region. Places like your ball sack and inner thighs.
Ingredients
Water, Acrylates/Vinyl Isodecanoate Crosspolymer, Acrylates/C10-30 Alkyl Acrylate Crosspolymer, Aluminum Starch Octenylsuccinate, Propylene Glycol, Cyclopentasiloxane, Cyclohexasiloxane, Alcohol, Dimethicone/Vinyl Dimethicone Crosspolymer, Melaleuca Alternifolia (Tea Tree) Extract, Rosmarinus Officinalis (Rosemary) Extract, Mentha Piperita (Peppermint) Leaf Extract, Cymbopogon Schoenanthus Extract, Lavandula Angustifolia (Lavender) Flower Extract, Chamomilla Recutita (Matricaria) Flower Extract, Chrysanthellum Indicum Extract, 1,2-Hexanediol, Dipropylene Glycol, Fragrance, Benzyl Salicylate, Citronellol, Coumarin, Limonene, Linalool, Disodium EDTA, Menthyl Lactate, PEG-40 Hydrogenated Castor Oil, PPG-26-Buteth-26, Arginine, Phenoxyethanol, Silica
Is This Scent Pleasing?
No, it is not pleasing and I think it stinks. Maybe you will like it but personally do not find it enjoyable. I can only give my personal opinion and everybody's preference and nose are different. There are natural ingredients in this but it reminds me of cheap cologne. Some of the natural ingredients do come through the scent profile but something is throwing off something synthetic here.
I am big into scents and I just find this unappealing and taxing on my olfactory senses.
Maybe a different blend of natural extracts would make this product more appealing. I love natural scents but this misses the mark for me.
How Well Does This Work? Performance
Chaffing
As far as chaffing goes I don't see any lasting performance. As I have used other ball products that felt slick many hours (10 hours) after applying them. With the Balls Lotion after the initial application, there was little increased comfort and slickness downtown. Nothing worthy of noting and almost nonexistent.
Performance
This is a hard area to test as I generally don't have this problem to contend with unless it is extremely hot and humid. As it is truly dependent on the weather, even though it is the middle of summer at the time of writing this review it has been very decent weather-wise, the Mid 70s to low 80s with average humidity.
That being said I used this product for a week and experienced no real stink but that really isn't surprising for me.
The ingredients should have some deodorizing and cleaning effect, as well as help, stave off odors. The product scent profile seems to wear off as I check myself after returning home after a full day of work.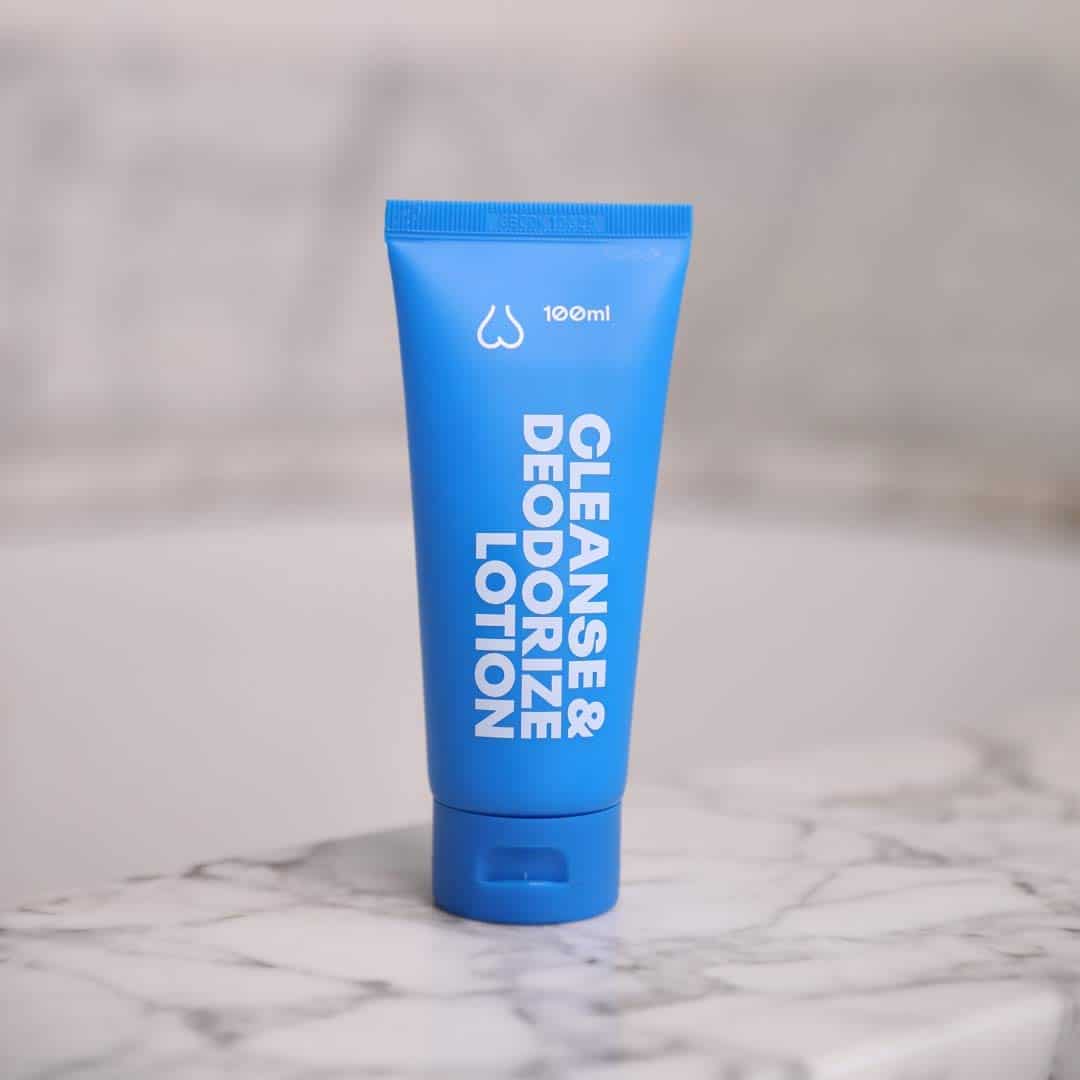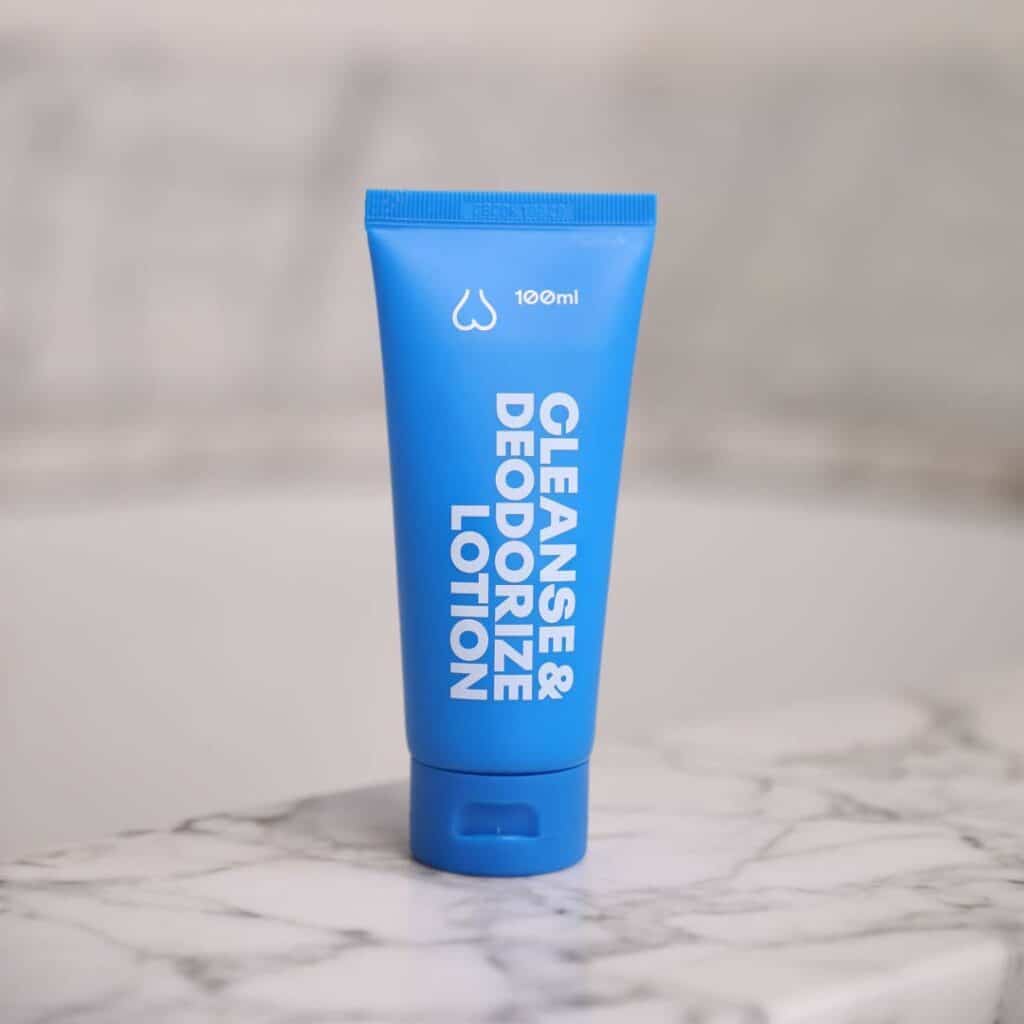 Pros & Cons
Pros
Offers a reduced price for subscribing to a 3-month subscription. Which equates to a 20% discount.
The natural extracts used would definitely help deodorize and clean the groin region. Ingredients like rosemary and tea tree extracts are amazing at disinfecting. Love seeing some natural ingredients used.
Uses some natural ingredients and this is always nice to see.
Experienced no foul odors when using products other than the product itself.
Cons
Smells like cheap cologne. Hate the smell! Would prefer a more natural smell. The smell just grates on you the longer you wear it.
Expensive! For the price, I want something that smells great and also works. Neither of which Balls performs up to and they charge a hefty price.
Small container (100 ml) especially for the price.
Doesn't list the ingredients on their website for this product. Thereby not allowing the customer to initially see what it is made out of before purchasing. Full disclosure is always better than hiding it.
Performance is
Forgot to wash my hands one time after applying this lotion and was constantly smelling this for an hour and it drove me nuts.
No chaffing protection even though advertised as such.
Tips For Reducing Sweat & Stink
Use some type of ball cream or ball powder. Reapply throughout the day when needed.
Try using thinner materials for underwear. Many companies make underwear to help reduce temperatures down there.
Try wearing different materials for pants and see if you notice a difference in temperatures.
Shave your groin hair. Hair can trap moisture and heat making the problem worse. Having a well-trimmed groin area can help many problems. I have reviewed a lot of different ball trimmers and my favorite is the Meridian Trimmer. This can really help!
You can buy body wipes and use them throughout the day to help the area remain clean and fresh. Shop Amazon for Body Wipes.
Losing weight if you are overweight. Having less fat which has insulating properties can help keep you cooler and sweat less.
Other Ball Lotions & Powders Products That Work Great!
A great powder that has really impressed me in performance, chaffing protection, and scent profile. You can read my full review of this product here, Happy Nuts Comfort Powder Review – How Well Does It Work? This really opened my eyes and mind to ball powder as this works fantastically.

This is an amazing ball cream that goes on wet but dries into a fine slick powder that provides both lasting chaffing protection and odor protection throughout the day. Smells great too! Very fresh and clean scent profile. To find out more about this great product head on over to my page, Fresh Balls Lotion Review – Does it Really Work?
Balls Promo Code
Save 15% off any BALLS.co purchase with promo code "BACKSHAVER"
The Final Shave
The scent is very important to me and this doesn't smell good to me personally. I want something that makes me feel proud and invigorating, this Ball Lotion doesn't have that effect on me. I also don't really see or experience any chaffing protection in this product as well. When compared to other products I have reviewed it pales in comparison in this aspect. Another knock against Ball Lotion.
The protection Ball Lotion gives is in the middle of the road. As I experience no odor even after a ten-hour shift at my full-time job working in a factory. But I also had zero scents from the product after those ten-hour shifts.
Comparing this to other ball lotions and powders it settles in the middle of the road. But the scent really puts me off and I have to say to avoid this as there are better-smelling products out there.