Basically A Body Wash
Today we are looking at body wash from BALLS. Yes, BALLS, that is the name of their company and I have reviewed a couple of other products in the past here on this website. BALLS is a small company that is naturally based around the balls, of course. Let's get into this BALLS Wash Review and see how it performs and if it is worth purchasing.
Full Disclosure
I am an affiliate of BALLS and make a small commission on clicked purchases through links on my website. This will not affect my review negatively or positively, you get only the truth. BALLS also sent me free products in which to review. You should also know a few things: I only review products I have used and own and I have no problem putting a product on blast if it sucks. If you find my website helpful please help support it.
What Is BALLS Wash?
Basically, this is an all-around body wash for both your whole body and that does include your nuts as well. After all, having a fresh and clean-smelling body is one of the first steps of proper grooming. The BALLS Wash comes in a 300ml (10.14 oz) blue bottle. I believe this is a U.K.-based business out of Northhampton and has recently started selling and marketing in the U.S.
This product is a clear gel that is dispensed from the top of the bottle.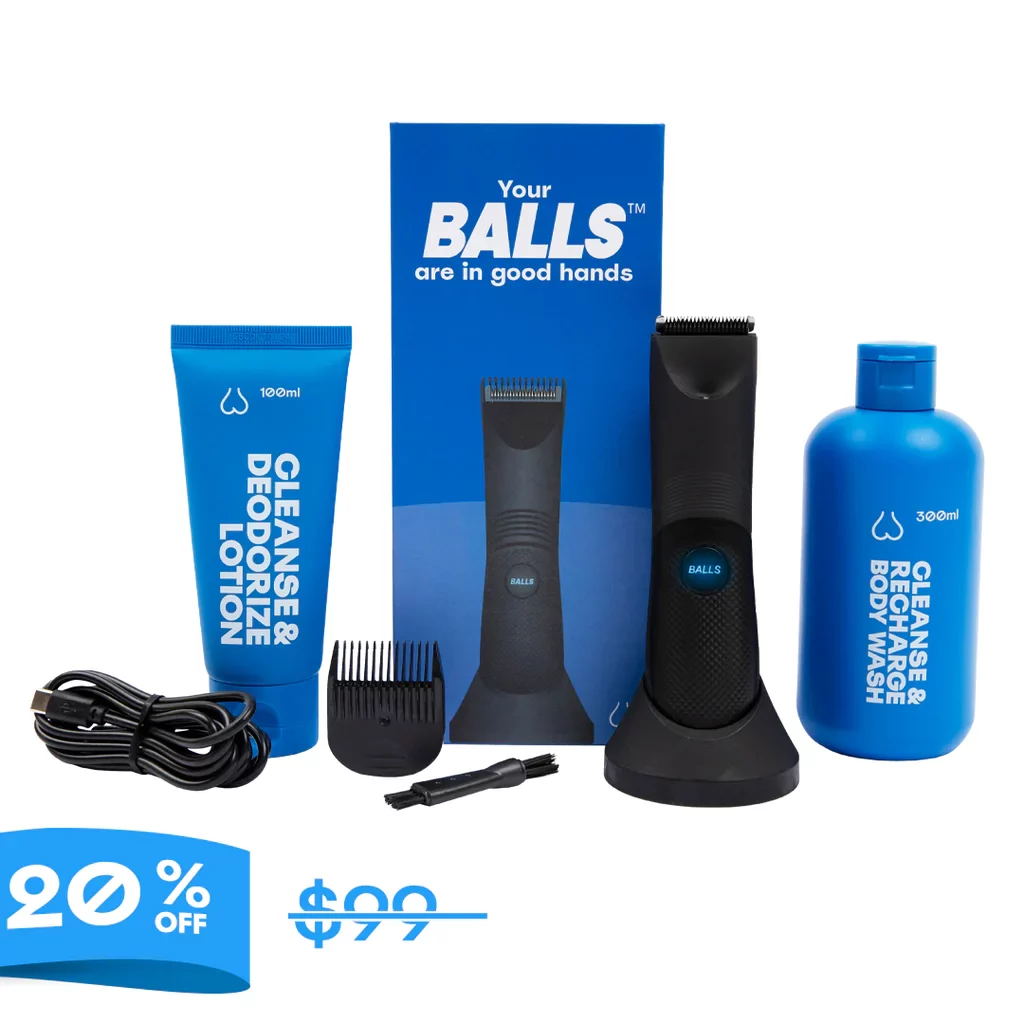 How To Use?
Apply the body wash to wet skin to lather the gel onto the body and around your balls. Rinse off with water. Recommended for daily use.
Where is BALLS Wash Made?
BALLS Wash is made in South Korea.
Can I Use This On My Balls?
Yes, you can use this anywhere on your body.
Ingredients List
Cocamidopropyl Betaine, Sodium Cocoyl Alaninate, Coco-glucoside, Glycerin, Dipropylene Glycol, Polyquaternium-10, PEG-120 Methyl Glucose Dioleate, PEG-60 Hydrogenated Castor Oil, Bis-Ethoxydiglycol Succinate, Macadamia Ternifolia Seed Oil, Panthenol, Citric Acid, Menthol, Hydroxyethylcellulose, Tea Tree Extract, Rosemary Extract, Peppermint Leaf Extract, Cymbopogon Schoenanthus Extract, Lavender Flower Extract, Matricaria Flower Extract, Chrysanthellum Indicum Extract, 1.2-Hexanediol, Chlorphenesin, Phenoxyethanol, Eucalyptus Leaf Oil, Fragrance, Citronellol, Limonene, Linalool.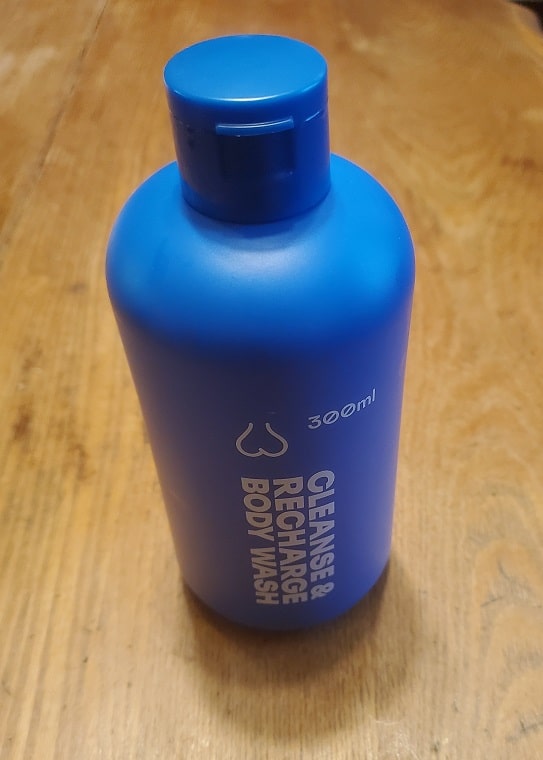 Product Performance. Is It Worth Getting?
I've been using this daily for a little over a week now in order to fully form an opinion on this body wash. What I found when using this product was this is a good body wash. It left my skin doing exactly what it is advertised to do "cleanse & recharge" all the while smelling terrific. Leaves me feeling refreshed and clean and there is not much you can ask from a body wash.
I would have no problem using this every day as it never overly dried out my skin. I am slowly converting to using body washes for my shower grooming routine. As I am usually a bar of soap kind of guy, but after reviewing a few body washes for my website I am converting, slowly mind you to body washes. I just overall love the ease of use and how easy it is to apply it to a Salux Shower Towel.
How Well Does It Smell?
The first thing I look for in any type of soap or shampoo is the scent. Do I find it enjoyable?
Thankfully this scent is great! Both clean and fresh with natural ingredients are used and present in the scent profile. A very overall natural smelly body wash. Even though it has a few scientific words I cannot properly pronounce them from their list of ingredients. As there are many natural ingredients used that really lend themselves favorable to the overall scent profile of this BALLS Wash.
When I first took a whiff of this I was immediately pleased and looked forward to using it. It smells that good.
Pros & Cons
Pros
Smells really good and clean. I actually really enjoy this naturally smelling body wash.
Cleans you well and does its job!
This body wash leaves no film on you.
The scent is appropriate for men and not fu-fu or smelling feminine.
No Sulphates are used in this product.
A medium lather forms when used.
Leaves a fresh and clean scent on skin after using.
Didn't dry out my skin after using it for a week daily.
A lot of different natural ingredients are used in the sauce for this body wash.
Cruelty-Free products and not used on animals for testing purposes.
Great company name and it takes some balls to call yourself BALLS.
By signing up for the subscription service you can save yourself a cool $5.00.
The subscription service delivers every 3 months.
Cons
They don't post all of the ingredients used in this product on their website. Full disclosure people, please.
Would like to see more lather but if you avoid using sulfates and other harsh chemicals that is totally acceptable.
Can be considered pricey with the current price being $19.00 for the nonsubscription price but this is supposedly able to last you three months with daily use. This can vary widely as the amount you use per shower of course.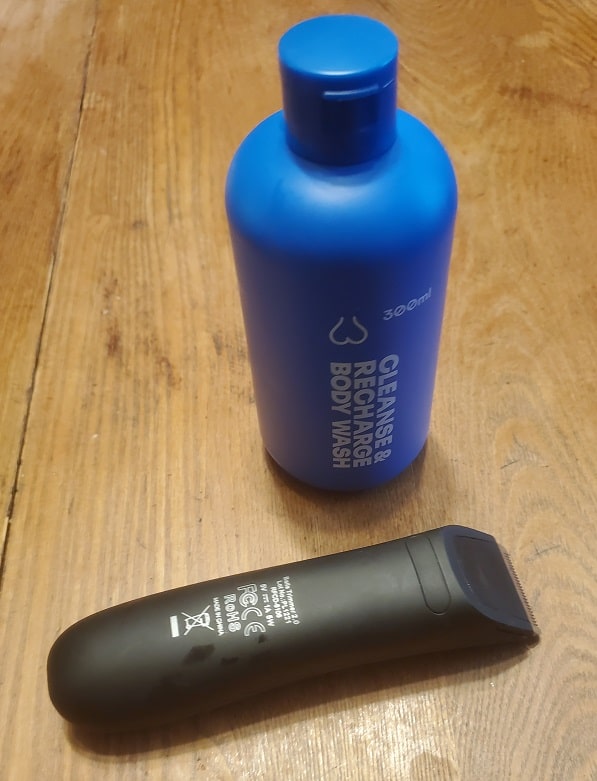 Other BALLS Products For Sale
BALLS has currently two other products for sale besides the BALLS Wash and they are the BALLS Trimmer and the BALLS Lotion.
If you are looking for a good ball trimmer I would highly recommend their BALLS Trimmer. It performs very well and is designed for specifically trimming balls. Check out my full in-depth review here, BALLS Trimmer Review – How Good Is It?
They also have a BALLS Lotion used to keep your balls smelling fresh and avoid chaffing down there. I really didn't enjoy this product both the smell and as well as the performance. You can read all about it here, Balls Lotion Review.
How Well Does This Compare To Other Similar Products
I haven't reviewed many body washes on my website but I have done a few. But I have used quite a few in my personal life over the years, using many different body washes that have left me feeling blah about using them. I would say this body wash ranks towards the top of my experience with any body wash. It leaves your skin clean without stripping and also has a great scent profile as well.
BALLS Promo Code
Save 15% off any BALLS.co purchase with promo code "BACKSHAVER"
The Final Shave
Reviewing body washes has slowly changed my mind on the use of body washes. It has helped that I have reviewed quality body washes and not just your standard run-of-the-mill body washes I have used in the past. You know the ones you can purchase at most big box stores. Their scents are generally too synthetically formulated and often leave a film on you.
Not the case with BALLS Body Wash. You have a very natural-smelling wash and it leaves you feeling clean and refreshed. Exactly what I want in a body wash. I highly recommend checking out this body wash!