Grooming Product Specifically For Men
Dr. Squatch is a company that specifically makes grooming products for men both in their product formulation as well as fragrances. You know fragrances that any wood-splitting lumberjack would feel comfortable wearing around other wood-splitting lumberjacks. They are very natural smelling and pleasing to most men and not do not smell like a clubbing scent. Just clean, natural, and smelling like a man, simple. These are the types of scents I personally like and search out for. I will be reviewing both their shampoo & conditioner in my post, Dr. Squatch Shampoo & Conditioner Review.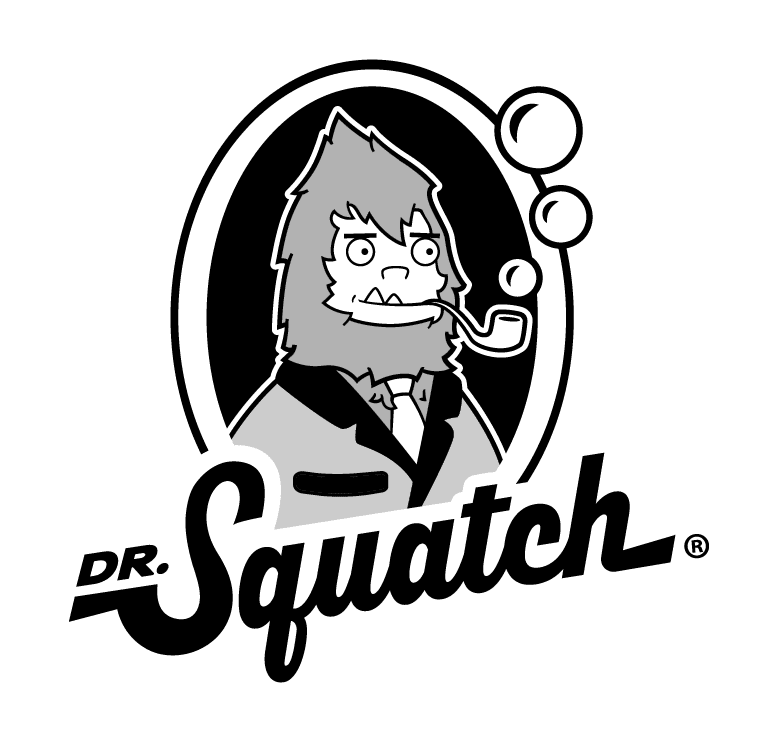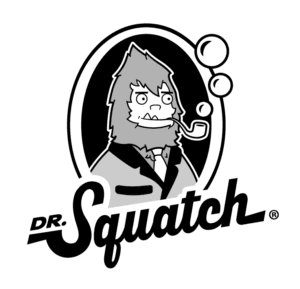 I have reviewed a lot of products from Dr. Squatch and I am always left very impressed. So, let's see if they can continue impressing.
So What Products Does Dr. Squatch Sells?
Bar Soaps – What they are really known for and I highly recommend trying their Pine Tar Soap.
Deodorant
Toothpaste
Hair Care
Cologne
Beard Oil
Hand Sanitizer
Candles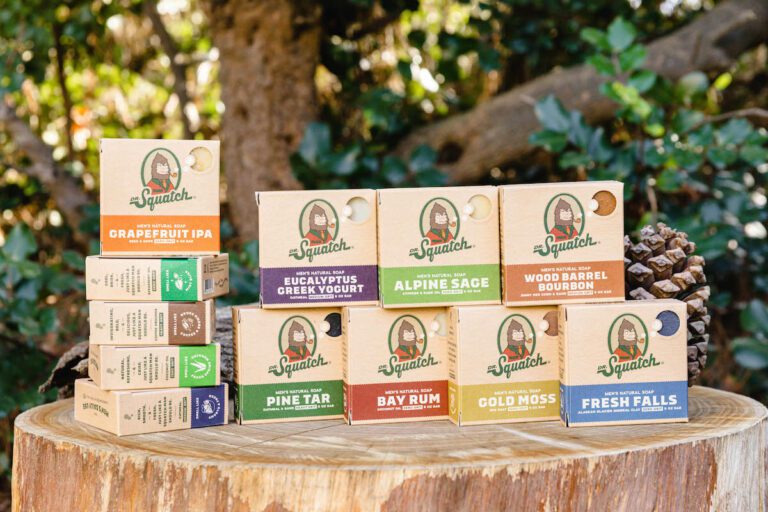 3 Kinds Of Shampoo & 3 Kinds Of Conditioner
Shampoos
Pine Tar Shampoo
Cypress Coast Shampoo
Fresh Falls Shampoo
Conditioners
Pine Tar Conditioner
Cool Citrus Conditioner
Fresh Falls Conditioner
Black Shampoo?…Yes!
Yes, the Pine Tar shampoo and conditioner are black. This might be a shock to some but don't let it be. This stuff smells great and is an all-natural shampoo and conditioner that leaves your hair clean and smelling great. It is my favorite scent they have in any of their product lines and makes it a must-buy!
The Pine Tar is their biggest selling scent that they sell by far! But don't skip out on the others they are great too.
A quick word about their scent, I love them all. There is not a bad scent in them all. They all smell natural and more importantly smell great. You can't go wrong with any of them.
List Of Ingredients For Shampoo & Conditioner
I thought I would post the ingredients of the Pine Tar to help get a general idea of the natural ingredients used, other scents and other products will have slightly different ingredients, FYI.
Pine Tar Shampoo: Water (Aqua), Decyl Glucoside, Glycerin, Coco-Glucoside, Fragrance (Parfum), Citric Acid, Xanthan Gum, Trehalose, Honey, Simmondsia Chinensis (Jojoba) Seed Oil, Sodium Stearoyl Lactylate, Rosmarinus Officinalis (Rosemary) Leaf Extract, Calendula Officinalis Flower Extract, Urtica Dioica (Nettle) Leaf Extract, Equisetum Arvense (Horsetail) Extract, Symphytum Officinale (Comfrey) Leaf Extract, Hydrolyzed Oat Protein, Pinus Palustrus Wood Tar, Tocopherol, Gluconolactone, Potassium Sorbate, Sodium Benzoate, Calcium Gluconate, Charcoal Powder, Citrus Aurantium Dulcis (Orange) Peel Oil, Pinus Sylvestris Leaf Oil
Pine Tar Conditioner: Water (Aqua), Stearyl Alcohol, Behenyl Alcohol, Xanthan Gum, Persea Gratissima (Avocado) Oil, Fragrance (Parfum), Butyrospermum Parkii (Shea) Butter, Glyceryl Stearate, Caprylic/Capric Triglyceride, Pinus Palustris Wood Tar, Aloe Barbadensis Leaf Extract, Trehalose, Simmondsia Chinensis (Jojoba) Seed Oil, Cocos Nucifera (Coconut) Oil, Glycerin, Rosmarinus Officinalis (Rosemary) Leaf Extract, Calendula Officinalis Flower Extract, Urtica Dioica (Nettle) Leaf Extract, Equisetum Arvense (Horsetail) Extract, Symphytum Officinale (Comfrey) Leaf Extract, Sodium Stearoyl Glutamate, Hydrogenated Vegetable Oil, Hydrolyzed Oat Protein, Azadirachta Indica (Neem) Seed Oil, Charcoal Powder, Gluconolactone, Citric Acid, Potassium Sorbate, Sodium Benzoate, Calcium Gluconate, Citrus Aurantium Dulcis (Orange) Peel Oil, Pinus Sylvestris Leaf Oil
How Well Do They Work? Do They Smell Good?
I purchased with my own money the Dr. Squatch Pine Tar Shampoo, Dr. Squatch Pine Tar Conditioner, and the Cool Citrus Conditioner to review on this website. In full disclosure I am an affiliate of Dr. Squatch and links are provided that I make a small commission through clicked purchases. This by no means influences my reviews. I bring only honest and detailed reviews to share and inform my readers. This is a small website and if you find the information helpful please help support this site.
Everyone's hair is different and I can't speak for everybody but I can relate my experience with this product.
Normally my hair is dry and slightly curly. Using both the shampoo and conditioner leaves my hair feeling definitely softer and less dry. Commercial shampoos can typically leave my hair very dry. Thus I only shampoo my hair every other day so as to not strip all of the natural oils out of my hair and thereby increase the dryness of my hair. Upon using Dr. Squatch's hair products I have been shampooing my hair every day to get a feel and to form an opinion on their hair care products. My experience is that my hair is much softer even with daily shampooing.
Waking up in the morning and using a product you love plus one that smells great and helps you wake you up is a real bonus too! It is really refreshing and invigorating and a fresh alternative to more chemically produced smells that are in essence, fake.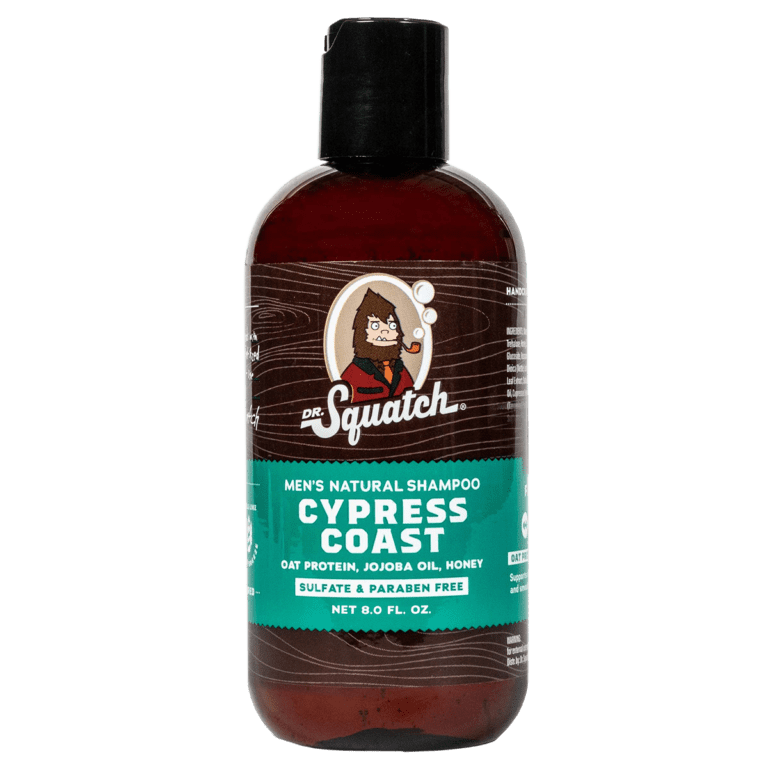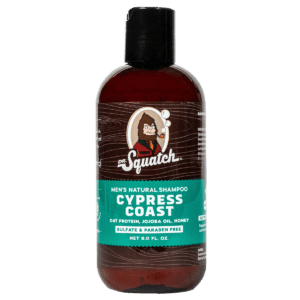 The Drawbacks…But Not Really
Typically standard commercial shampoos have great lathering features. You can really get a good lather with them but with Dr. Squatch there is only a small amount of lathering. At first, you might believe this is a bad thing, but rest assured it is not. In order for shampoos to get that great lather, they have to use harsh and horrible chemicals in order to achieve this desired effect. Chemicals that are not good for the body. Dr. Squatch doesn't add these typically used chemicals to their products. They avoid adding them.
I don't use any more or any less shampoo to clean my hair with Dr. Squatch's products. It just doesn't lather or foam as much as other shampoos but it still cleans. I typically use just a dime-sized amount and spread it around my hand for a few seconds then spread it around my head.
I often wear pomades and clay products in my hair due to its unruly nature. This allows me to have some control over it. Using these kinds of products every day can lead to build-up on the hair and scalp. Dr. Squatch Shampoo cleans these residues off so I can start fresh and clean.
Another potential drawbacks of the shampoo and conditioner are that the consistency is more liquid than standard shampoos and conditioners.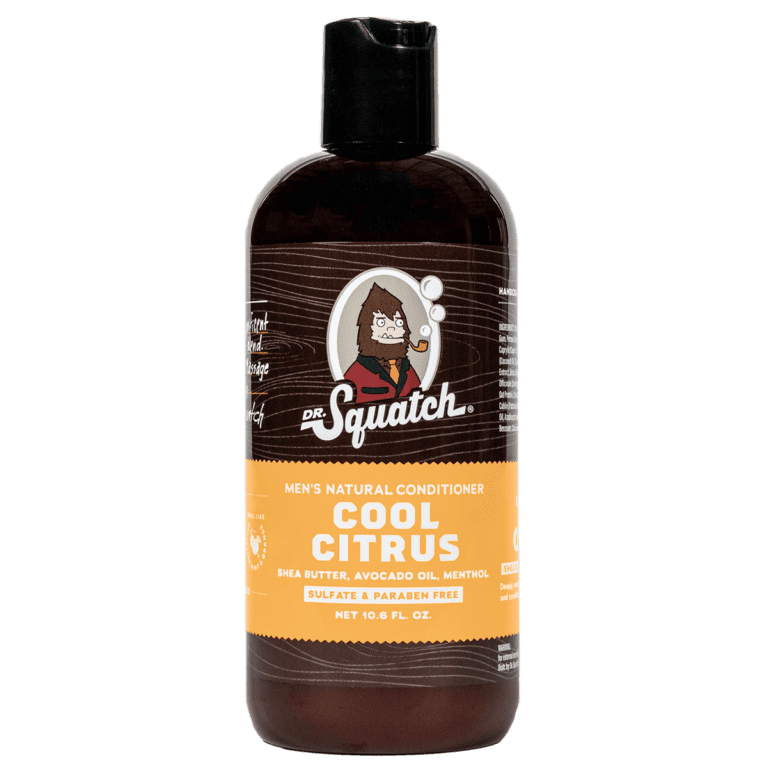 Pros & Cons
Pros
I use just a dime-sized amount to thoroughly clean and condition my hair.
NPA certified.
The best-smelling shampoo I have tried and used.
100% Natural.
No Sulfates or Parabens.
Gets pomades and clay hair products efficiently out of my hair.
Leaves hair softer and more easily managed.
Funny commercials.
Don't need a lot of the product to get the job done.
Many, many, many, positive reviews.
Actually providing you with a smaller shampoo bottle and a bigger conditioner bottle. Meaning you should shampoo less (2 to 3 times a week) and condition your hair daily.
Cons
Barely lathers. This is because it doesn't use harsh chemicals. Not a problem for me personally but thought I would mention it anyways.
Save Money By Using A Promo Code…Yes, Please!
Dr. Squatch's website typically sells various bundles where you can actually save money when buying bundled items together and if you are looking at trying their products it can be a great way to save additional money. Who doesn't like to save money?
Another great way of saving money and the experience of running out of your favorite soap, deodorant, shampoo, and conditioner is to subscribe to have your choice of product sent to you on a regular basis. If you subscribe you can get any of Dr. Squatch's products for cheaper. Plus if you have never ordered from them you can save 20% off your first subscription purchase of $18 or more by using the Promo Code: DSCSQUATCH20
New to Dr. Squatch? Save 20% Off Your First Subscription Purchase of $18 or More! First-Time Purchase Only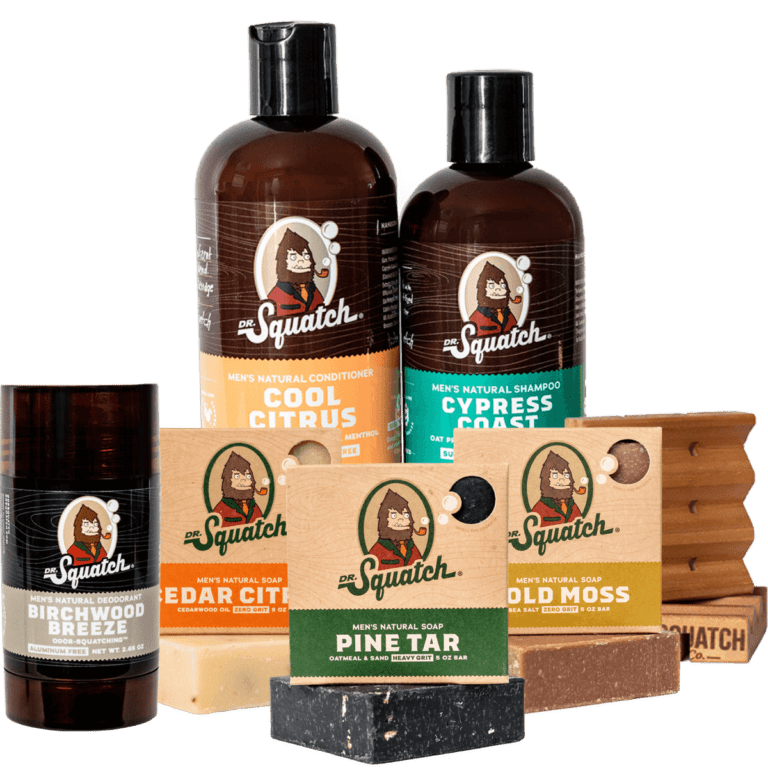 Other Dr. Squatch Products
I have written reviews on other Dr. Squatch products and will list them below and they all have my highest recommendations.
Dr. Squatch Pine Tar Soap Review
The Final Shave
Every product I have used from Dr. Squatch I have loved and I almost have tried them all and written about them on this website. The shampoo and conditioner is a really good product that uses natural ingredients that are healthier than similar conventional products.

If you have any questions or comments please leave them below.