Something that has totally transferred my shower experience is using a quality washcloth. You might think this is a little trivial, but trust me when I say, "It is a game changer". At least it was for me. I have been reviewing many specialty washcloths and found a true winner and a must-have washcloth.
So I will go over some of the features of what makes an excellent washcloth and also recommend the best washcloth for the body that I have found.
Let's get scrubbing people…
What Is A Makes A Good WashCloth?
There are some key factors for an optimal washcloth
Length – A long washcloth will easily reach every area of your body but especially the back.
Exfoliant factor. Removing older dead skin to reveal newer healthier skin. Also can help with acne.
How quickly it dries. Does the washcloth dry quickly to avoid mildew and odors?
Increases the sudsing factor of soap.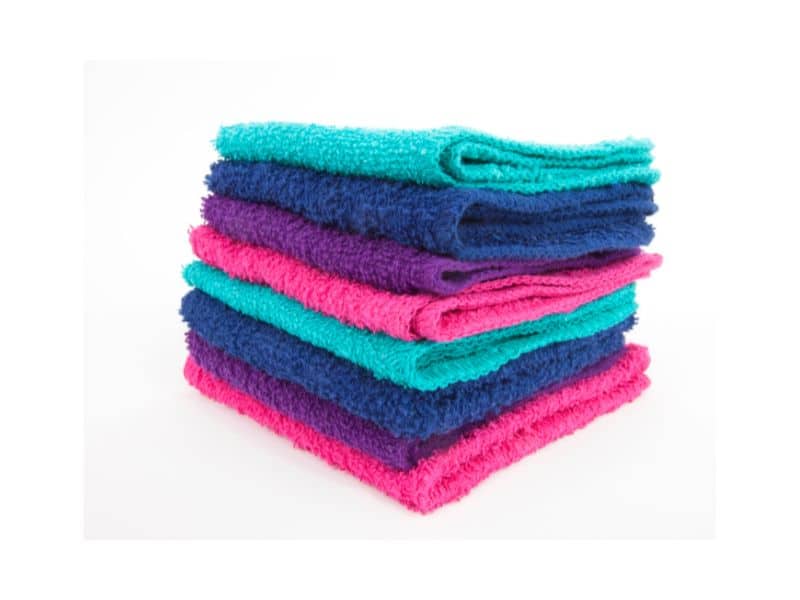 Ditch Those Small Washcloths & Ditch Those Back Scrubbers!!! This Is Better!!!
When using a washcloth in the shower for cleaning your body you want a cleaning tool that reaches your whole body. So length is important as washing your back and sometimes legs are difficult. Having a long washcloth makes scrubbing your back so much easier. It is much better than any back scrubber I have ever used.
Small washcloths just don't reach the whole body especially if you have limited mobility.
Extra Scrubbing Factor – Takes Grease, Grim, Dirt, & Oil Off Fast!
I work in a factory and my hands and arms sometimes get coated in grease and oil. This is really hard to remove and get clean with regular soap and water. An exfoliant washcloth easily washes off hard to get off the dirt and grim. Not only that but it helps remove dead skin to allow newer healthier-looking skin to shine through.
Your standard washcloth hardly has any exfoliant characteristic to it. We need a washcloth with some texture to it.
Quick Drying
Leaving a typical washcloth hanging to dry is hit or miss. Sometimes it dries and sometimes parts or all of the washcloth are still wet the next time you go to use it. This means it could be a breeding ground for bacteria and mildew. This is often accompanied by an odor. YUCK! Right?
We need a washcloth for the body that dries quickly after we have used it.
Suds, Suds, & More Suds
Suds gives us reassurance that the soap is cleaning us…am I right or what? We all like the suds when cleaning our bodies. Using a washcloth can increase the sudsing action of soap.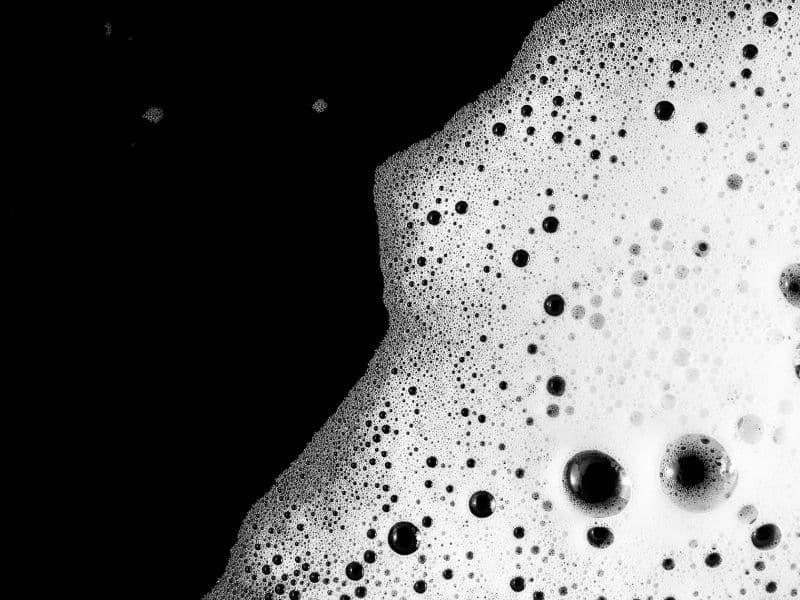 What I Believe Is The Best Body Washcloth…The Salux Washcloth
The Salux Washcloth is a Japanese invention. It has revolutionized the washcloth world by improving upon many features of a typical washcloth.
So what is Salux?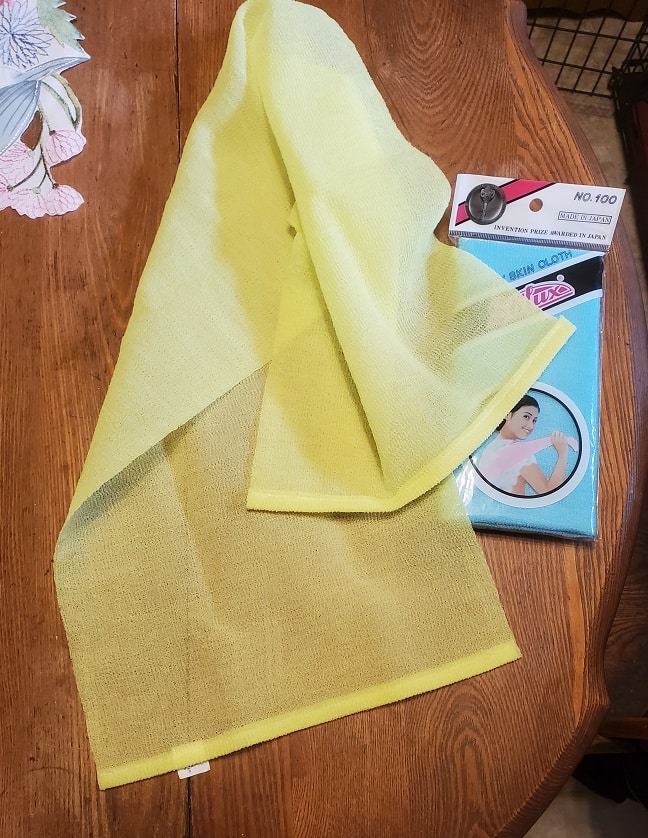 Salux is a synthetic cloth that has a patented texture woven into the cloth to provide an exfoliating texture and to be quick drying. As the fabric allows for air to easily dry out the fabric in no time. The material used is 60% nylon and 40% polyester.
I've been using this washcloth for about 6 months now and every time I reach for it is dry. I typically just hang in over the shower spigot when I am done taking a shower and the next day it is dry completely. It has never let me down ever.
Also, this isn't some small typical washcloth this thing measures 38″ inches long and 11 1/2 inches wide. Far bigger than your grandma's washcloth. This will easily scrub the back of anybody no matter how large. I am 6′ 2″ and I have no problem washing my back with it.
The best part of the Salux Washcloth is the texture. I have reviewed and owned similar products to the Salux but none of them match the amazing texture of the Salux. None! There are some close competitors but none meet the quality of texture. The texture is dialed in perfectly to have the right amount of grit to it and it is enjoyable too.
It just provides that right feeling of getting clean and that slight roughness to the skin that is almost a guilty pleasure. It's perfect! This is also very affordable and will last a long time. As you can either buy a single or in various other pack sizes.
Even if you are using a soap that doesn't suds very well the Salux will bring that soap to life with thousands of tiny bubbles. I don't know why this happens but it just works.
If you want more information on the great washcloth head on over to my full in-depth post here, Salux Washcloth Review – You Need This Shower Towel!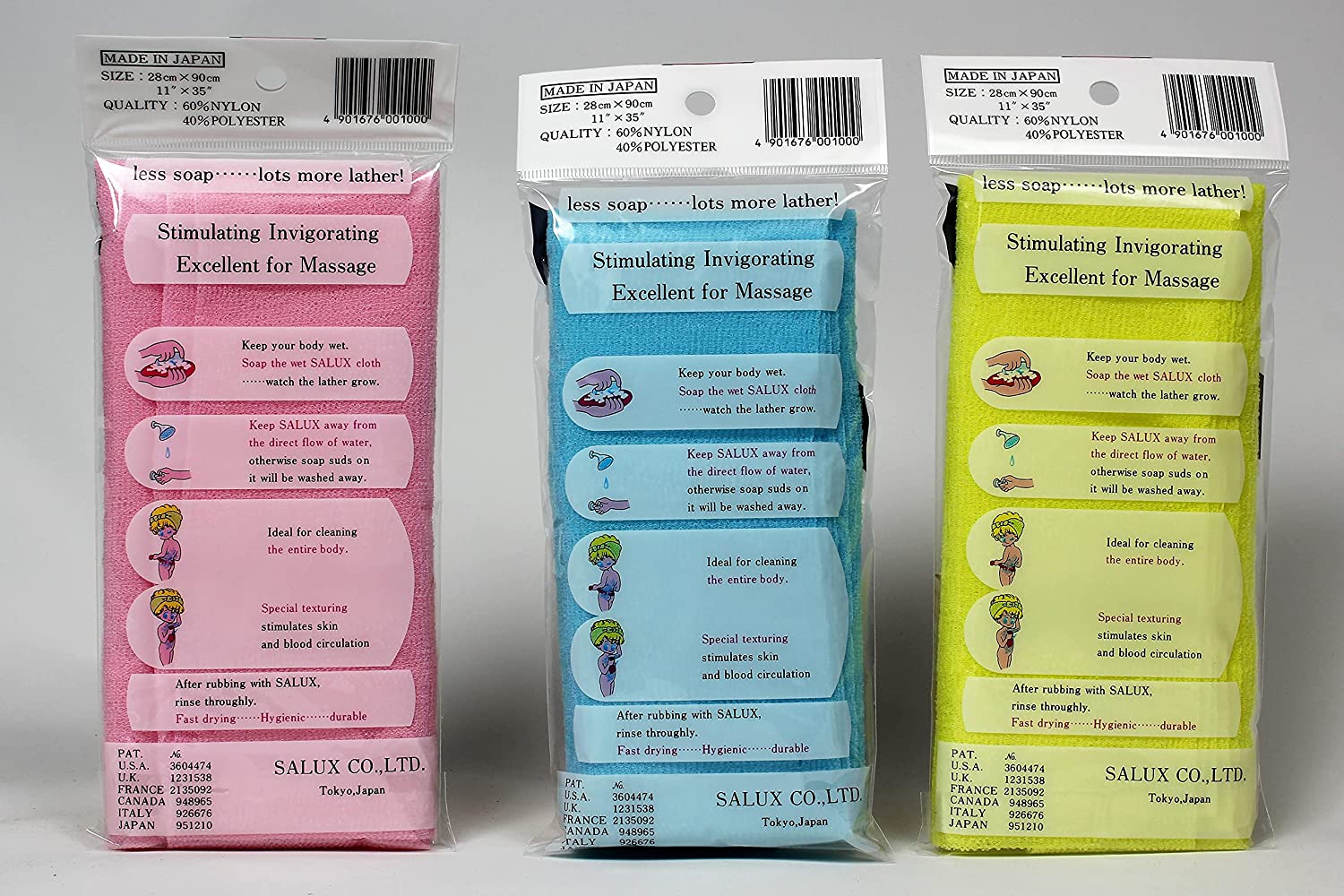 Alternative To The Salux. Maybe You Want A Softer Exfolantant Washcloth
Although I highly recommend the Salux there are other alternatives to it. Products that are similar both in length and texture but I feel the textures are not as good as the Salux. The Salux feels more synthetic while the Goshi is a more natural feel to it.
If you are looking for a softer exfoliant washcloth it is the Goshi Exfoliating Shower Towel. As this is made with more natural fibers that are woven in such a way as to provide a great texture. This ranks below the Salux, a close second. There is a lot more natural feel to it and it is softer compared to the Salux. Nevertheless still a great towel or washcloth, however, you want to put it.
Check out my review if you are interested here, Goshi Exfoliating Shower Towel Review.
Looking To Change Your Soap? Looking For A Great Bar Of Soap? Here They Are!
I have found some fantastic soaps through the years and I will list some of them below if you to upgrade your soap.
Huron Men's Soap – This soap is so creamy and sudsy that my wife tried it and now loves using this soap. It is that good. For sure one of the standouts. My review is here if you want more information, Huron Men's Bar Soap Review – Quality?
Dr. Squatch Soaps – This is another very popular soap and deservingly so too. Great scents and great ingredients.
Elk River Soap Company – This is a glycerin soap made by a small business in the Ozark Mountains of Missouri. High-quality products with great natural scents. Check out more information here, Elk River Soap Company Review.
The Final Shave
I highly recommend at least giving Salux a try. It doesn't cost a lot and it works great, so not much risk involved I think you will be pleasantly surprised how such a simple product performs so well. I know I was pretty skeptical at first but was quickly converted to a believer. This is one of the best grooming tools I have found as of late and I highly recommend it.