Gillette Intimate Razor Review – How Well Does This Work?
In this Gillette Intimate Razor review is the first dedicated groin razor I have seen sold or advertised. So, me being very curious of course went out and purchased it. I will be putting this to the full ringer to help determine if this is worth buying in this Gillette Intimate Razor review.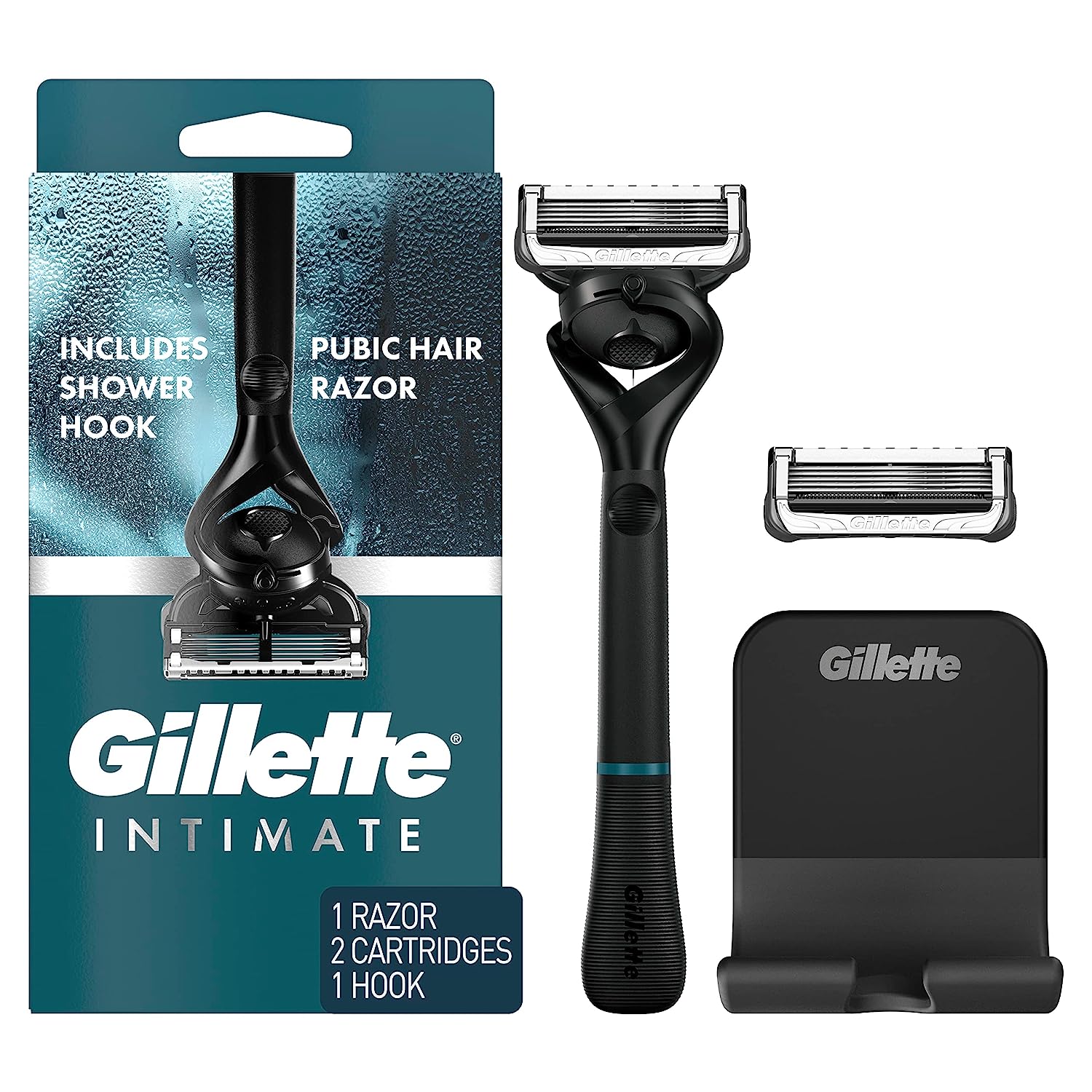 Shave Or Trim Or Both???
Some people actually prefer to shave downstairs instead of using just a groin trimmer and sometimes people like using both methods for removing groin hair. For example, trimming the bulk of the hair with a trimmer, then finishing off with a razor for an ultra-smooth finish.
I wanted to bring this up right away because nowadays you have a lot of options for dealing with groin hair. I prefer to trim my groin hair with a groin trimmer (see below the trimmer I recommend, as I have used and reviewed most of them) as it is faster and trims the hair close enough to the skin to be almost as good as shaving. It trims really close to the skin and you can't really tell anyways.
Full Disclosure
I paid for this razor with my own money. I will post affiliate links to Amazon below and will make a small commission on purchases. This is how I maintain and support bringing new products to review. If you find this page useful please help support my site.
What Is Included With Purchase?
1 – Gillette Intimate Razor Handle
2 – Gillette Intimate Razor Blades
1 – Shower Hook with 3M tape on the back side for installation.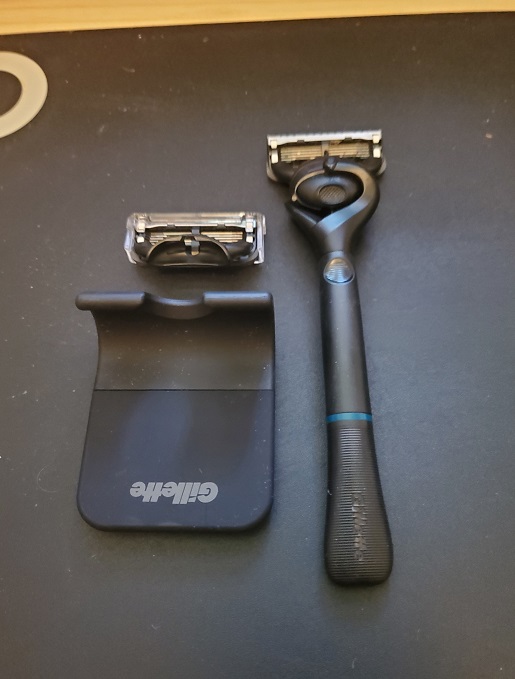 Specs On The Gillette Intimate Razor
5 Anti-Friction Blades
2 Lubrication Strips (top & bottom)
Open back on razors to allow for clearing the obstruction of hair through rinsing.
A small thin razor is also on the back of the razor blade for small detail work.
The length of the Gillette Intimate razor measures 6 inches with the razor blade attached. The handle has a rubberized texture to it to provide a sure grip. The razor pivots via the Flexball in the design of the handle.
How Well Does It Work? Will It Nick Ya? My Experience
I often don't shave in the shower but I thought I would give this a go in the shower. Shaving in the shower has many benefits, for example, prepping the skin, easy cleanup, and clearing any clogs easily.
What I found was a quality product that worked excellently. It shaved my groin area and left it super smooth with zero nicks and cuts. It does a really good job of avoiding skin irritation too.
It's been a while since I have dealt with this grooming routine so the hair was longer than I typically have it. The Gillette Intimate Razor cut this with no problem but I was often left to unclog the razor by sticking it under the shower spigot quite a few times. This is to be expected with any razor. If you were to shave regularly down there this problem would be lessened.
The back of the razor is completely left open to allow for easier cleanout. This is a great feature! This was very much appreciated by me. Often times companies design a razor that is almost completely blocked in the back of the razor and really makes removing clogged hair a real task. Rinsing it with water from the back and the front often removes the clog.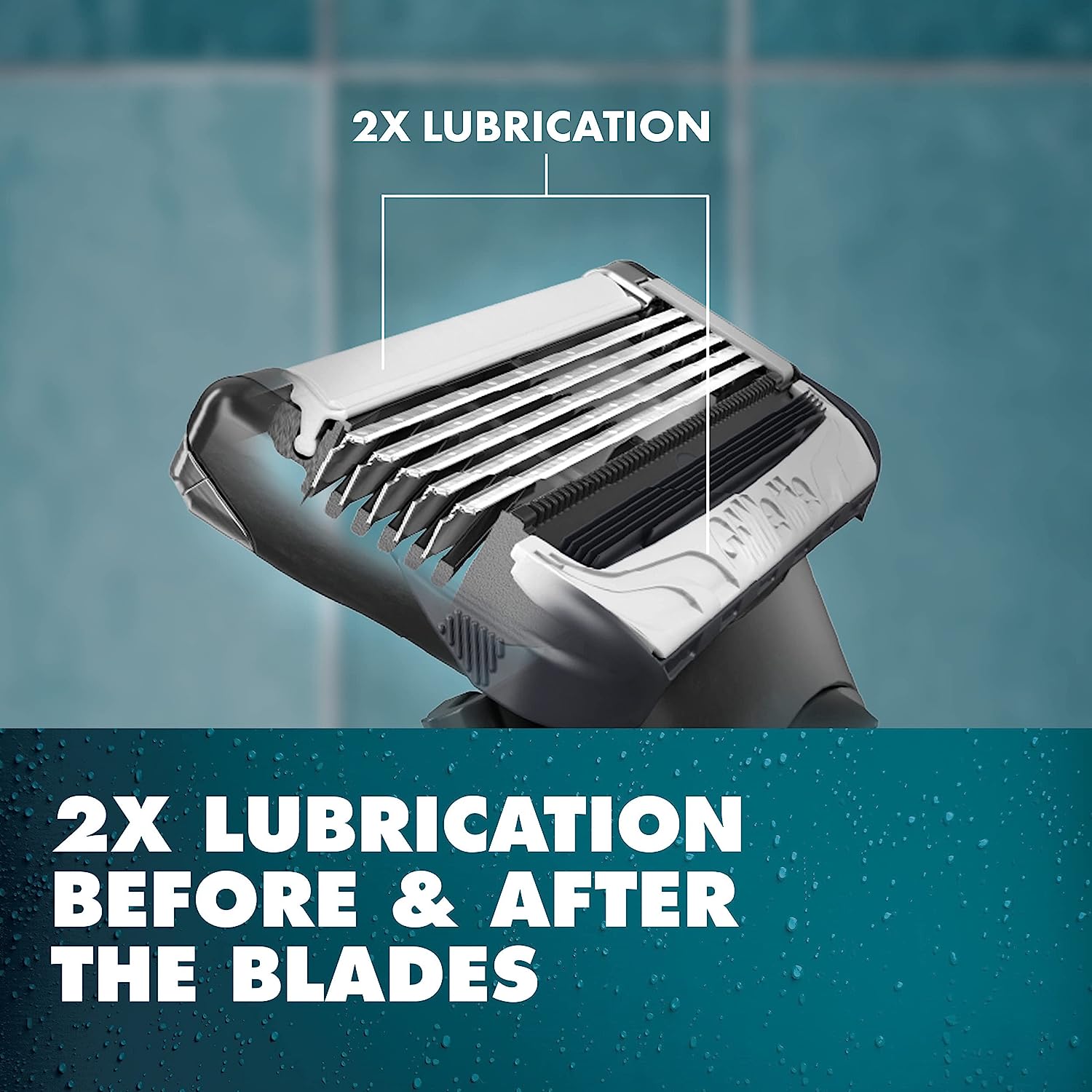 Overall
It is a pretty good razor for shaving your groin area. I experienced little downside other than having to unclog the razor often. I had really good results in the shower but I am sure this would work well to out of the shower. The handle is very secure and comfortable and no problem in this department. The uni-ball design works well easily adapting to the different contours.
A great groin shaver!!! Highly recommended!!!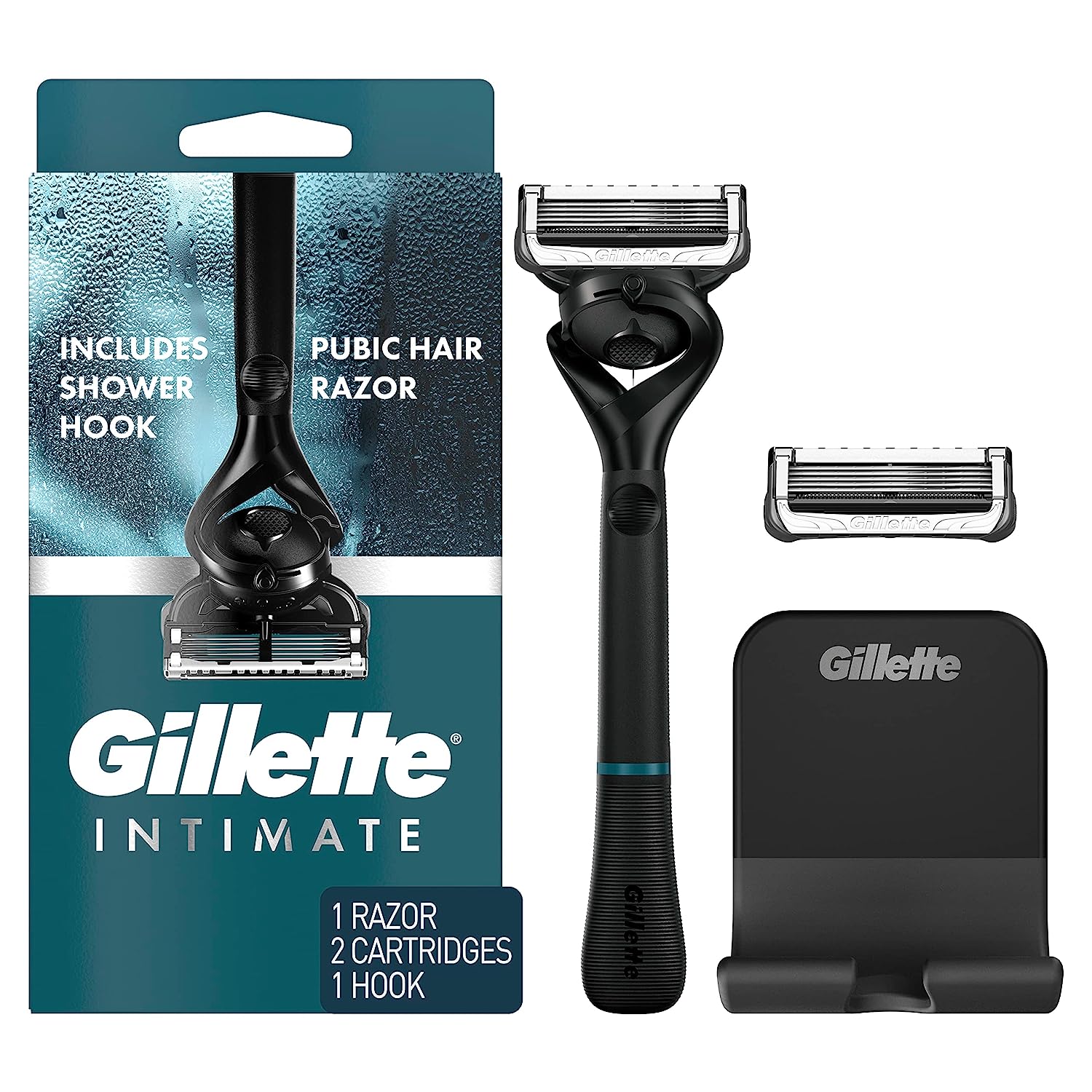 Pros & Cons
Pros
Unisex razor for both men and ladies.
Sharp razors that make short work of any job that you put this Gillette Intimate Razor to. No tugging just clean sharp cuts. Yet, gentle enough not to irritate the skin.
No irritation!!! I experienced zero nicks, cuts, razor bumps, or discomfort after using this razor. Does a great job of protecting your skin.
Very secure handle as the rubberized and texturized handle.
I like the shape and design of the handle. Provides a secure grip.
The open back is almost completely open allowing to dislodge hair that is clogging the razor with rinsing with water. Love this feature!!!
Dual anti-friction strips really allow for a smooth experience down there when shaving. This really adds to the overall shaving experience.
I really like the FlexBall as it really follows the contour of wherever you're using this. Very little pressure is needed to move it to one side or the other.
Shower hook for storing in the shower.
Decent price.
Cons
If you already use a different razor for your face this is going to be another different replacement razor you are going to have to worry about replacing when they get dull.
The razor can clog with hair but the open back allows for a more accessible cleanout. This allows you to rinse water on the back side to help flush out hair. This really helps to be able to unimpeded rinse with water and this really helps to remove hair that is clogged.
Very hard to find information on what replacement blades can be used with this handle.
Took a lot of looking around to find the replacement blades but they can be found here on Amazon, Gillette Intimate Pubic Hair Razor Cartridges. Couldn't find them on Gillette's website.
Maybe You Need A Groin Trimmer Instead
I have reviewed most of the groin trimmers on the market. All the big and well-publicized groin trimmers to the obscured ones. There is one that delivers the best performance and the best design and that product is the Meridian Trimmer Plus.
I prefer a trimmer over a razor and this is the trimmer I reach for every time, and I own and have reviewed over twenty different groin trimmers. It's the best!
This is their newest trimmer and it has been a big improvement from their previous model (which was great too!) This is a solid performer that has never nicked me. Such a well designed that it is easily the best groin trimmer I have reviewed to date.
You can find more information here, Meridian Trimmer Plus Review – Worth Getting? Find Out.
Razor VS Ball Trimmer
I've written a post about this topic if you are wondering about the pros and cons of each method here, Should You Shave Your Balls Or Is Trimming Good Enough? I fully break it down to help you make a clear and precise decision.
How Well Does It Compare To Other Groin Razors I've Used
I have recommended before in the past a different razor for shaving your groin area but I think this Gillette Intimate Razor has provided a great razor that is properly designed and functional to overtake what I recommend in the past.
So, essentially we have found the best groin razor in the Gillette Intimate Razor.
Where To Find Replacement Blades For The Gillette Intimate Razor?
You can purchase these on Amazon here in a four-pack, Gillette Intimate Pubic Hair Razor Cartridges.
The Final Shave
This is a great groin razor that will surely please the majority of people. With any razors trimming longer hairs will clog any razor blades. But at least the back of the razor is left open for a more easier time of removing the hair. I experienced no skin irritation or cuts from using this razor as they provide a level of sharpness but also provide a level of skin protection as well.
A great groin razor! Highly recommended!!!