Take Care Of Down There
We will be looking at a full in-depth review of the Orbs Electric Groin Trimmer in this review today. I will highlight both positives and negatives of this groin hair trimmer to help better you decide if this is right for you and worthy of purchasing.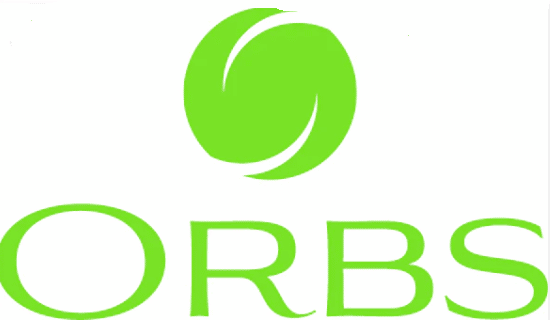 Just so you know I purchased this Orbs Trimmer with my own money for this review on Amazon. God knows I already have enough groin trimmers on hand but for the sake of helping people with grooming products, I got this trimmer. It looks like at my initial glance it is a quality device…so let's get ripping into it and find out. Shall we?
What Is The Orbs Electric Groin Trimmer?
The Orbs Electric Groin Trimmer is a rechargeable dedicated ball trimmer but it could also be used elsewhere on the body to trim hair as well. Basically, this is used to control your man patch down there and have everything looking copacetic. The design and materials used lend themselves to potentially avoid nicking your nutsack. A very important feature for sure.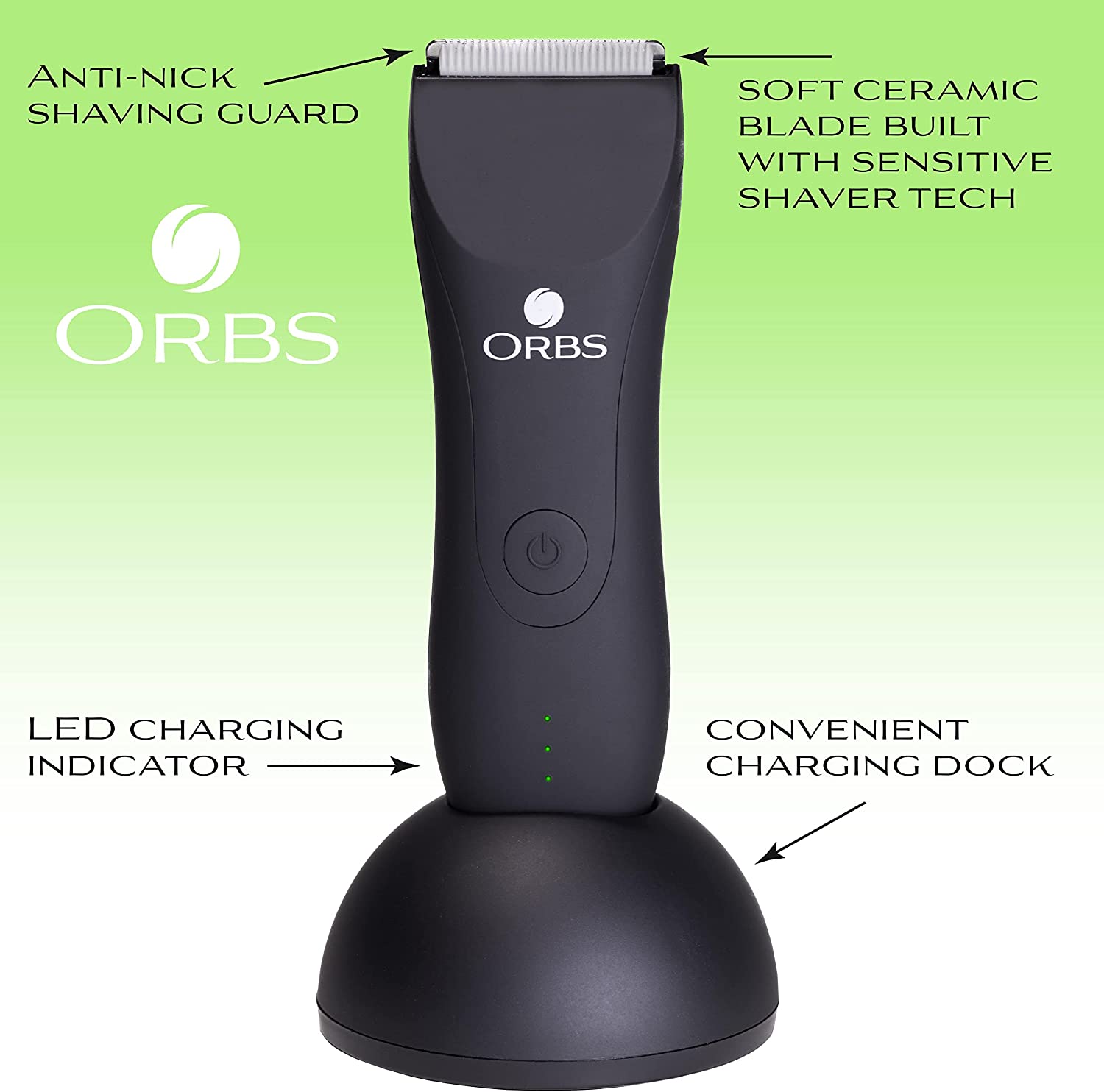 Key Features
Ceramic Blade
7,000 rpm motor
Li-Ion Battery
100-hour run time on a full battery.
2 dual-sided guide combs.
What All Comes With Purchase?
1 – Orbs Electric Groin Trimmer
2 – Double sided guide combs (3-6mm, 9-12mm)
1 – Cleaning brush
1 – USB charging cable
1 – Charging Docking Station
1 – Set of instructions
Specs Of The Orbs Electric Groin Trimmer
Length & Width
The handle from the blade to the bottom of the trimmer measures 5 1/2 inches long. The stainless steel rake and the ceramic blade measure 1 1/2″ inches wide. The blade is replaceable by simply popping it out and replacing it.
Guide Combs
The two guide combs provided are dual-sided 3-6 and 9-12.
Battery
The battery provided in the Orbs Trimmer is a Li-Ion 600mAh battery. The battery takes about 2 hours to fully charge with a run time of a fully charged battery being 100 hours.
Motor
It has a 7,000rpm motor which is the top of the line for rechargeable.
Does It Work Good? Is It Worth Getting? My Opinion
This Orbs ball trimmer looks very similar to another groin trimmer I have reviewed on this website. The Manspot trimmer. Everything looks pretty much the same and the sizes are all the same too. Thankfully the Manspot worked well and the Orbs Trimmer works well too. It must be made at the same factory but with different packaging and a different name.
The performance works great. I experienced no nicks or cuts from using it. The motor doesn't sound all that powerful when you turn it on but it does trim hair and never bogs down. One of the quietest trimmers I have ever used and this help to put you at ease when using it, as it doesn't sound like a miniature chainsaw.
The docking station which also serves as a charging station is nice and holds the trimmer securely in it. Great for those wishing to have this on their sink countertop.
This is a well-made trimmer! This is also very affordable! Making this a must-buy if you are looking for a groin hair trimmer. I was very impressed with the Orbs! High recommendation.
Pros & Cons
Pros
I experienced zero nicks or cuts from using this.
I appreciate the slower turned-down motor. The softer sound lends itself to feeling more secure attacking the jungle.
Easy to maneuver around your hanging fruit.
Three charging indicator lights let you know how much of a charge you have currently.
Waterproof. Can be used both dry or wet.
Lightweight and small. I appreciate both these factors in the Orbs.
Reasonable price. Towards the low end for a quality groin hair trimmer.
Very quiet when running this device.
Fits in the hand very nicely with a secure grip. A great handle that just sits very natural in your hand.
The plastic feel of the handle is pleasing to hold and though smooth stays locked in place.
Comes fully charged right out of the box! I love this and hate waiting to charge a new device.
Comes nicely packaged in a high-quality box.
Replacement blades are available for purchase. You can purchase replacement blades here on Amazon.
Can be used elsewhere on the body. Like arms, chest, and back. The back if you have a partner do it for you.
A docking station is supplied if you like to leave your trimmer on the countertop in the bathroom.
Once fully charge you can expect to see 100 minutes of run time. This is great and should provide many trimming sessions.
The battery underneath the hood on this trimmer is a Li-Ion 600m Ah. Like seeing a lithium battery on any rechargeable device.
Guide combs easily attach with a snap. Also taking them off is super easy.
Cons
Even though my trimmer can fully charge the instructions state that you should charge the trimmer until the red lights turn on then use it.
Made in China.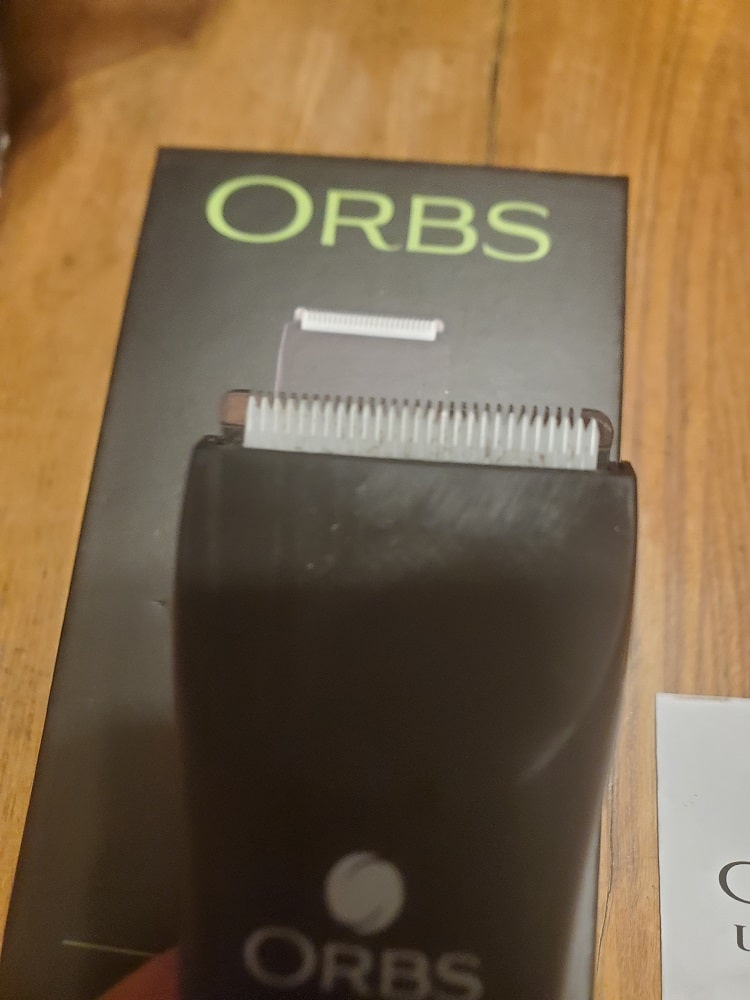 Questions & Tips
Can Women Use A Man's Groin Hair Trimmer?
Yes, women can also use any groin hair trimmer too. These types of hair trimmers are specifically designed to trim the hair around delicate body parts, both men and women. Often times many trimmer manufacturers state this lesser-known fact on their own websites.
Can This Ball Trimmer Nick You?
Yes, any ball trimmer can nick or cut you. There is so much man weirdness down there, mostly the way the skin around the balls can react to different temperatures and folding of the skin, that nicks can occur. But with the design of most modern ball trimmers the likely hood of nicking yourself down there, is greatly reduced.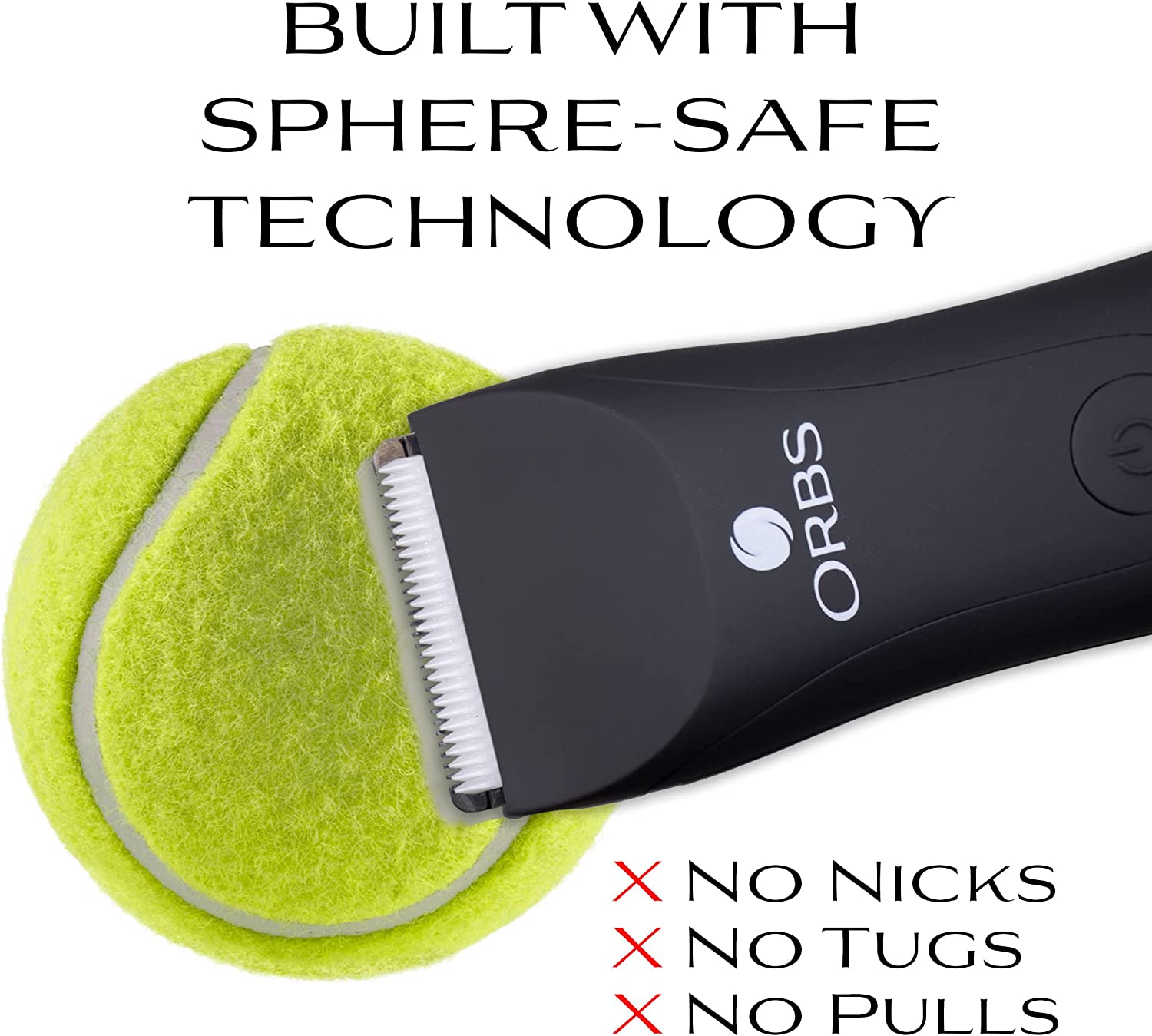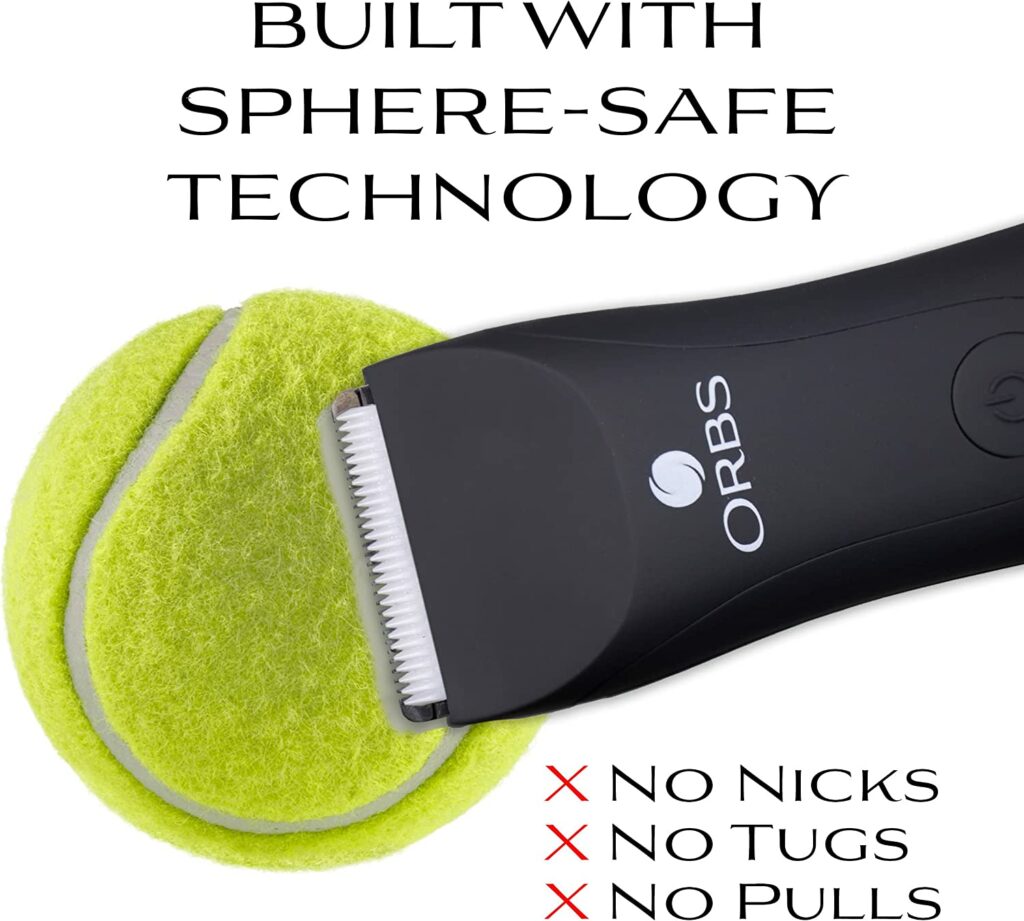 Proper technique can greatly further reduce the chances of nicking yourself. Yes, there are proper techniques.! Always follow the advice in the instructions for the given ball trimmer. Also using the supplied guide combs can totally eliminate any nicks.
How Long Do The Blades Last?
According to the instructions pamphlet, the trimmer blades should be replaced every three months. Your mileage may vary according to usage. I personally feel blades last a lot longer than that but if you feel your blade is no longer doing its job correctly I would replace it.
Support
Orbs havehttps://orbstrimmer.com/ a website for support and products found here, Orbs. They can also be contacted at support@orbstrimmer.com.
How Does This Compare To Other Ball Trimmers?
I have reviewed quite a few groin trimmers on my website and this differentially is towards the top of the list of best groin trimmers out there.
Some of the best groin trimmers I have reviewed are:
The Meridian Trimmer – Read my full review here, Meridian Trimmer Review – Best Male Pubic Trimmer.
Meridian Trimmer Plus – Check out my in-depth review here, Meridian Trimmer Plus Review – Worth Getting? Find Out.
Manspot Groin Hair Trimmer – Read my full review here, Manspot Groin Hair Trimmer Review.
The Final Shave
The number one thing I want in a groin trimmer is for it not to nick me when I use it. I got that in the Orbs Trimmer. Not only that I got a quality built device that is built right which in turn makes it perform excellently.
I highly recommend the Orbs Trimmer!