Does Your Nose Want This?
Simple is sometimes the best…right?
Sometimes it most definitely is the best and other times we need complexity. This is where this review leads us to a simple grooming tool for dealing with nose hair. Nose hair is an unsightly matter nonetheless but one that needs addressing. So we will bring forth the light and shine it on the Royal Premium Nose Hair Trimmer in this review to see if it performs to its intended design and function.
I full disclosure I ordered and paid for this on Amazon with my own money to see how well it worked and to share it with whoever is interested.
What Is The Royal Premium Nose Hair Trimmer [Made In Korea]?
Another name for this is also the Freikugel…I guess it is printed on the front of the box I received. I don't know the meaning of this name, if you do please let me know down below in the comment section.
This is a refreshing take when compared to all the more modern motor-driven grooming devices that deal with nose & ear hairs. Some of these work great while others are just plain bad and should be avoided. Just some old-school engineering and I love it.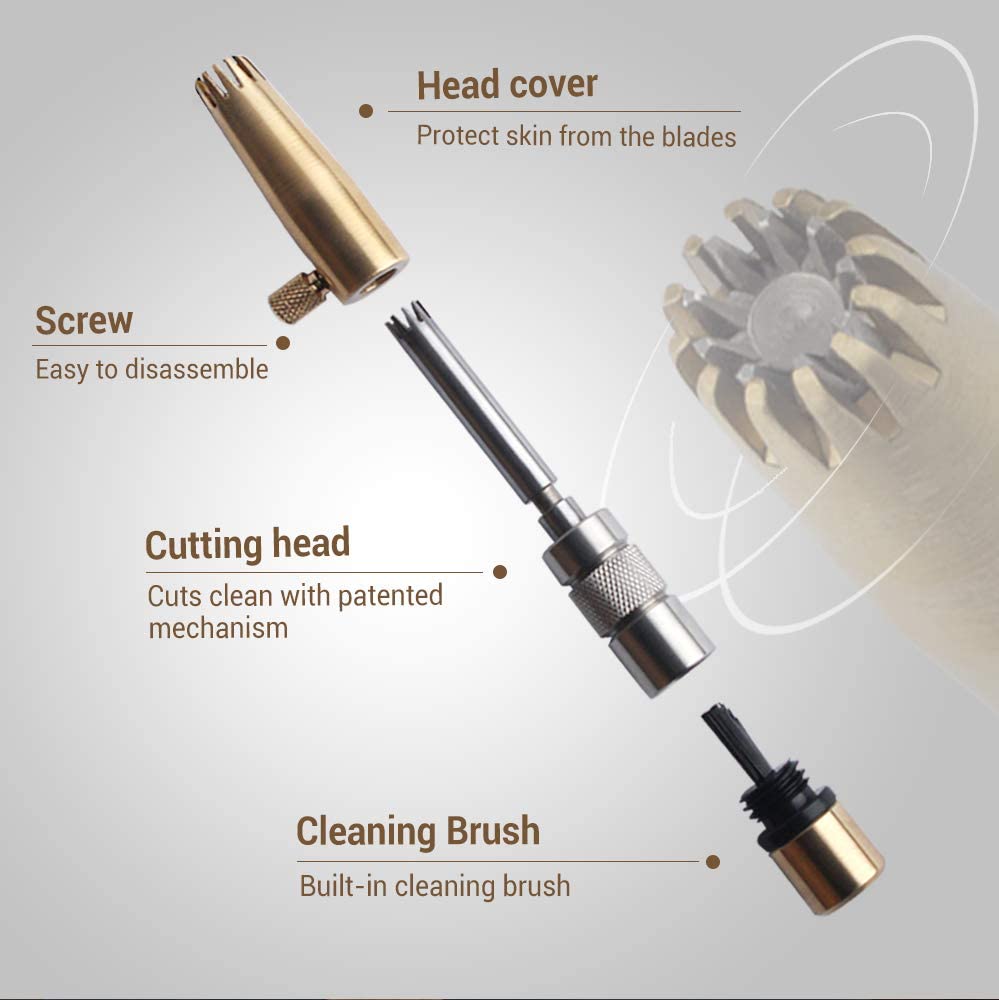 A simple tool meaning there are no motors or switches. Just some sharp blades that turn behind a skin guard (which is very important btw) by a knob on the bottom. No batteries and no gizmos to worry about breaking or needing charging.
Specs Of The Royal Nose & Ear Hair Trimmer
The total length of this trimmer is 2 3/4 inches long and is made out of by the looks of things brass and stainless steel. No cheap plastic anything here mind you!!! The diameter measures for me to be 3/8 of an inch in width.
What You All Get When You Purchase
1 – Royal Premium Nose Hair Trimmer (Freikugel Made In Korea)
1 – Instruction on the back of the box
1 – Metal storage tin.
1 – Cleaning Brush (Hidden in the bottom handle)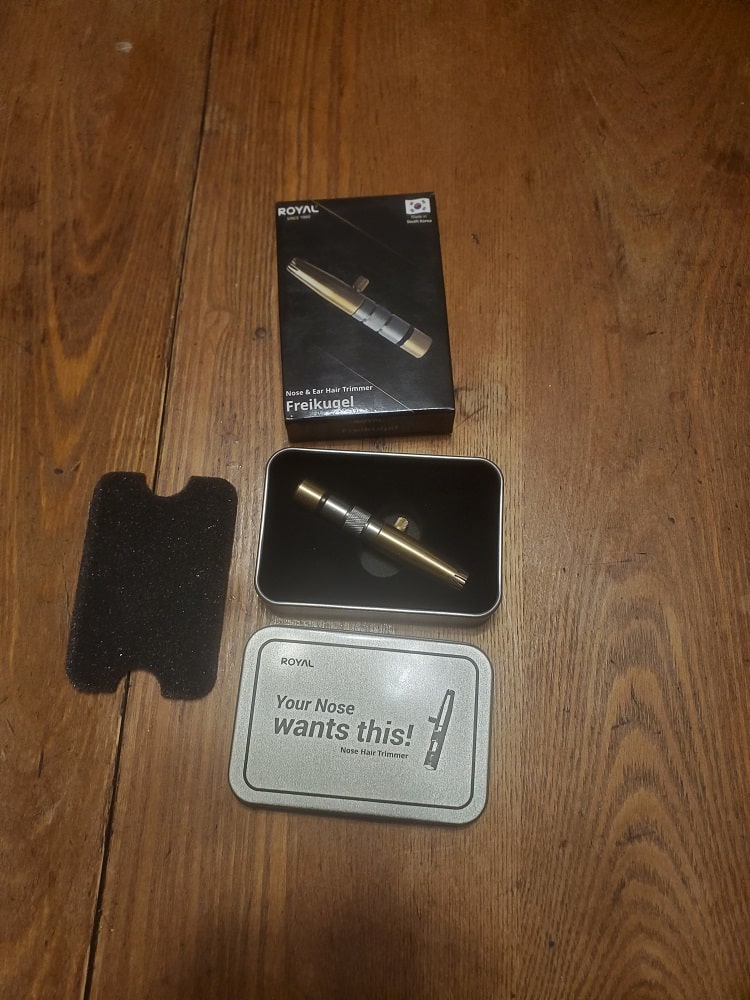 How Do You Use It?
It is really to operate and I will post the instruction on the back of the packing below.
Insert the nose hair trimmer "Freikugel" inside one of your nostrils for about 1/4inch (or 5mm)
Hold the top part of the trimmer and gently turn right and left the bottom 4 to 5 times.
If needed, reposition the trimmer and repeat as explained in #2.
After use, turn the bottom part counterclockwise to remove the brush attachment and use the brush to sweep the blade.
How Well Does It Work? Worth Getting? My Opinion…
This works pretty well. It tore through my two-week growth and never pulled or caused the slightest discomfort. No pulling and no pain, which is very important to some people. Took nose hair down to a more manageable height and pretty close to the skin too.
The blades are sharp and cut hair with by just twisting the knob on the bottom. It cut my nose hair and it cut the hair on my head too. I just tried a small spot. As I thought I would see how it would handle the thicker denser hair and it had zero problems.
I really enjoyed that this is solid metal as the brass and stainless steel give it a good heft and let you know you are holding a quality grooming tool.
If you are looking for a lasting tool that won't break accidentally get the Royal Nose & Ear Hair Trimmer. I highly recommend it!!!
Pros & Cons
Pros
Comes nicely packaged.
Parts are machined amazingly and genuine workmanship is applied to building this device.
Simple to use and simple to understand.
Never nicked or cut me.
If the power supplied to your house would be cut off this device would always work. Great for energy independence.
Easy to travel with and small enough to fit into a Dopp kit.
Small compacted size yet easy to hold and use.
Product longevity. Should last many many years.
Twisting the bottom, either way, clockwise or counter-clockwise cuts both ways. Keep it simple.
Easy to clean with clear instructions on the back of the box.
Comes with a built-in cleaning brush.
It's got a nice weight to it.
Cons
Have to adjust the angle of attack to ensure you rid yourself of every offending nose hair. If not you could miss some hairs that need trimming.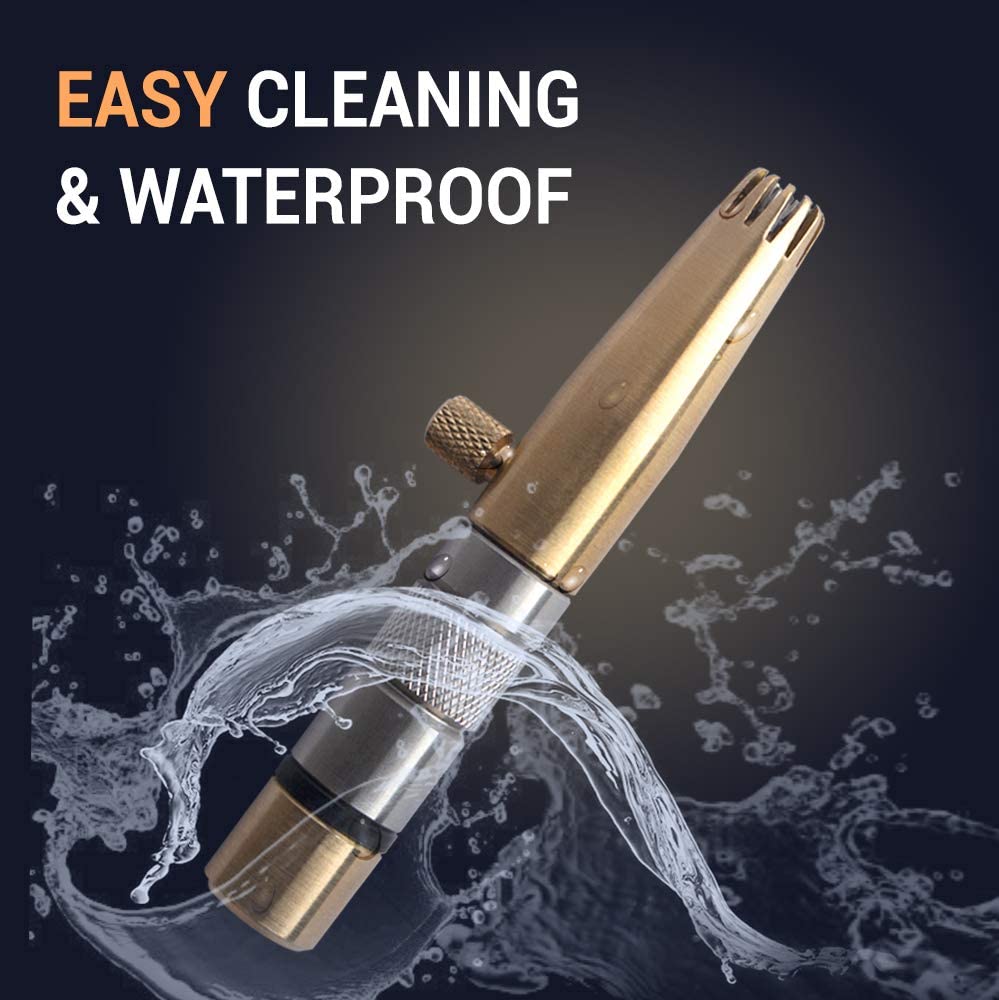 Tips On Using This Nose Trimmer
In general, I always have more than one way of dealing with grooming nose hair. Basically, at least two methods or devices to deal with nose hair.
Why?
Well, I want my nose to be completely free of nose hair. Having more than one device ensures I am 100% nose hair free and I didn't miss one of these little buggers. So essentially have more than one device in dealing with nose hair. As one device might miss some hair but using a second will guarantee success. Redundancy…I guess.
I often use a mechanical nose hair trimmer alongside a good pair of tweezers. See below for product recommendations.
How Well Does This Compare To Other Nose Hair Trimmers?
As far as longevity the Royal Nose & Ear Hair Trimmer is right at the top as far as longevity is concerned. Other than a pair of tweezers this would far outlast any electrical-driven nose hair trimmer. A real selling point if you ask me. As I have owned several cheap electric rechargeable nose & ear hair trimmers that have had really short lifespans.
As far as performance it will cut hair just as close as any other nose & ear hair trimmer out there.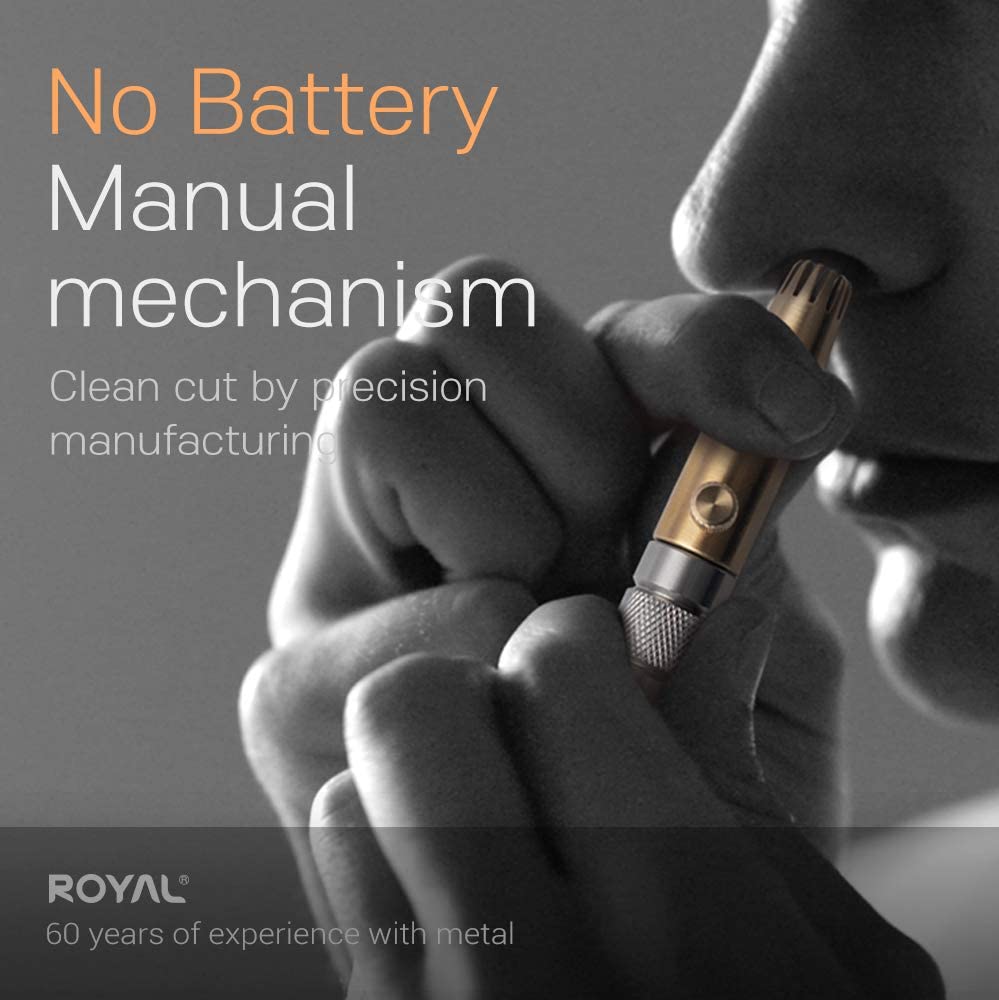 For Pulling Nose & Ear Hair Products I Recommend
Tweezy Nose & Ear Hair Remover – This is a unique device that depresses and a small spring grasps the hair and then you pull the hair out with a short tug. Works great and is also made to last.
You can read my full review here, Tweezy Nose & Ear Hair Remover Review.
Tweezerman Slant Tweezer – This is one of the best tweezers I have personally used. As this always grabs every hair I aim to get and ones I don't even know about. Grabs the finest and shortest of hair with no problem. Just a great tweezer for a good price.

You can read my review here, Tweezerman Slant Tweezer Review.
For Nose & Ear Hair Trimmers I Recommend
Brio Nose & Ear Trimmer – This is one of the best-built and performing electric trimmers I have used. Solid performer and can withstand an accidental drop to the floor too.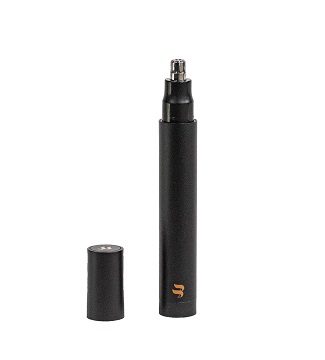 Read my review here, Brio Nose & Ear Trimmer Review.
The Final Shave
Am I glad I own this?
Hell yeah, I am!
Tools that are quality machined and made out of lasting metal are very very refreshing to see and to use. The blades cut hair and never cut the inside of your nose or ears. So safety is spot on.
Just a great trimmer for both the nose and ear with little to no real negatives and this makes it a strong recommendation for me.