Looking For A Ball Deodorant? – Maybe Ballguard Is What You Are Looking For??
In this post, Ballsy Ballguard Liquid Powder Review I will be going over every detail to help you decide if this is a good powder. Let's face it, balls can get stinky and sticky. Balls are stuck in between your two largest appendages…your legs. Often making for a pretty moist and hot environment. Ballsy Ballguard Liquid Powder helps to deal with these so-called problems and provides relief. In this review,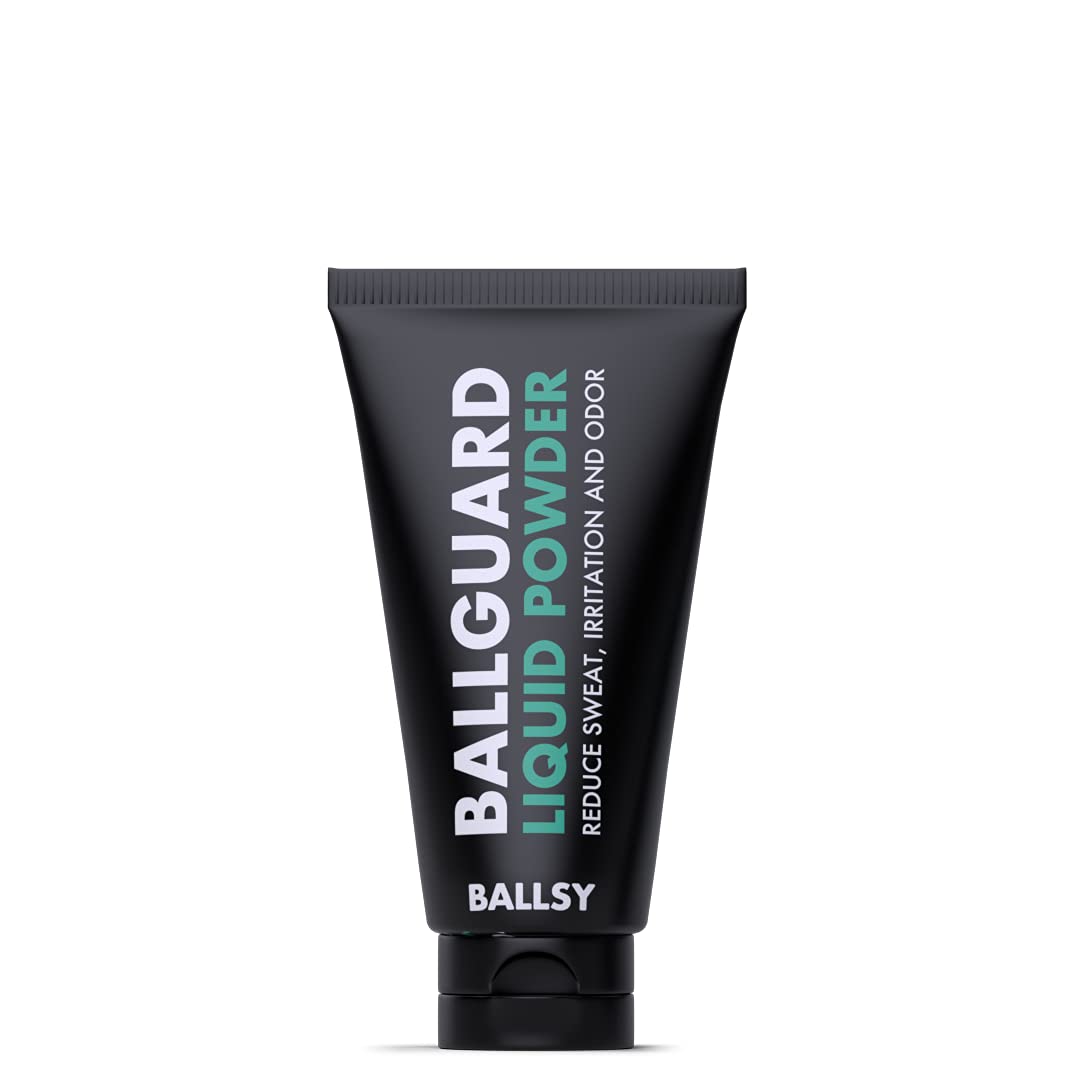 I will highlight both positives and negatives of this product to help you determine if it is worth your money.
Full Disclosure
I am an affiliate of Ballsy but this will not stop me from pointing out the negatives as well as the positives of this product. I will earn a small commission on all purchased clicked links on this page. This helps to keep my small website up and running and bring you honest detailed reviews. I purchased the Ballsy Ballguard Liquid Powder shown in my review with my own money for this review.
What Is Ballsy Ballguard Liquid Powder?
This is a deodorant lotion that you apply to the groin area that quickly dries into a powder. This powder helps fight chaffing, stink, and sweat.

Many men get problems down in their groin area. This product helps to prevent and deal with these issues.
Ingredients
Water/Aqua/Eau, Tapioca Starch, Propanediol, Polysorbate 20, Phenoxyethanol, Carbomer, Sodium Hydroxide, Fragrance (Parfum), Xanthan Gum, Aloe Barbadensis Leaf Juice, Ethylhexylglycerin, Tetrasodium EDTA, Coumarin, Limonene, Linalool
Directions On How To Use
Apply a quarter size amount to the palm. Rub hands together then apply onto balls, inner thighs, and wherever you want to stay fresh. Allow 30 seconds to start drying before pulling up your underwear. Wash hands.
How Good Is It? How Well Does It Perform? My Experience
This works pretty well overall as I tested this out for a week straight and applied it to my balls right before going to work. In order to fully test this product. I normally don't really have a problem with odors down there but have found out in the past I really do enjoy using a quality ball deodorant. Which I was quite surprised by.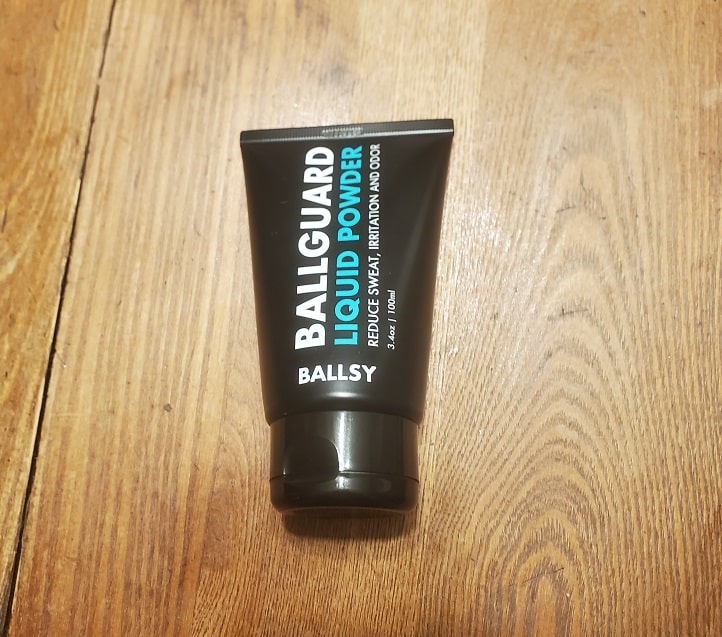 I enjoyed the soothing and cooling effects of this lotion when applied. It dries very quickly, probably half a minute to completely dry. So, you just have to stand there naked (at least according to the directions) and wait for the product to completely dry before pulling up your underwear.
This does dry rather quickly and forms a thin layer of powder. This powder is slippery but not wet. Allowing your parts to move around more freely without chafing. This is the area where it wasn't the best for me, as I noticed the anti-chaffing properties quickly left after about an hour. Where I have reviewed products in the past and this feeling lasted for a lot longer.
Once you have experienced a good anti-chafing powder/lotion you really miss it when a product doesn't have the same level of protection.
My balls after coming home from a long work day still remained fresh and clean smelling.
How Does It Smell? Scent Profile
The scent is also light, fresh, and mostly natural smelling. A good neutral scent that doesn't smell anything like a clubbing scent. I can smell the aloe vera for sure and some other herbaceous scents.

Pros & Cons
Pros
Does provide a pretty mess-free application as opposed to other methods and products like ball powders. Powders can be messy to apply.
A good scent! A pleasing natural scent that presents a clean scent profile.
The list of ingredients looks like a good quality list of ingredients.
Definitely has some soothing properties after applying this.
Has aloe in it to help the skin repair itself if damaged.
The lotion dries quickly.
Very decent odor protection.
TSA Travel approved coming in at 3.4 oz.
Made in the USA.
30-day money-back guarantee.
Cruelty-free products.
Aluminum, talc, and paraben free.
Can be used elsewhere on the body too.
Price can be reduced by subscribing to have this shipped to you every 2 months. 16.66% off for the subscription.
Cons
Brings only slight anti-chaffing properties to the table. It just goes on as a lotion and dries within a few minutes to form a very light powder. This protection seems to wear off right away. I just compare it to other products I have used and it doesn't provide the best anti-chaffing protection I have seen. It's okay just not the best I have used.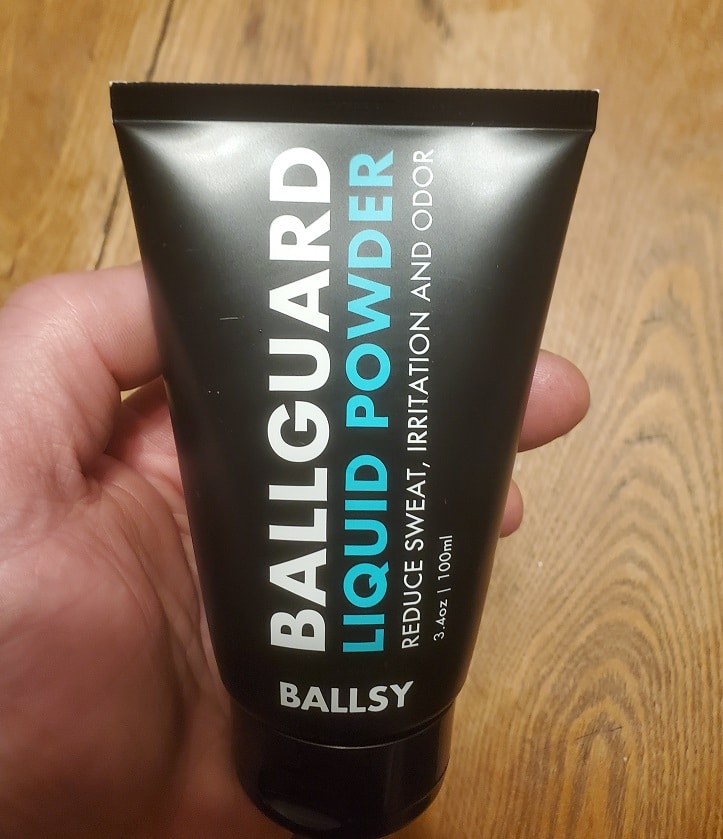 Since We Are Dealing With The Subject OF Balls…Do You Need A Ball Trimmer?
Keeping yourself well-groomed downstairs also greatly helps to reduce odors and heat. This leads us to find a great ball trimmer that doesn't nick or cut you down there and still performs it job of trimming the old nut sack.
Since we are in the general area let me introduce you to the best ball trimmer I have used. The Meridian Trimmer. This is my favorite and highest rank ball trimmer I have used or reviewed. Good quality made trimmer that has never nicked or cut me.
Check out my full review here, Meridian Trimmer Review – Best Male Pubic Trimmer?
Ballsy also makes a pretty decent trimmer for your balls and body hair called the Ballsy B2 Balls & Body Trimmer. I wasn't expecting this to perform as well as it did but was pleasantly surprised at how well it worked and was constructed.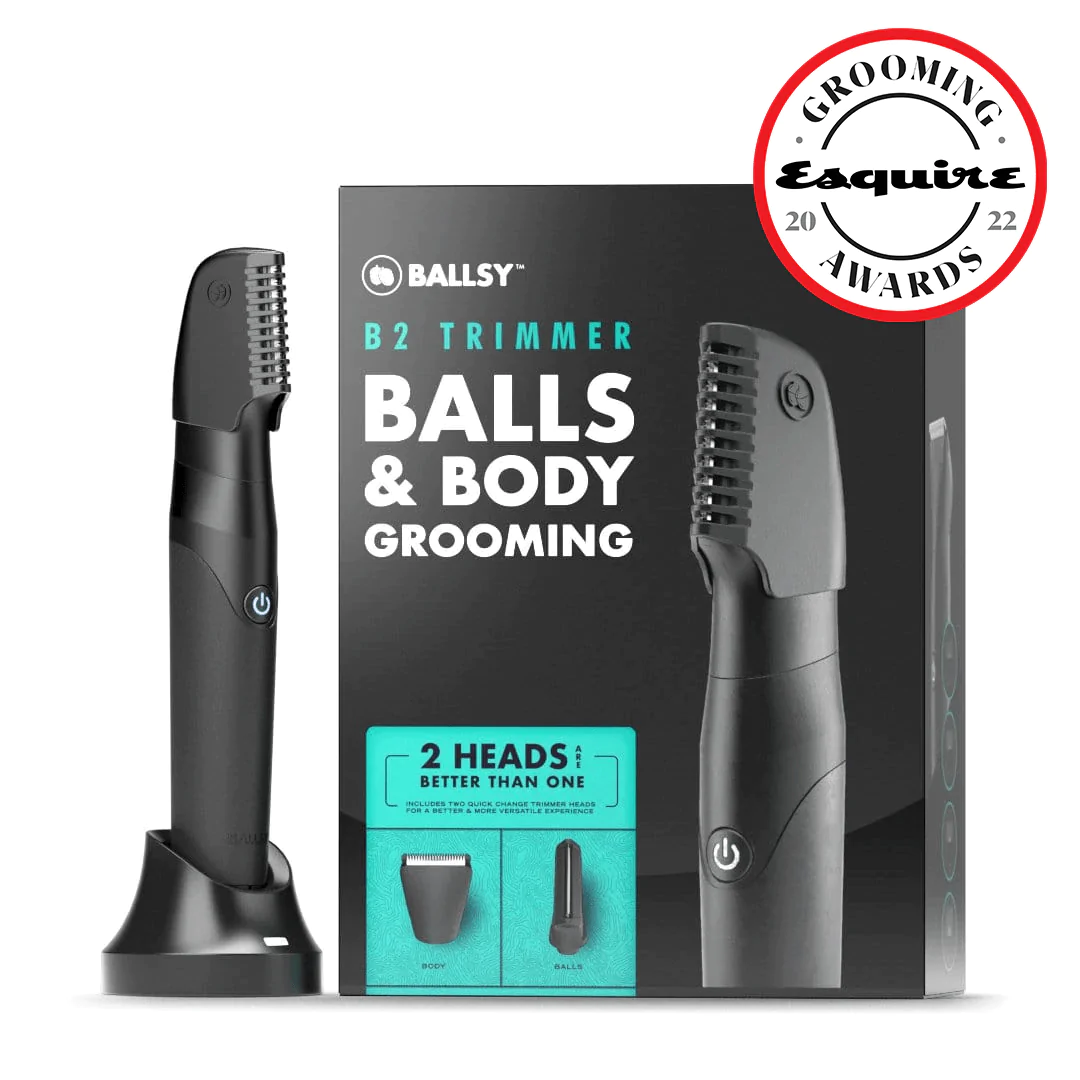 This would make an excellent ball trimmer. You can read more about it here, Ballsy B2 Balls & Body Trimmer Review.
How Does This Compare To Other Ball Liquid, Deodorants, & Powders?
This is an okay product (Ballsy Ballguard) but it is not the best ball deodorant I have used…at least in my opinion. There are better products that do a better job and are the complete package. I will list some of my favorites below if you are interested.
This is one of the best ball lotions I have used. It is the complete package performing the best in all areas: scent, chaffing protection, and odor protection. This stuff in my opinion is the best out there. Hands down!!!
If you want to find out more head on over to my full review here, Fresh Balls Lotion Review – Does It Really Work?
This big bottle of powder is great for keeping your balls from stinking and has great anti-chafing properties too. It also smells fantastic, with a great sandalwood scent. This can be used on many areas of the body like the groin, inner thighs, feet, hands, butt, armpits, and lower back.
Find out more here, Happy Nuts Comfort Powder Review – How Well Does It Work?
Another high recommendation for this product.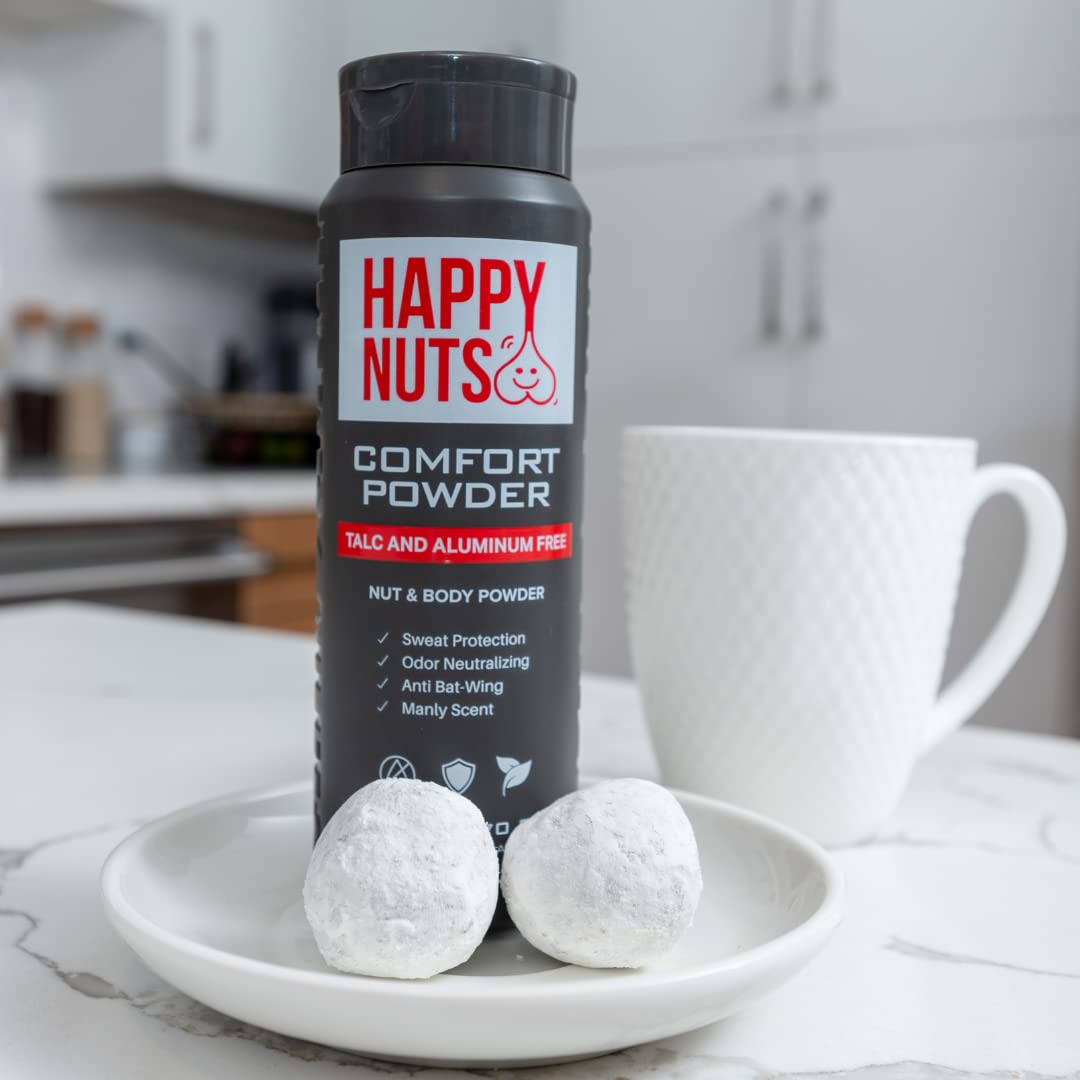 The Final Shave
The Ballsy Ballguard Liquid Powder is a decent ball deodorant. It does its job adequately enough and would make a good choice if one doesn't mind the lackluster performance of its anti-chafing properties.
So, if you are looking for a great anti-chafing lotion or powder I would search elsewhere.
But if you looking for a good ball deodorant with some anti-chafing and a product that does its job while smelling fresh and clean give them a try.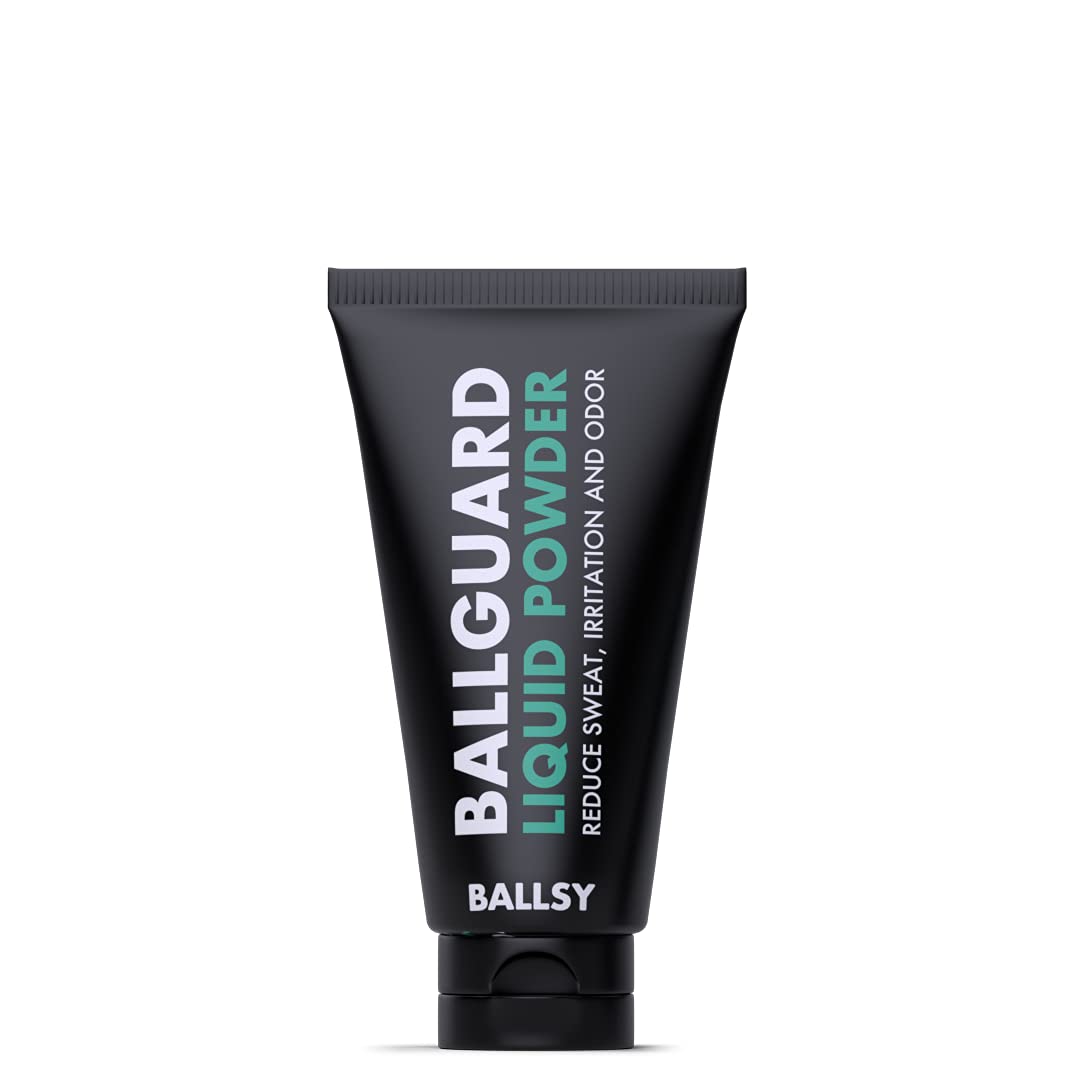 Would love to hear any questions or comments about this product or anything related.